How do I place an order?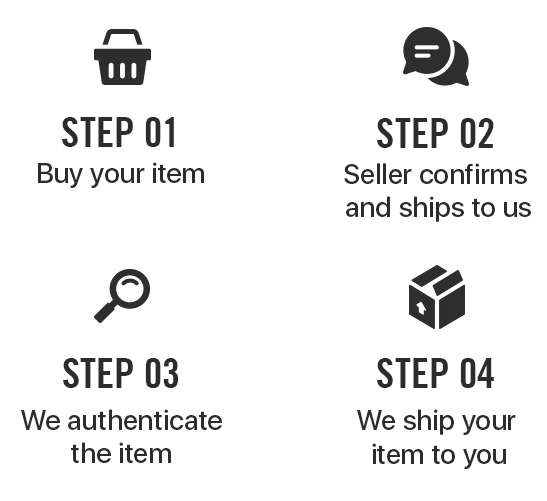 How can I pay for my order?
Currently payments for purchases made on KLEKT are carried out via Credit Cards, Apple Pay and PayPal.
How can I check the status of my order?
You can check the status of all your orders on your KLEKT Account. Simply log in, click the Dashboard in the top left and select the "Orders" section. Here you will be able to track all of your orders.
Can I amend the delivery address on my order?
Unfortunately, the shipping address can not be changed once an order has been placed. It is important that Buyers ensure the correct address is provided on the Shipping section at the checkout before confirming an order to ensure that the item/s are received.
Where is my order confirmation email?
Once your order has been placed then you will receive a confirmation email with the full details. If for any reason you have not received an email, please check your junk.
Can I return my order?
Unfortunately, no. As all purchases are from private Sellers, we are unable to accept returns or exchanges for items. Once a Buyer has placed an order and the Seller has been forwarded the proceeds of that sale, we are unable to recall those payments.
Buyers are advised to be 100% certain about the purchases which they make on KLEKT as all sales are final. If your item still has the KLEKT Verified tags on, we would advise relisting the item through the KLEKT Platform.
Can I cancel my order?
Unfortunately, no. Once you decide to buy an item on KLEKT, you are locked into a contract with the Seller.
If an item received into our fulfilment centre from a Seller does not meet our authentication criteria (e.g. it is a replica/fake, worn or the item was not as described) the order is cancelled, and the Buyer receives a full refund. The Seller will be subject to a penalty charge for failing to fulfil the order.
In any given situation a Buyer and their payment are always protected, meaning their money is safe.