When the Supreme x SMEG Mini-Fridge was revealed back in February, the streetwear world was ecstatic. Supreme has always been known for its wild accessories, but the SMEG fridge was arguably the most practical for the everyday. Over the past few months, we've been treated to more crazy Supreme accessories, many of which have sold out. Well, after a long wait, it looks as though the Supreme SMEG collab is dropping this week.
SMEG is known for its 50s style appliances which have become a staple in many homes. Supreme has opted for arguably one of the simplest yet most desired accessories this season for its collaboration with SMEG. Taking the mini-fridge, Supreme has opted for a glossy red colour complete with large Supreme branding across the front. With enough room to hold drinks, snacks and even some leftovers, the Supreme SMEG Fridge is a big way to upgrade your work from home setup.
Standing at 2.5 feet and weighing just under 23 kilograms, this is going to be a tough one to get out of the store, leading to an online-only release. If you like the look of the Supreme x SMEG Mini-Fridge then you better have deep pockets. Retailing at an eye-watering €1298, this is one of the most expensive accessories we've seen this season. Check out the official images below and let us know if you'd cop this Supreme fridge.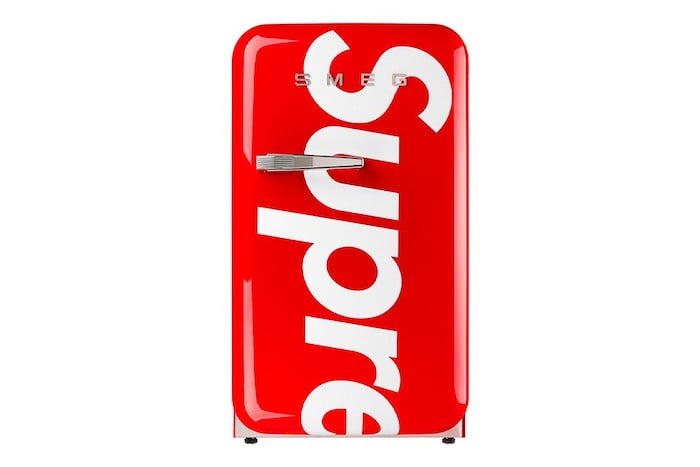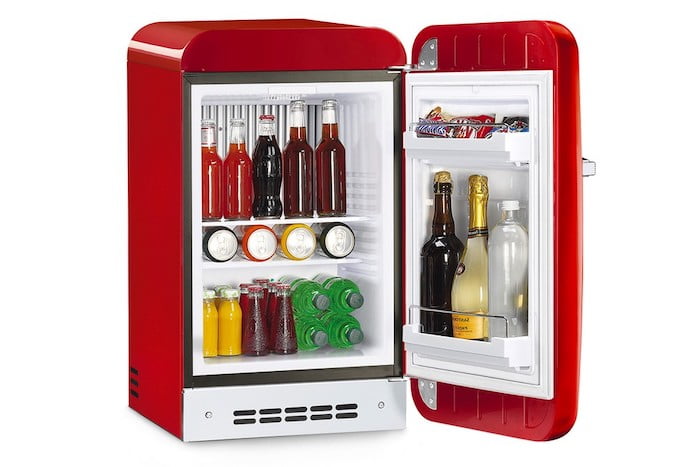 Image Source: Supreme/SMEG