Way back in February, Supreme revealed its ridiculous accessory list for SS21 which included a Sea-Doo Spark TRIXX jet-ski. Over the past few months, there's been a lot of talk about Supreme's first venture into water transport. Following on from a list of crazy vehicles like motorbikes and miniature scale BMWs, Supreme doesn't look to be done in the world of automobiles just yet. Now, it looks like the Supreme jet-ski is set to drop this week.
It doesn't take much to see why this is sparked so much hype when it was previewed. Much like the Supreme x Honda CRF250, this jet-ski is a collector's piece. The two-seater water bike features a 90 horsepower engine, Bluetooth 50-watt sound system and some other neat features. Of course, it's the Supreme graphics throughout that really make it eye-catching. Covering the entire jet-ski, Supreme branding can also be seen on the seat and handlebars.
If you like the look of the Supreme x Sea-Doo Spark TRIXX you'll need connections and deep pockets. According to sources, the Supreme x Spark Jet-ski will be dropping this Thursday for a cool $11,000 just for friends and family and only in New York and Los Angeles. Of course, you could always ride across the Atlantic but we wouldn't recommend it. Check out the image below and let us know if you'd cop this crazy Supreme accessory.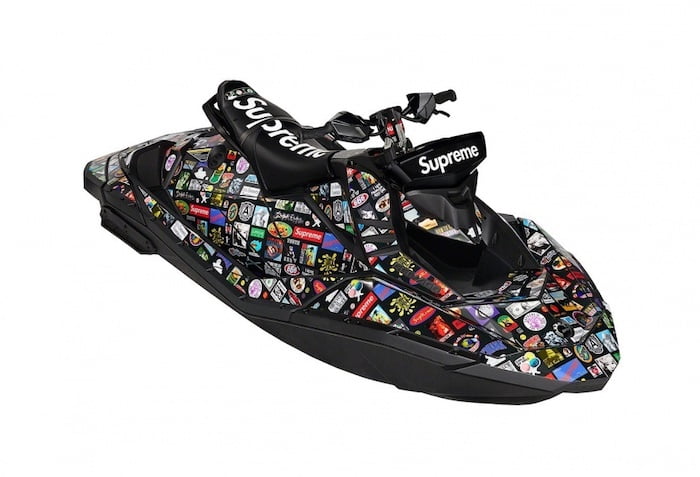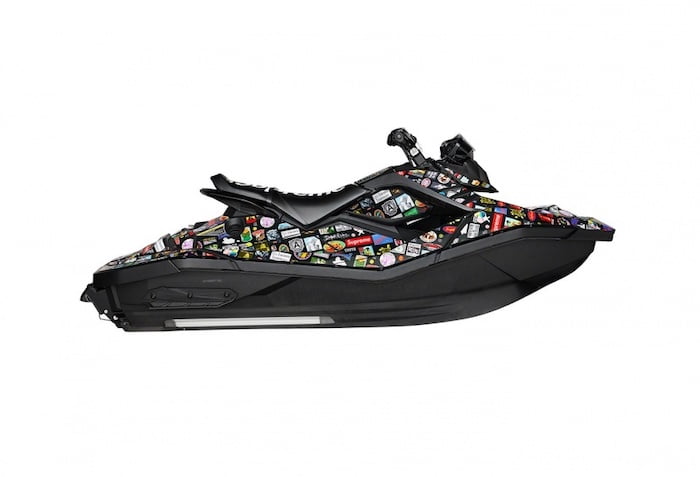 Image Source: Supreme