We're now at the halfway point of 2021 and it's been packed with hot sneaker releases. In six months, we've seen hundreds of sneakers drop, some more successful than others. Although 2021 may still feel the same as 2020, there's been a lot of differences in terms of drops. Continuing the success of last year, the Nike Dunk has undoubtedly been the most popular sneaker in 2021, but there's more than just Dunks on this list.
Big-name collaborations, OGs returning and a string of new releases have made 2021 great so far. Today, we'll be rounding up ten of the hottest sneakers to drop so far this year. Deciding which ten best sneakers of 2021 made this list was tough, but we think we've provided a pretty comprehensive round-up.
Now, before we start, we just want to say that this list is in no particular order. It was hard enough picking ten, let alone ranking them. Let us know what your top 10 would be and enjoy the read on KLEKTIVE!
Air Jordan 4 "Taupe Haze"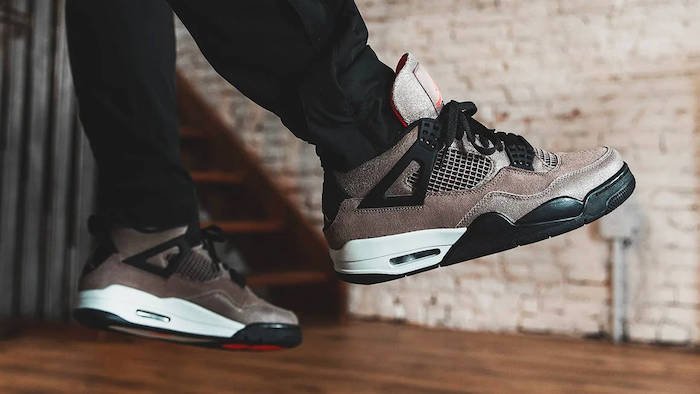 Arguably one of the best Air Jordans in 2021 was the Air Jordan 4 "Taupe Haze". When images of the sneaker first surfaced towards the end of the year, sneakerheads around the world rejoiced. Fans of Travis Scott were also pleased they would be given a colourway close to his F&F pair without the ridiculous price point. But what gets the "Taupe Haze" into our top ten so far?
For starters, the colour scheme used on this Jordan 4 was perfectly executed. The tonal take on the upper was a big winner in our eyes, with the buttery suede and cracked leather really working well together. Subtle features like the glittery effect on the leather and neutral black accents were well thought out, especially with the infrared tongue and sole details. This was a welcome drop when it launched back in February. With summer around the corner, now's the perfect time to cop these AJ4s.
Nike Dunk Low PRM "Medium Curry"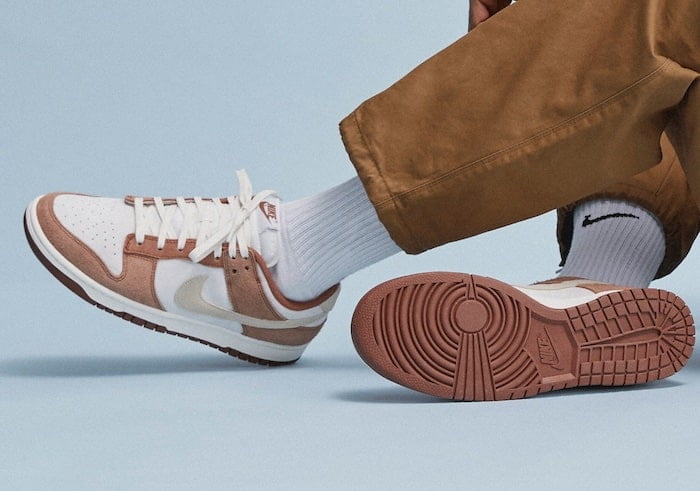 If 2021 has shown us anything it's that the Nike Dunk is going away any time soon. In just six months there have been over 100 pairs of Dunks released – that's a lot of Dunks. With that being said, some pairs have definitely been a cut above the rest, with this next entry being one of those pairs. Released back in March, this shoe was a big hit with us here at KLEKT and the community: the Nike Dunk Low PRM "Medium Curry".
Taking the iconic basketball silhouette, Nike took a well-balanced approach on this Dunk colourway. Shaggy brown suede overlays were the standout feature, working with a brushed off-white suede on the base. Contrasting cream detailing also hits the Swoosh and heel before being rounded off with a white midsole and brown sole. Keeping the Dunk fresh was always going to be hard, but somehow Nike really did it with the "Medium Curry".
Trophy Room x Air Jordan 1 Retro High "Chicago"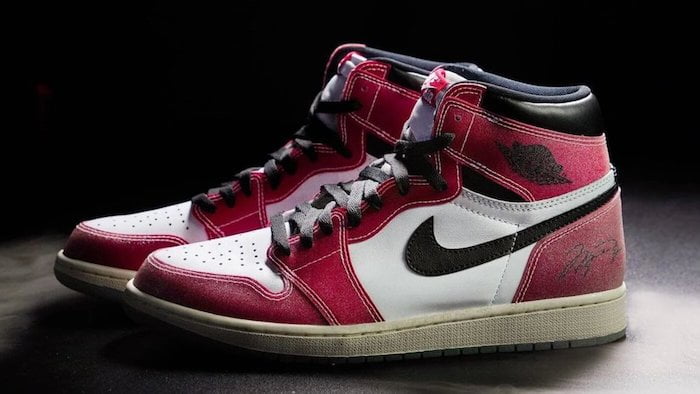 The sneaker world is no stranger to scandal, but this next sneaker is arguably the most questionable release of 2021. At the beginning of the year, Marcus Jordan, owner of Trophy Room and eldest son to Michael Jordan, announced an Air Jordan 1 collaboration was in the works. As sneakerheads around the world geared up for the release, resellers everywhere appeared to have backdoored all of the Trophy Room Air Jordan 1 stock.
Now, the actual collaboration was very well-thought-out. Inspired by the "Chicago" colourway and the iconic 1985 All-Star "Freeze-Out" game, it was a Jordan that told a story. Unique features like the glittery leather, Michael Jordan's signature on the heel and, a translucent sole with red and blue stars and "Rumour has it…" on the inner, it was always going to be hyped. However, it's the scandal that lands this AJ1 in our best sneakers of 2021.
There were (and still are) still rumours of private auctions to resellers ahead of the release, which explains why so few pairs made it to actual sneakerheads. Backdoors? Bots? Business deals? Welcome to the world of sneaker reselling.
Patta x New Balance 991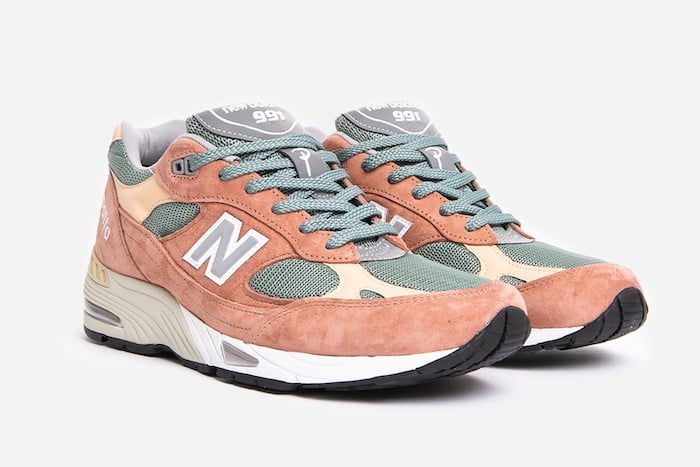 New Balance had a big impact in 2020 taking a lot of sneakerheads by surprise. The introduction of new silhouettes, as well as huge collaborations, ensured that 2020 was the year of New Balance. In order to keep the momentum going, it was always going to be a challenge. However, it's a challenge that New Balance welcomed. At the start of the year, a Patta x New Balance 991 was teased and it's safe to say it didn't disappoint.
Taking one of New Balance's most iconic silhouettes, Patta opted for a vibrant approach. Pink pig suede hit the mudguard, eyelets, midsection and heel for an eye-catching upper, accented nicely by hits of cream throughout. Light grey mesh is an ode to the OG 991 and a call back to New Balance's affinity with grey. Finally, subtle embroidered "Patta" branding on the heel and a "P" on the lace keeper made these an instant cop in our eyes. These have to be one of the best sneakers of 2021.
Supreme x Nike SB Dunk Low "Stars"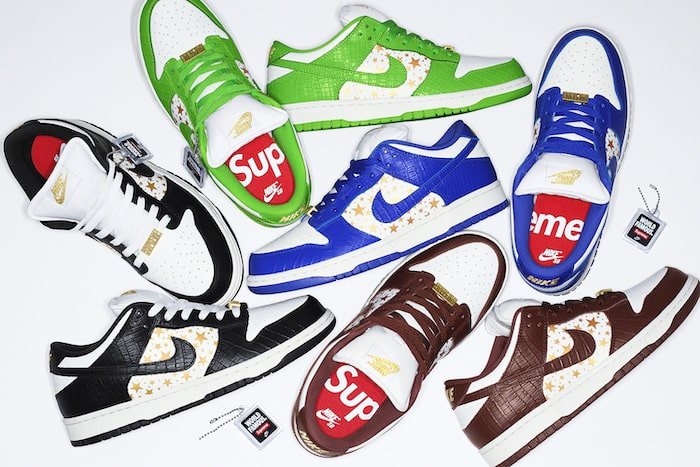 Since first joining forces back in 2002, Supreme x Nike sneakers have become a staple part of the release calendar for both brands. Throughout 2020, there were rumours that we would be seeing the return of a Supreme x Nike SB Dunk Low inspired by the 2003 "Stars" pack. It wouldn't take long for the sneaker community to get excited about the release. When the release was confirmed at the start of March, it was a big.
Dropping in four colourways, "Black," "Hyper Royal," "Mean Green," and "Barkroot Brown," Supreme put a fresh spin on its own SB Dunk design. A crisp white leather base was accented by faux crocodile leather overlays to give the shoe a luxurious look. Gold stars on the midsection, as well as a custom gold "Supreme" lace dubrae only added to the allure. Co-branded insoles and a "WORLD FAMOUS" hangtag brought the collab to a close, making for one of the best SB Dunk packs this year. You know these had to be in the best sneakers of 2021.
Air Jordan 1 High OG "Hyper Royal"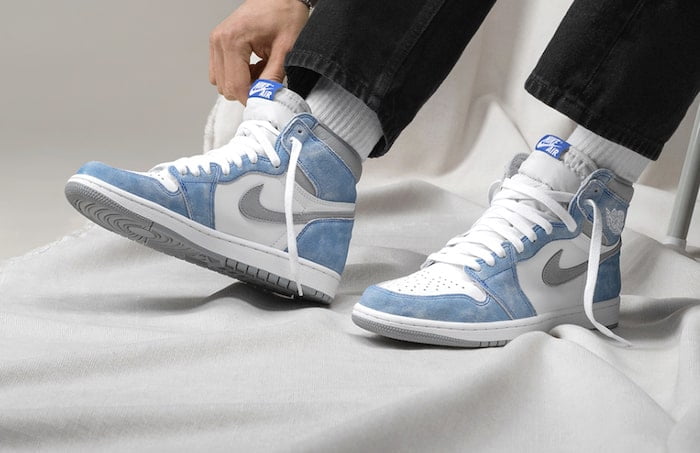 Some of the best sneakers in 2021 all happen to be Air Jordan 1s. Although the silhouette may be 36-years-old, Jordan Brand continues to surprise us with great colourways. One of the best Air Jordans to drop arrived back in April and was an instant hit: the Air Jordan 1 High OG "Hyper Royal". With summer on the way, we're pretty sure why you can see these were such a big hit in the community.
Using an almost "Neutral Grey" approach for the base, the "Hyper Royal" uses white leather and grey suede to create an almost blank canvas. Of course, it's the suede overlays that are the real highlight on this Jordan 1. The light blue features an almost washed look, with white patches just about shining through. A bright blue "Nike Air" tongue tag adds more colour, before a white midsole and grey sole brings everything to a close. These AJ1s were always going to be in the best sneakers of 2021 for us.
adidas Yeezy Boost 700 V2 "Cream"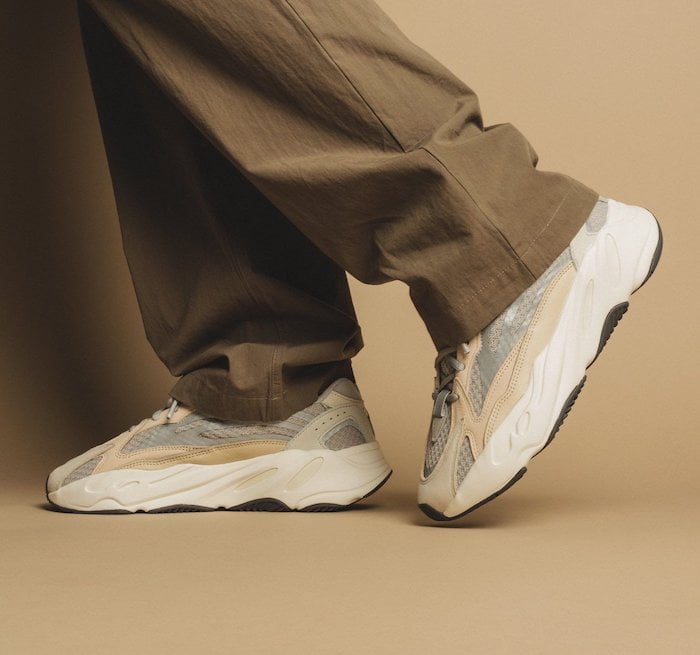 Let's face it, it's been a slow start to the year for Kanye West. Despite releasing a string of Yeezy Slides, 500s and Foam RNNRs, Kanye hasn't really hit the mark for many. A lack of 350 V2s and the return of the 700 MNVN also left some Yeezy fans a little underwhelmed. However, there was one Yeezy that did manage to cut the mustard for a lot of sneakerheads: the Yeezy Boost 700 V2 "Cream".
Taking the classic "Static" colourway, Yeezy put a tonal flip on the colourway. A light grey mesh, complete with 3M stripes, sets the base for various cream overlays to work with. The combination of shades gives the shoe a unique look, making for a perfect transitional sneaker. Sitting atop a white Boost midsole and grey sole, these managed to save Yeezus from being completely left behind in 2021.
Nike SB Dunk "What the Paul"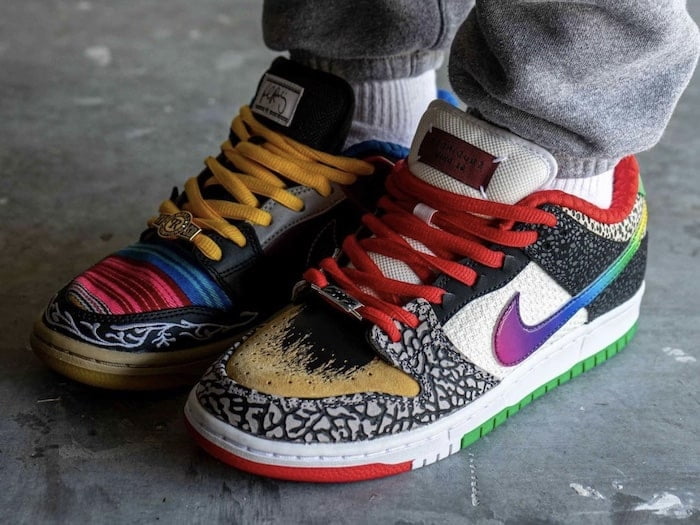 When Paul Rodriguez aka P-Rod joined Nike SB in 2005, it was a huge move for the Swoosh in skateboarding. After finally making headway with the skate world in 2002, a big name like Rodriguez joining was another step in the right direction. Over the past 16 years, Rodriguez has remained a jewel in the Nike SB crown. To celebrate the journey, Nike SB released the "What the Paul" back in May.
"What The" sneakers are always hard to get right, but this one is a classic. Taking inspiration from dozens of Paul Rodriguez's signature sneakers, the mishmash shoe is certainly eye-catching. Different materials, patterns, stories and more all feature across two shoes creating a truly unique design. Given the hype around the Nike SB Dunk in 2021, these were always going to be a big winner.
Air Jordan 1 High OG '85 "Neutral Grey"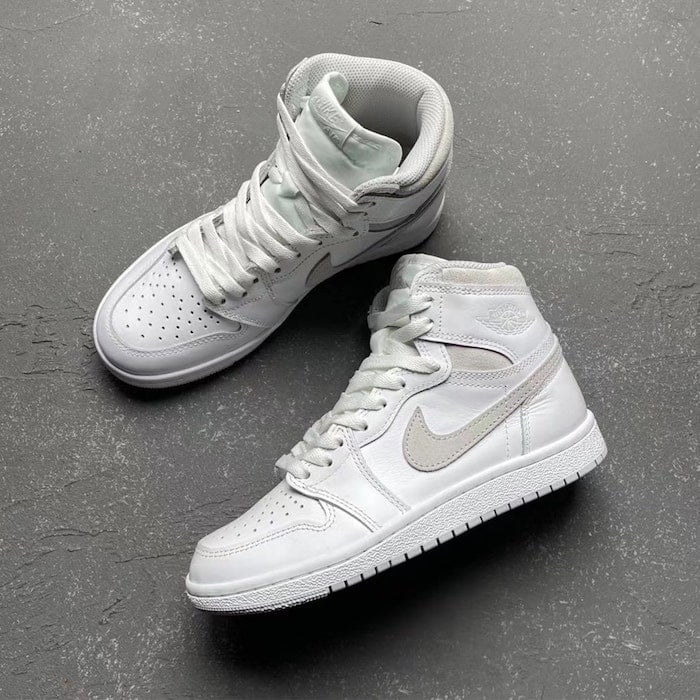 For some unknown reason, Nike and Jordan Brand like to hold off on bringing certain colourways back too often. After first dropping in 1985, the Air Jordan 1 "Neutral Grey" remained locked away in the vault for almost 40 years. Despite sneakerheads across the globe calling out for the shoe to return, Nike and Jordan Brand kept it out of the limelight. That was until this year when after 36 years, the shoe made a return.
This shoe is a monochromatic masterclass and one that deserves to be on this list. Smooth white leather makes up the majority of this sneaker, with grey suede on the Swoosh and collar adding a neutral splash. Further light grey accents were also used on the Wings logo, tongue and sole. Limited to just 23,000 pairs worldwide, the "Neutral Grey" Jordan 1 had to make this list for its historic importance. It's one of the best sneakers of 2021, no doubt.
A Ma Maniere x Air Jordan 3 "Raised by Women"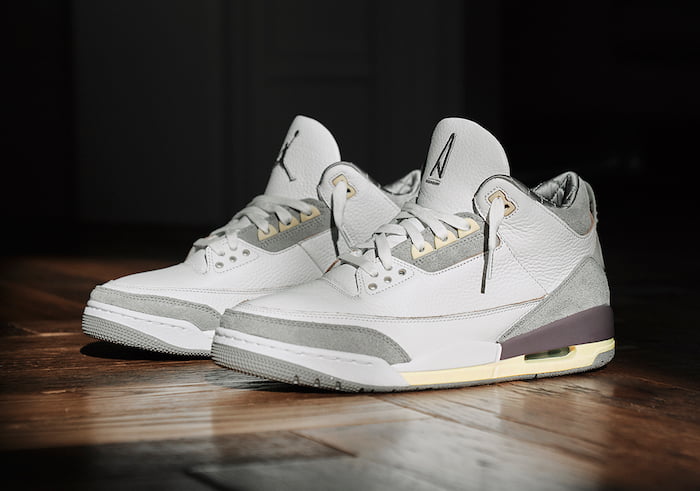 In our opinion, this is one of, if not the best shoe to release for a long time. James Whitner's work with A Ma Maniere has made it a formidable force in both the fashion and footwear world. After several successful collaborations with Nike on the Air Force 1, A Ma Maniere was given the chance to work on an Air Jordan. For Whitner, there was only ever one shoe in his mind: the Air Jordan 3.
The Air Jordan 3 was the first shoe that James Whitner's mother bought him and his brothers. To be given a chance to work with Jordan Brand, Whitner and A Ma Maniere looked back at his own upbringing. Dubbed the "Raised by Women," the shoe features important reminders that, for many, it is strong women who help shape us into the people that we become. Whitner knew exactly what this Jordan had to represent.
A white tumbled leather base features tonal long suede overlays throughout to create a nice contrast. The aged look gives the shoe a very distinctive aesthetic, transforming this Air Jordan 3 into something completely new. Finally, subtle features are what really make this shoe. Messages behind the heel tabs, written in Whitner's mother's handwriting, the "A" on the tongue and a custom box tell a story. For us, this absolutely had to be in the best sneakers of 2021 list.
Final Thoughts
So, that concludes our list of the hottest sneakers in 2021 so far! As you have seen, it's been a pretty strong year for Nike and Jordan Brand with some big releases. Of course, there's still a lot of time left and we're sure there's going to be a lot more sneakers drop in 2021. Frankly, we can't wait. If you like the look of any of the sneakers you've seen, then head over to KLEKT and cop yourself a pair today!