In the world of basketball, there are a few iconic sneakers. From the Air Jordan 1 to the Converse Chuck Taylor, the sneakers worn by players tend to have a lasting effect on the game. Arguably one of basketball's most controversial players, Allen Iverson paved the way for players to have the freedoms that they do now. He was also one of the best players in the game, with his Reebok Questions being his sneaker of choice. Now, Reebok is bringing back the Question Mid with a special twist.
After 25 years, the Reebok Question Mid is coming back in its original quickstrike form. Back in 1996, Reebok released the Question Mid with a red suede toe cap. Limited to just 5,000 pairs, the release was quickly snapped up by early sneaker collectors, making for one of the most sought after pairs. Whilst the red leather toe cap version was just as popular, the red suede proved to be the more desirable pair amongst sneakerheads.
Thankfully, Reebok is giving us a second chance to cop. Taking the familiar white leather base, this Question Mid is adorned in red and blue accents. "Reebok" adorns the lace hoops, with the cord style laces working nicely against the white leather tongue. Of course, the red suede toe is the real stand out feature on this sneaker. An icy sole brings this commemorative Question to a close, rounding off a slick Reebok.
If you're looking to get your hands on these, you have a little longer to wait. The Reebok Question Mid 25th Anniversary will drop on August 21st. Check out the official images below and let us know if you'll cop these Reebok Questions.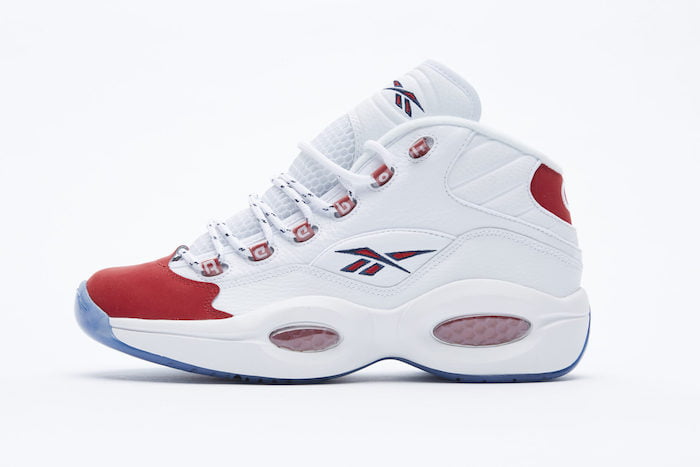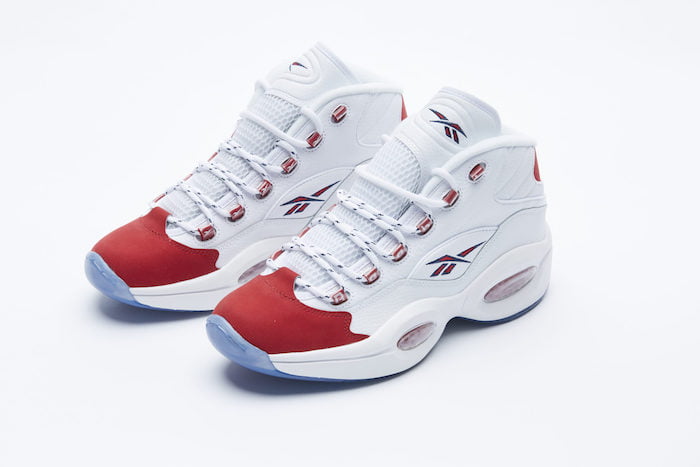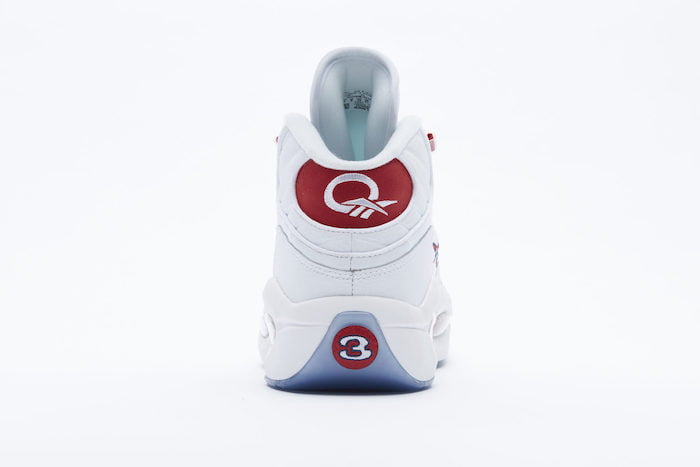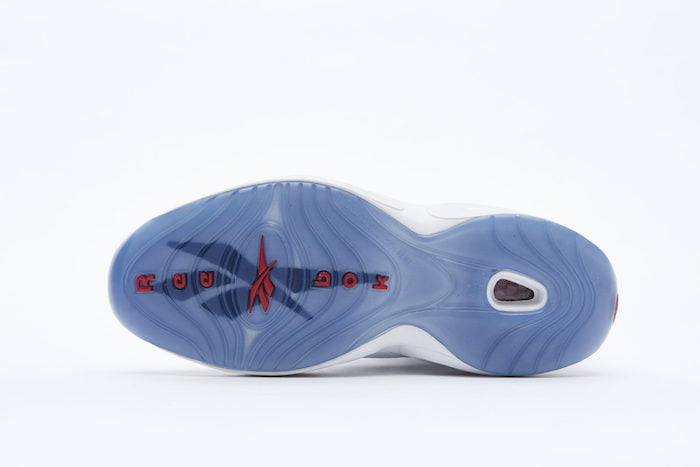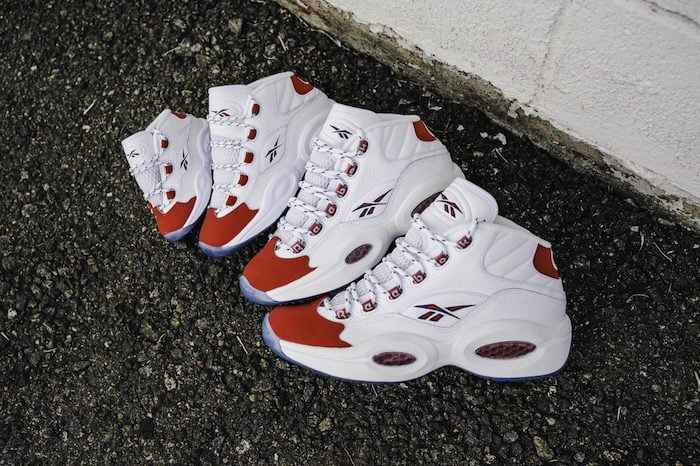 Image Source: Reebok