Sneakerheads are typically nostalgic creatures. For the most part, sneakerheads tend to look back at their past and remember key points. When they copped a pair of Yeezys, their first-ever pair of Jordans or what was the first pair of sneakers they bought was. With that in mind, BAIT has taken things much further, creating a Reebok Instapump Fury OG that will throw every single sneakerhead back to their childhood.
The mismatched pair references arguably the most iconic kids film characters of all time: Woody and Buzz Lightyear of Toy Story. Taking Woody's sheriff look, BAIT has decorated the Reebok Instapump Fury in denim, faux cowhide, yellow leather and include a check insole. Tags on the heel and tongue feature Woody's neckerchief pattern, with a sheriff's badge being spotted on the tongue and heel for further details.
Of course, BAIT has forgotten the world's greatest space ranger. The left shoe is equally as eye-catching as the right, taking Buzz Lightyear's spacesuit aesthetic and applying it all over. White leather is contrasted with purple and green accents, including subtle hazard patterns on the tongue and side panels. A link back to Buzz's space ranger past can be seen with a badge on the heel and tongue. A large red Pump on the tongue is a knowing nod to Buzz's laser.
First seen a year ago, BAIT's Toy Story Instapump Fury is finally dropping this week. The playful collaboration has been on the hit list of many, evoking memories of the classic kid's film. After several delays, making it feel like we would be waiting for infinity, and beyond, the Toy Story sneaker will launch on June 12th.
If you're looking to cop these, good luck! They will be exclusively raffled via BAIT in the US and Japan. Check out the images below and let us know if you'll cop.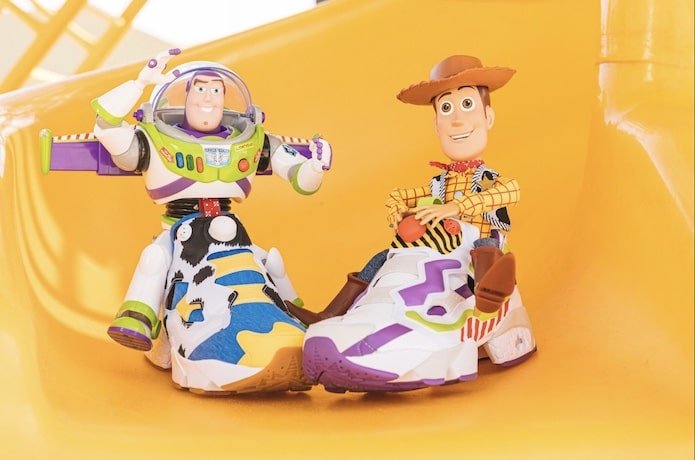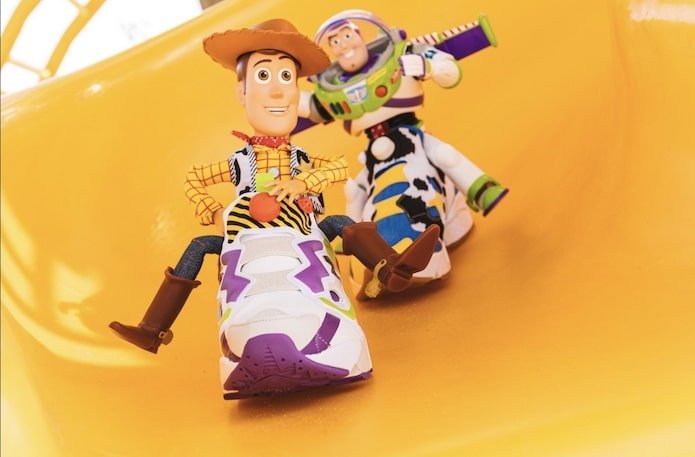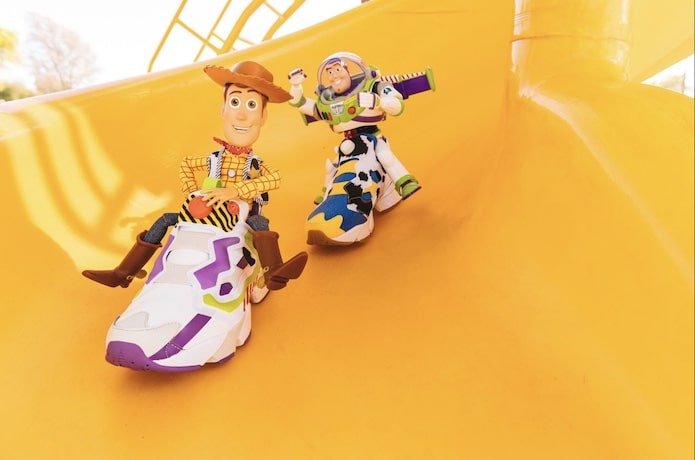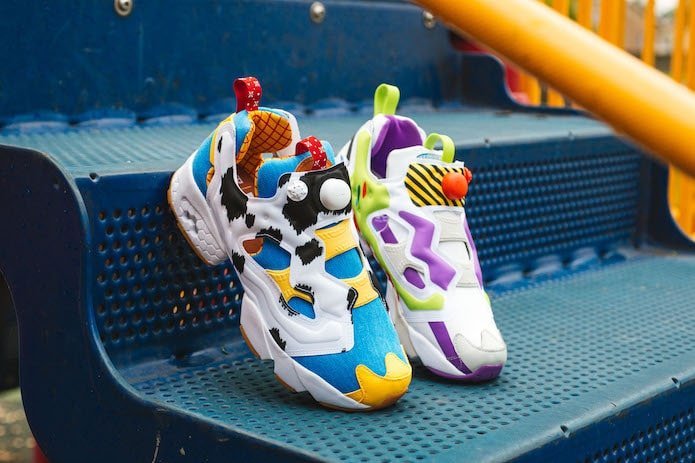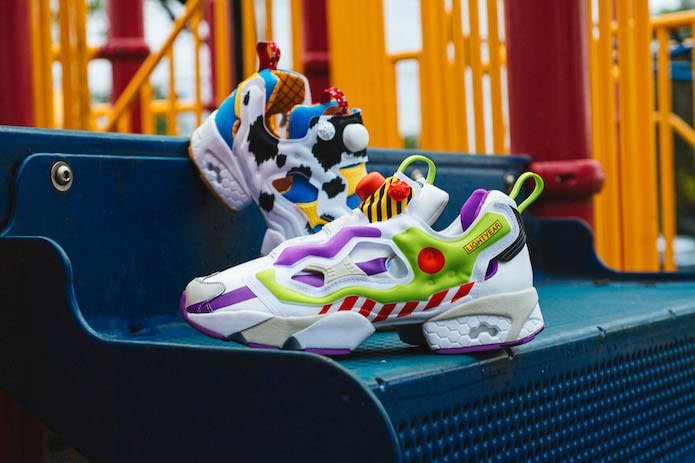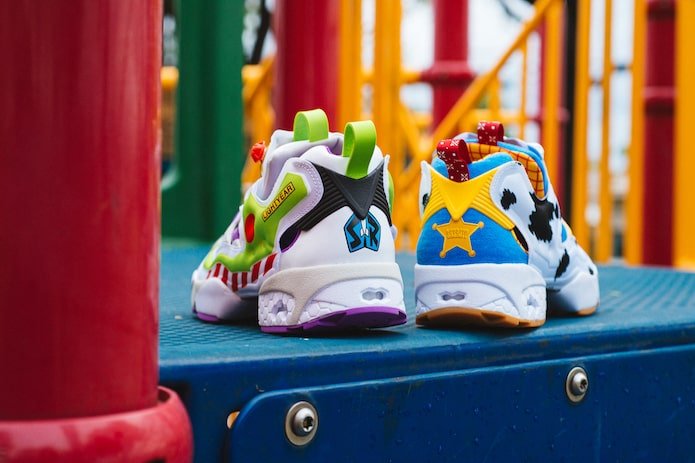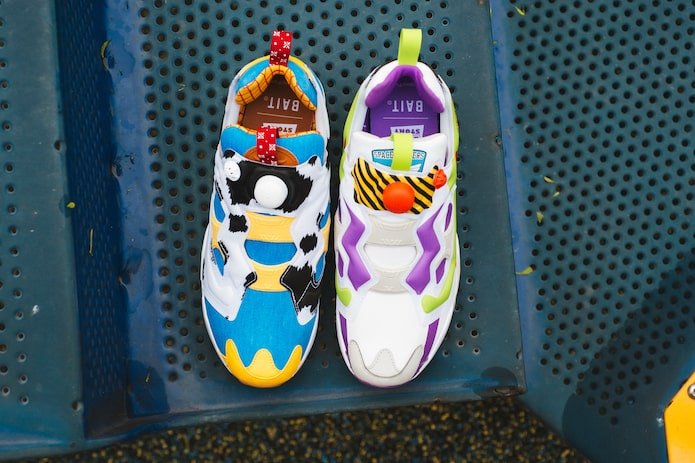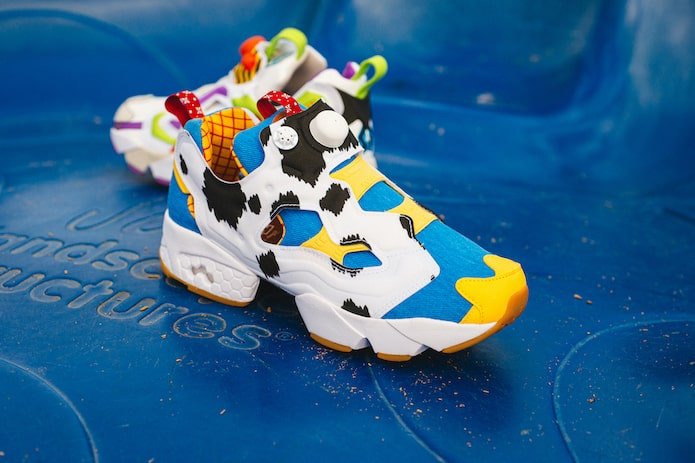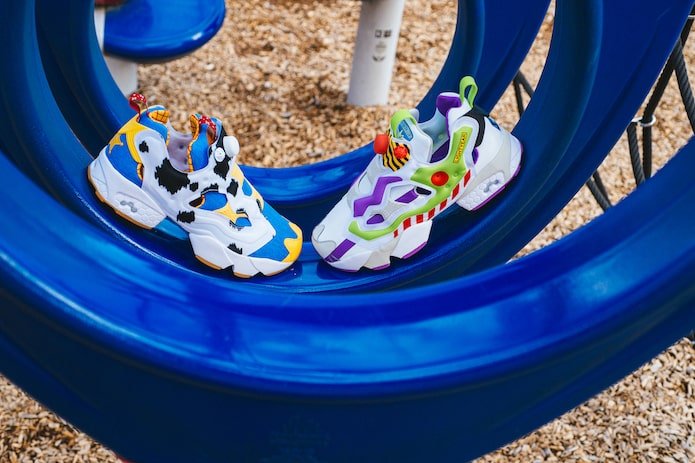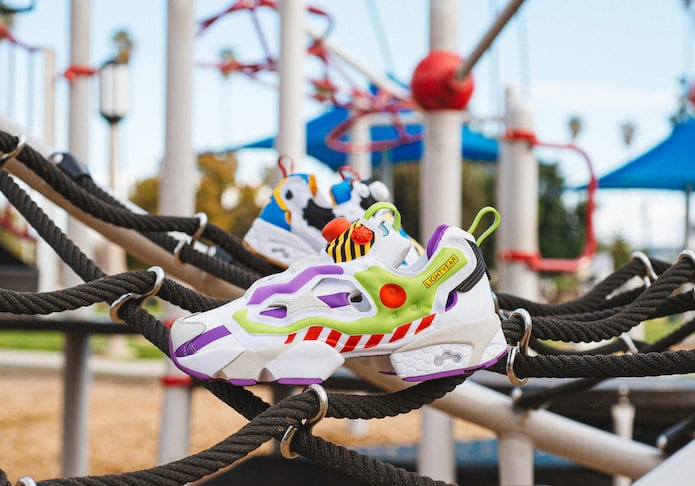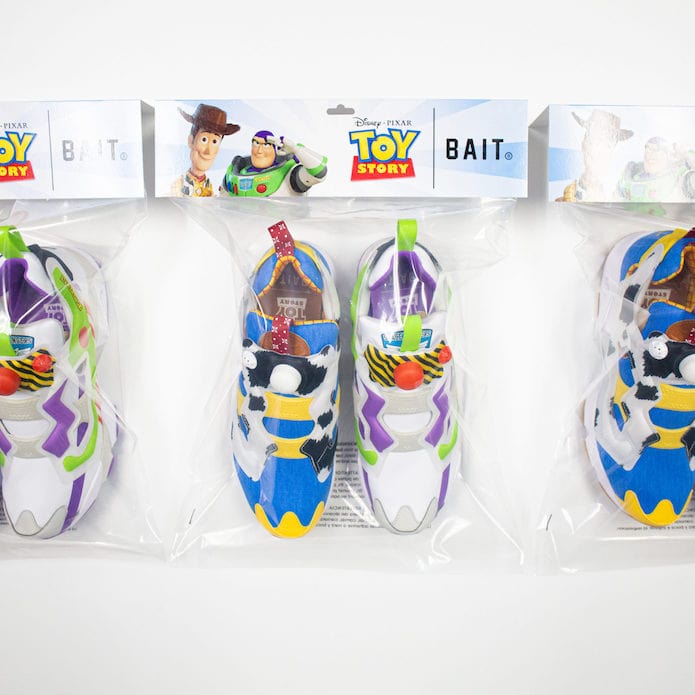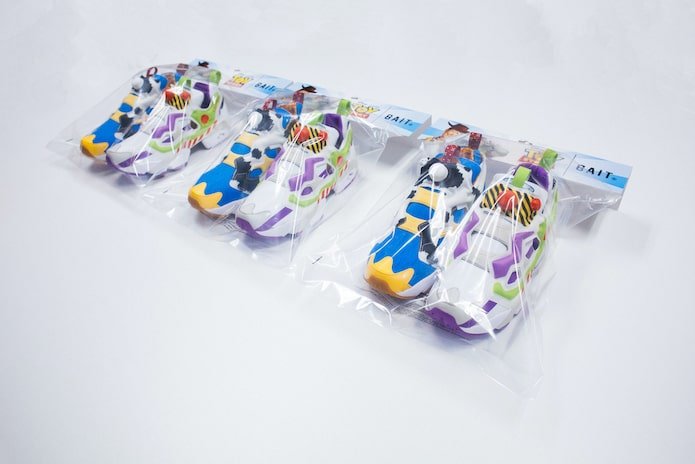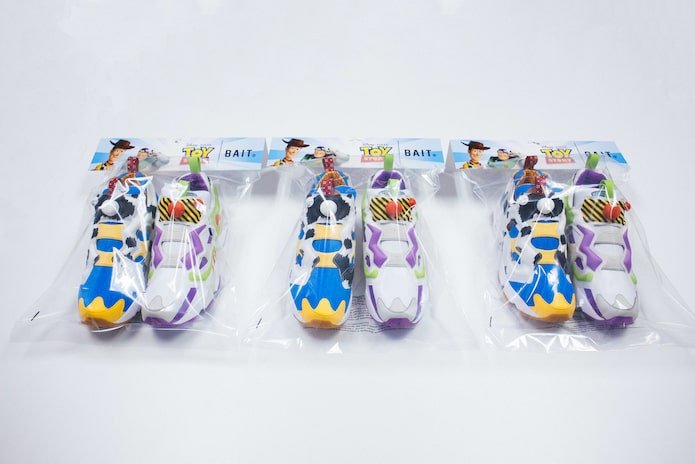 Image Source: BAIT