KLEKT first and foremost is about community. We bring together people who love sneakers and streetwear full stop. It's about the communal passion and interest in sneakers and bringing these like-minded people together in a fun and playful way. For us, it's about making people feel as though they are a part of something, a shared passion and a place where they feel welcomed. We have people in the community who have been collecting for decades and many who are just beginning their sneaker story, but there's no difference in how we treat them. Everyone is welcome at KLEKT. – Sally Scott, CEO
KLEKT have built a fantastic team of like-minded sneaker lovers. Bringing their own unique and specialised talents together to create a brand and community we are all proud to be a part of. To mark the occasion, we've asked 8 of our KLEKT team members to tell us what their favourite sneaker is and why (tricky, I know!). Without further ado, let's find out a little more about the people behind the brand!
Chloe Sintim, CRM Campaign Manager
Off-White x Air Jordan 4 WMNS 'Sail' (2020) – When I first saw them, it made my heart stop, literally love at first sight! A classic colourway and silhouette that will always guarantee a head-turn in the fashion and sneaker world, plus extra points for it being a WMNS exclusive!
Nathan Blackman, Product Executive
adidas Yeezy 350 Turtledove – The sneaker that started it all to keep adidas in the game
Amelia Hobson, Senior Social and Partnerships Executive
New Balance 550 Aime Leon Dore Natural Green – The 550 silhouette brings together Basketball and fashion. The fusion with New Balance and Aime Leon Dore campaign was stand out – and has made itself an icon sneaker!
James Gooden, Head of Authentication
Nike Air Max 1 'Master' – This is my favourite shoe because it embodies the essence of 12 of the most iconic airmax 1's of all time without looking like a clown shoe.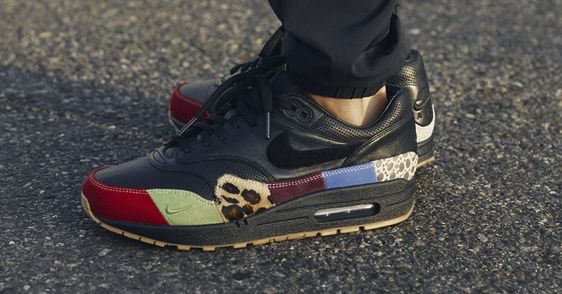 Chris Moore, Senior Social Media Manager
Ronnie Fieg x ASICS Gel Lyte III 'Flamingo' – Not necessarily my favourite shoe in terms of look or silhouette anymore, but it was the shoe that got me into collection sneakers and for that, it will always be my favourite.
Lynnie Zonzolo, Influencer Marketing
Air Jordan 1 Retro High OG Shattered Backboard (2015) – Inspired by the orange and black jersey that MJ wore when he shattered a backboard in an Italian exhibition game in 1986. It doesn't get any better than that!
Jacob Newell-Black, Graphic Designer/Content Creator
Air Jordan 1 High 'Chicago' (2015) – The most iconic sneaker of all time. Period.
Kieran Francis, Customer Service
Nike Air Force SF Triple Black – Favourite pair because of their exclusivity and versatility to suit a range of clothing from comfort to luxury effortlessly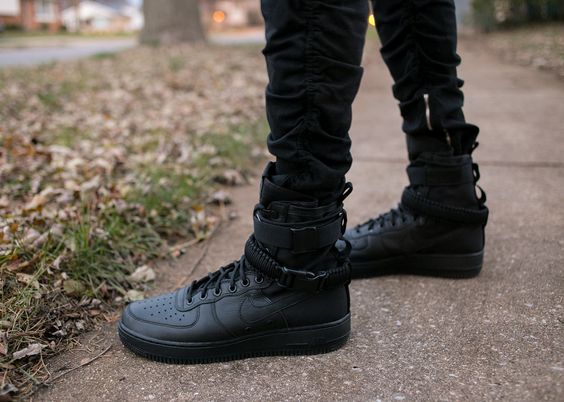 And that brings our 8th birthday celebrations to an end! Thank you for being there every step of the way. Here's to many more!