Palace has dropped a number of big collabs throughout 2020, but the news of it working with Italian luxury fashion house Moschino is arguably the biggest so far. If ever there was a collaboration to perfectly summarise British fashion and its underground culture, Palace x Moschino could be just that. A firm favourite of ravers in the late 1990s and early 2000s, Moschino was worn by jungle fans and garage heads alike. Now, Palace looks to be channelling that energy into its collaboration this week.
The whole collection is an amalgamation of both brands values. Known for its equal tongue in cheek collections, Moschino is arguably just as wild as Palace. The drop features a number of stand out items, including Shearling Jackets; Puffer Jackets; several co-branded Logo T-shirts; Printed Sports Jerseys; Denim Jackets with Matching Jeans; Graphic Print Shirts with Matching Trousers and more.
Of course, Palace hasn't forgotten the accessories. Launching alongside all of the clothing is some stand out collectables. A Bell Motorcycle Helmet; selection of Football Scarves; a Milk Carton Leather Bag; Skateboards; Wheels and more will release alongside the clothing. In a statement made by Moschino, creative director Jeremy Scott explained:
"I was happy to collaborate with my long-time pals at Palace to create this collection full of peace, love and hugs," with Palace adding "Moschino is one of our favourite brands of all time: chic, sexy, innovative and properly funny…working with them has been a full-blown dream scenario for us and we are still buzzing on it."
You can cop the Palace x Moschino collaboration this Friday on both Palace and Moschino's stores. Check out the lookbook and collection below and let us know if you'll cop any of this week's items.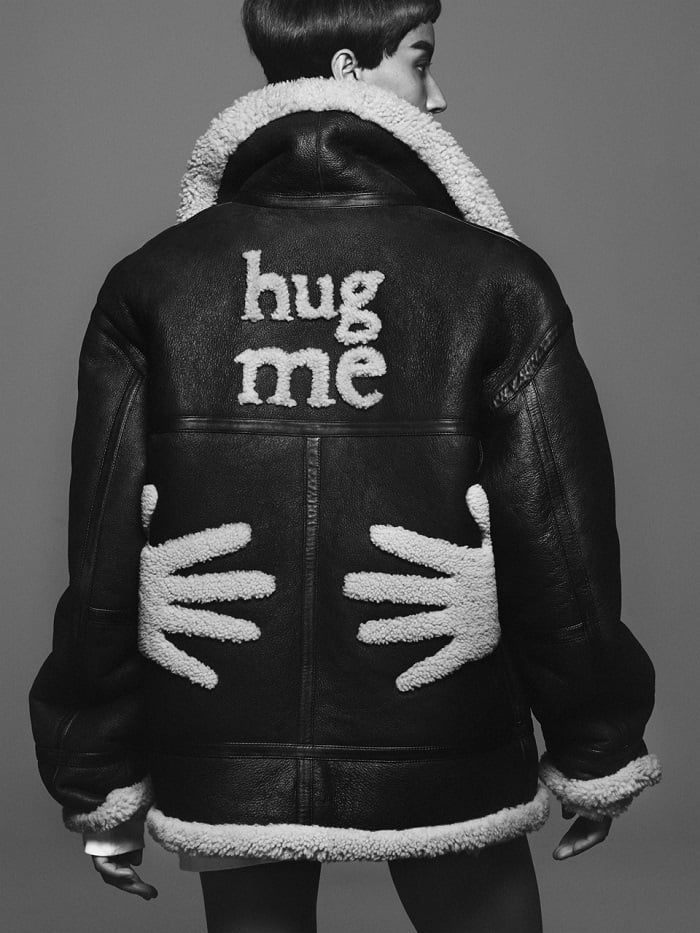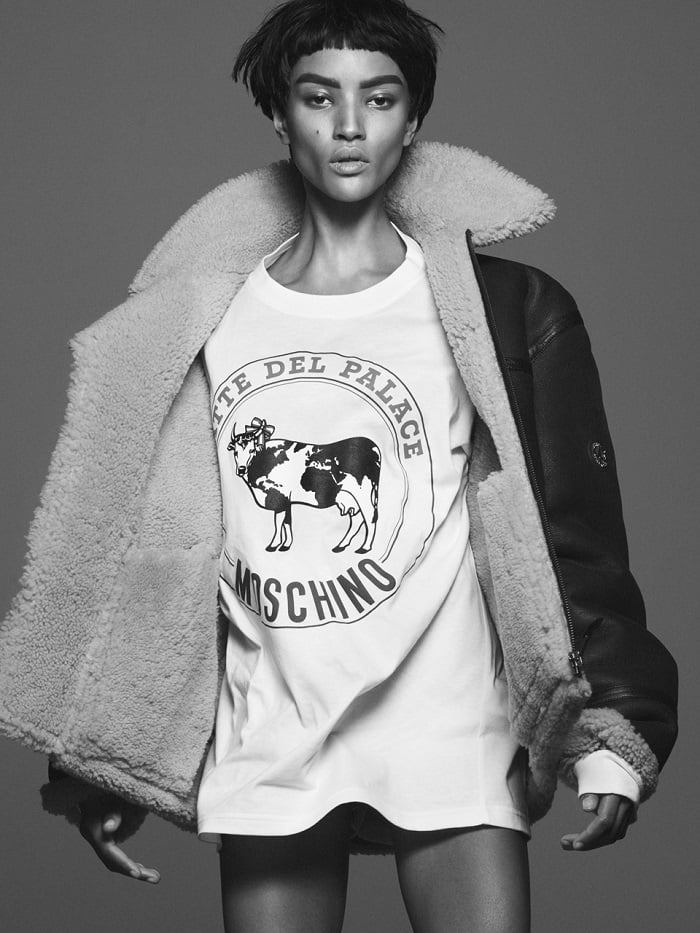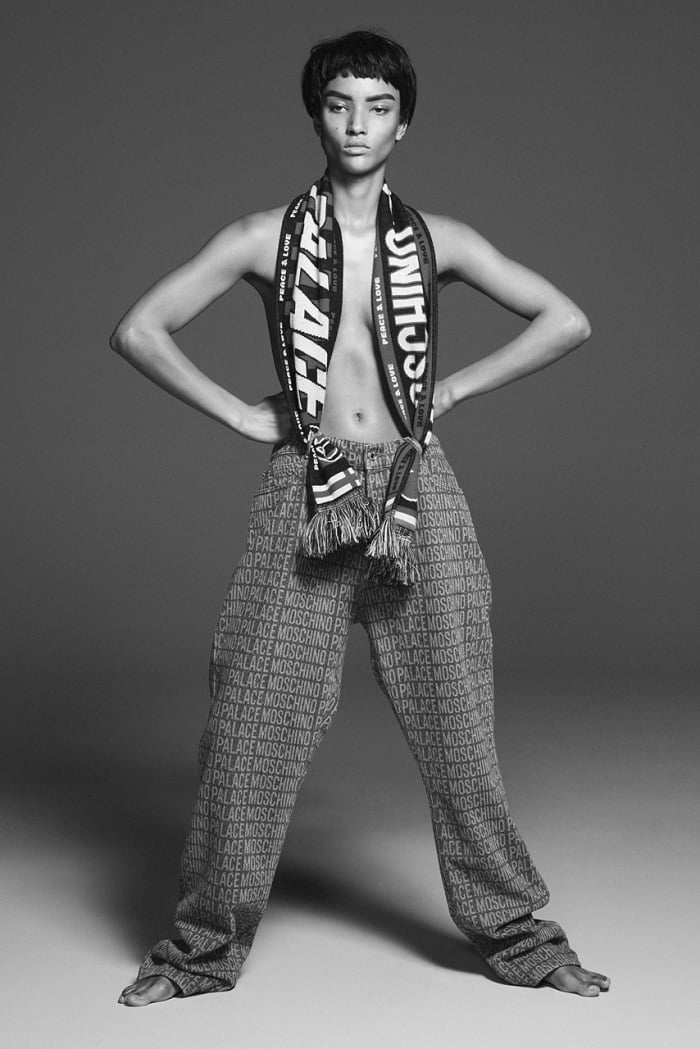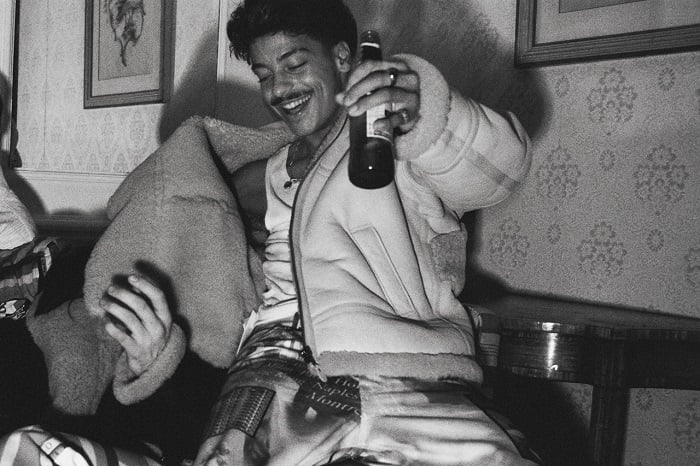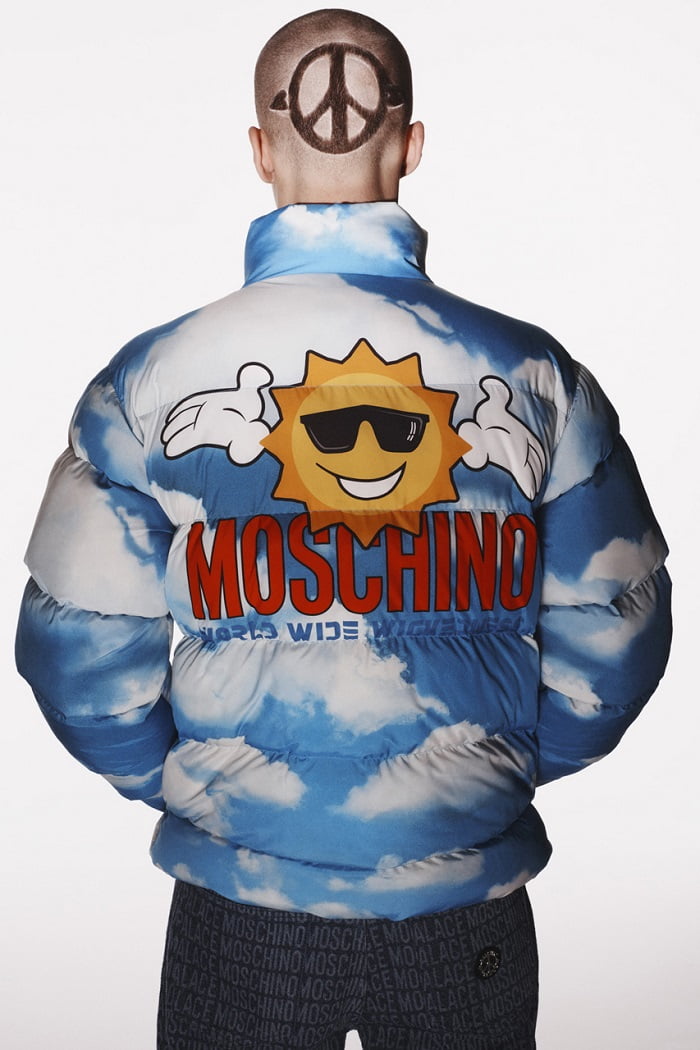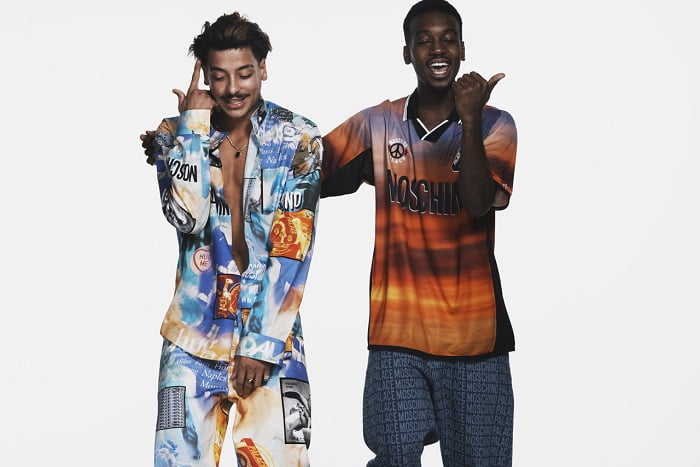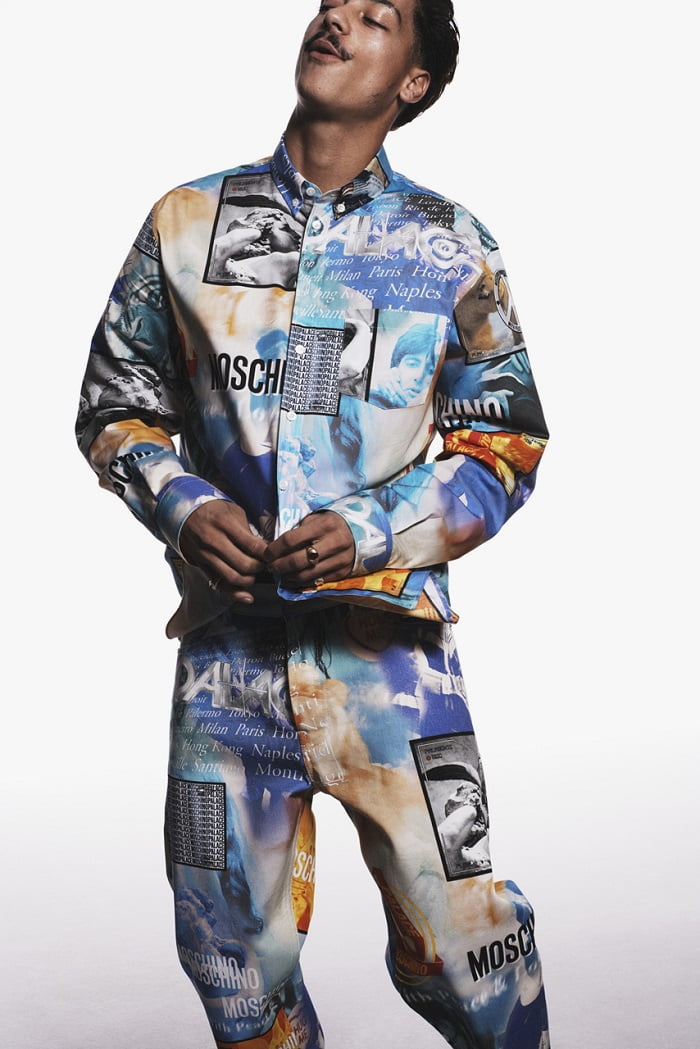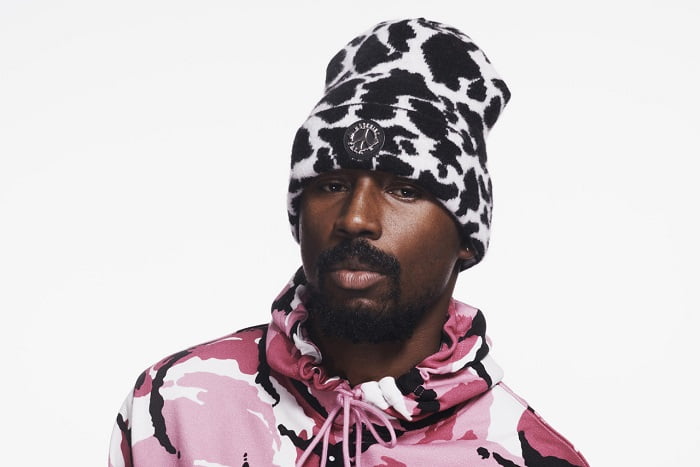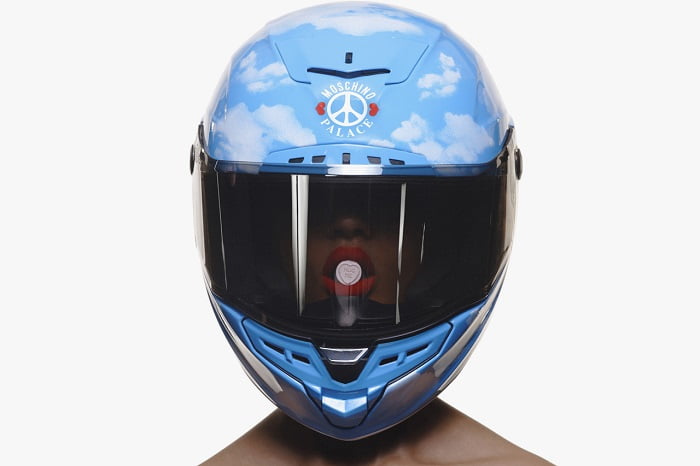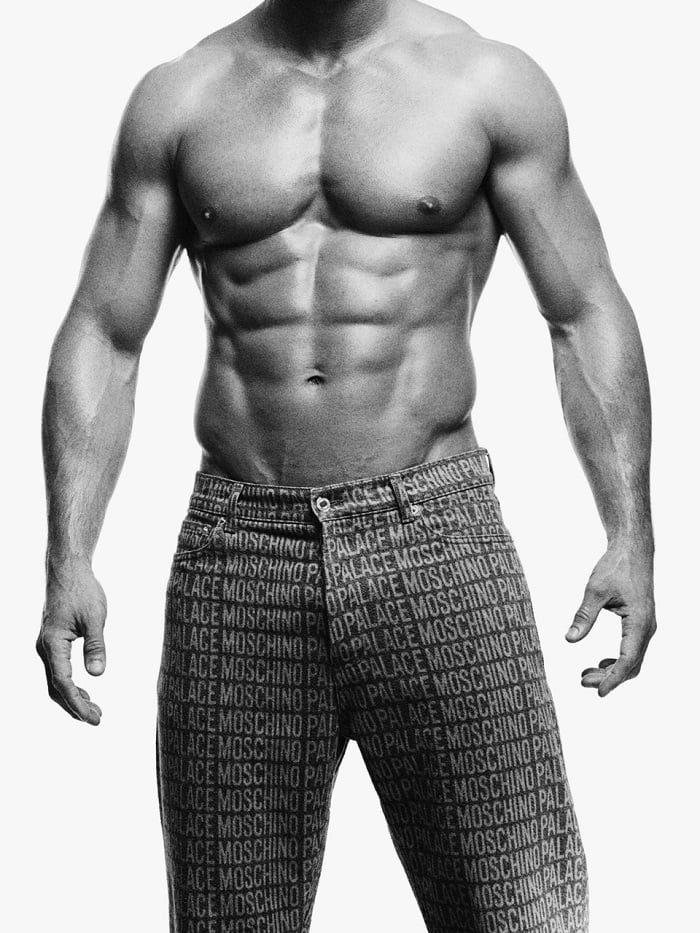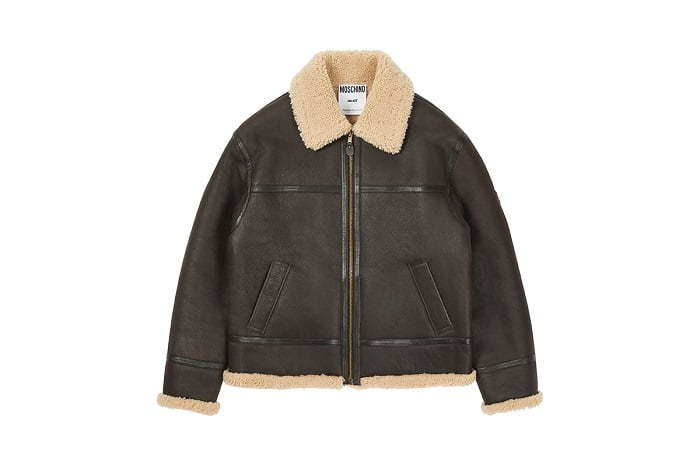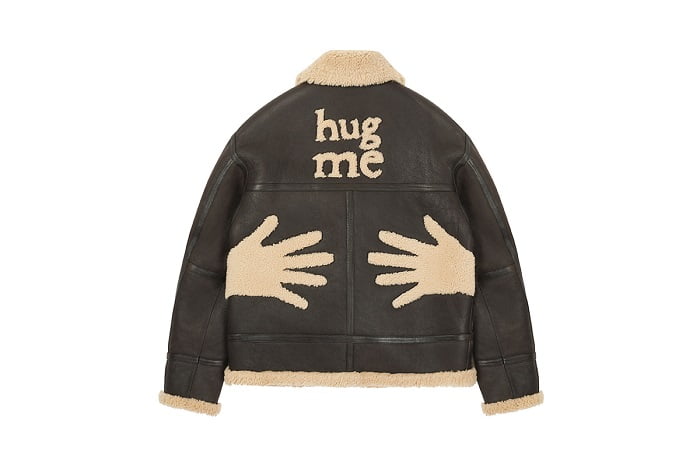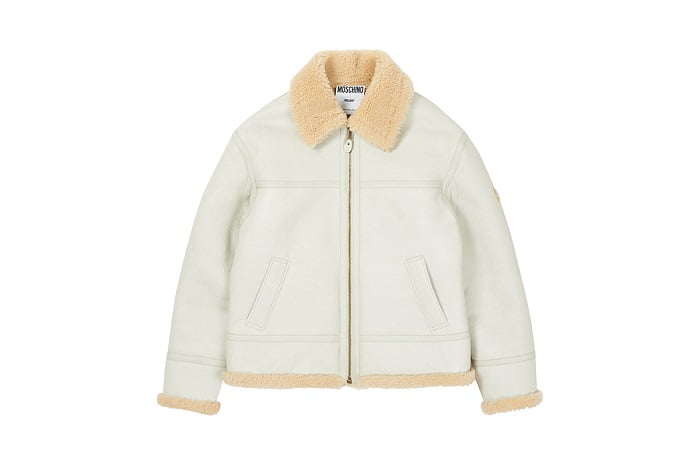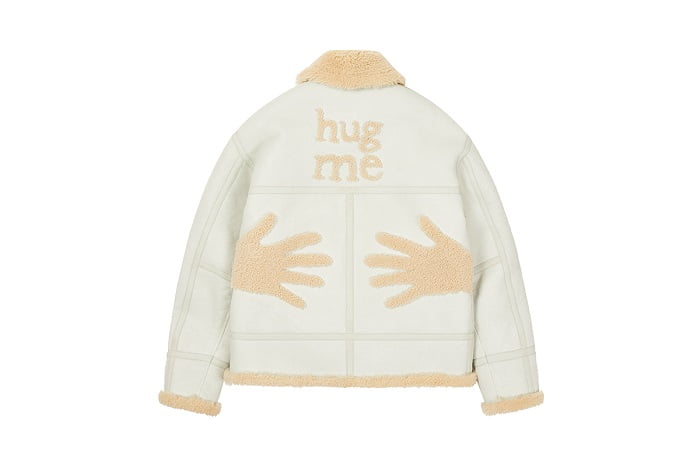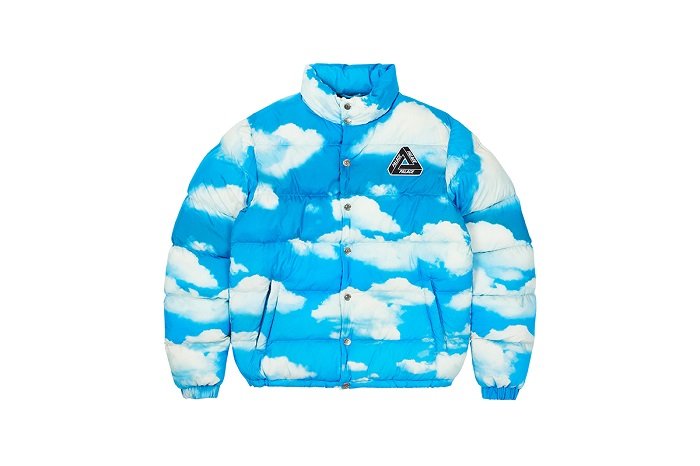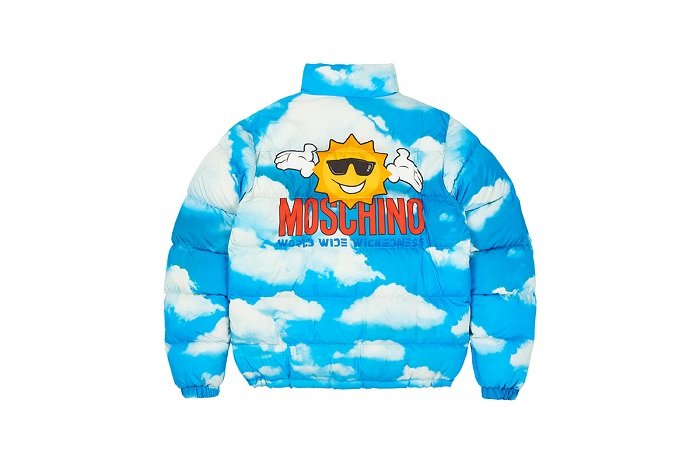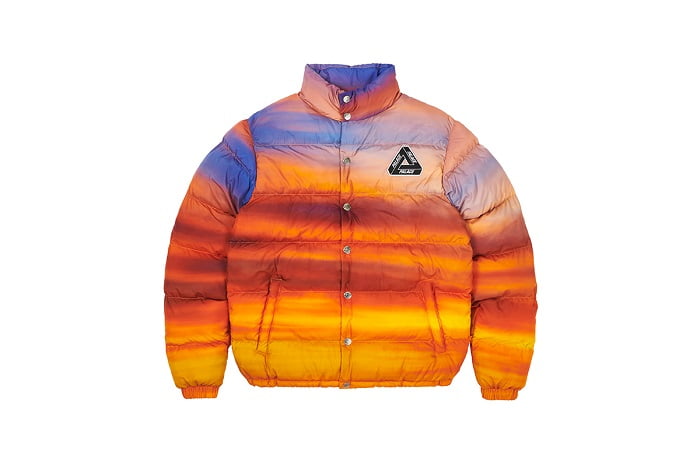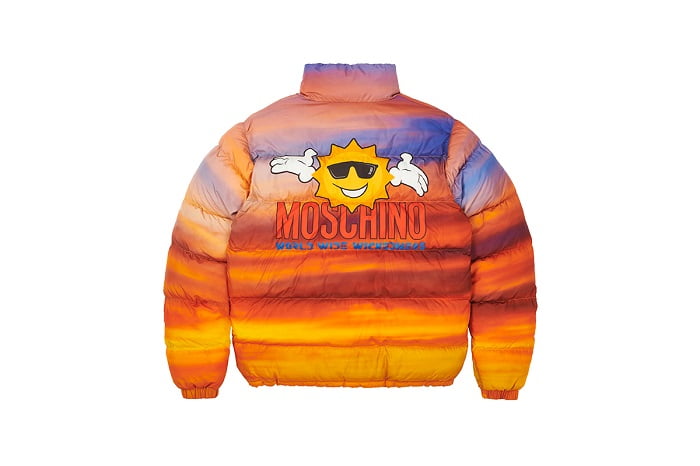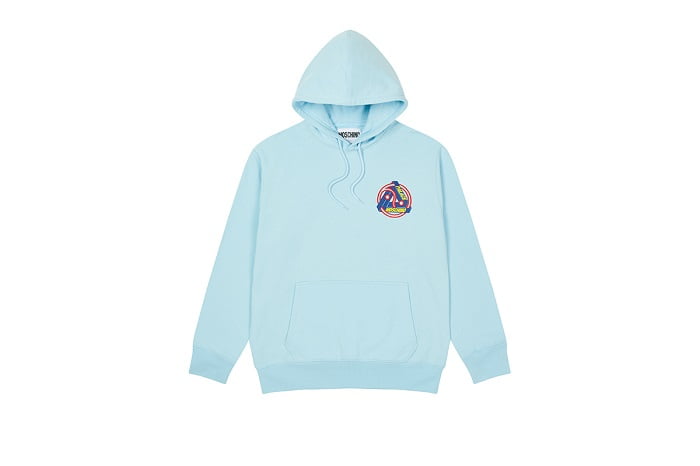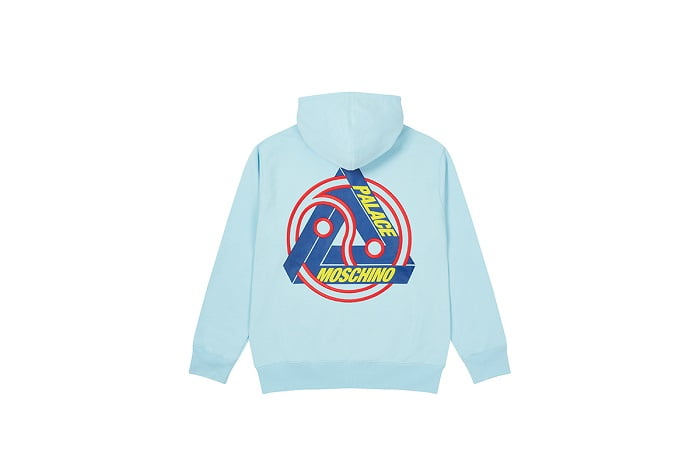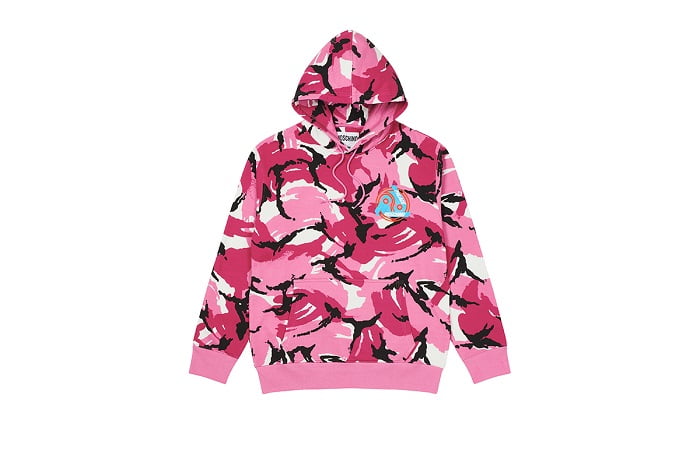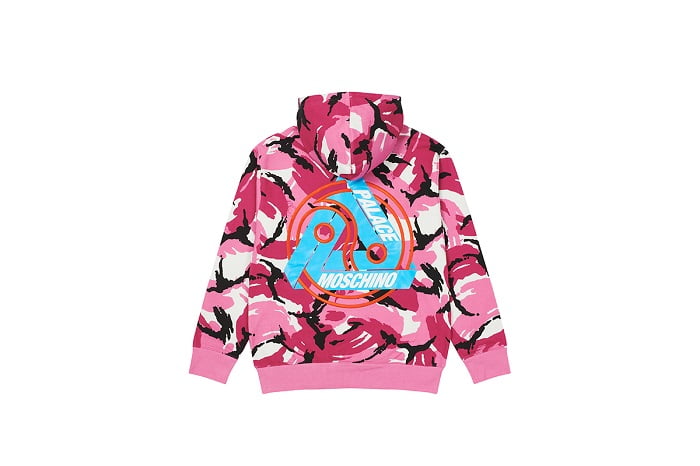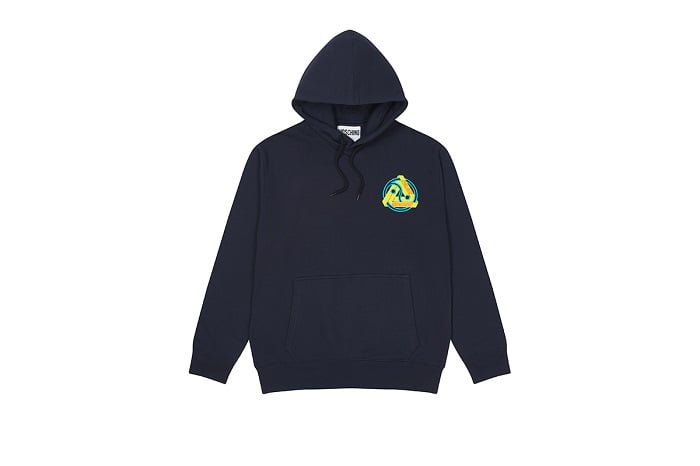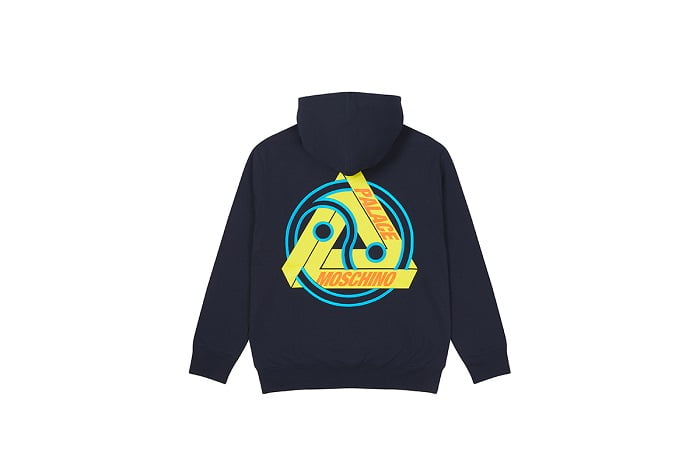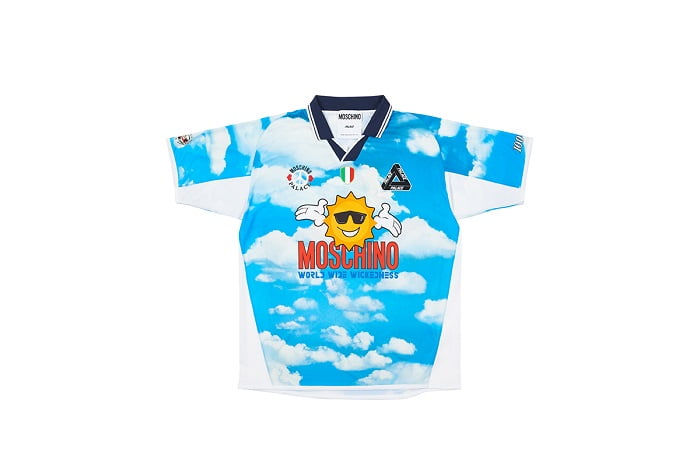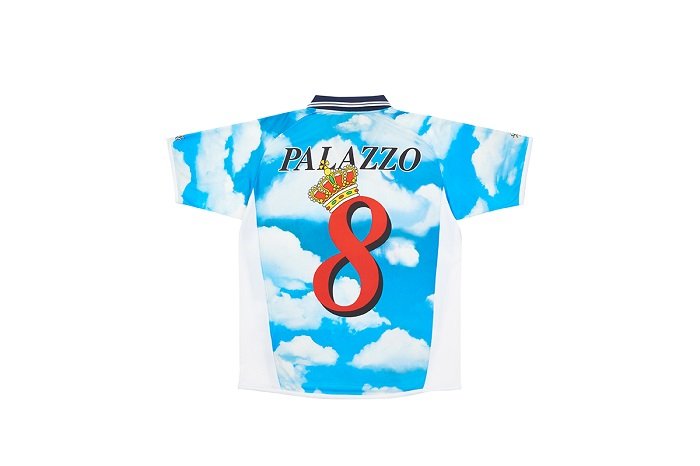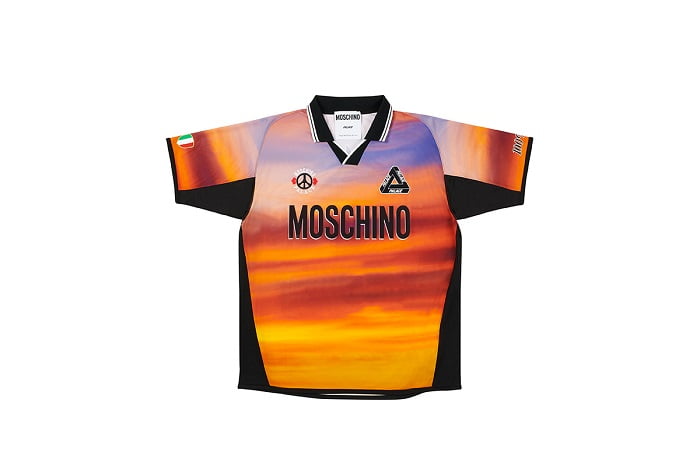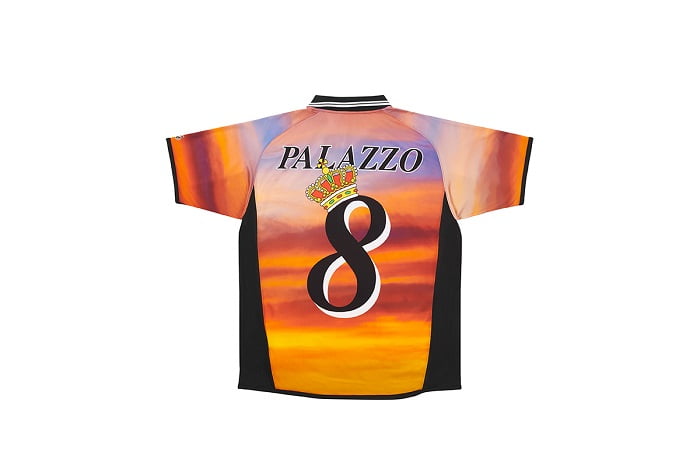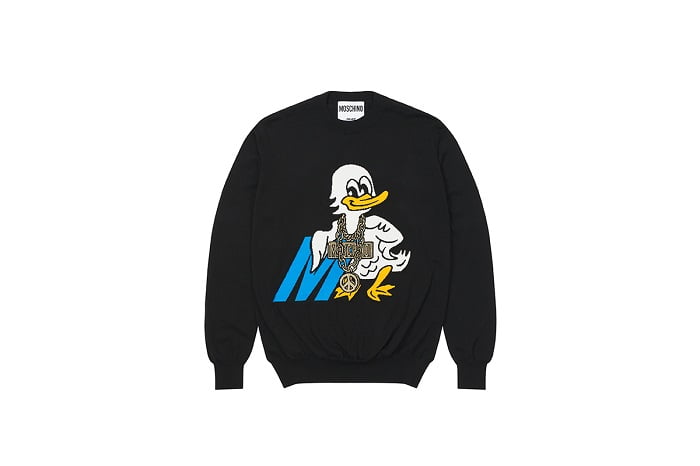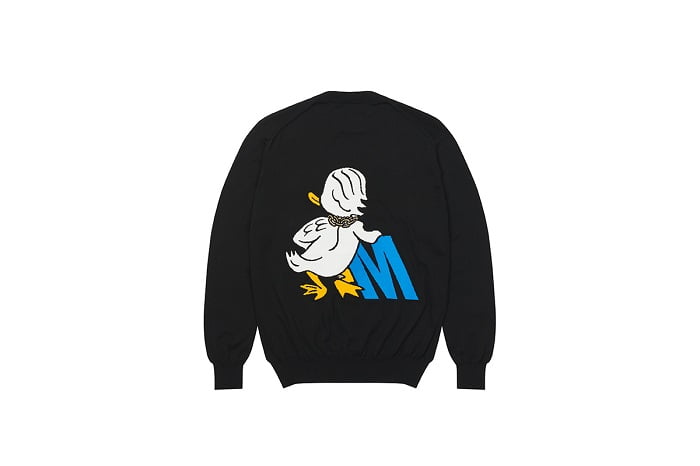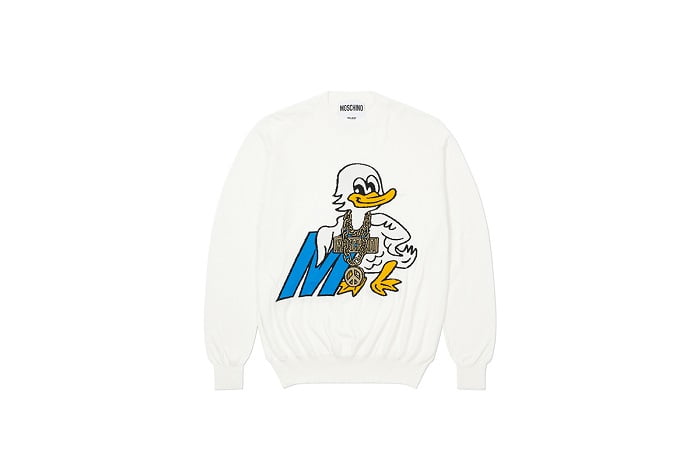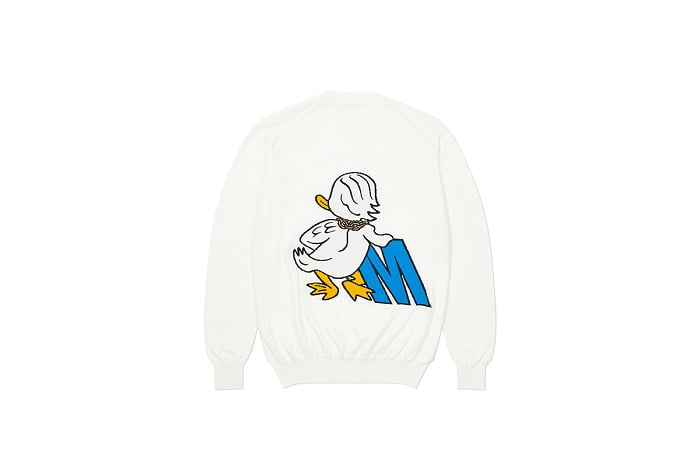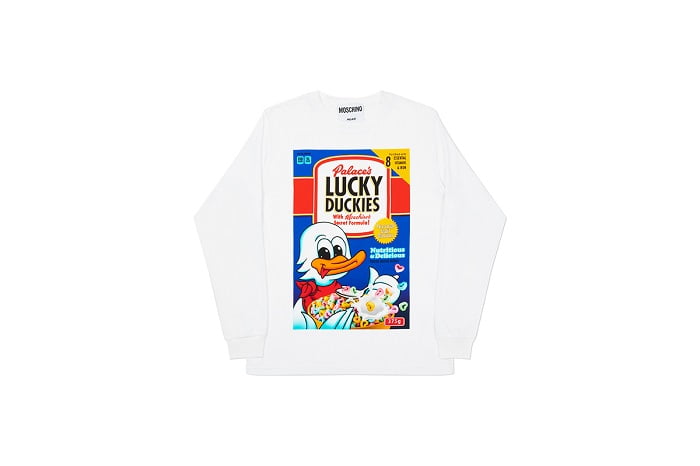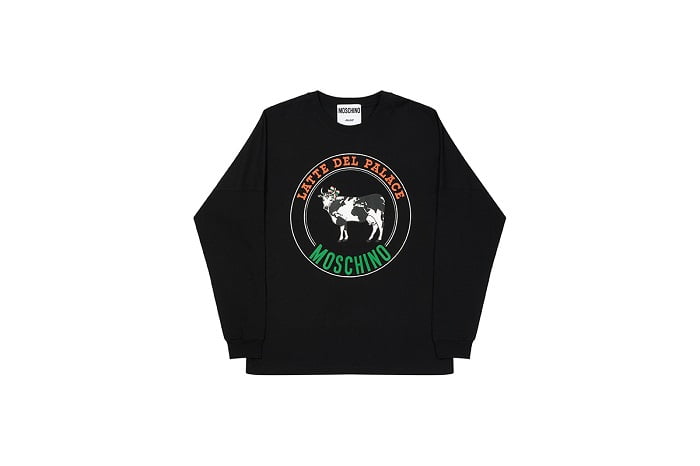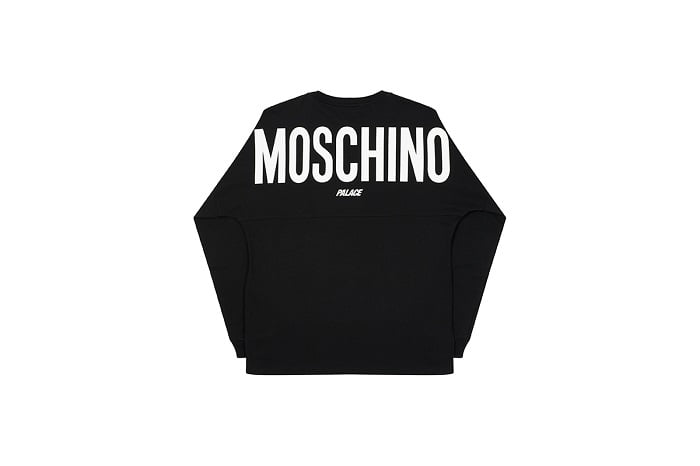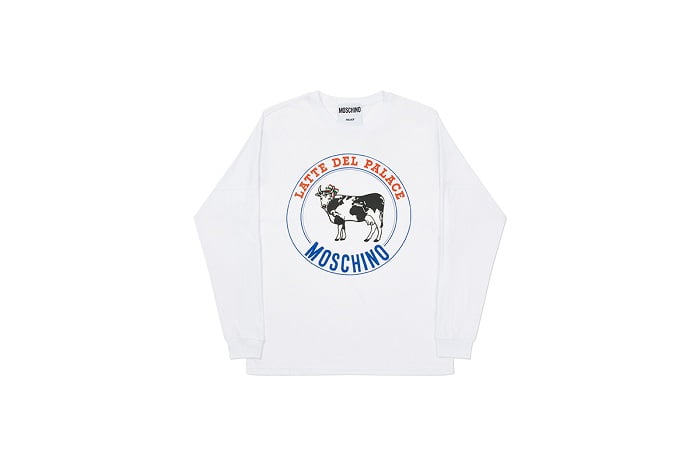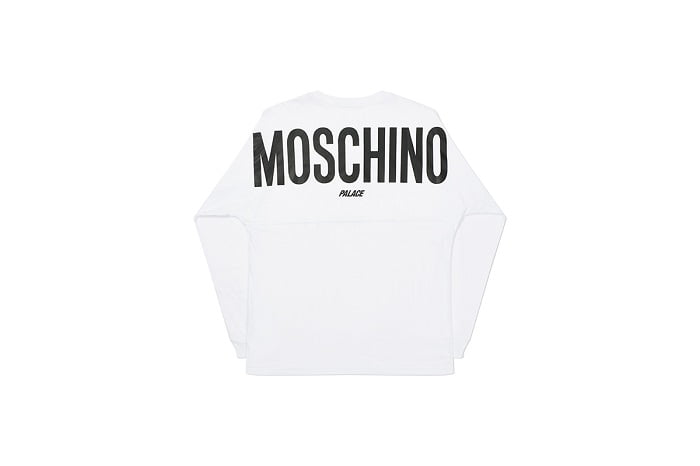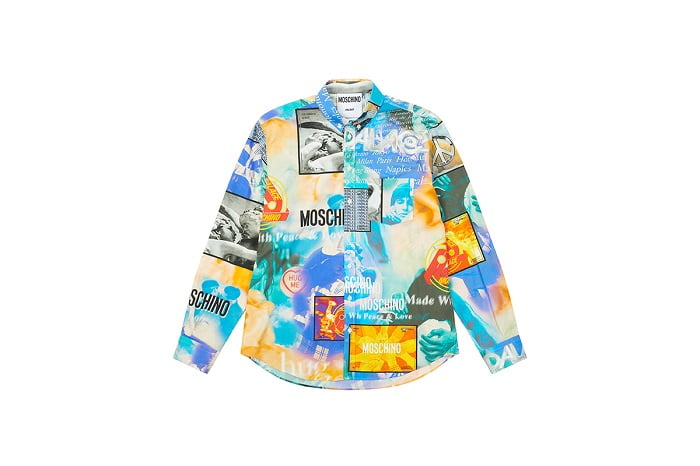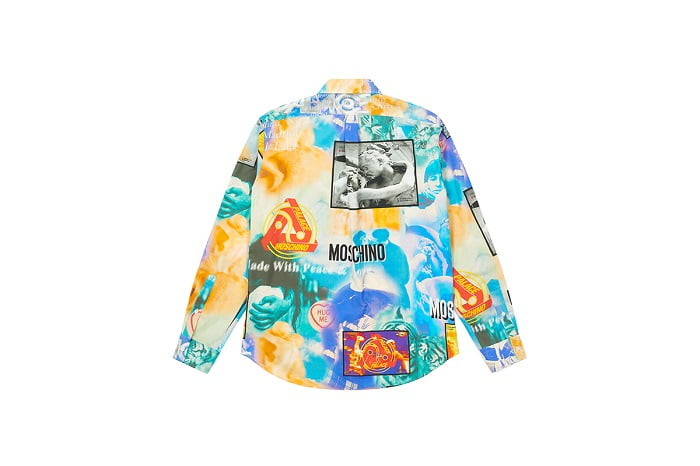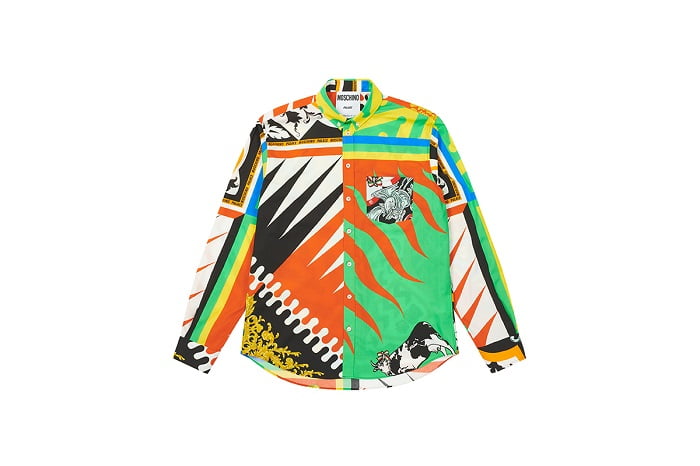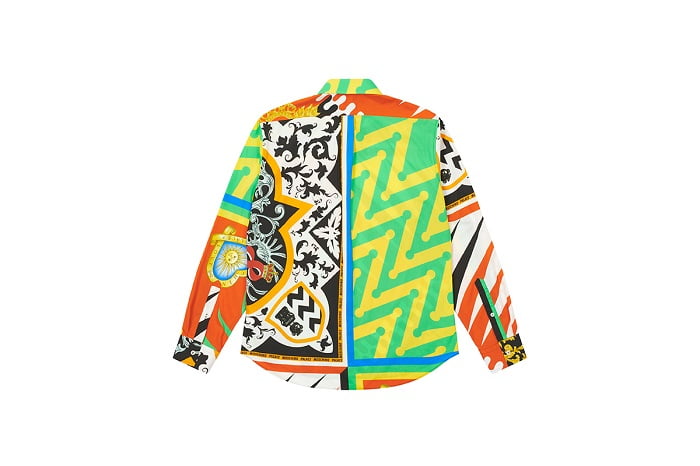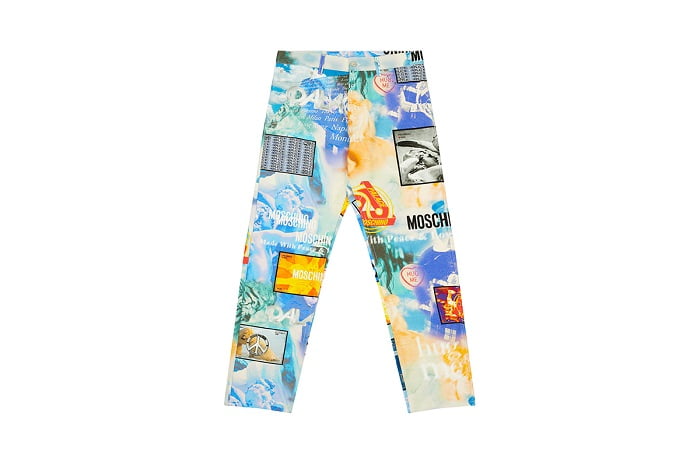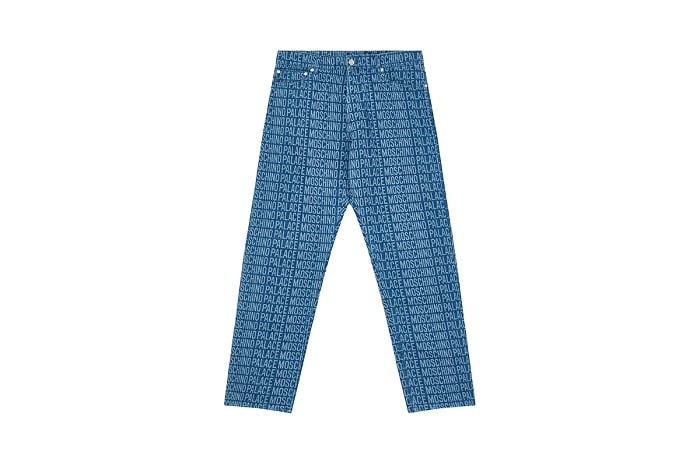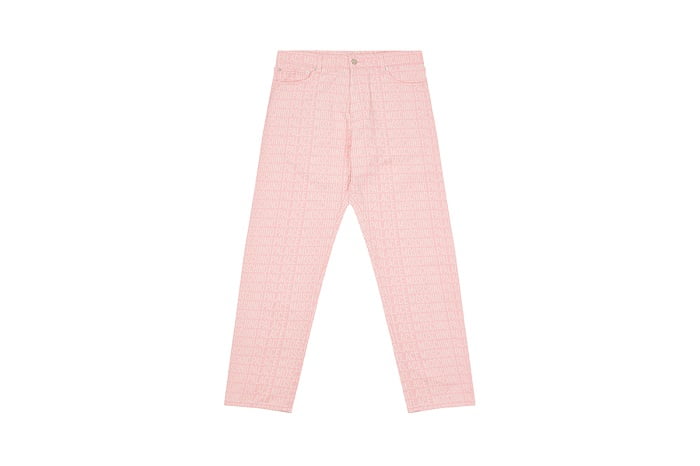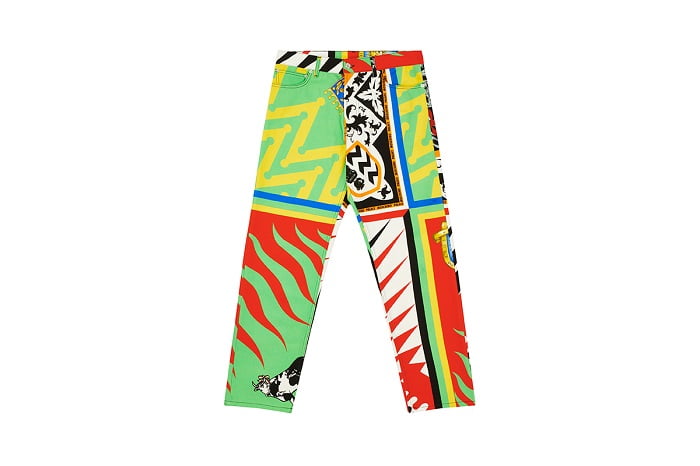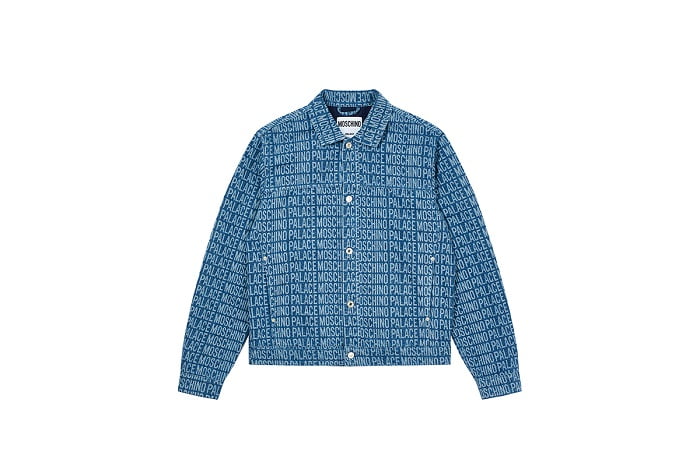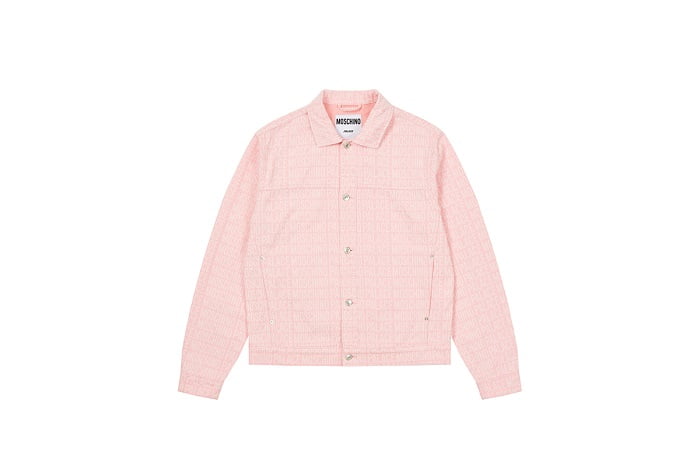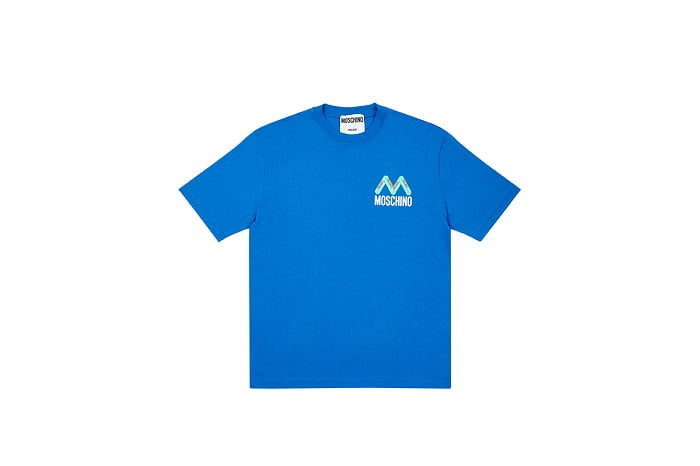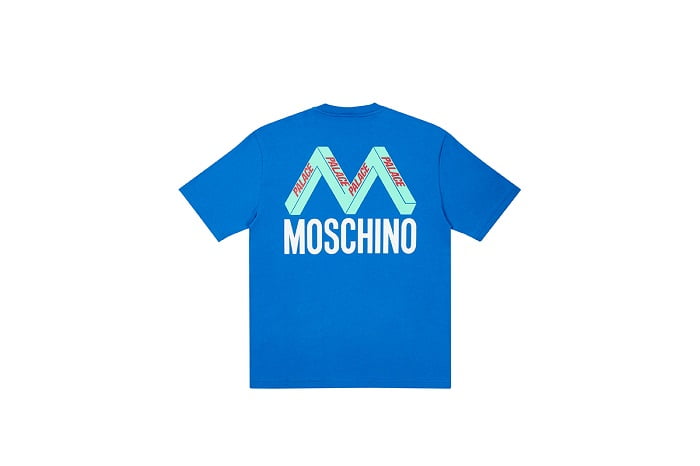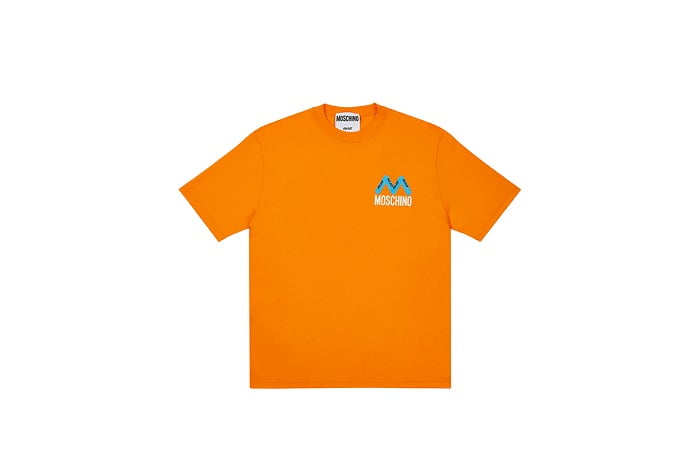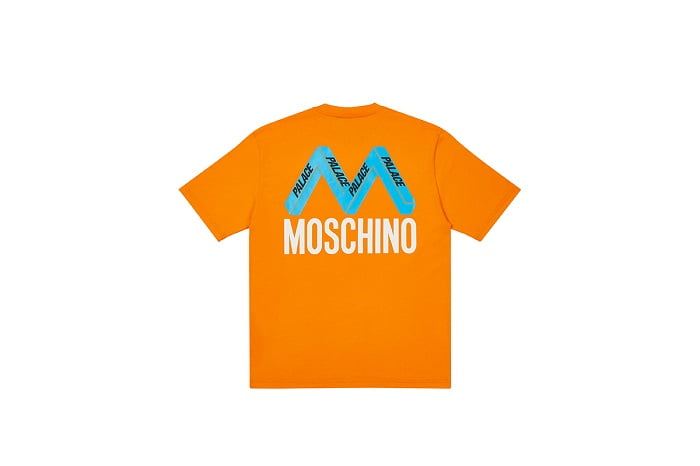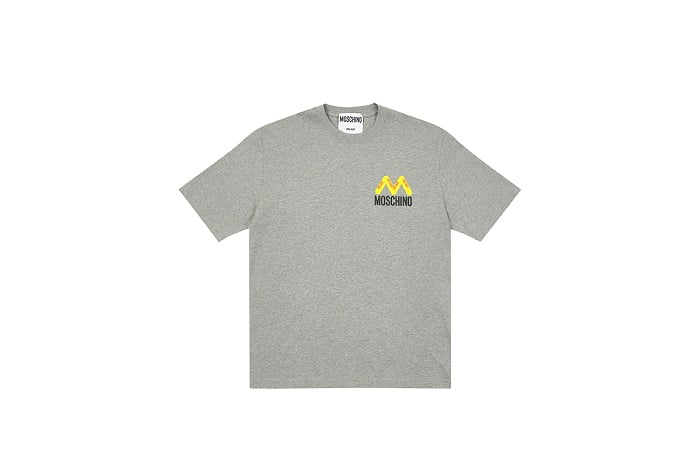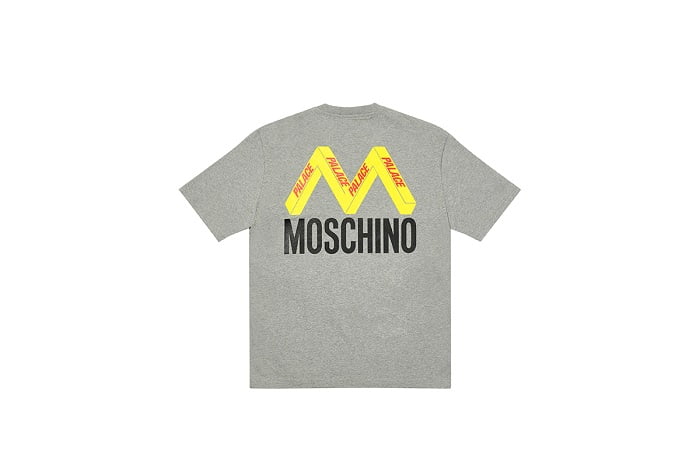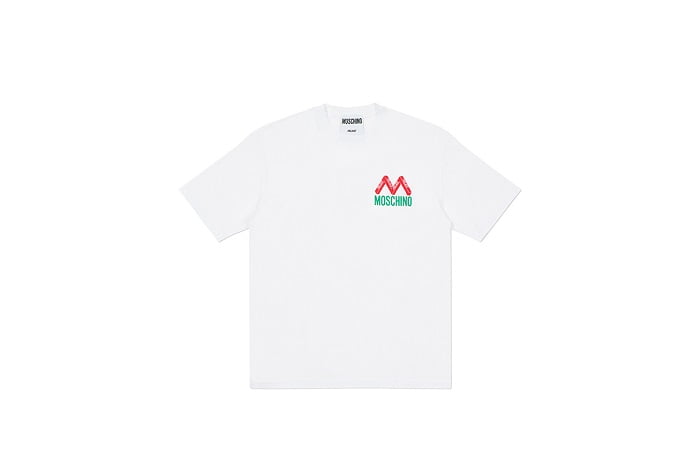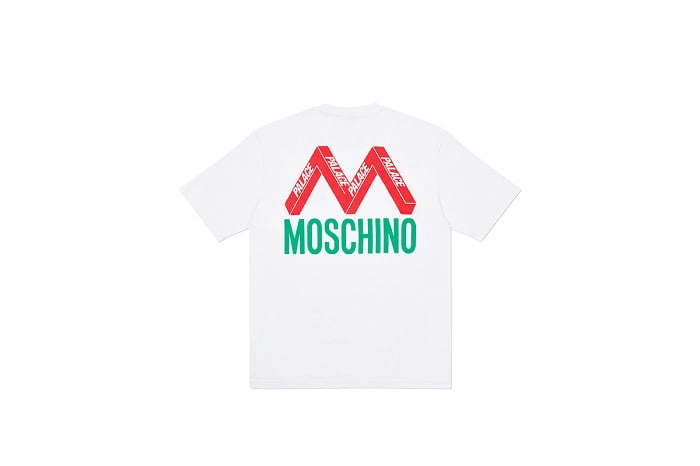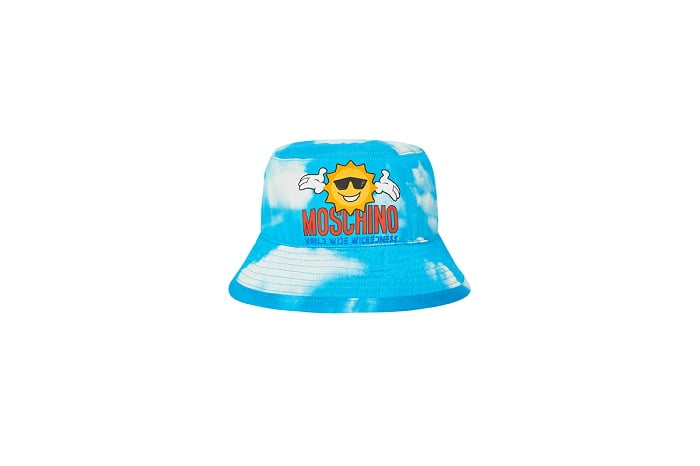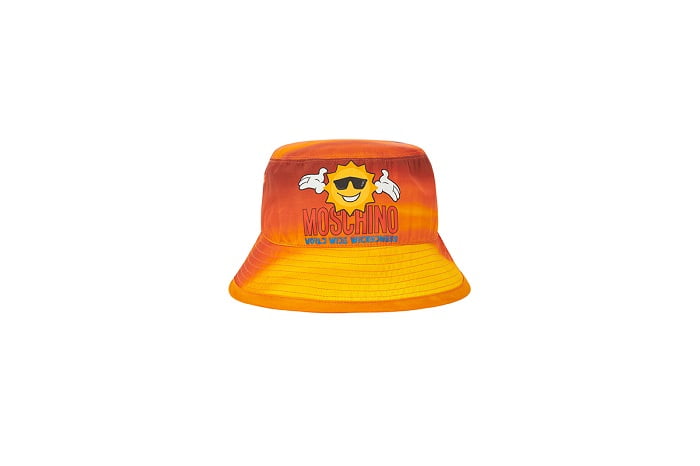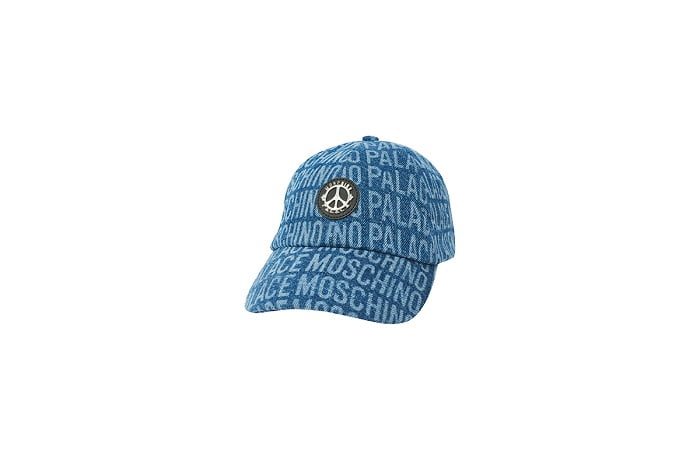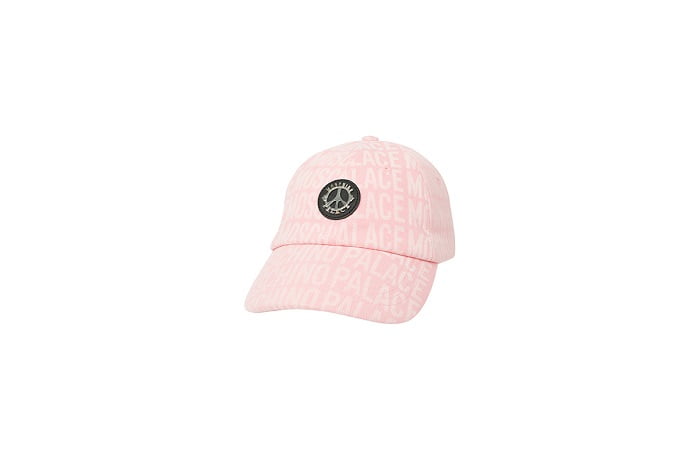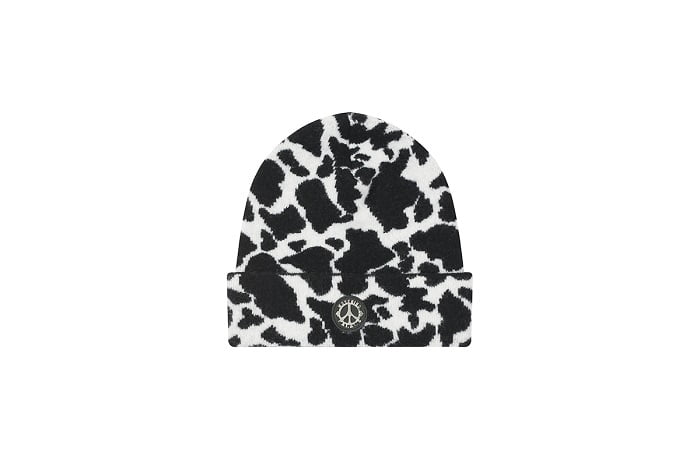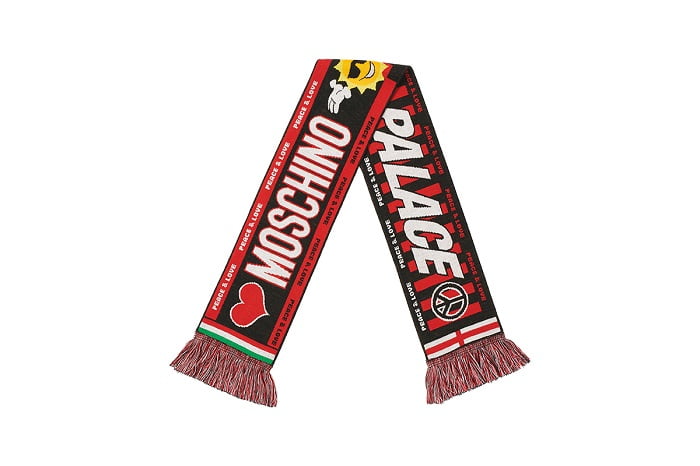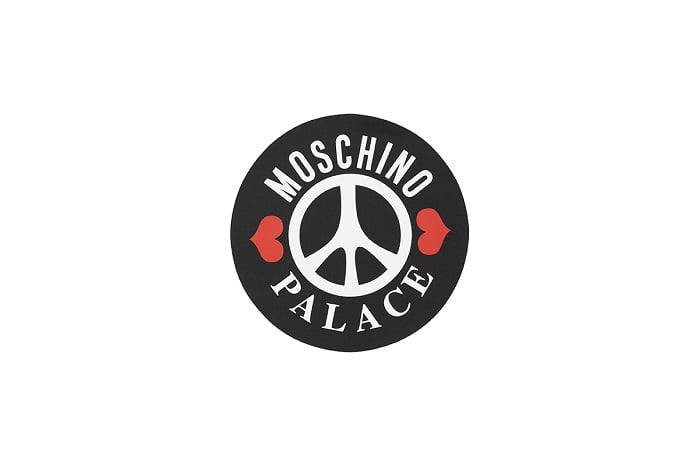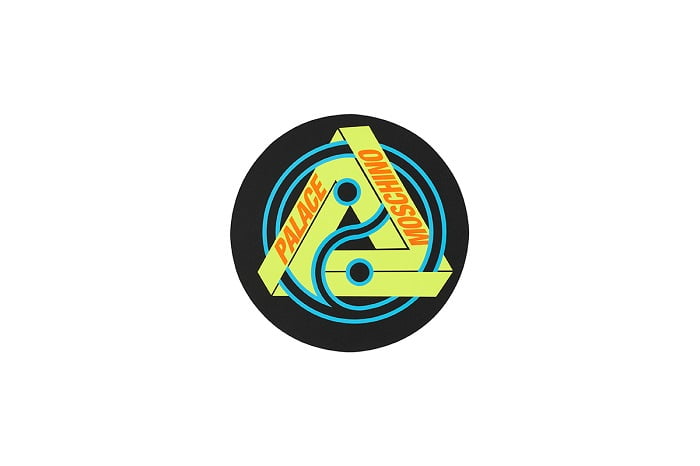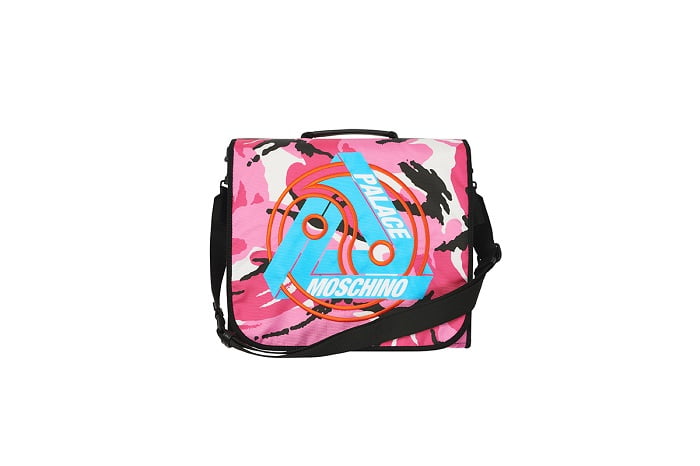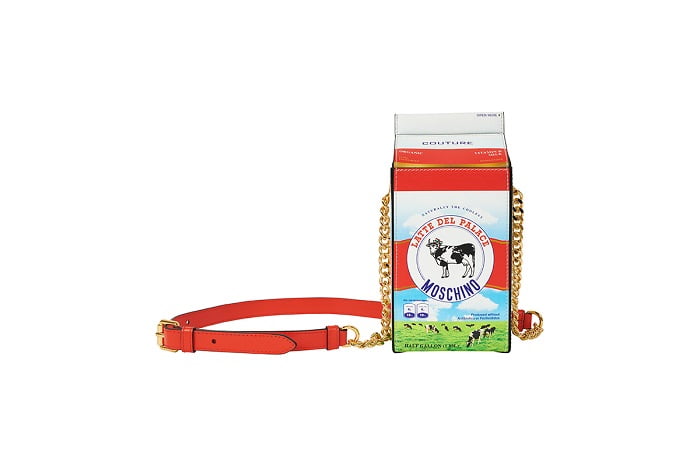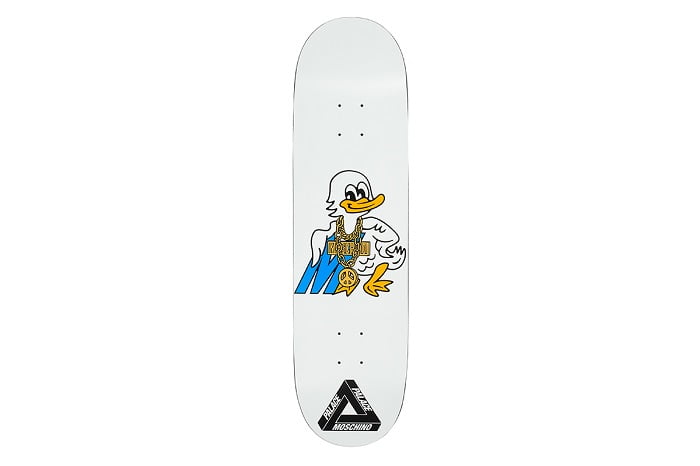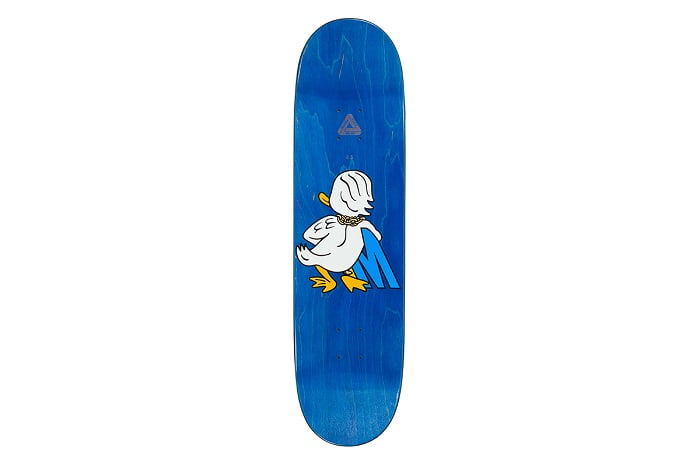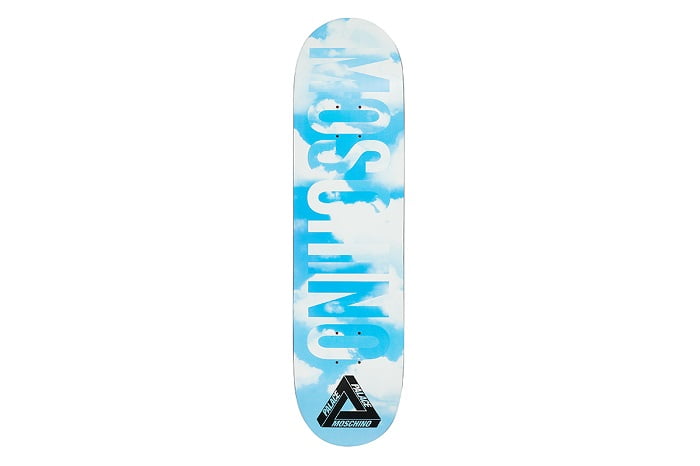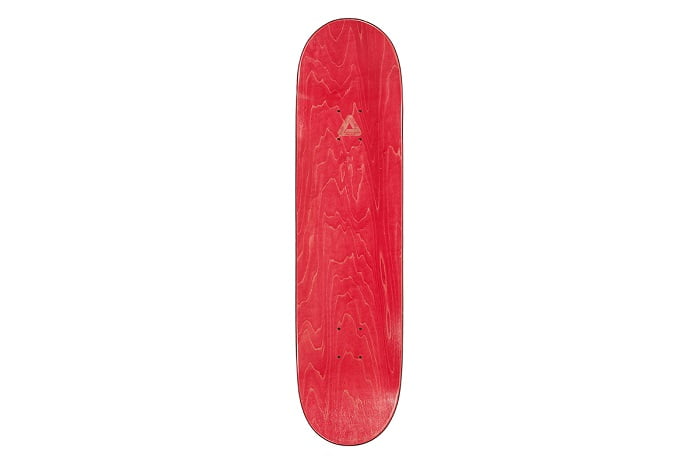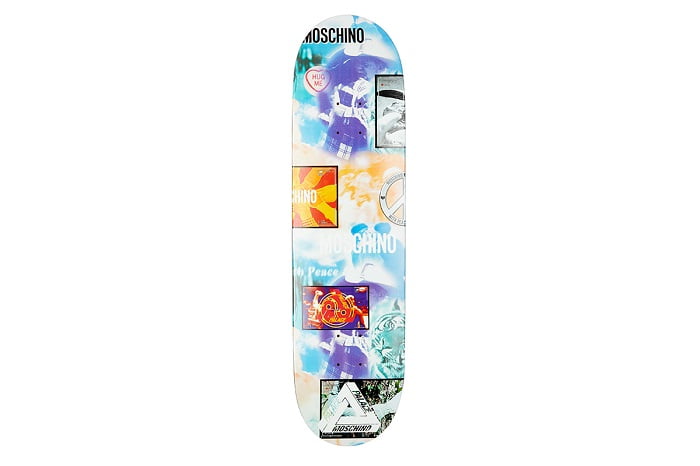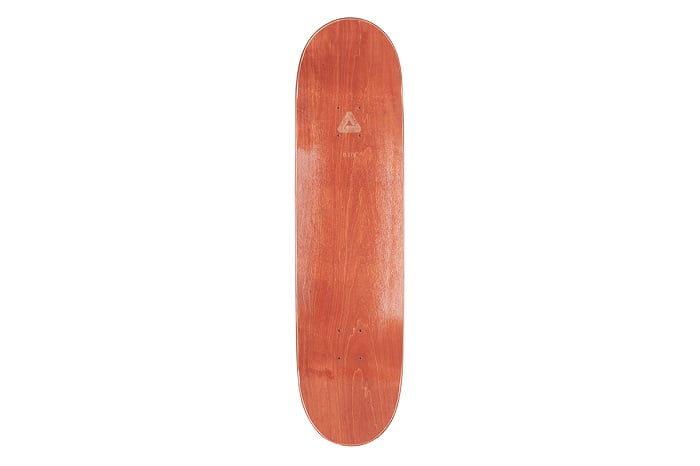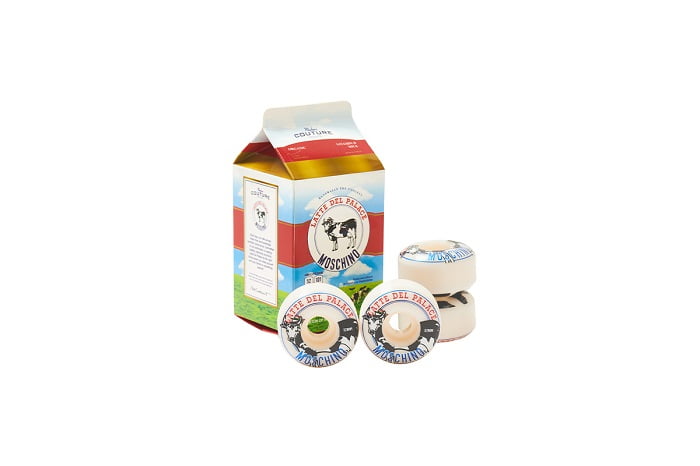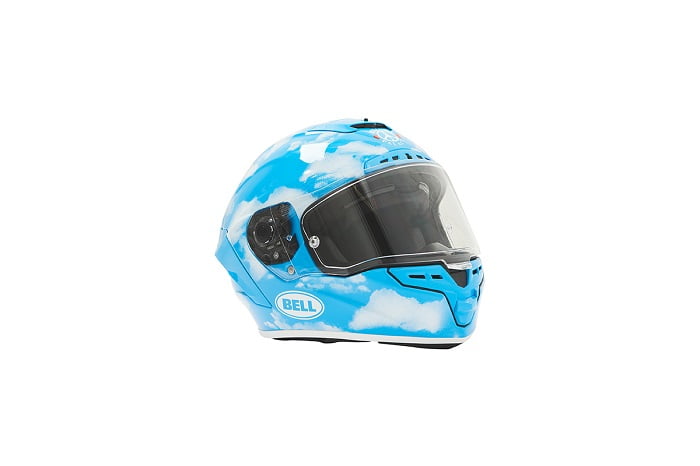 Image Source: Palace