Over the past few days, Palace has been teasing the streetwear community with its upcoming Autumn 20 season. After a successful SS20 campaign, the bar that Palace has set itself has been pretty high. Big collaborations with the likes of EVISU, Jean Charles de Castelbajac and more certainly helped make Palace SS20 memorable. However, Palace has just launched its Autumn 20 lookbook and this could be the best of the year.
Modelled by Palace riders Lucien Clarke, Kyle Wilson, Charlie Birch, Heitor Da Silva and Dino Da Silva, the lookbook features everything that we love about the brand. From everyday staples to wild collaborations, Palace Fall 20 is already shaping up to be one of the strongest. As you would expect, the brand's Tri-Ferg logo can be spotted across a number of pieces.
Arguably the most eye-catching piece in the lookbook so far is the Palace x Avirex jacket. Palace and Avirex have teamed up before with killer results, referencing the jacket manufacturers importance in the late 1990s and early 2000s rave scene. The Tri-Ferg Logo has been reworked to feature a large snake bearing the message "No Snakes, No Snitches."
As you would expect, Palace has ensured that there is something for everyone in Fall 20. Bold prints are contrasted by subtle colour blocking, giving a perfect balance between outrageous and wearable. Notable items include a faux fur coat as well as a number of sweats and Tour du Force Cycling Tops. Accessories are also on offer in the form of bucket hats, caps and more.
Set to launch on August 7th at 11am, Palace Fall 20 is shaping up to be a big one. Check out the lookbook images below and let us know which are your favourite pieces.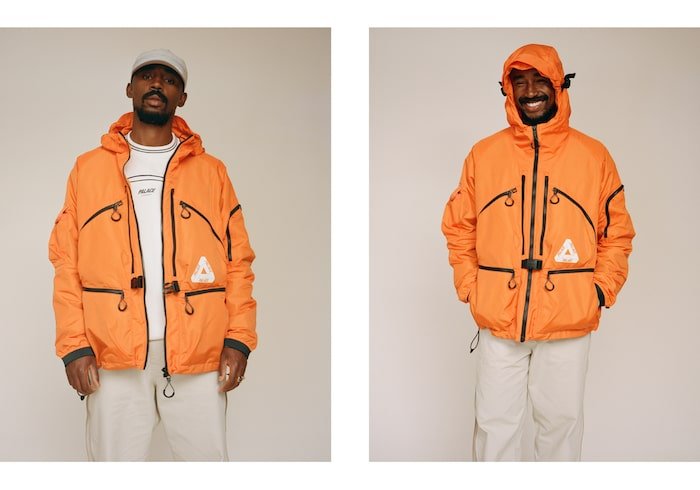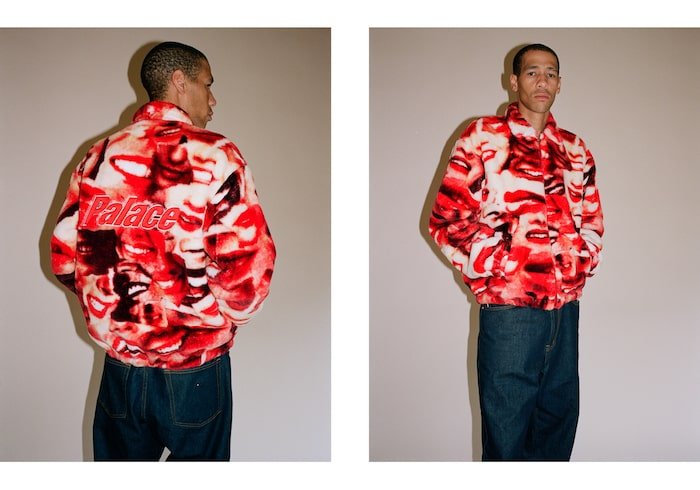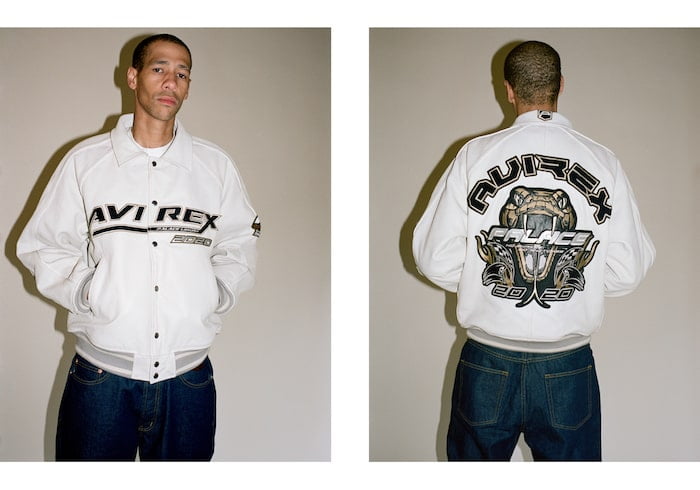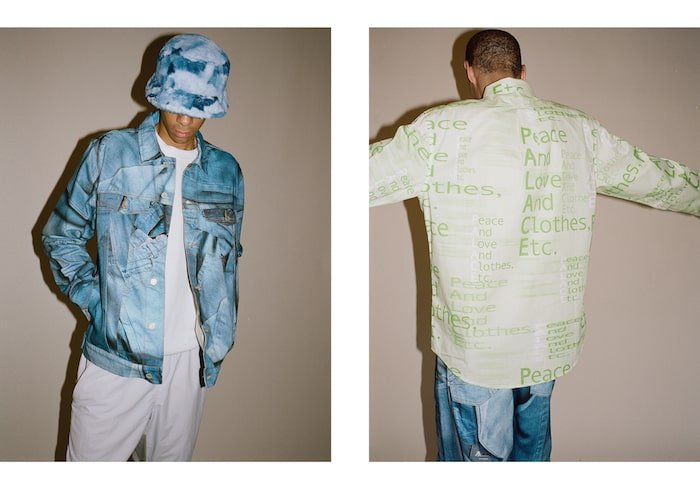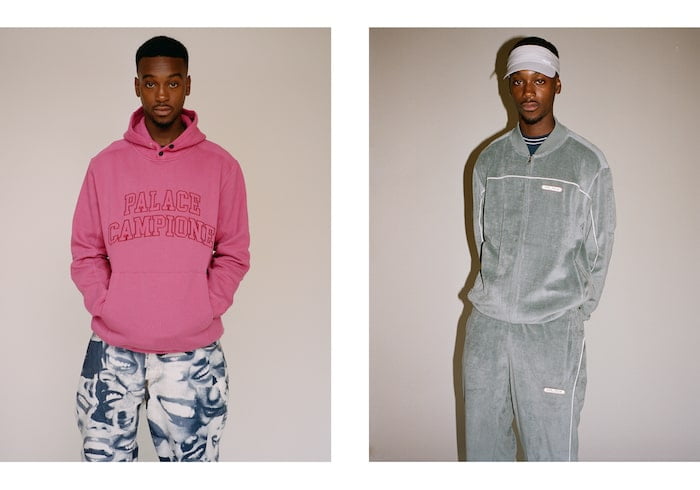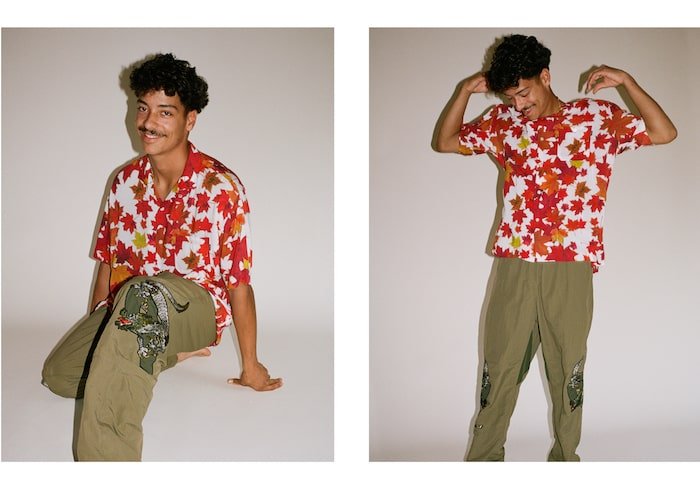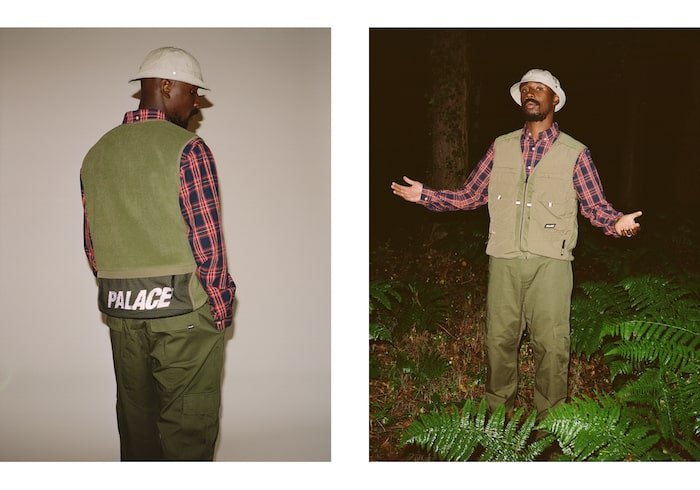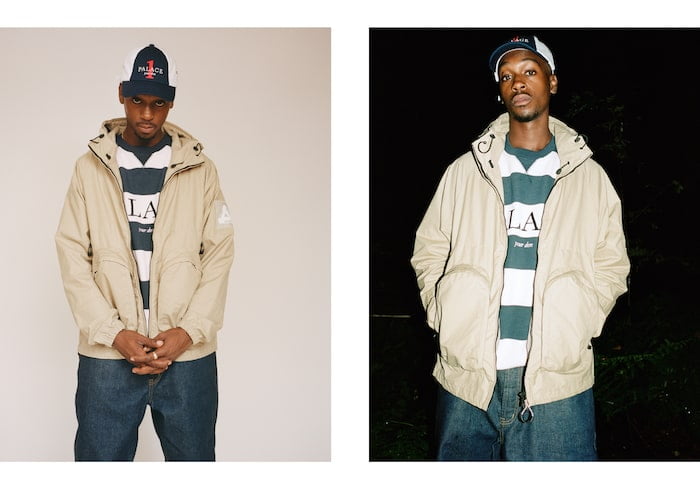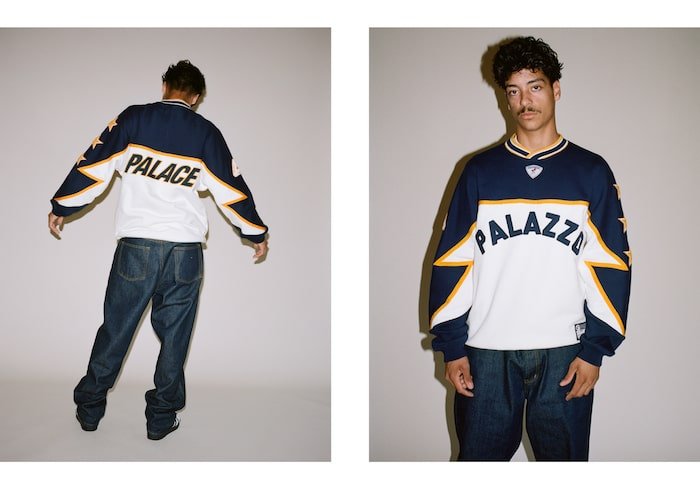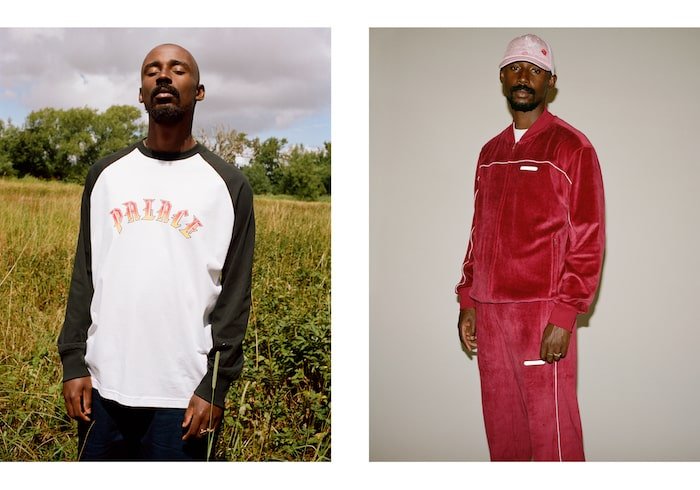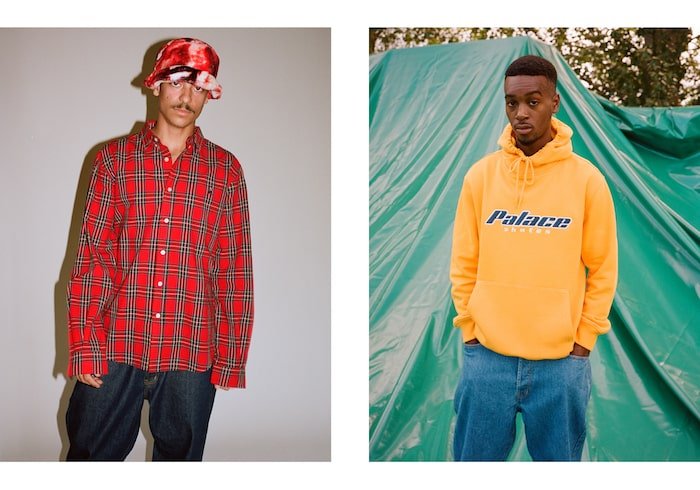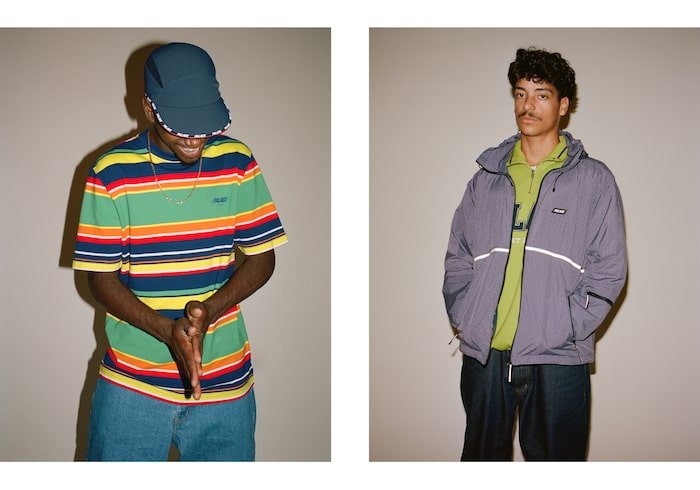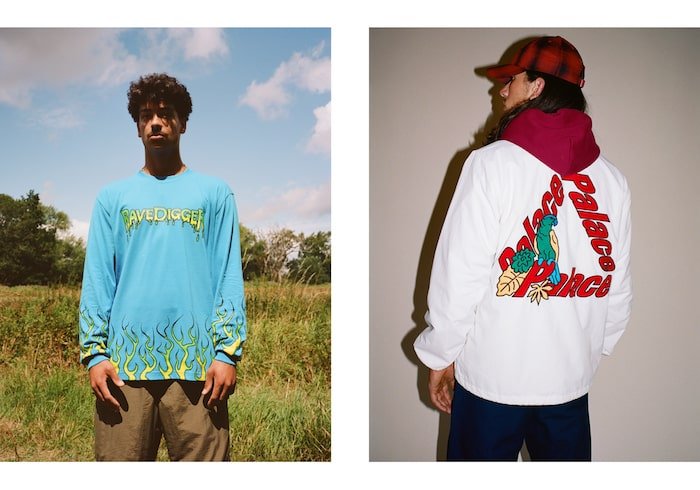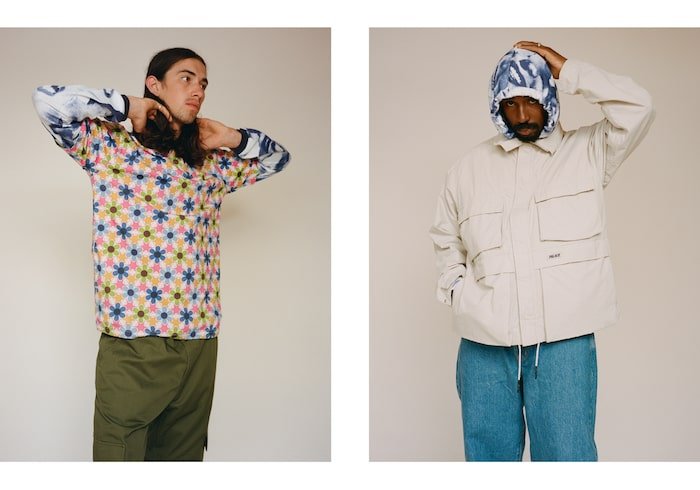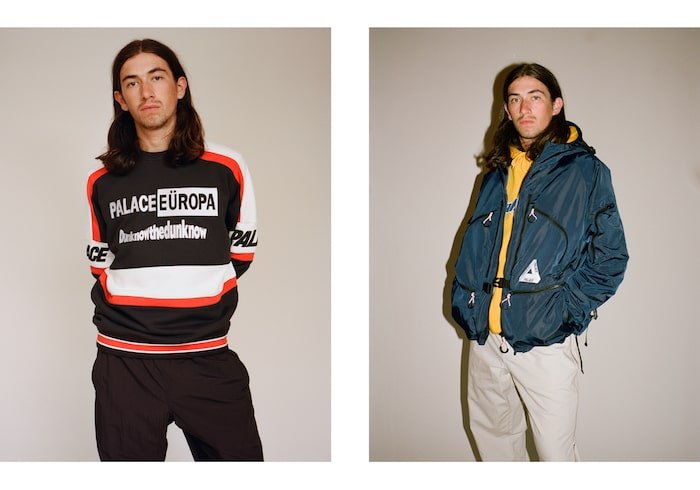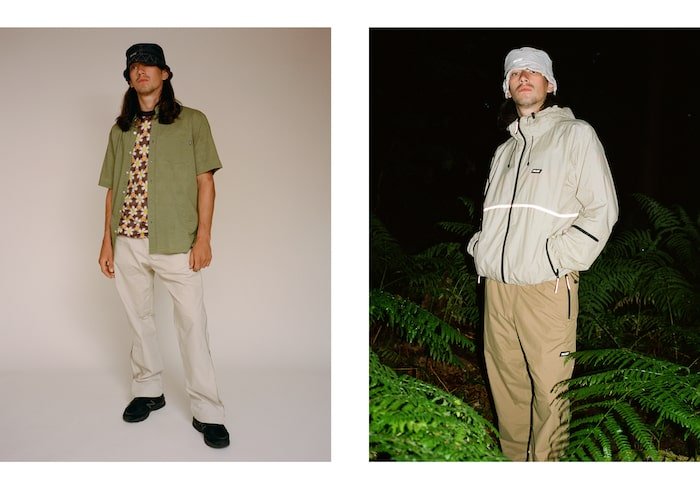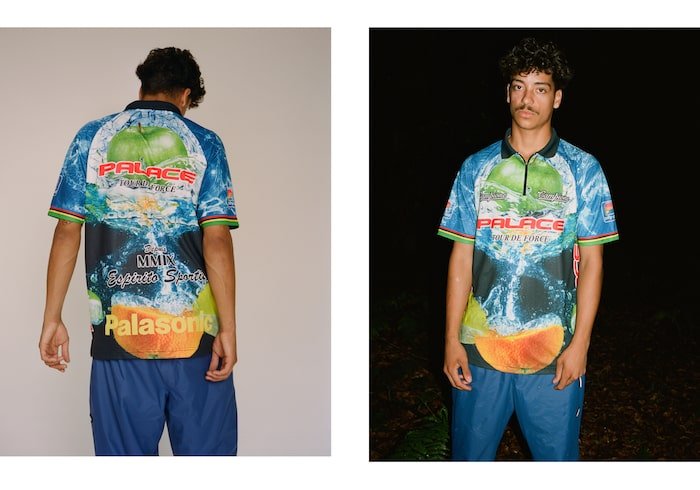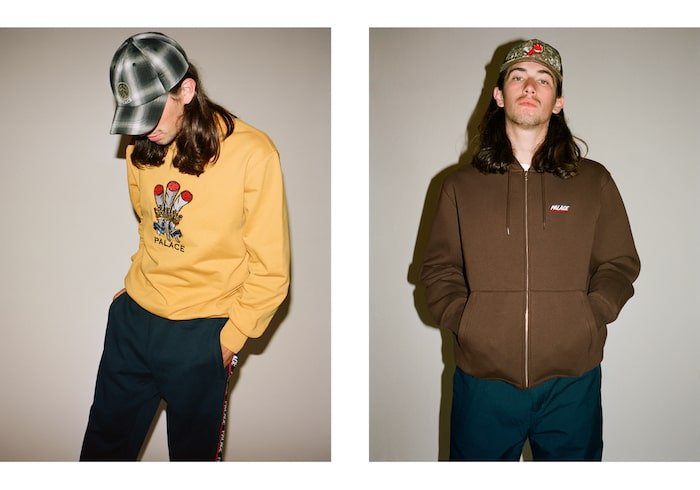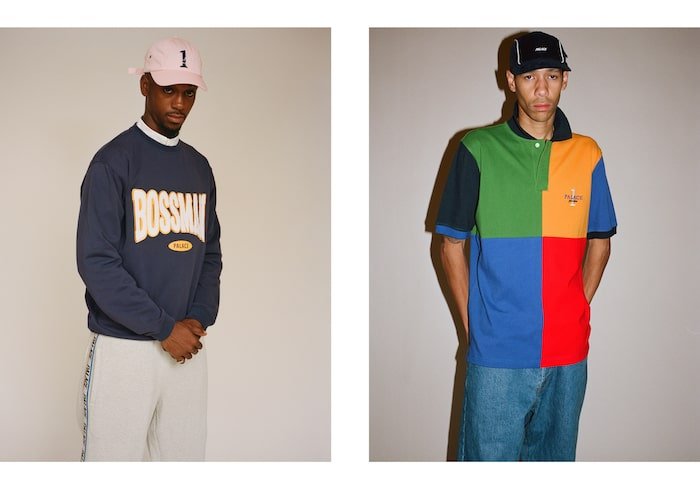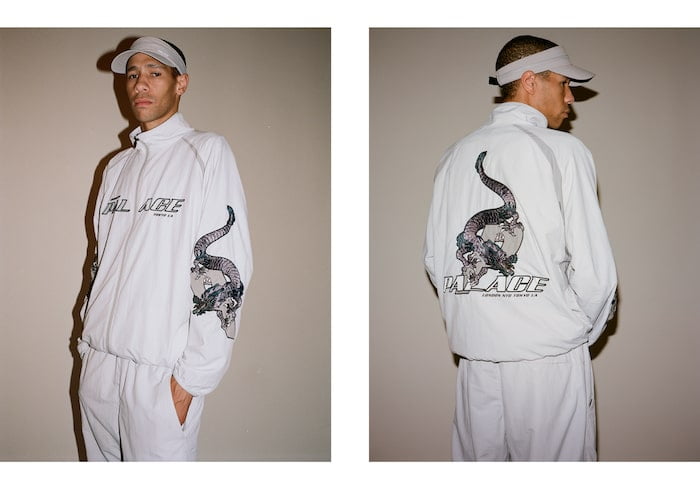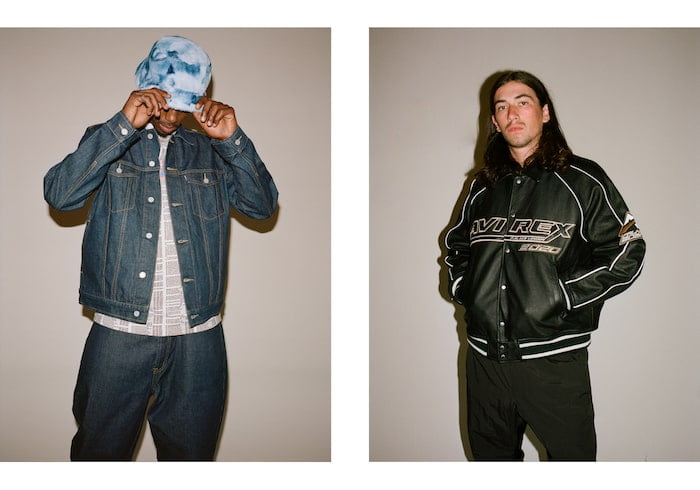 Image Source: Palace