Streetwear fans and skaters from around the world have been calling out for a Palace x Vans collaboration for a while now. As two of the skate scenes most influential brands, Vans and Palace represent the old and new school of skating. Given the strong relationship that Vans has with Supreme, many thought that the collaboration would never happen. However, that all looks to be changing.
Palace yesterday revealed a brief video clip in which it outlined a collaboration with Vans. A few hours later, leaked images of a T-shirt and Vans Era shoe surfaced online. From the looks of things, Palace looks to be using its Duck Motif throughout the collection, with the T-shirt merging both logos together. The canvas upper is covered in printed ducks on the Vans Era shoes and comes with a Palace Tri-Ferg and Vans logo on the rubber sole.
Given the timing of the leaks and promo video, we'd estimate that Palace x Vans is dropping soon. Palace is close to finishing its summer season and the Vans drop could be a nice way to round things off. For now, we'll just have to wait and see. Check out the leaked images below and let us know if you'll cop anything from Palace x Vans.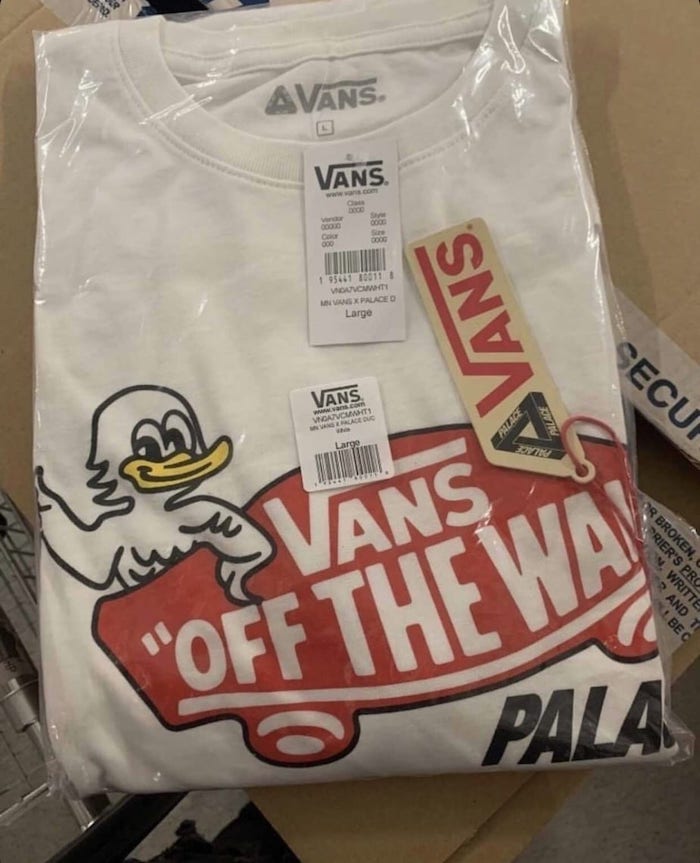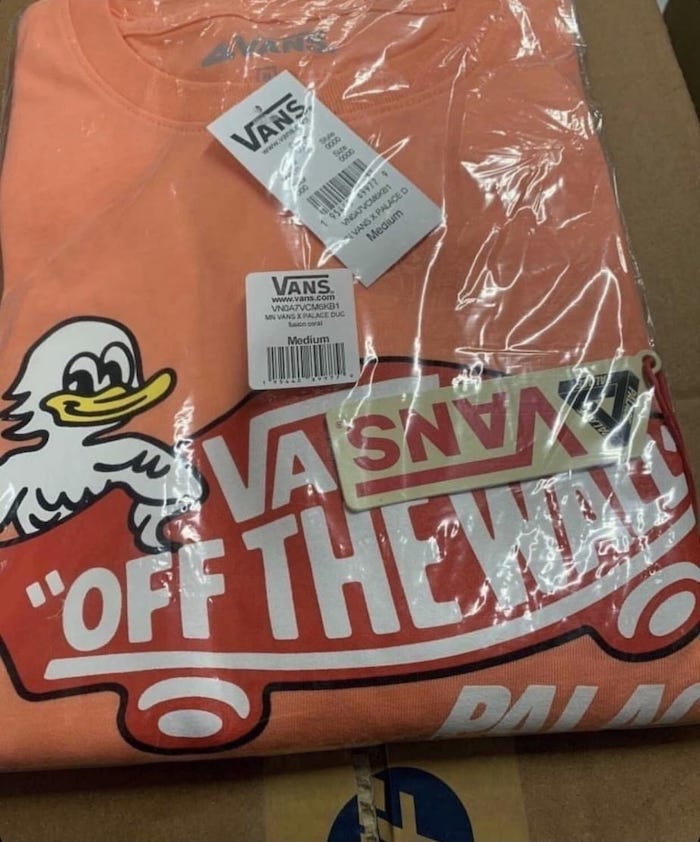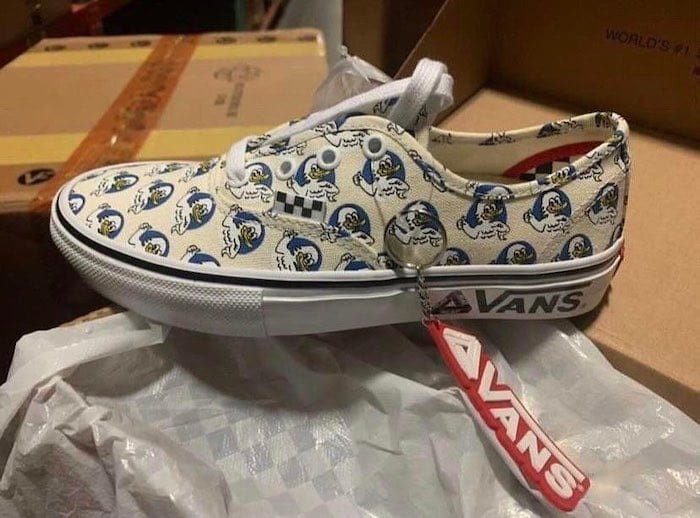 Image Source: Pinterest