When images of a sacai x Jean Paul Gaultier x Nike Vaporwaffle surfaced, the fashion and footwear worlds were intrigued. As one of fashion's outlaws, Jean Paul Gaultier has always challenged the industry, but this latest sacai collaboration may be one of his best pieces to date. Although there has been little to no information about the sneaker in terms of a release date, we do now have a much better look at the unreleased sacai collab.
Constructed in a black leather and nylon upper, the sacai x Jean Paul Gaultier Vaporwaffle is very different from previous versions. Most noticeable is the mid-cut design, a stark change from the usual low top style. Woven detailing can be seen across the midsection and wraps around the entire shoe, giving it a baseball glove look. Double-stacked features have remained the same and been updated with co-branding of both Jean Paul Gaultier and Nike. Sitting atop a white and cream midsole unit, these are certainly going to get you noticed.
As for now, there's no real release information on the sacai x Jean Paul Gaultier x Nike Vaporwaffle. With this being made for the runway show, it may see a release in FW21 but that's just a guess. What we do know is that this collaboration is certainly getting people excited. Check out the image below and let us know if you'd cop these sacai Vaporwaffles.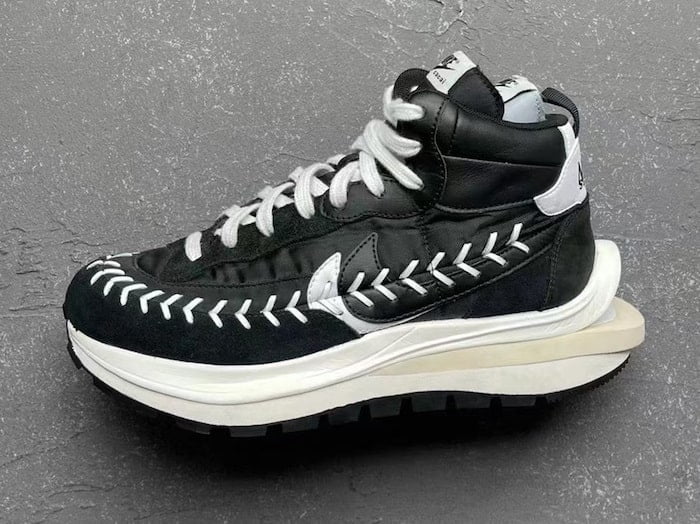 Image Source: kinstor