Whenever Michael Jordan's memorabilia comes up for auction, it tends to fetch for a high price. Recently his game-worn Air Jordan 12 "Flu Game" sneakers sold for $104,000 at auction; the highest price paid for a game-worn pair of Jordans. With the recent release of The Last Dance, Jordan sneakers have been skyrocketing in value. However, one buyer has just broken the record paid for a pair of sneakers, dropping an eye-watering $560,000 on a pair of Air Jordan 1s.
Now, whilst that may seem crazy, there is some method in the madness. The pair in question is a game-worn and autographed pair of Air Jordan 1 "Chicago." Auctioned off at Sotheby's last week, the pair sold for just over half a million dollars. With the pair being an original from 1985, and with Michael Jordan's signature clearly visible across the ankle, the shoe is in pristine condition. In fact, the shoe beat the previous record held by the Nike "Moon Shoe" which sold for $437,500 back in July 2019.
This is a serious piece of sneaker history right here. Whoever the anonymous buyer now has one of the rarest sneakers on the planet. It is one thing having a game-worn pair of Jordans, but to have them autographed and from 1985 is something else. Check out the images below and let us know whether you'd paid $560,000 for a pair of Jordans.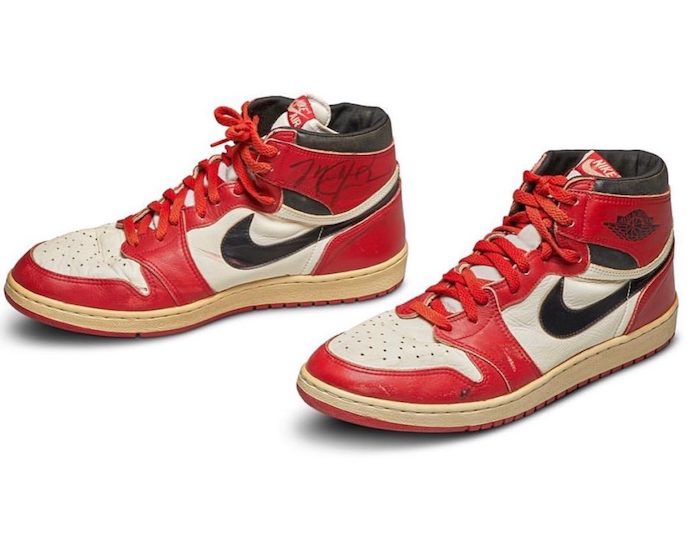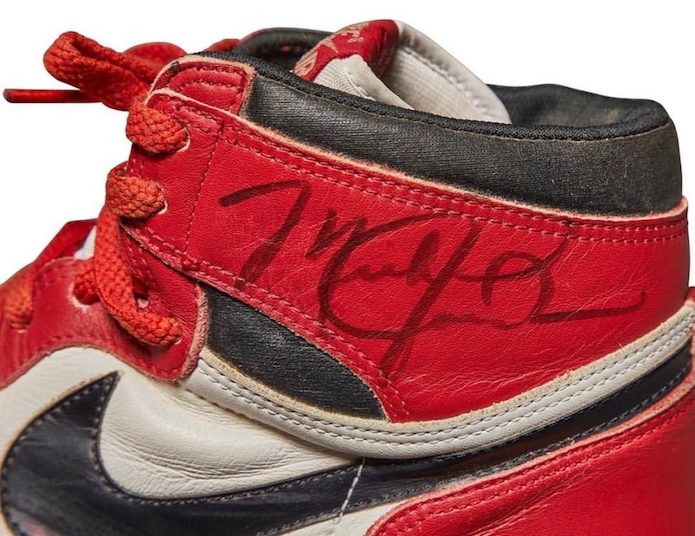 Image Source: Sotheby's