Black History Month is well underway around the world. October is all about celebrating the richness and diversity of black culture, the music down to the fashion is iconic. Over the past 10 months, we have seen first hand just how members of the black community are treated. Police brutality, racial injustice and ignorance have been just some of the talking points across various news channels and social media platforms. However, we are beginning to see an increase in the representation and recognition of the black heritage, and an outpouring of support for the black community, which is sparking an awakening.
Here at KLEKT, we wanted to use October to give our platform to black creatives in the sneaker industry, starting with London-based sneaker brand Made Black Studios (MBS). As the call begins to take place and the sound of Google Meets loading in the background starts, a number of questions start to flow through my mind. However, once the other two members of this Hangouts session join, I soon realise that a brief history on MBS is needed.
Origins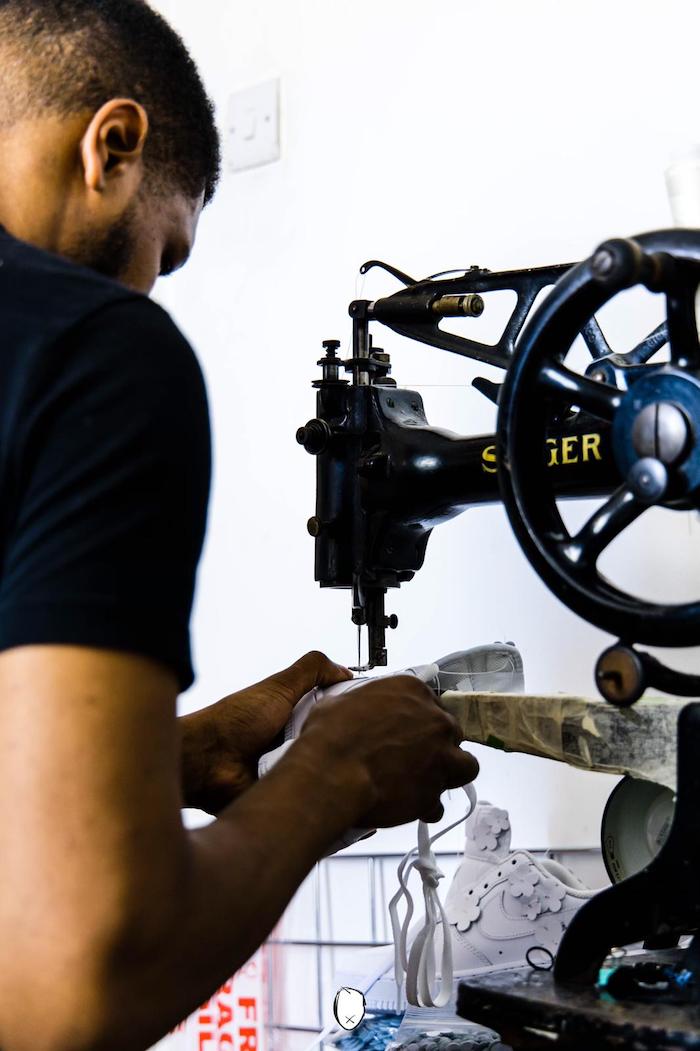 Founded in 2012 by Damian, the brand is focussed on "doing customs differently," taking iconic designs and reimagining them with a clever spin. Why? The brand was born from the idea that people love the end result, but know little about the process. Made Black is constantly thinking about challenging this idea by pushing the boundaries and reinventing processes.
As sneaker customs in the UK have now taken off, Damian was something of a pioneer. "When the Nike Huarache craze had just started in the UK, that's when I decided to jump in." Not having a huge idea of what to do, Damian would simply watch other customisers on YouTube in order to get the basics of sneaker customisation.
"I bought my first sewing machine without even knowing how to use it. I saw there was a particular sewing machine in the background of one customiser's video and I pretty much just zoomed in, found the model number and went to a shop. That's how it all started for me." – Damian
Eight years later and it certainly seems to have paid off. From python laden Air Jordan 1's to Yellow Air Max 97's designed for @sherlinanym, MBS designs are focused on crafting cutting edge custom goods for the global streetwear community, which has landed them the opportunity to gift a pair of custom vulcanised vans to Virgil Abloh, who's currently the Artistic Director of the menswear department at Louis Vuitton and founder of Off-White™.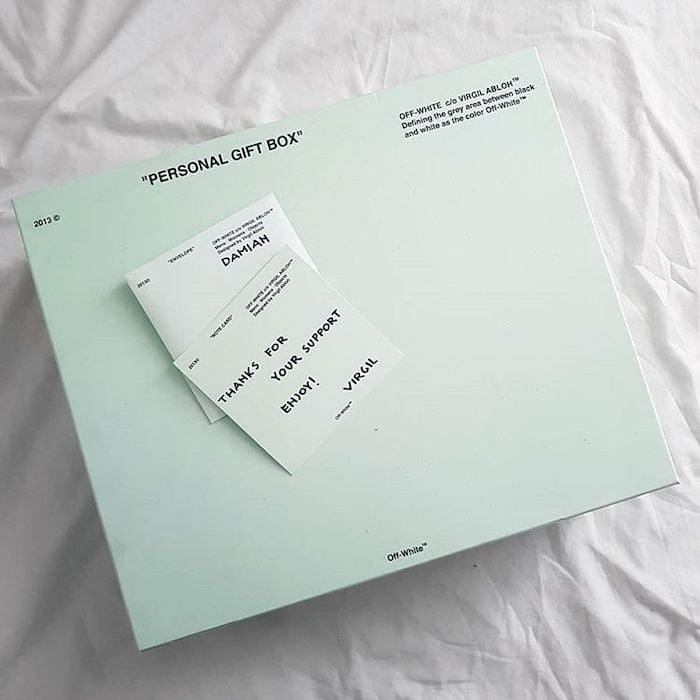 Thoughts on Black History Month
2020 has been an eventful year and we at KLEKT wanted to find out how the events to date have affected MBS as a brand and the overall team. Delving into their personal experiences along with their thoughts and opinions on other black creatives within the sneaker scene, how they've commanded the market to gain support and distinguish themselves from their competition. Elvis, also known as "eL", who is another co-founder of MBS, pointed out the following:
"The awareness that Black History Month brings is great, however, I feel that it confines our Black History to just one month of the year when it should be taught all year round."
He is not alone, as various members of the black community feel that BHM limits the conversation about Black History and the great contribution that our community has made worldwide. "However," Elvis adds, "This year alone has shown us that more people are ready and willing to learn more about black history and support black-owned brands as a whole due to the rise of the black lives matter movement that started over in the US and has spread worldwide all over social media."
The conversation then quickly began to move into the influence of the black community within the sneaker culture. As I put to Damian and Elvis, without black culture, athletes and its community, the sneaker industry as a whole would look very different. "Without a doubt" Damian explains "but there is a serious lack of representation at the top of the table when it comes to these companies. But I'm an optimist. I know that change is coming, this year is a testament to it."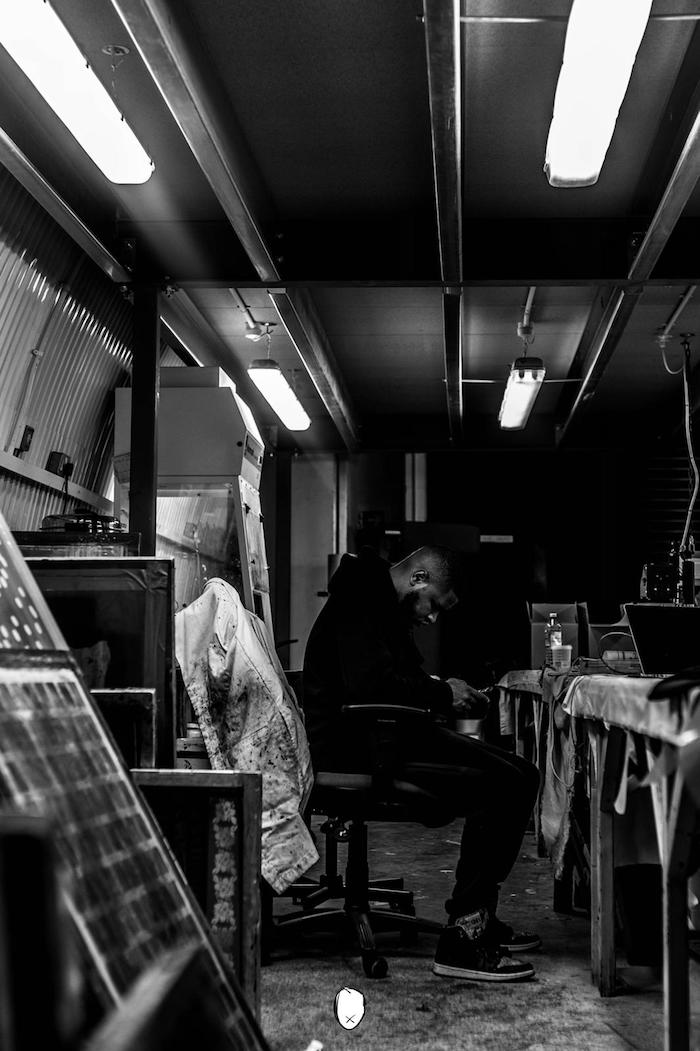 Elvis adds, "We now understand that there's no need to complain and ask to have a sit at the table. As we're now able to create our own opportunities using all the resources available on the internet. We're not just looking to customise sneakers. For us, we have plans to become one of the biggest black owned sneaker brands in the UK."
He continues. "We're looking at producing and manufacturing our own sneakers and that's what we are heading towards." As many sneakerheads and members of the black community will tell you, there has never been a popular Black Owned British sneaker brand. "Why isn't there a black owned sneaker brand full stop?" Lynnie Zonzolo, Influencer Marketing Lead at KLEKT outlines. "Why are we not seeing this?" It's a valid question and something that Made Black Studios are looking to change in the near future, though there is a clear plan in the pipeline to make sure that it happens sooner rather than later.
As the interview begins to come to a close, the conversation turns back to giving someone a chance just like the one Damian made for himself. "Starting a customisation sneaker brand is easy" he states, though I think many people would debate that. "No one has shown these kids what to do but there's a big demand for it." There is a brief pause as Damian poises himself to make the next statement. "I don't want to be the first one but I feel like I need to. Once the first person does it, someone else will follow suit and that's something that I am all for." Having seen the level of passion in their craft, there's no reason why they can't keep it that way.
Made Black Foundation: Giving Back To The Community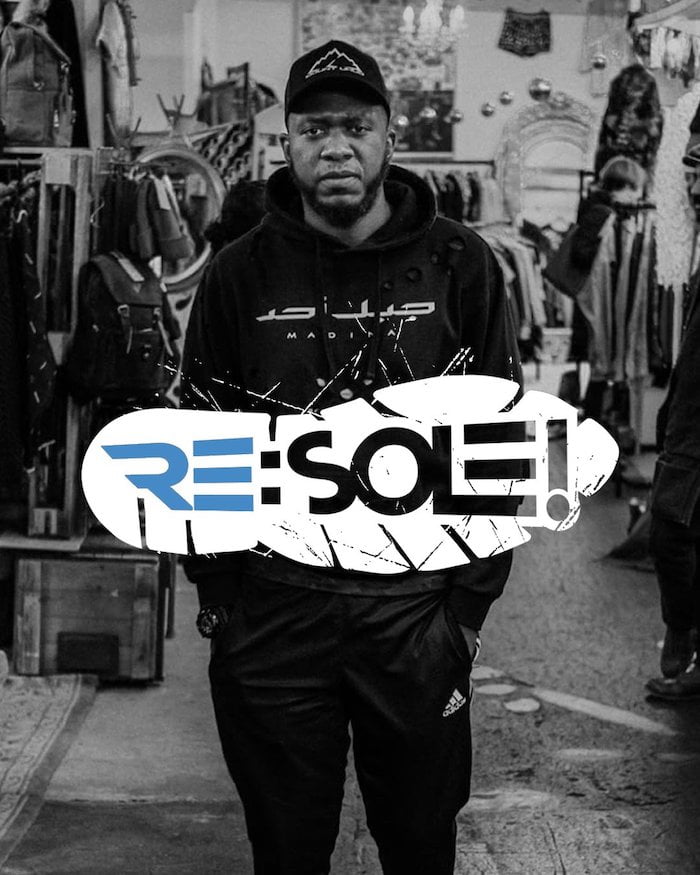 Recognising the importance that the community plays in sneaker culture, Made Black Studios has always wanted to give back and founded the Made Black Foundation. For 2020, it has teamed up with ReSole; a charity that helps the homeless and at-risk youth population with quality footwear to encourage healthier lifestyles and prevent disease while fostering a sense of community along the way.
Starting in October, the Made Black Foundation will work with ReSole to begin it's #LocalBlackHeroes campaign, starting with Moosa Nsubuga, the owner of ReSole. In recent years, Nsubuga has been organising multiple sneaker donation events throughout London, giving sneakers and clothing to the homeless.
The Made Black Foundation is working with ReSole to donate over 300 pairs of sneakers by the end of the year. Plans are also underway to raise funds via an exclusive Made Black Studios x ReSole sneaker drop, with the proceeds being used to help the ReSole team carry out its hard work across the UK by purchasing a van.
If you would like to get involved by donating a pair of sneakers or making a donation, you can find out all the information in the button below.