Sneakerheads are a nostalgic bunch, let's face it. Stories, history and first memories are what makes sneakers as a whole so powerful. What other hobby can you find attached to a single moment on the court or a throwback to your very own youth? For some collectors, sneakers are the driving force behind everything that they do. Today, we have the privilege of meeting one of those collectors.
Justin Ronné, aka @bubblekoppe, is one of the most prolific Air Max historians you're likely to ever find. His commitment to all things Air is well-documented across his Instagram, sharing gems of Air Max knowledge on a daily basis. For almost three decades, Justin has been enchanted by the wonder of Nike Air, unknowingly collecting sneakers from an early age. Today, we'll be learning more about Justin, his thoughts on Air Max and what some of his grails are.
Can you please introduce yourself?
My name is Justin Ronné, I am a collector, curator and founder of the Bubblekoppe (pronounced "Bubble Kho-Pah") Air Max Movement based in Cape Town, South Africa. I am a designer with a background in Architecture, Graphics and Clothing. You can find me on Instagram as @bubblekoppe.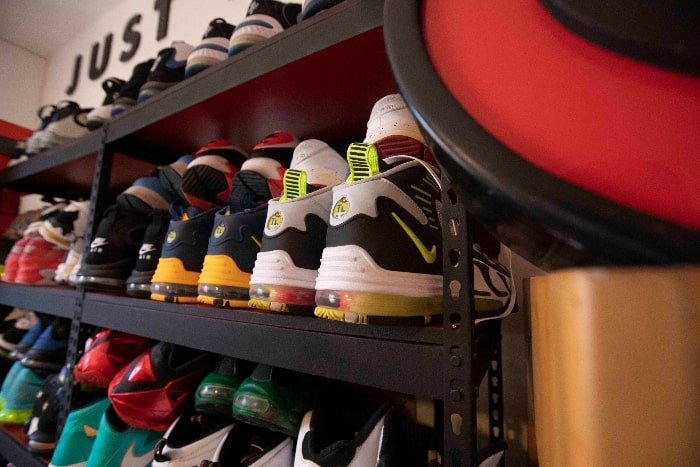 How long have you been collecting sneakers?
I have been passionate about sneakers since the early 1990s. I was collecting unknowingly at a young age, but I do remember having different colourways of the same shoe like the Nike Air Howl (1995). I also had quite a varied selection of brands but Nike was always my favourite.
Are there any other collectors out there who you admire?
Yes, there are many. Shoutouts to the OGs @retirewithjustin, @nostalchris, @shortyc94, @karl.lashnikov, @trydar and @pappadimeat to name a few. I love real collectors that collect what they like and those who aren't swayed by hype. There is a certain authenticity that you just can't fake, a deep passion and love. You can see and feel it.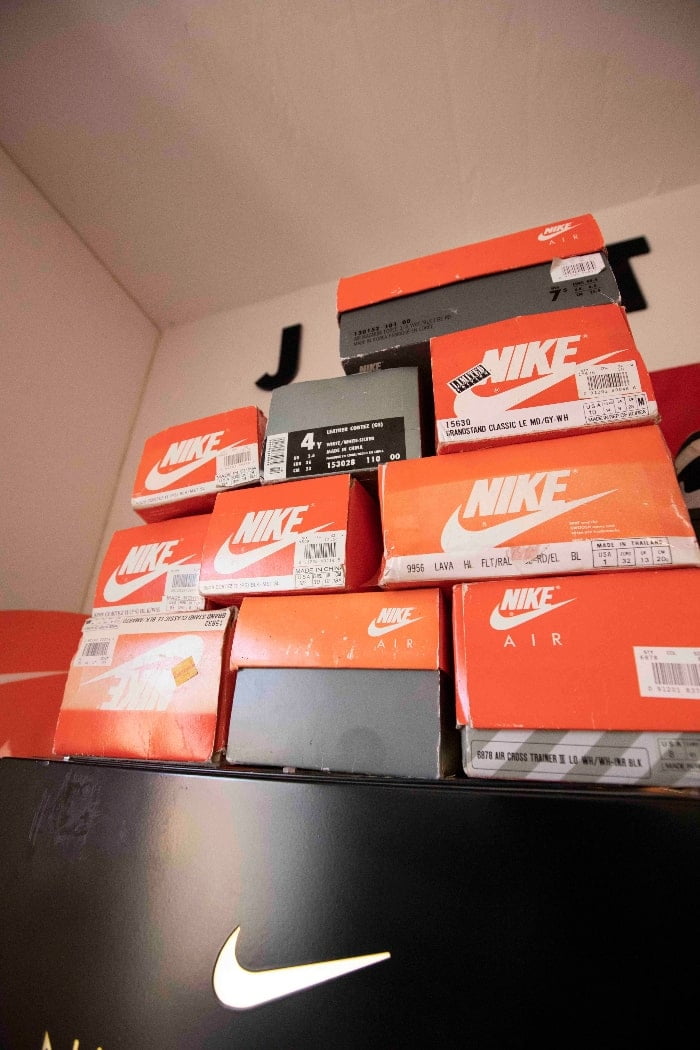 When were you first introduced to Air Max?
It was around 1993 when I was in the first grade. I was fixated on all things basketball, Michael Jordan and Nike.
What was the first Air Max you remember wanting/owning?
I remember wanting Charles Barkley's Air Force Max shoes. Those were spectacular. I also wanted the Air Max2 Uptempos that dropped the next year too – the Air Max2 Line is fantastic! I got my first pair of Nikes in 1996 which were the Air Screech, pretty basic cross-training shoes, for my 10th Birthday but I loved them. The next year my Dad brought home the Air Ripped for me, they were my first pair with visible Air.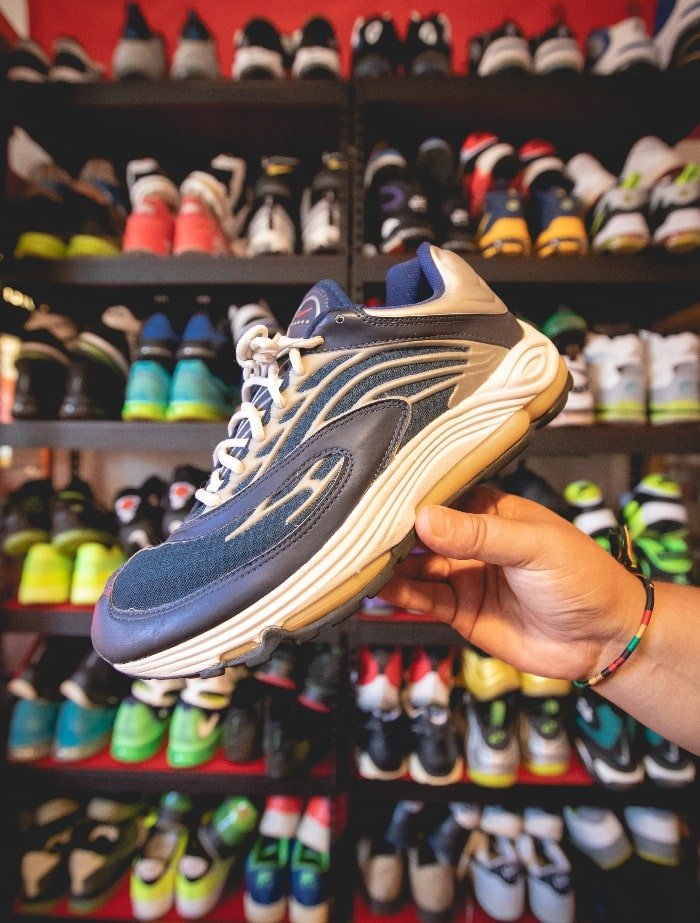 How important is the Air Max to you?
It's my life. It's my passion, it's my hobby, it's collectable art and design, it's culture and it's history.
Which is your favourite Air Max silhouette?
Undoubtedly the Nike Air Total Max Uptempo "Neon" from 1997.
What are your top three Air Max shoes?
This is a tough one so I'll give you four…
1. Nike Air Total Max Uptempo (1997)
2. Nike Total Air Foamposite Max (1998)
3. Nike Air Max Uptempo III (1997) aka The Air Max Uptempo '97
4. Nike Total Air Pillar (1998)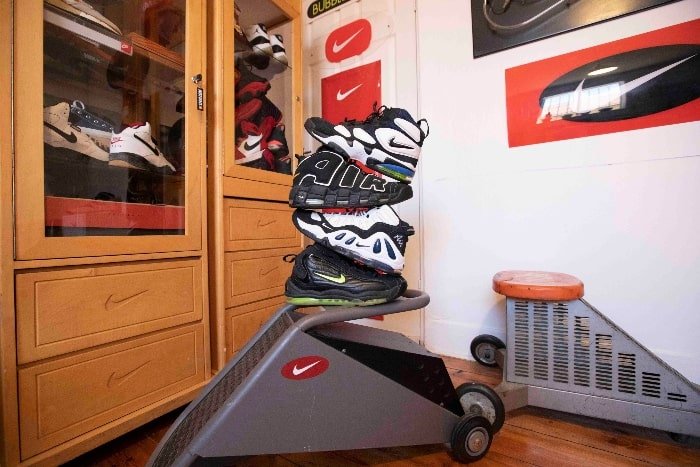 Do you have an Air Max grail?
Grail(s) yes. I could be here all day so let's go;
Air Max 1 x Huf "Hufquake" (2007)
Air Max 90 "St Patricks Day" (2007)
OG Air Total Max Uptempo "Neon" (1997)
What's been the hardest pair for you to find?
The Air Max 95 OG "Neon" . I'm a size US13/UK12 and every time it drops it sells out immediately. People are nuts about those and I can see why. Classics!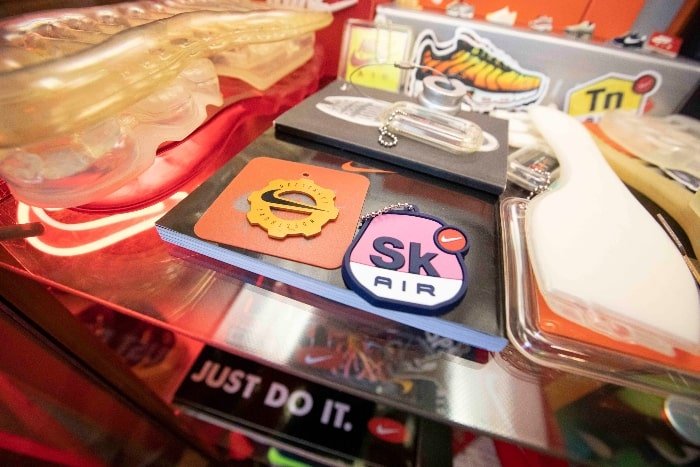 If you could bring back one pair of Air Max (colourway/model etc), which one would it be?
Probably the Air Muscle Max (1996), Air CB4 II (1998) and Air Total Bus Max (1998) difficult to choose one. These are absolute gems. They need to be retroed!
Lastly, what does Air Max mean to you?
I've always been a fan of history, sports and the concept of travelling through time. I think the Air Max line has brought all of those things together for me. It's really amazing to get your hands on a vintage pair or a pair that's just been retroed for the first time, it's like you hopped back in time, the memories all come back to you. It's nostalgia at its finest. It's freedom of self-expression. Just like us, each model and colourway has its own unique individual identity.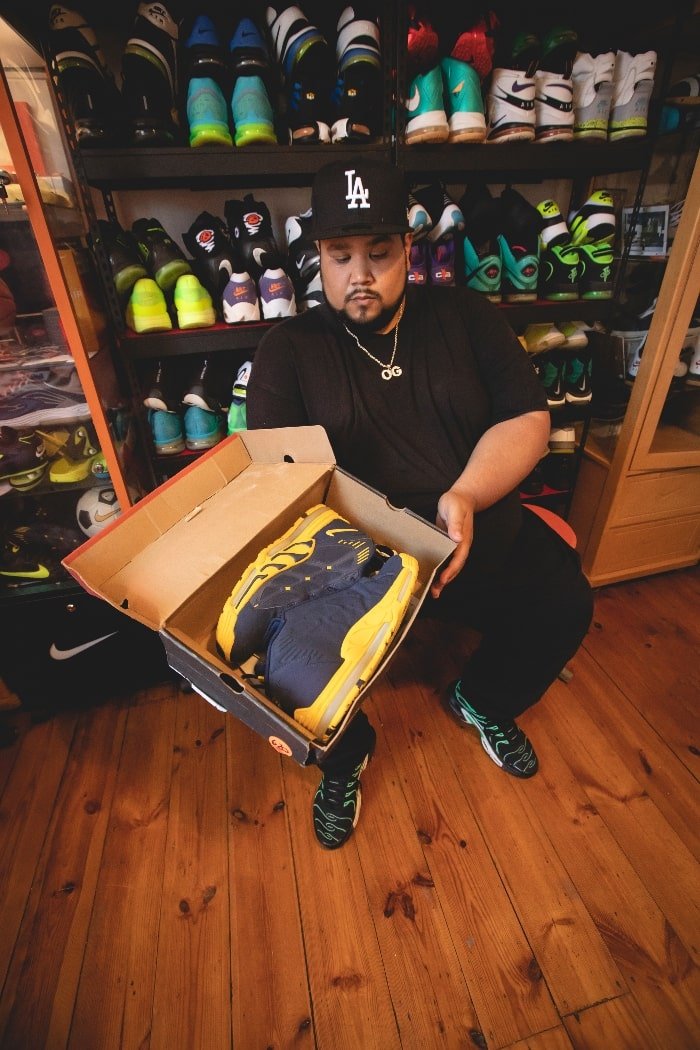 Make sure you follow Justin on Instagram!