Hello KLEKT fam! It's Lisa here, 26, from Como, Italy. I'm a true sneaker fan especially with the Nike models, from Nike Dunks to Jordans, and the Air Maxes that make my heart beat. I think sneakers are a kind of art, each sneaker has its own design and colours, and that's what makes them so attractive. On my social account @lisamartinoni I'm trying to share my passion for sneakers with all of you and I'm sure that we, as a community, can make great things! Let's go KLEKT family!
How did your passion for sneakers start?
My passion for sneakers started in 2017 when Nike and Virgil Abloh announced their collab 'The Ten'. At that time they were an absolute revelation for me, and from there I began to get into the sneaker game. I tried to understand how I could get a pair of them but unfortunately, I took my first L. After that I bought the Air Force 1 from the collab at resell and then day by day I was following all the new releases.
What was the first sneaker that caught your eye and why?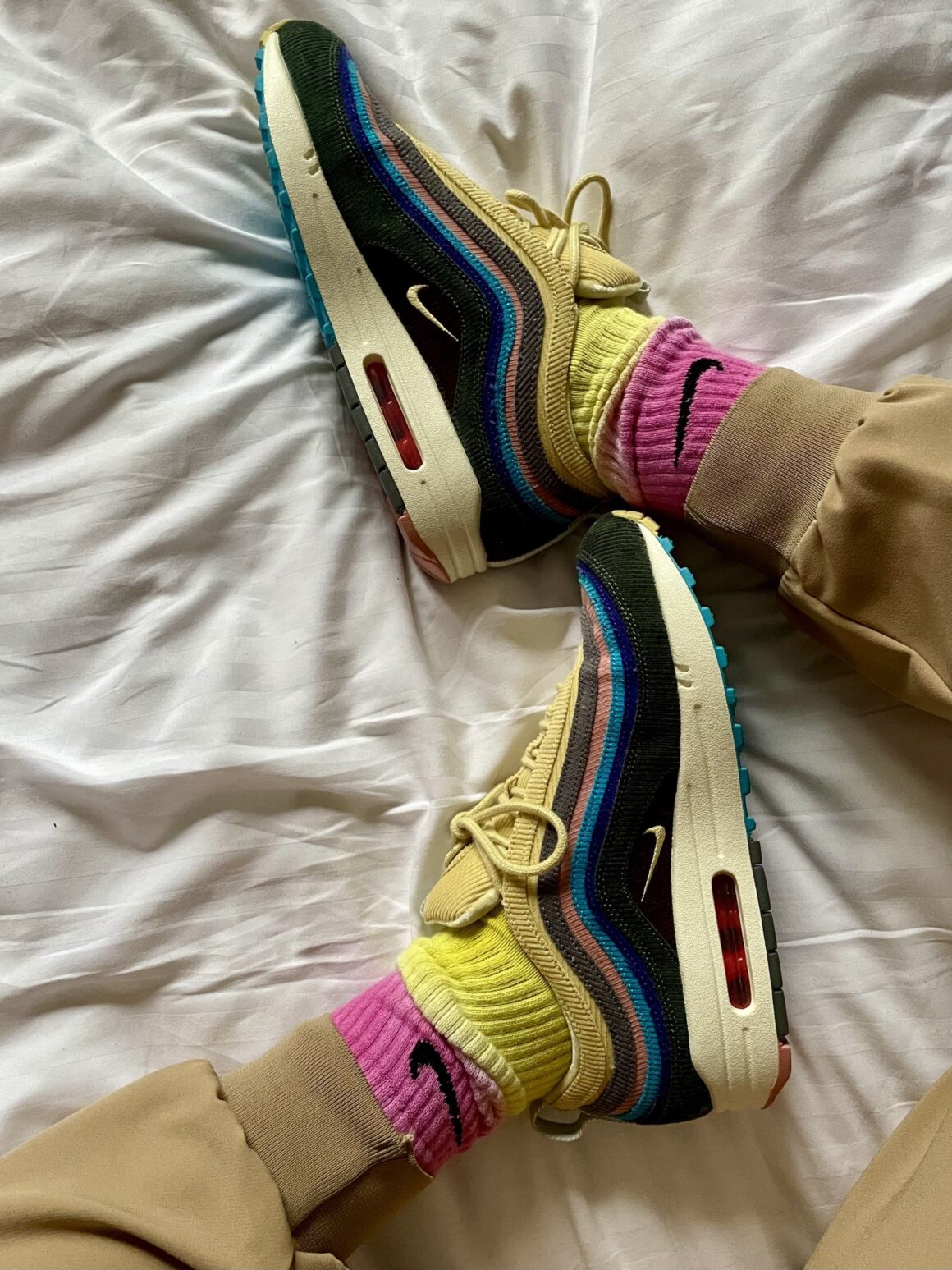 I was very attracted by the Air Max 97/1 x Sean Wotherspoon so I started to join the raffle and that was my first W in the sneaker game. The city where I had to collect them from was 3 hours away from my city. People were telling me that I was crazy if I would drive 6 hours just to get a pair of shoes, but since the beginning, I knew that that shoe was a life-changer for me.
When I put them on my feet for the first time I was very excited, they were a classic Nike but different. All the colours and the details made them one of my favourite shoes ever! And at that moment I realized that I wanted more and more, and now I'm here, part of an amazing community with different stories but the same passion! Thanks Sean Wotherspoon for letting me discover something amazing!