Hi KLEKT fam! My name is Kevin, I am 36 years old and a huge Nike Air Max 1 lover. You can find me on Instagram as @kevinmaecky. I live in Belgium together with my girlfriend and our son. The sneaker community in Belgium is not that big, but thanks to the online world I've connected with people all over the worls. That is what this community is all about… sharing the same love and passion! I am very pleased that I was able to join the KLEKT community some weeks ago.
How did your passion for sneakers start?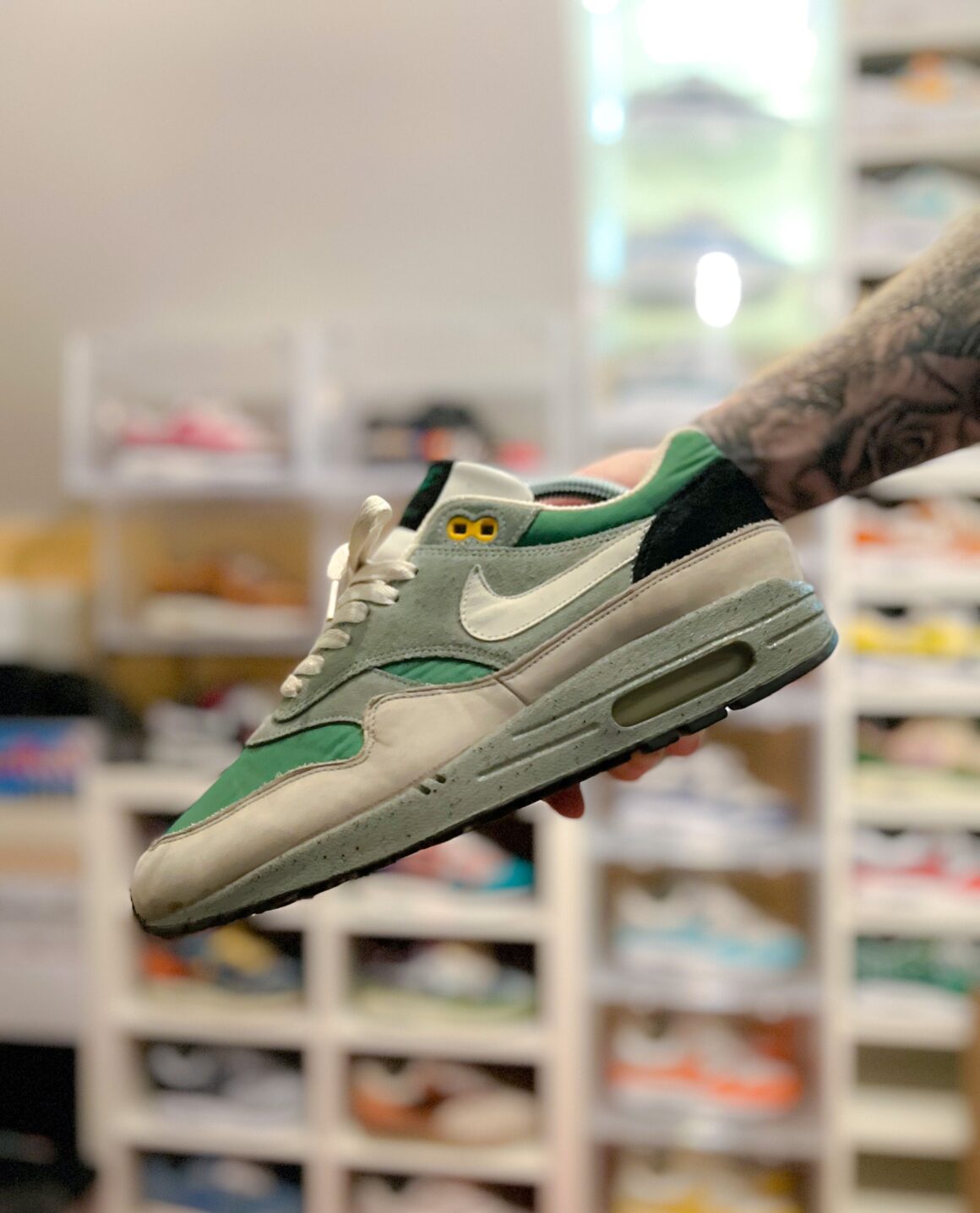 My passion for sneakers already started when I was a young boy. I loved skateboarding and listening to hip-hop and I always had to wear shoes with the most crazy colorways. Later on, my interest focused more and more on that specific silhouette, the Air Max 1. Since the moment that I bought my first pair, the Air Max 1 Skull Pack, my journey in collecting started, and of course, it never stopped! There's nothing more amazing than hunting for that one specific pair…
What was the first sneaker that caught your eye and why?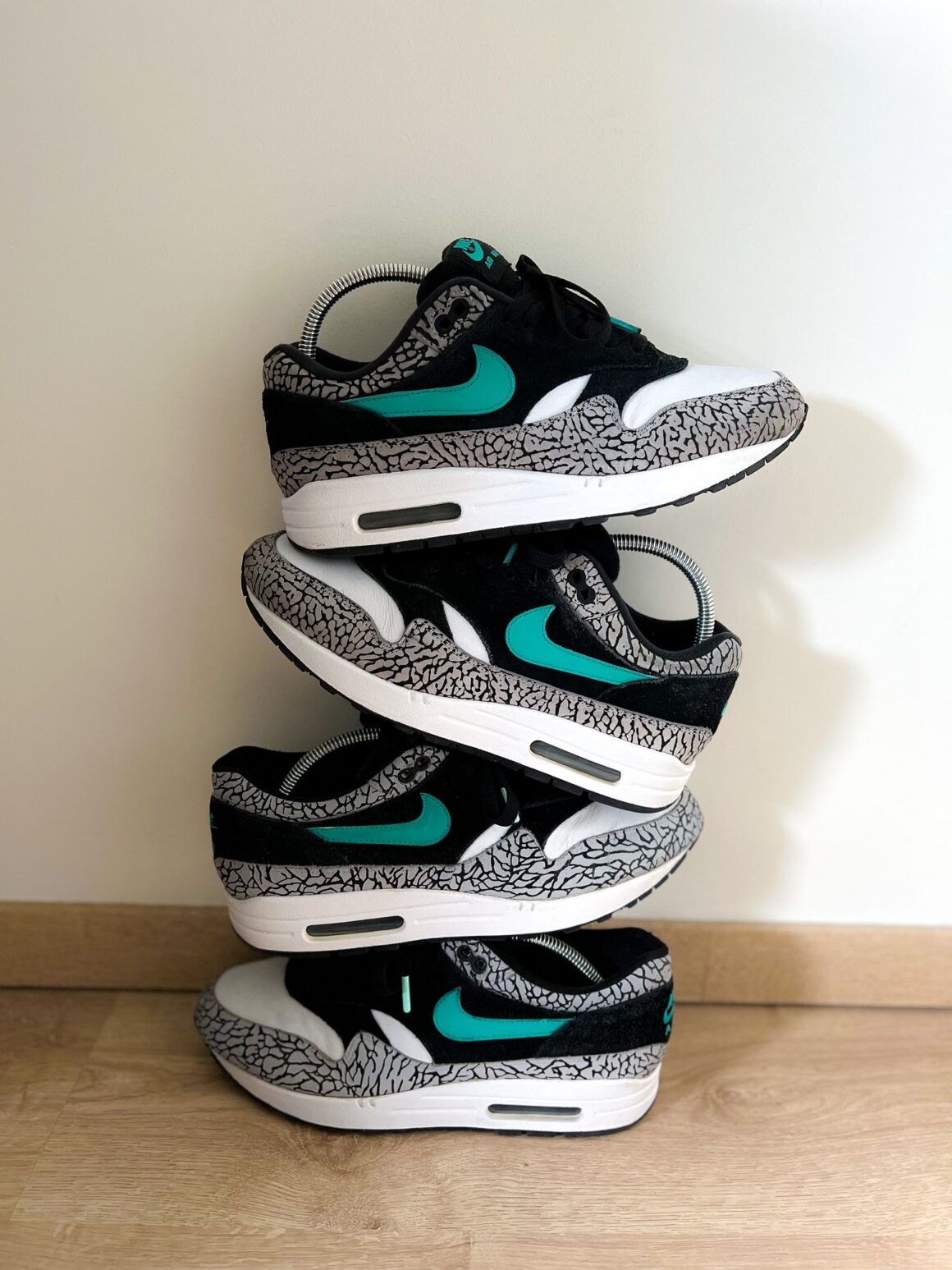 That has to be the Air Max 1 Atmos Elephant! From the moment that I saw this pair, I was in love and I had to own it! The combination of the teal swoosh together with that elephant print just works so well. Now 16 years later, I am proud to own the original pair and the retro that was released in 2017.