Hey guys, Luke and Paul here aka @itsjustcreps. We're both from London, UK. We have both always had a passion for sneakers. The sneaker culture has always fascinated us with its opportunity for self-expression.
During the Covid-19 lockdown, bored, we saw an opportunity to channel our love for sneakers into something productive. That's when we decided to start an Instagram account dedicated to showcasing and discussing sneakers. It became a platform where we could connect with like-minded sneakerheads, share sneaker releases, explore collaborations, and generally share our passion with others.
Through our Instagram account, we love adding to the sneaker community and engaging with fellow enthusiasts. It has been an exciting journey, and we look forward to expanding our reach, connecting with more individuals, and continuing to grow alongside the ever-evolving sneaker community. We even like to think we're turning our partners into sneakerheads!
How did your passion for sneakers start?
Luke: I have always had a passion for sneakers but this has grown especially strong in the last few years, thanks to silhouettes from brands like Yeezy and Off-White. The unique design, the combination of style and comfort, and the exclusivity surrounding Yeezy sneakers for example really fuelled my interest. I found myself immersed in the sneaker community, learning about different releases and collaborations.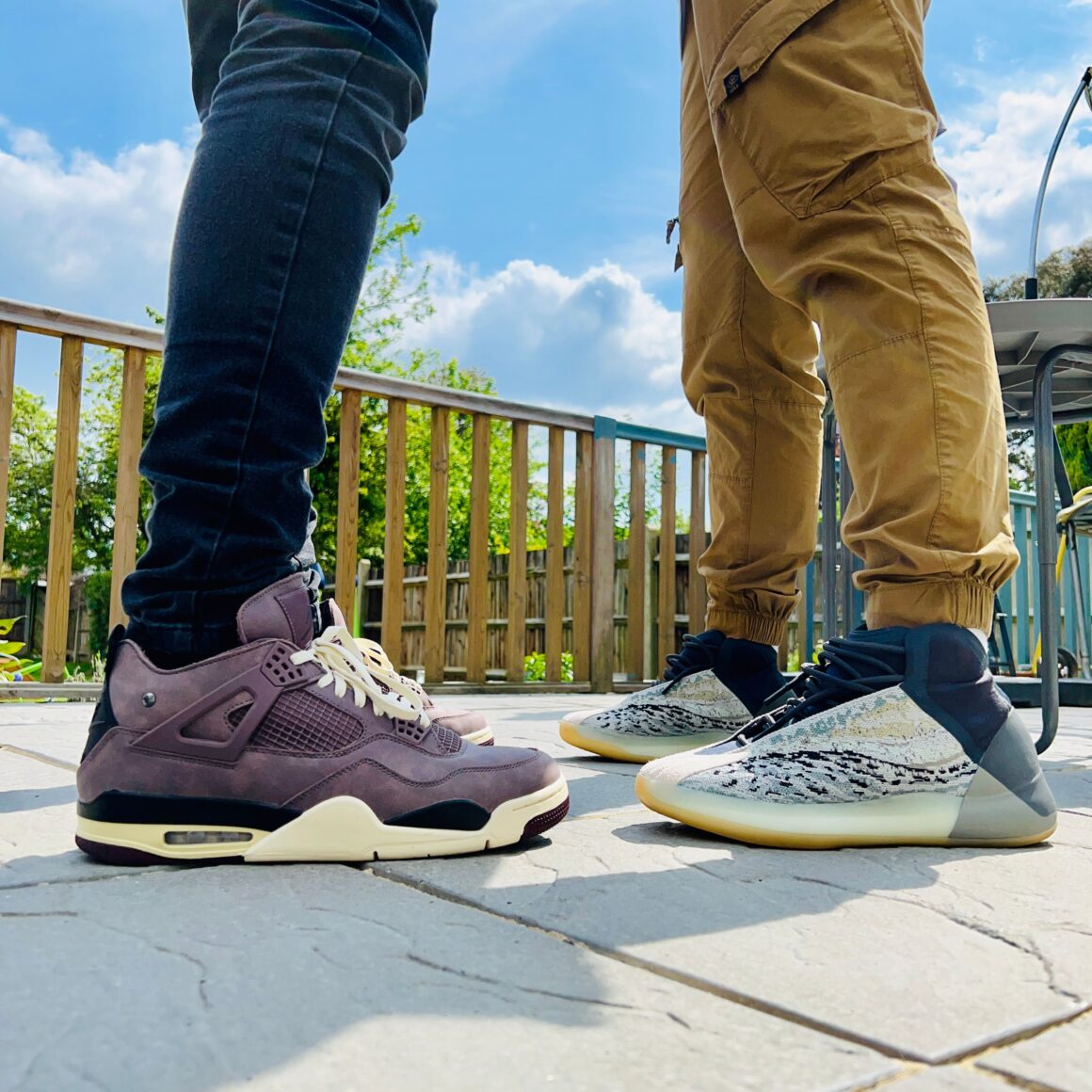 What was the first sneaker that caught your eye and why?
Luke: The Nike Air Max 97 is a timeless sneaker which I first remember capturing my attention with its standout design and iconic air bubble. Before I was ever a sneakerhead I wanted multiple pairs of the 97. I distinctly remember an all-red pair with a white outsole that I managed to cop later in life. The shoe's distinct silhouette and wide range of colourways really captured my attention as a young enthusiast.