Hey what's up guys, my name is Ryan, (go by @ryxn_dh on social media) I'm 26 years old and a full-time engineer from the UK with a real passion for photography and sneakers!
I've always seen sneakers as a real statement of identity. They give an insight to the person at just a first glance, whether that be the style they have chosen or whether they like crazy colours etc.
It all kicked off for me in school. I've had a few pairs of Chucks and adidas adi-rise pairs but when I got my first pair of Air Max 90s. That's when trainers became more than just something on my feet, and more of a part of my identity. Now fast-forwarding to the present day, I'm going to list for you my personal top 5 sneakers.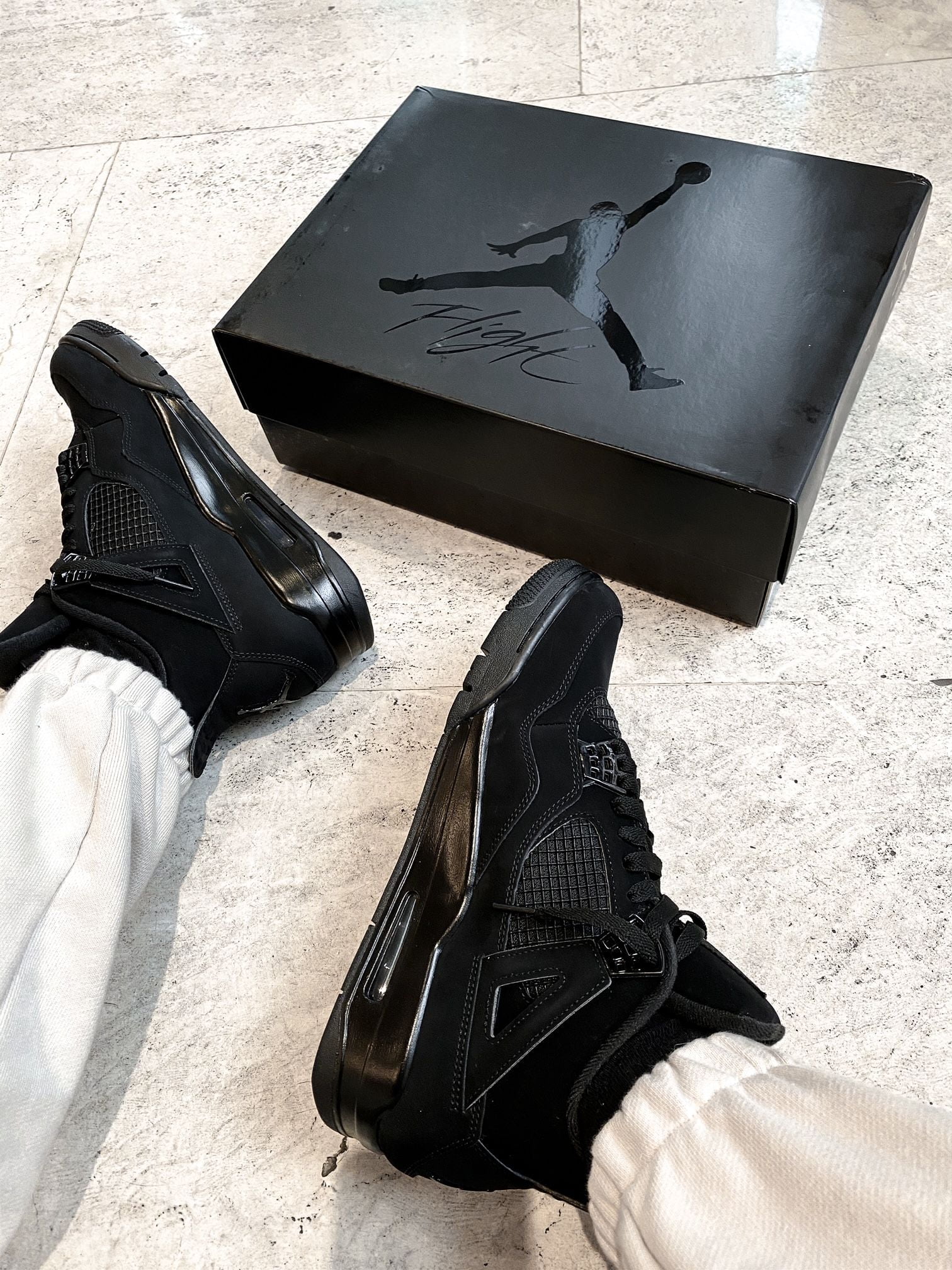 I'm telling you now, I have not found a more cosy or better-fitting pair of trainers. I'm a lover of the Jordan 4 model in general, but this particular pair still to this day just fits better than any other pair for me. I waited so long for the retro of this shoe and queued up for hours outside END in Glasgow to bag myself this pair. They barely come off my feet!
This pair is an amazing build. The sheer quality and craftsmanship that goes into some of the New Balance models really does justify the prices. It's not about hype with a pair like this, the tones are just perfect, from the mesh to the shaggy suede sections these so many details but most of all. The sheer comfort of wearing a pair of these and being able to walk around all day long and your feet not hurt is why this pair is right up there!
You already know by this point I'm a sucker for a Jordan 4 AND neutral tones, so when you put them together in one shoe, it's like a dream come true! Now these were pretty hard to get hold of, being technically a woman's shoe which does actually affect the shape of the shoe as well. But with some help, I managed to get my size and I've been In love with them ever since! With it all being one block colour, the real effort on this pair is with the range of different textures and materials used for this pair. It really has been completely deconstructed and put back together in a whole new way.
I will stand by the claim that the classic Nike Air Force 1 will forever be royalty in sneaker history. And this pair has taken that iconic model and re-engineered it. The lunar force sole has so much more cushioning than the regular Air Force, making it a great pair in terms of looks and comfort too. The moulded-over heel not only looks cool but also enhances the support of the heel structure, and lastly the working zip is perfect for quick and easy use just slip your foot in, zip up and away you go!
Couldn't have a top 5 without this pair, could I? This would be one of the few pairs that the further into the future we go, the more they solidify their place as grails. This for me is the pinnacle of the joint efforts of Nike and the late Virgil Abloh. Virgil, may he rest in peace, took what we thought was everything sneakers and fashion could be and blew it apart. He completely reimagined the possibilities of what you could do with sneakers and took the scene to a whole new place and opened up so many paths that would be the inspiration for many sneakers you see today.
To take maybe the most iconic sneaker there is, the Jordan 1 Chicago, and manage to keep its core appearance yet change everything about the sneaker was incredible and executed perfectly. For what Virgil did for sneakers and fashion as a whole, all while fighting the hardest battle of them all in private. I will hold on to this pair forever as a reminder that there is no box anyone can put you in to define you. You can take any situation (or sneaker) and you make it your own.