We're back with another interview, this time talking to two of Germany's best sneaker and streetwear YouTube channels: HypeKicks. Though relatively new to the world of sneakers, Alex and Tu have been able to garner a dedicated following in a short period of time. Covering everything from the latest drops to Supreme hauls, HypeKicks ensures that its content remains fresh and engaging with to its fans inside central Europe.
As we sit down for a brief chat with HypeKicks, they give us an insight into how this year has been for them and their soon to be fashion brand, Trendt Vision. We discuss their favourite pickups, how they manage to control themselves when buying hype sneakers and just about everything in between. Check out the latest instalment of 5Qs and 5Qs with KLEKT below and let us know who you'd like us to talk to next.
Hi guys, great to have you here. Please can you introduce yourselves?
Hey, we are Alex and Tu, but most of you will know as us HypeKicks! We are two 20-year-old guys from Hamburg who happened to fall in love with sneakers and clothes around five years ago. We started to post videos and pictures on social media and then eventually we started our own YouTube channel. We've been creating content about sneakers and streetwear even since!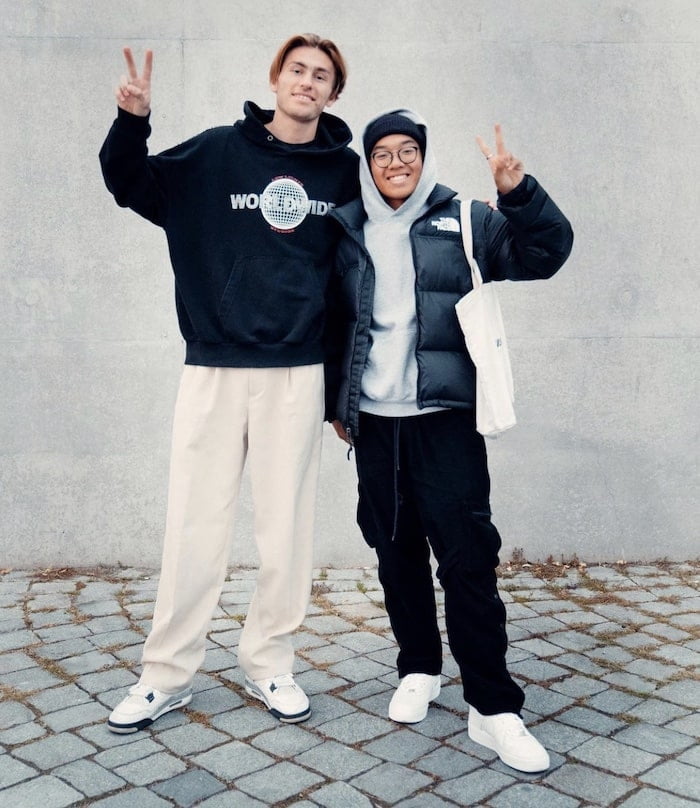 How did your passion for sneakers start?
Tu: Like many others, my fascination for sneakers began with Yeezys. The first ever Sneaker release I participated in was for the adidas Yeezy Boost 350 "Pirate Black" back in 2015. I actually attended the campout in order to purchase a pair. It was a unique experience and I will never forget it.
Alex: I fell in love with sneakers right after Tu bought his first Yeezy's! I was so fascinated about the fact that these sneakers doubled or even tripled in value after the release. A few months later I managed to buy the adidas Yeezy 350 "Pirate Black 2.0" online. I've still got them in my collection because they were the shoe that started it all for me.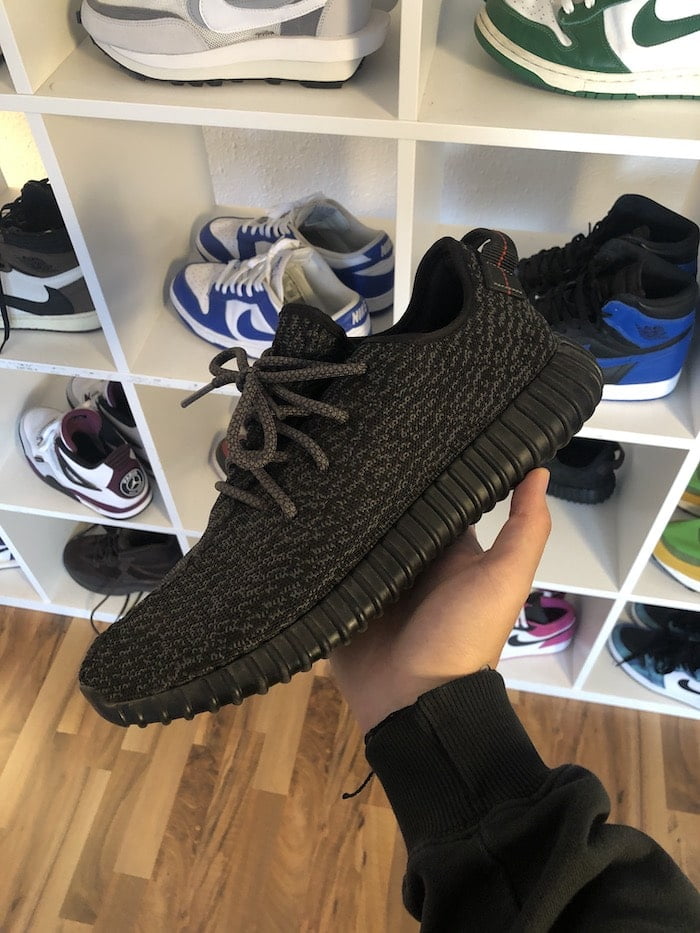 What are your Top 3 releases of 2020?
Alex: The best release of 2020 for me is the Off-White x Air Jordan 4 "Sail". It's not just about the hype for me, it's the design as well. I love the look of the soft beige colour, the Nike Air on the heel and the overall execution of the shoe.
The next one is the Ben & Jerry's x Nike SB Dunk Low "Chunky Dunky". It's not a shoe that I would wear but, in my opinion, it is a great example of how powerful a good collaboration can be. Besides the shoe itself, the release was really fun. Skateshops really came up with some cool ideas on how to drop the shoe and that was great.
Last but not least is the Aimé Leon Dore x New Balance 550. I like this one because it's a very good looking shoe with great quality and…it's a New Balance. Finally a good release besides Jordan 1's and Nike Dunks!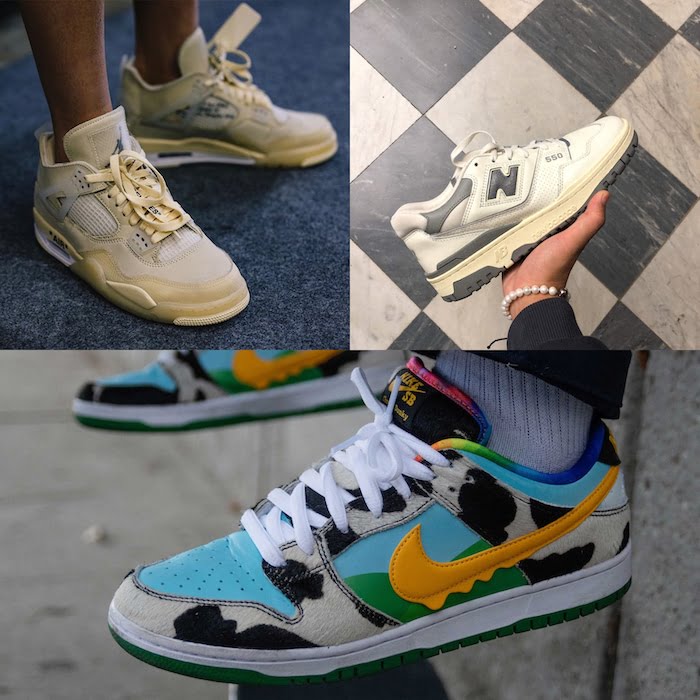 Tu: I that that most of us will agree that the Air Dior Collaboration had the biggest influence on the sneaker industry in 2020. As stars like Kylie Jenner continue to wear the Dior's, the shoe is getting more and more popular outside of sneaker culture.
Another sneaker that I've been keen to buy is the sacai x Nike Vaporwaffle. Chitose Abe has shown her affinity towards garments multiples times throughout the years and this collaboration with Nike allows many fans to be part of her vision without spending thousands of dollars on the sacai clothing line.
The last one is the JJJJound x New Balance 992. After several Jordan and Dunk releases, I got a little bored if I am honest. I just wanted to try something new and somehow stumbled upon this amazing collaboration. The shoe itself is super comfortable and looks great on feet. I would definitely recommend having a look.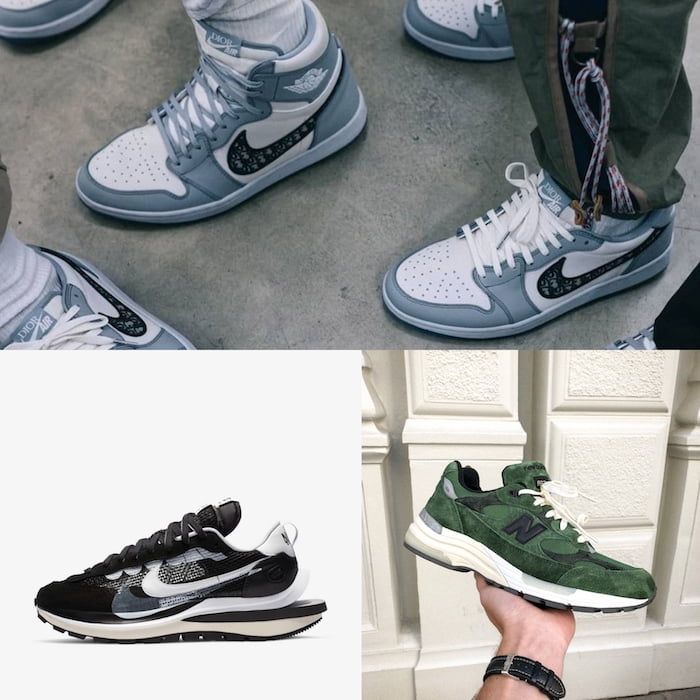 Do you cap prices when chasing after shoes?
Alex: Yes, otherwise I would be broke! The most I've spent on a sneaker was around €750. It was actually for the Off-White x Air Jordan 4 "Sail". Quite a good price right? Annoyingly, the seller shipped them in the wrong size and I had to send them back.
Tu: Yes, I definitely keep an eye on my bank account when it comes to sneakers. I don't like to spend huge amounts of money on something that is not essential in life. Of course, every now and then even I have to break the bank and spend a lot on shoes. The most expensive shoe I have purchased was the Travis Scott x Air Jordan 1 and I paid around €600.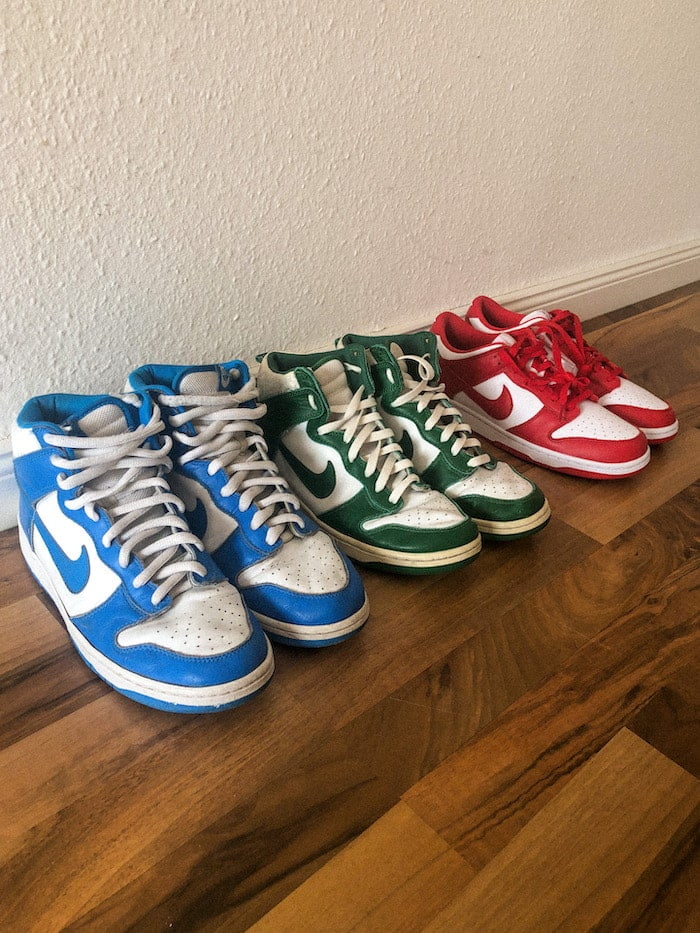 You are just about to release a clothing line, is that correct?
Yes! This is a really exciting chapter for both of us. We have been working on Trendt Vision for almost a year now and are very pleased to be releasing the first collection. The idea behind this project is quite simple: both of us were fortunate enough to travel around the world at a relatively young age. With Trendt Vision we want to put all our memories, impressions and emotions into each collection to show what the world has to offer.
We put all of these experiences and memories into the clothing, for example, we are working with different fabrics and cutting and sewing techniques that we have seen in the countries that we've visited. To ensure the perfect comfort for our customers, we worked with many different fabrics and had several designs. After several months of trial and error, we finally managed to create a product that meets our own high standards.
The release date will be announced on our Instagram account @trendtvision so keep an eye on it and give us a follow!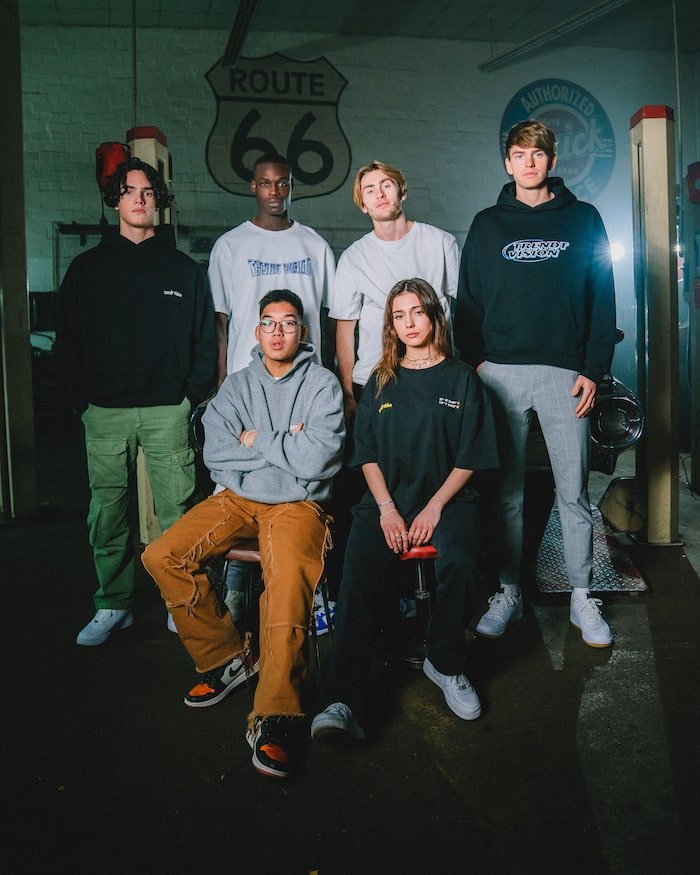 You can keep up to date with all of HypeKicks content by checking our their channels: YouTube, Instagram, Trendt Vision.