In the latest instalment of 5Qs and 5As, we're talking to one of the Netherlands most well-respected sneakerheads @tommy_triggah. In the sneaker world, there are some OG collectors that simply command respect throughout the community. Tommy's passion for footwear has been going since the late 1990s, allowing him to accumulate some pairs that even the most season of sneaker collectors would be insanely jealous of.
As a self-confessed sneakerhead, Tommy's work with Sneakerjagers has allowed him to become a key figure in the central European sneaker scene. Today we'll be learning more about Tommy, how it all started for him and what his favourite sneakers are right now. Make sure you follow @tommy_triggah on Instagram to check out some of the rare heat he owns as well as his dedicated sneaker content. Without further delay, let's learn more about Tommy!
Hey, it's great to have you here. Can you please introduce yourself?
Thanks for having me. My name is Tom Römer a.k.a Tommy Triggah. I am 43 years old, and a father of one which is soon to be two with my wife currently pregnant! I come from a small town in the East of the Netherlands near Arnhem. Also, I am the Brand Director of Sneakerjagers, a sneaker platform for the Netherlands and Germany.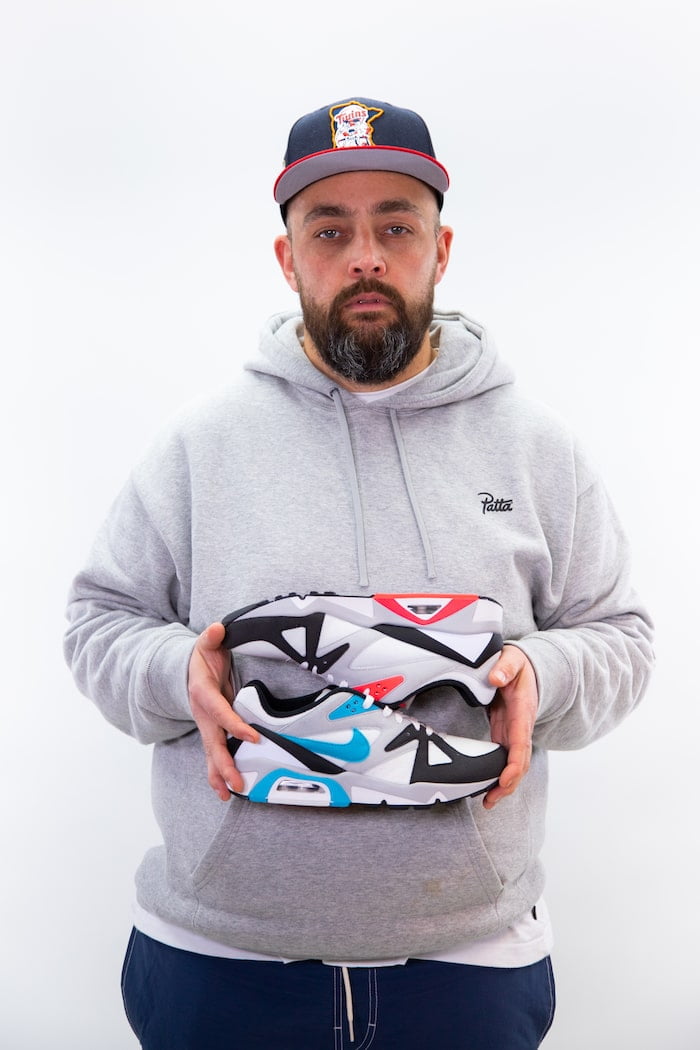 How did your passion for sneakers start?
It all started in my teen years back in the late '80s and '90s. My passion for sportswear and sneakers went hand in hand with my love of hip-hop. I loved (and still do love!) the vibrant colours used in sportswear and sneakers in the '90s, with shoes like the Air Huarache and Nike Challenge Court line. The big team logos of the famous US NBA, MLB etc. teams of that era were great, as well as brands like Tommy Hilfiger and Polo Ralph Lauren. For me, the old "mom and pop" sportswear stores were a real piece of heaven. What struck me about that era was that a fresh pair of kicks or dope outfit was something I tried to achieve daily.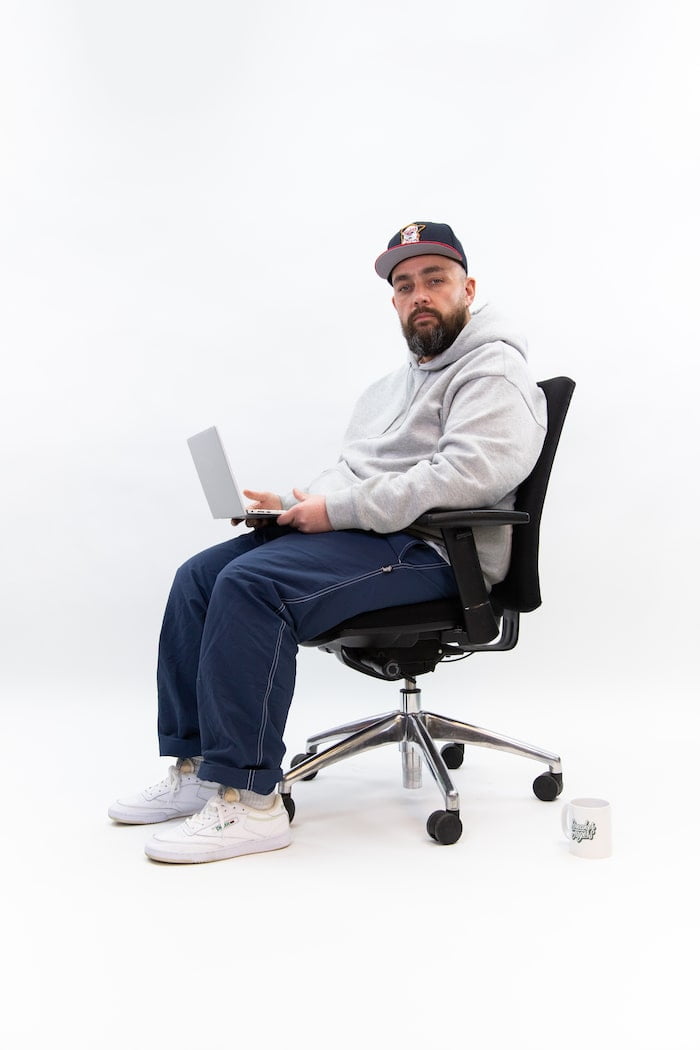 For a lot of people you are the face of Sneakerjagers. For those who don't know; what is Sneakerjagers?
I am the Brand Director of the Sneakerjagers platform: a platform for sneakers in the Netherland and Germany. We keep our readers updated with everything that's happening in the world of sneakers, whether it's new releases, leaks, backstories or interviews. We also produce several sneaker-related podcasts and a sneaker release show called De Grote Tim & Tom Sneaker Show, with my co-host Tim Beumer. At Sneakerjagers we also have a daily updated release calendar and Sneakerjagers app where you can find pretty much everything we do! My role is to ensure that all of these activities are running smoothly as well as supporting the team of about 20 people.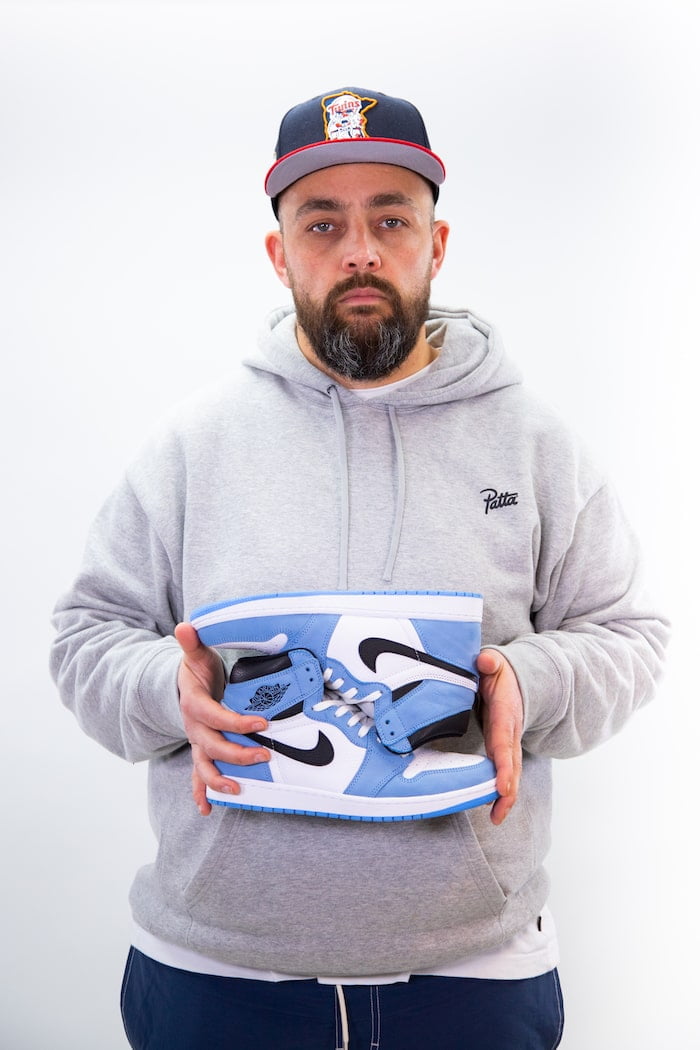 What's on your feet right now?
I'm currently wearing the Reebok Club C x Patta.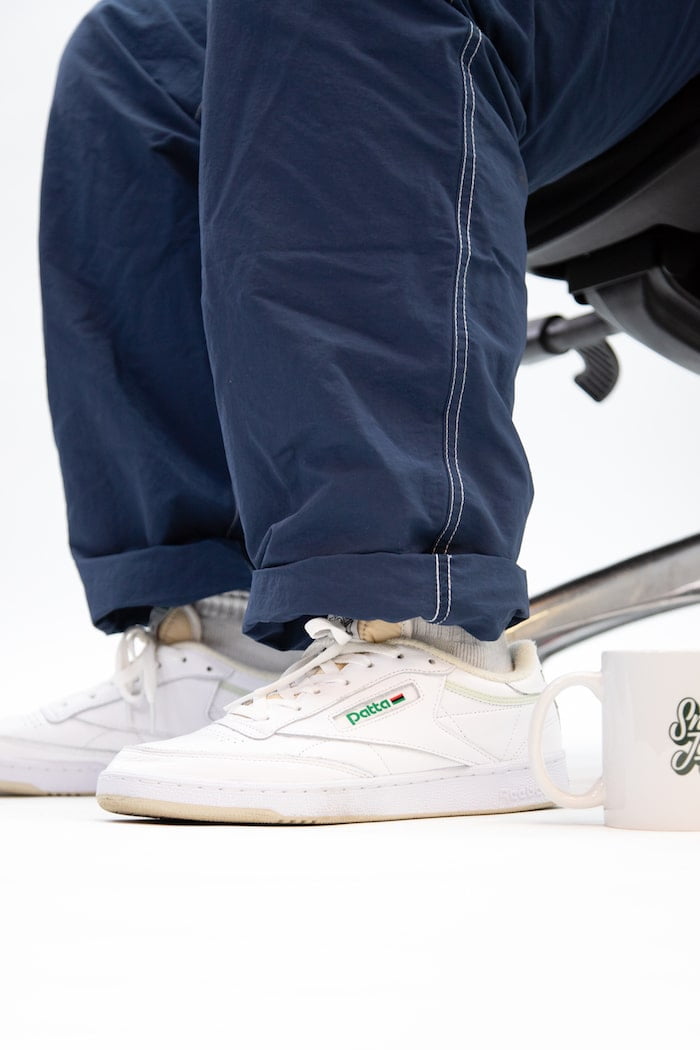 Can you give us the top five sneakers in your collection?
Picking a top five is too hard! Here are my current top five favourite pairs though. In no particular order: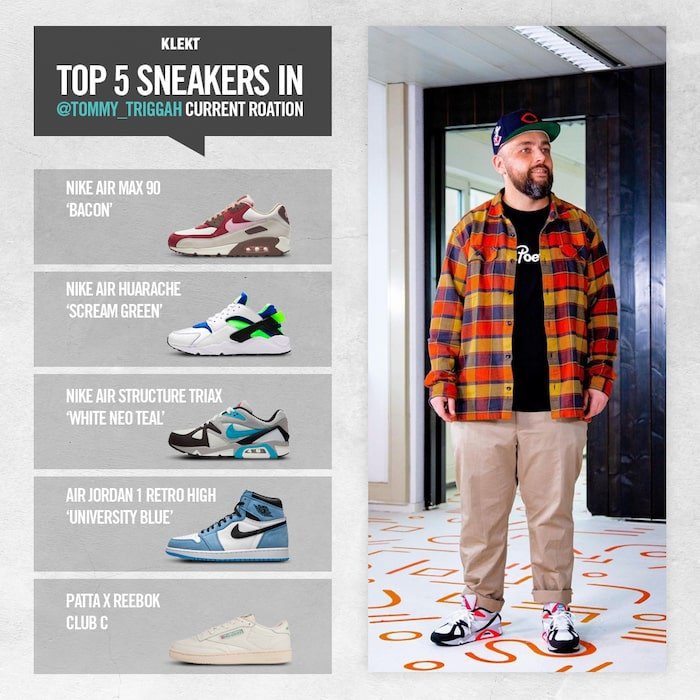 Make sure you follow Tommy on Instagram and subscribe to the Sneakerjagers YouTube channel!