For our latest interview series, we're reaching out to the Team KLEKT family to give you a closer look at some of our members. Today, we're having a brief chat with none other than Irene Corridori; an Italian sneakerhead whose passion for hype kicks has grown exponentially in the last few years. As an influencer in the Italian scene, Irene can often be spotted in the latest kicks and collabs, covering everything from Off-White™ to Travis Scott. Check out the full interview below and let us know which pair of Irene's is your favourite.
Hi Irene, great to have you here. Can you please introduce yourself?
Hi Team! Thanks for inviting me, it's a pleasure to be here. My name is Irene Corridori, I'm 24 and I come from Rome but I have been living in Milan for a couple of years now. As you can see from my Instagram account, two of my greatest passions are sneakers and fashion. I really like to share my fit pics and my latest cops. As a very easy going person, I like to give advice or tips about what to wear or where is best to buy clothes and sneakers.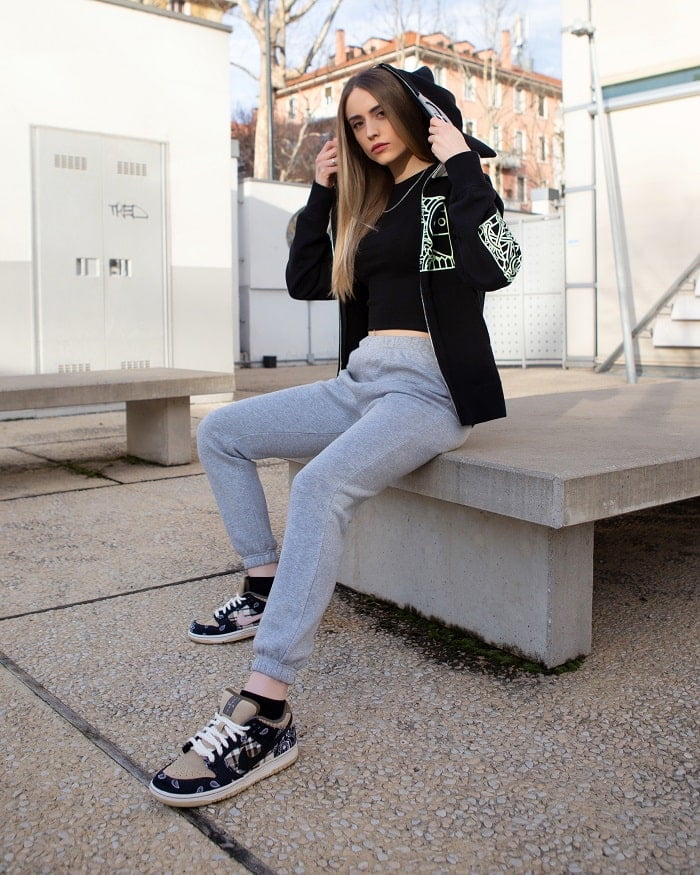 What's on your feet right now?
Actually, on my feet right now is the Air Jordan 1 Retro High Twist. This is one of my favourite sneakers because of the colourway. It's super easy to match and the synthetic hair instead of the usual smooth leather is a nice touch.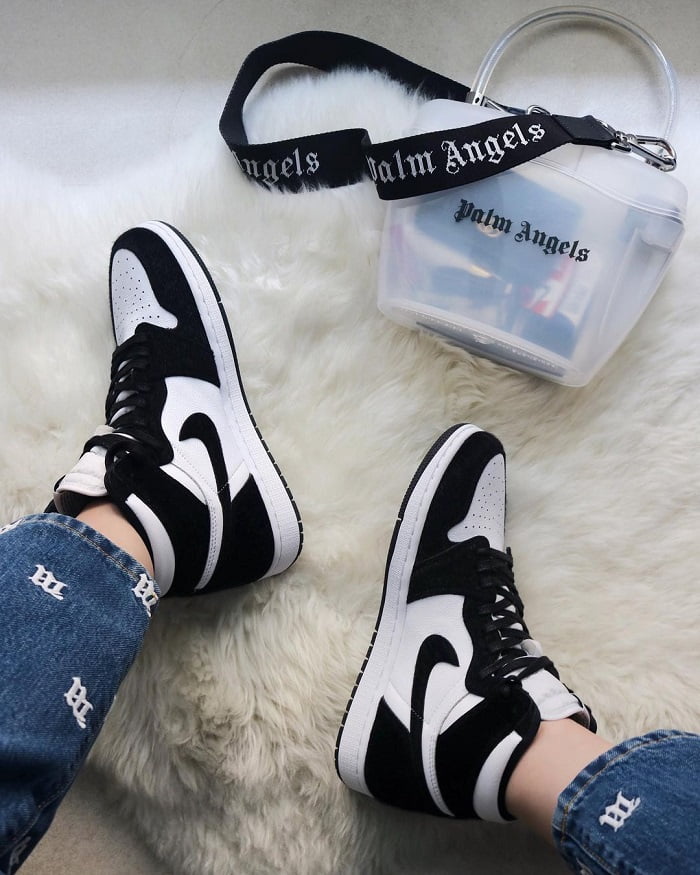 What are your top three releases of 2020?
Although 2020 has been the year of the Nike Dunk, I've liked a lot of Air Jordan 4s that have come out this year as well so it's a hard question! In first, place it's got to be the Off-White™ x Air Jordan 4 "Sail" – I really loved the colourway and the simplicity of the details. Second place, I would choose the Ben & Jerry's x Nike SB Dunk Low "Chunky Dunky". Such a sick collaboration! In third place, it would have to be the Travis Scott x Nike SB Dunk Low "JackBoys". Besides his Batman costume, is there anything we don't like about Travis?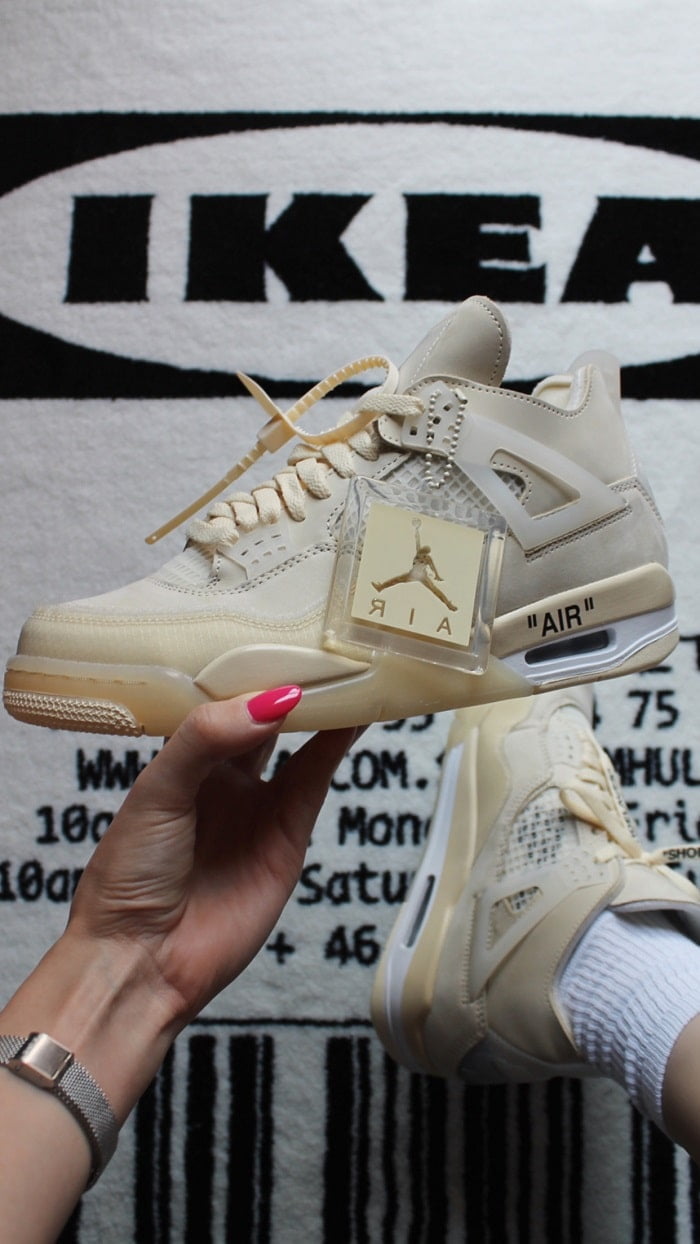 Do you have any Grails that you're still trying to cop?
Of course! I think every sneakerhead has one or more sneakers that they consider a grail. Mine is the Off-White™ x Air Jordan 1 High "Chicago" and the atmos x Nike Air Max 1 "Animal Pack".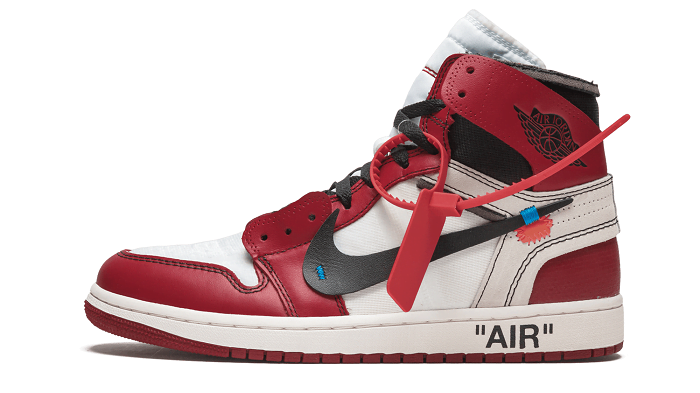 From a female sneakerhead point of view, how would you describe the Italian sneaker scene?
I think that the sneaker scene in Italy has grown a lot in the last few years. It started out as a small niche group and has since gotten bigger and bigger. I know a lot of women who really fell in love with sneakers and now our community is much stronger. I hope that this isn't gonna change!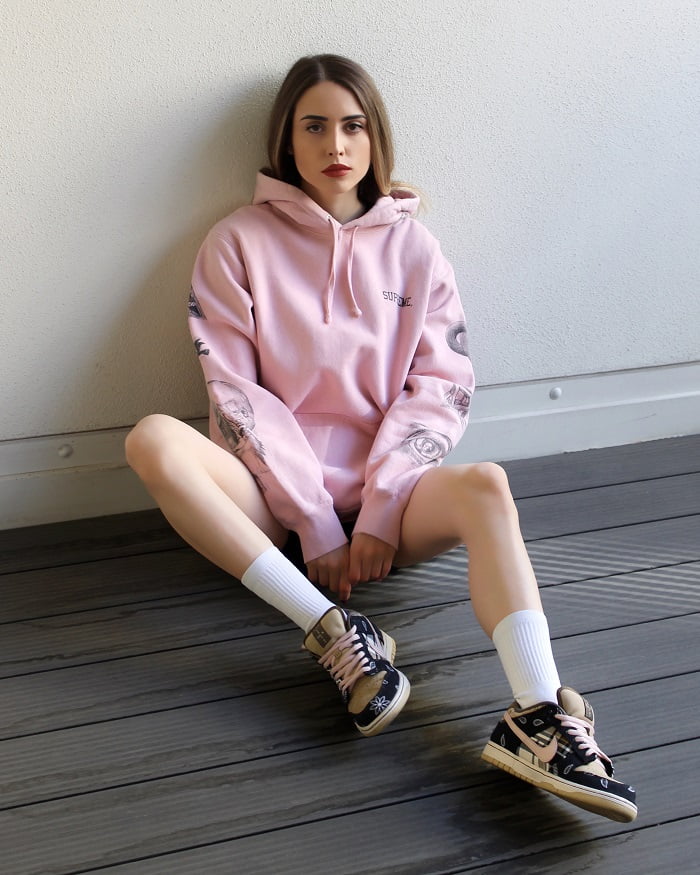 You can follow Irene on her social channels using the links below: Instagram: @irenecorridori, TikTok: @irenecorridori, Twitter: @IreneCorridori
Image Source: Irene Corridori