Samantha Baker is a key player behind the scenes for Jordan Brand. In her almost 10 years with the brand, Samantha has worked tirelessly to create some of the most memorable communication campaigns in the brand's history. From Off-White™ x Nike to Air Dior, Samantha has played an integral role for Jordan Brand in shaping the story of these historic sneaker releases.
Interestingly, Samantha Baker is one figure that very few people in the community really know about. As Global Communications for Jordan Brand, she helps to shape the sneaker world as we know it, working closely with designers, creatives and brands to help push the message behind each Jordan Brand story. More importantly, it is Samantha's role to make sure the legacy of Jordan Brand is upheld in everything that goes out for the brand.
For the fifth instalment of our Women in Sneakers series, we'll be taking a closer look at Samantha Baker's story with Jordan Brand. From intern to manager, Samantha's career is one that we can all be jealous of.
Early Career
Before starting her career with Nike, Samantha Baker first attended The University of Georgia, earning herself a Bachelor of Business Administration and Marketing as well as a Bachelor of Arts in Advertising. In the summer of 2012, Samantha joined Jordan Brand as a Global Marketing Intern. Although her time with Jordan Brand was only three months, it allowed her to get an idea of where she wanted to continue her career.
Joining Jordan Brand
Following a few other roles in the world of sports PR, Samantha would eventually return to Jordan Brand. In 2013, she accepted her initial role as a Global Communications Specialist and went on to work on worldwide releases such as the fragment design x Air Jordan 1, Neymar x Air Jordan 5 and more. More importantly, it was the first step into working on a number of exciting projects with Jordan Brand.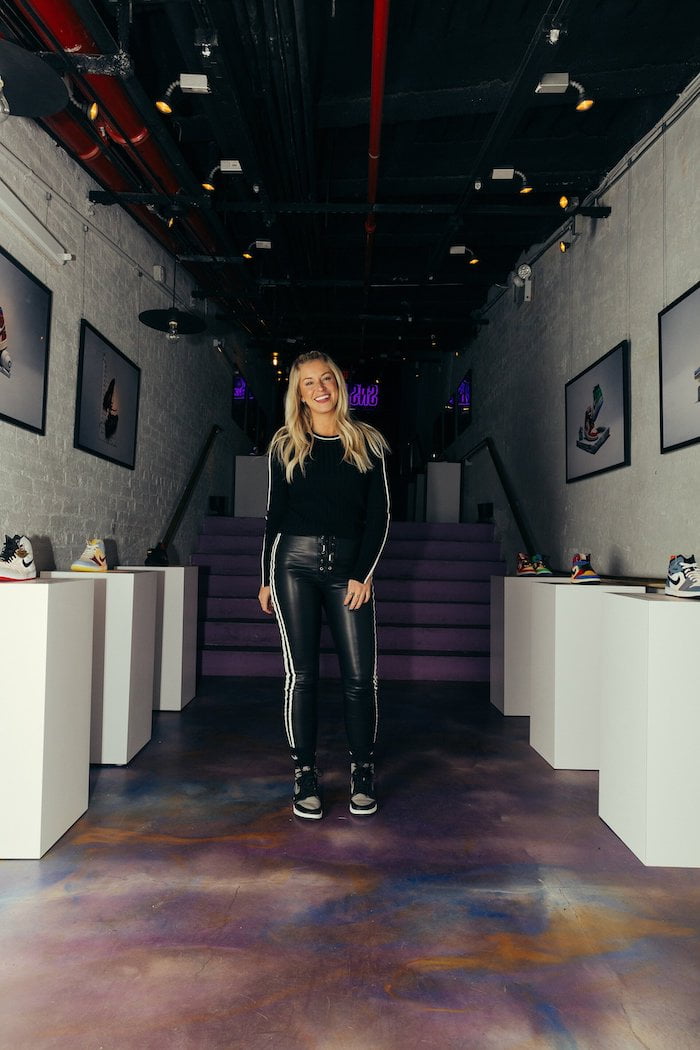 In 2017, Samantha eventually progressed to a Global Communications Manager for Jordan Brand. That very same year, the Off-White™ x Nike collaboration was announced, a historic moment for both brands. From here, Samantha played an important role in crafting the story behind the partnership. Over the last few years, Samantha has also worked on the Air Dior campaign, a historic collaboration for both Jordan Brand and Dior.
Empowering Women
Samantha Baker plays a pivotal part in Jordan Brand's messaging, being a guardian of how the brand's partnerships and collaborations are unveiled. Her understanding of the sneaker industry, as well as being a self-certified sneakerhead herself, allows her work to resonate with the wider community.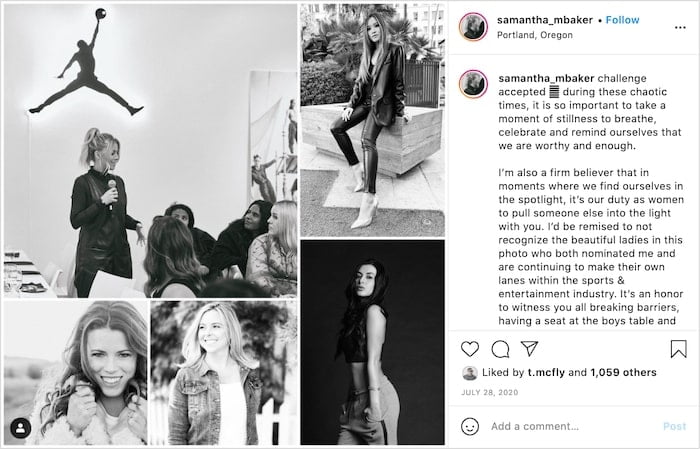 Furthermore, Samantha's role ensures that the story behind every collab, colourway and creative partnership is explained. Her work at Jordan Brand is something that is simply undeniable, making her a key figure behind the scenes, pushing the brand to strive for more. Samantha is one person you may overlook, but her importance for Jordan Brand is second to none.