Georgina James is probably the biggest name in sneakers that you've probably never heard of. For well over a decade, Georgina has played an integral role behind the scenes at Nike in various departments. Most recently, she was appointed as Vice President Creative Director of Men's Footwear for the Swoosh. Interestingly, most sneakerheads most likely have no idea that one of the main designers of their sneakers is also a woman.
What is interesting about Georgina James is her tenacity to create aesthetically pleasing products that also fit a function. Her work with Nike has allowed her to become one of the most well-respected designers in the company's history. For the most part, Georgina is away from the spotlight, letting her product knowledge and design do the talking. However, that's all about to change.
For the fifth instalment in our Women in Sneakers feature series, we'll be talking about Georgina James. From humble beginnings in the UK to becoming a pillar in Nike's design team, Georgina has one of the most interesting career paths that we've seen. Without further delay, let's take a closer look at this woman in sneakers.
Origins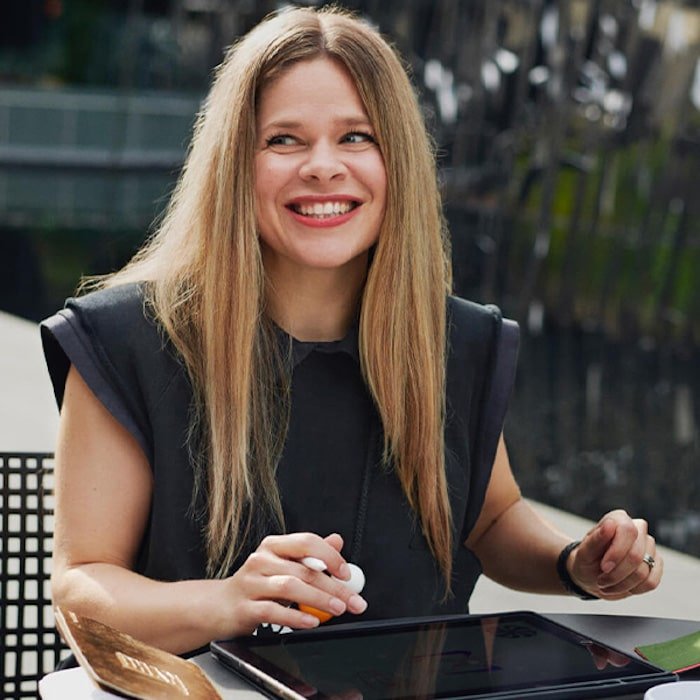 Born and raised in the UK, Georgina was always interested in the world of fashion. At age 11, Georgina was given a book on fashion design. "You had a template and you had to draw over these women figures" she explained to Fashionista. "I remember designing a pair of black-and-gold flat pumps" she added, her first foray into the world of footwear design. Soon after, she got her first pair of proper sneakers.
The budding designer didn't take long to immerse herself in the world of footwear, saving up to buy her very first pair of Nikes – an Air Max BW "Vast Grey". In her own words "I remember putting them on and feeling like I was amazing and could accomplish anything." It seems almost fate that she would later go on to work for Nike, creating some of the most innovative products.
Way before joining Nike, however, she enrolled at Cordwainers College of Art and Design. As one of the London College of Fashion's most respectable departments, Cordwainers is heavily focused on the art of shoe manufacturing, something that Georgina would need when she would join iconic British brand Kangol in 2001. From Kangol, Georgina went on to join Lacoste as a footwear designer where she stayed for five years until 2007.
The Swoosh Era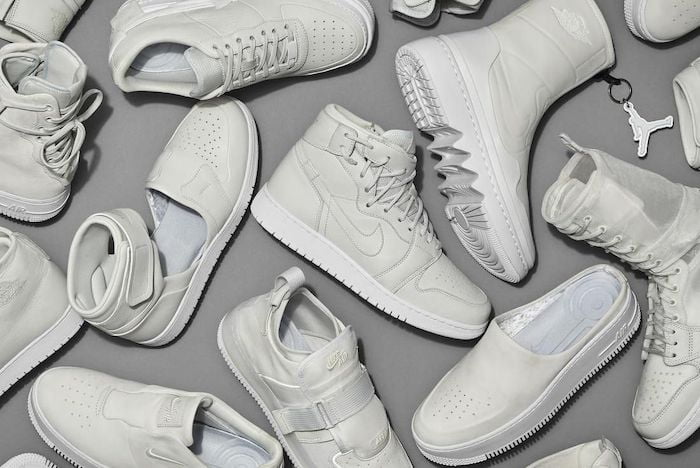 A fortuitous trip to Nike's headquarters in Beaverton, Oregon, allowed Georgina James to get a look at a world she'd always been intrigued by. "[I] saw how amazing it was and what the opportunity could be there and that was it," she told Fashionista. "I was like 'Okay, I'm moving to the states, I need to go to the states.'" In 2007, her goal of working for Nike would eventually come true.
After joining Nike, Georgina was allowed to fully start expressing herself through products. She joined a team that focused on design for Europe during her first years with Nike. Soon after, Georgina began working with a team that focused on Nike's classic silhouettes. I worked on an area that was all about the icons in the company, so looking at like our biggest Air Max shoes, our biggest Air Force Ones, models like the Dunk, and redesigning those for sportswear" she explained in an interview.
From there, Georgina diversified her career and started working in performance design before moving onto women's training, one of her most passionate projects at Nike.
Finding a Voice for Women in Sneakers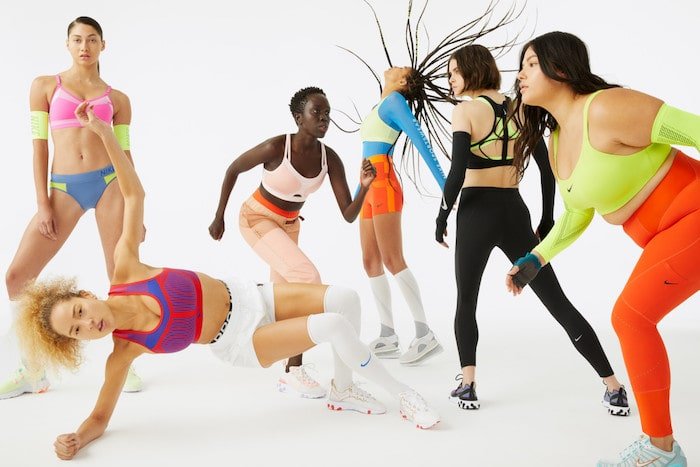 For Georgina James, designing products for women was something that she lived and breathed. Georgina also invented new Nike products like the Studio Wrap, a design that was inspired directly from her time in women's training. "That inspired me to innovate for women and think about products differently and how you bring performance and style together for all the different sports and all of the different kinds of styles that she wants in lifestyle."
In a relatively short space of time, Georgina transitioned from working on products for women to overseeing all of women's footwear. "I have an enormous team of passionate women and men that obsess with product day in, day out" she told Fashionista. Working directly with women's products meant that Georgina really delved deeper into the world of women's sneakers, noticing how the culture as a whole is changing for the better.
"It's a really exciting time to be working on women's product" she explained to Fashionista. "women and [are] starting to find their voice in streetwear and bringing femininity to streetwear, and really affecting how trends are changing and leading in that space." Women's sneakers have become a significant part of the culture, something that's obvious through the number of limited releases, products and collaborations we've seen over the past few years.
Final Thoughts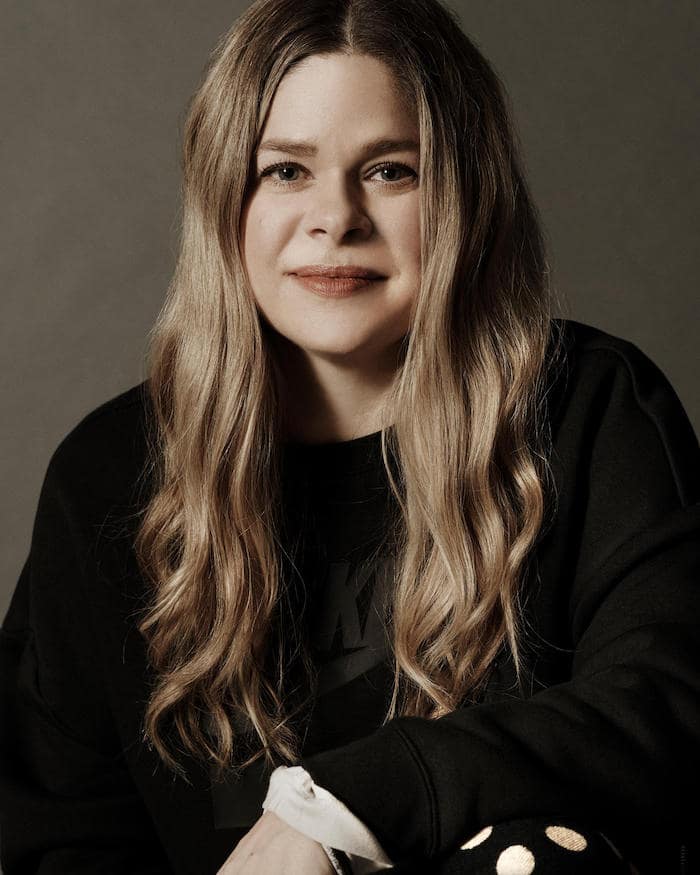 Georgina James' reputation in the footwear industry is revered. During her 14 years with Nike, the designer has transitioned from a European focused role to becoming the VP Creative Director of Men's Footwear. Her tenacity, dedication and desire to create a product that shapes the sneaker industry is something that excites us.
More importantly, Georgina understands just what it means to create a legacy in her industry. In her own words, "Follow your dreams and go for it. Work hard and know what you want, and know there are amazing opportunities out there." We couldn't agree more.