When you think of key women in the sneaker industry, Aleali May should be the first that comes to mind. One of only two women to design for Jordan Brand, as well as the first women to create a unisex Air Jordan, May is an inspiration. The stylist turned collaborator turned designer has made a name for herself over the past few years as one of the most important women in the sneaker industry. Her partnership with Nike under Jordan Brand has opened a plethora of opportunities and made her a household name in the sneaker community.
As we continue our Women in Sneakers series, we decided to take a closer look at Aleali May and her journey through the industry. From humble beginnings working at PacSun to later linking up with Don C and Virgil Abloh at RSVP Gallery, May's career would leave any of us envious. With that in mind, we decided to give you a brief history lesson on how she got to where she is today and her impact on the sneaker industry.
Without further delay, let's take a closer look at Aleali May's story.
Early Years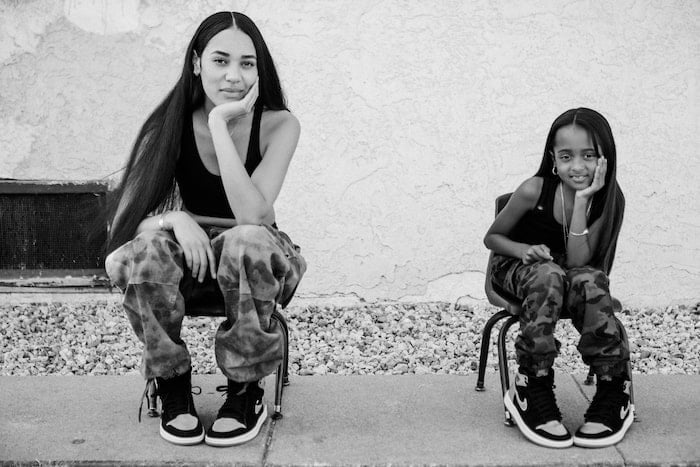 Born and raised in South Central Los Angeles during the 1990s, Aleali May grew up surrounded by sneaker culture. Her father and uncle were avid sneakerheads, the latter always buying new Jordans. As a self-confessed tomboy, May was not a big fan of dressing too feminine. In an interview with Romany William, May explained that: "My grandmother tried to make me dress girly and it didn't work… I really looked up to my uncle and my dad so I was like, whatever they're wearing, whatever they're doing, I'm trying to do."
Although May was not overtly into fashion when she was younger, once she was able to wear what she wanted in high school, things began to change. Inspired by the likes of Aaliyah and Alicia Keys, she began to create her own style, with Air Force 1s and Air Jordans playing a big part. "I was trying to find a girl that looked like me that I could emulate and want to be when I grew up" May explained in a previous interview.
After her stepmother introduced her to Teen Vogue during high school, May began to become heavily interested in fashion. May started working at PacSun at age 16, spending her pay on sneakers available in the store. It should also come as no surprise that she was voted best dressed at her high school before graduating. May then decided to move to Chicago to study marketing at Columbia College, landing a part-time job at Louis Vuitton as a sales associate.
Launching Her Career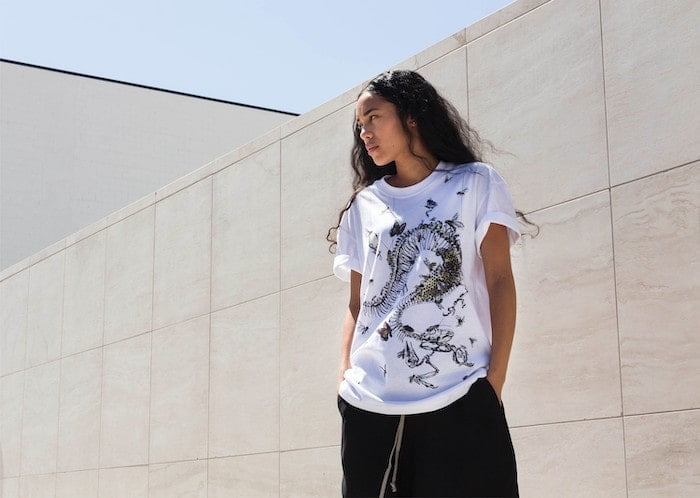 During her time at Louis Vuitton, May realised that both high fashion and streetwear could coexist. Whilst studying at Columbia, May was also opened to a brand new audience of creatives. Throughout her time at Louis Vuitton, May was able to get a job working for RSVP Gallery; Don C and Virgil Abloh's futuristic retail concept. In 2010, she was able to move to RSVP Gallery and begin working closely with two of the most prominent figures in the emerging global streetwear scene.
After returning to Los Angeles, May had decided that it was time to pursue her career in fashion. In order to get her foot in the door, she used her connections from RSVP Gallery, landing herself a styling job for Kendrick Lamar's Jimmy Kimmel performance. It didn't take long for her work to gain the attention of more celebrities, with the likes of Lil Yachty, Wiz Khalifa and Tinashe all being styled by her.
Known for her own unique signature style, Aleali May started her own eponymous website, alealimay.com, in 2014 to give her followers a rundown of what she wore. As any of her followers would tell you, it is May's ability to merge both high fashion and streetwear that makes her so unique. It didn't take long for the blog to become a hit, catapulting May into the newfound world of influencer stardom. Soon, brands began to realise that May's aesthetic was becoming popular and she signed to The Society Management in 2017. She then began acting as a collaborator and consultant before finally landing herself an exclusive opportunity with Nike.
Making History at Jordan Brand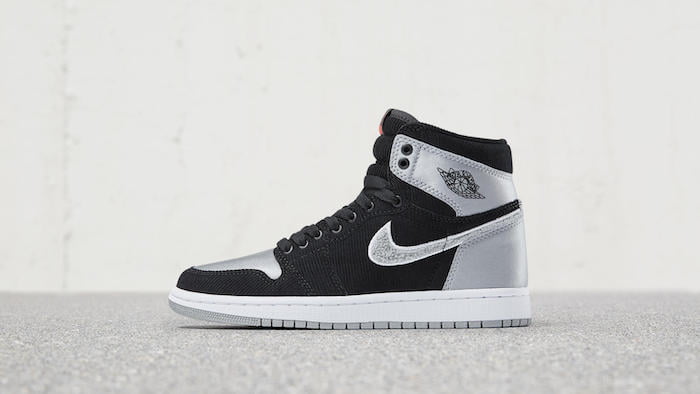 In October 2017, Aleali May made history with Jordan Brand. May was given the opportunity to work on an Air Jordan 1; something very few women have ever had the chance to do. Inspired by the 1985 Air Jordan 1 Shadow, May looked at her roots growing up in LA and drew references from there. Satin Starter Jackets, as well as slippers worn by her uncle and father, meant that May created one of the most contrasting yet luxurious sneakers of the year. The story, combined with the colourway, made the Aleali May x Air Jordan 1 a smash hit.
May's Air Jordan 1 collaboration made her only the second woman to collaborate with the brand and the first to release a shoe in both men's and women's sizing. From then on, Aleali May became a recognised name in the sneaker industry. She would go on to work with Jordan Brand multiple times, collaborating with WNBA player Maya Moore and dropping another Air Jordan 1 and an Air Jordan 6. Since then, May has become a regular at fashion weeks across the globe, attending the likes of Balmain, Louis Vuitton, Dior and more.
Aleali May's Importance in Sneaker Culture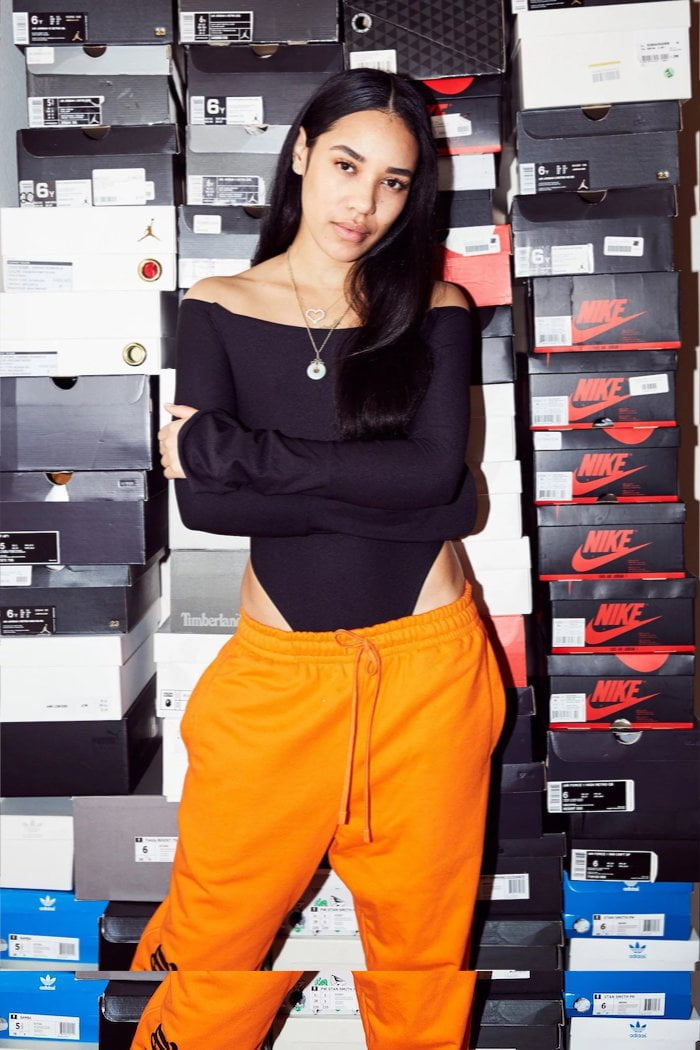 With over 300 pairs of sneakers in her collection, Aleali May is one of the key figures in sneaker culture and not just for women. Over the past decade, her signature look and commitment to representing women in streetwear is what has allowed May to succeed. "I've had a lot of women message me that they just bought their first pair of Jordans and I feel very humbled and honoured to have a girl that went out and spent the money to find something that she relates to" May explained to Romany William.
For this reason alone, she deserves all her success. It's not about the brands or sneakers. Empowering women in sneakers is what drives Aleali, ensuring they get the representation they deserve. Personally, we can't wait to see what else is to come.