Travis Scott recently put a bow on his string of Air Jordan 1 collabs with the release of the Olive Lows. Now that he's moved on from the AJ1, we're starting to get an idea of what he's taking on next.
Back in 2021, Travis was seen rocking a vintage pair of John McEnroe's 1984 signature shoe, the Nike Mac Attack at an NBA game. Two years on, Travis once again shows off the Mac Attack during a performance at E11EVEN Miami nightclub for 2023 Miami Race Week. But this time, the Mac Attack has been given an unmistakable Cactus Jack treatment.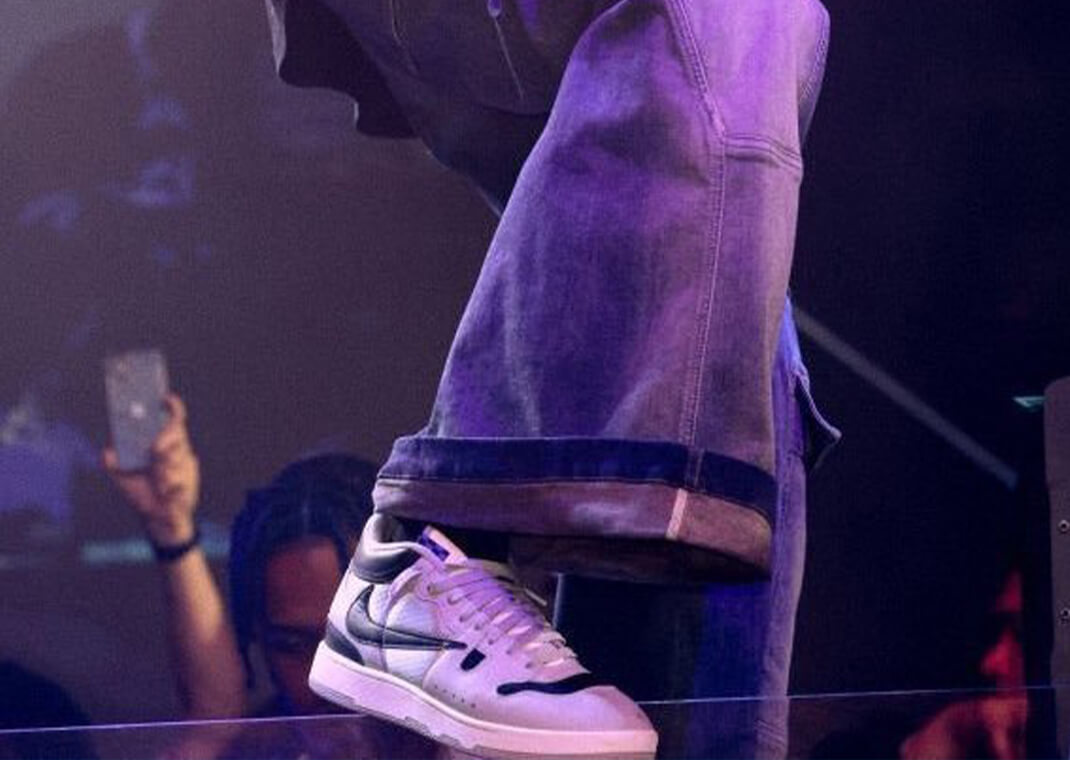 The pair comes in the OG grey and black colourway, but as you may have guessed, the Swoosh has been reversed. The traditionally mid top design has also been slimmed down to a low. At this point, we've only got on-foot pics, but once more detailed shots come out you can expect to see more changes and Cactus Jack details.
The last time Travis ventured away from the Jordan lineup was with his conceptual sci-fi take on the Air Trainer and Air Max 1. Now that he's dropped his last pair of AJ1s, taking on a rare vintage model seems like just the ticket for making a serious impression once again.
For more news on upcoming Cactus Jack releases, stay tuned to KLEKTIVE. Plus, check out the full range of Travis Scott collabs available on KLEKT.