This SNKRS Day, Nike is bringing back one of its most unique designs ever, the Air Footscape. Union LA and Bephie's Beauty Supply have also recently paid tribute to the design with their Summer of 96 collaboration. So we thought we'd take a look at the history of the Footscape and what Nike has in store for it in the near future.
The OG
The original Footscape was released in 1996, designed by Toren 'Tory' Orzeck as part of Nike's Advanced Project Engineering Group. Having already designed the Foamposite and Air Moc, Orzeck set out to create a shoe that fit the form and movements of the human foot.
After taking measurements from a variety of people's feet, the OG Air Footscape took on a distinctly ergonomic feel, with its off-centre lacing system borrowed from orthopaedic shoes that Orzeck had researched. The phylon sole also followed that form-fitting logic with a unique Footscape last, featuring Air cushioning and waffle traction.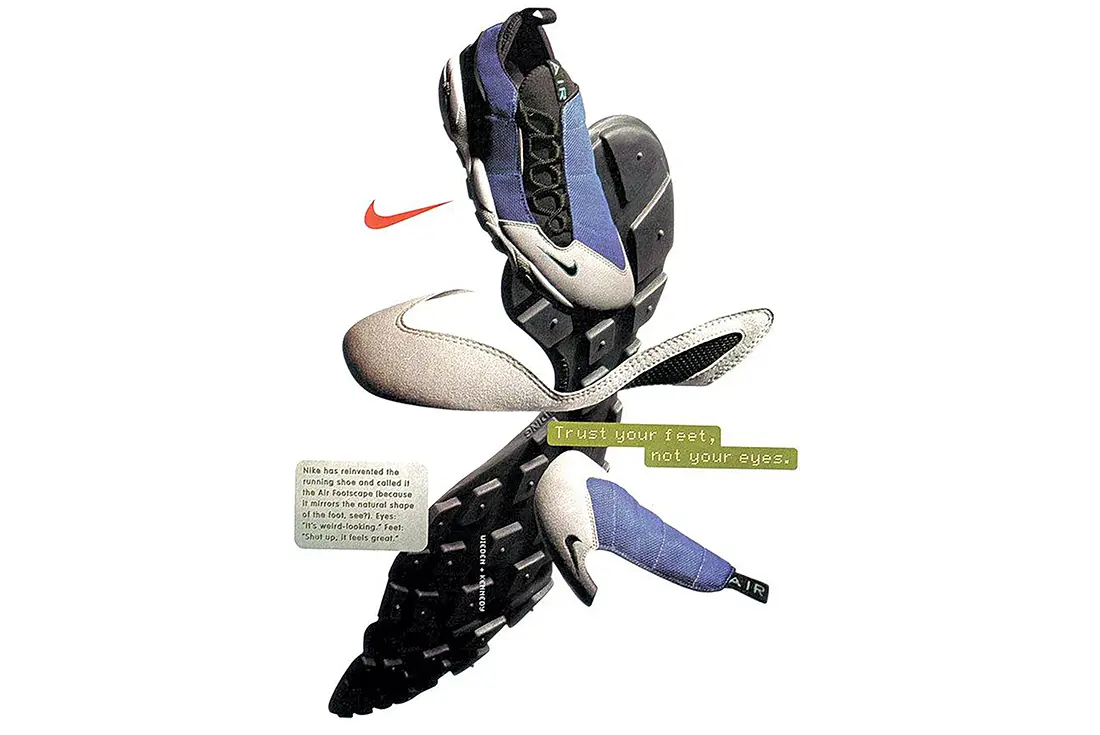 Most of the marketing surrounding the Footscape encouraged wearers to focus on the feel of the shoe and ignore its 'weird' appearance. One tagline reads: "Trust your feet, not your eyes'. However, the unique look played a key role in the Footscape's cult classic status among Nike's high-tech 90s output.
The Woven
Around a decade after the original release, Nike put a unique spin on the Footscape for the mid-2000s. As the name suggests, a large woven pattern wraps around the sides of the shoe, seamlessly blending into the off-centre lacing.
While the Woven look may seem niche, much like the OG Footscape, it found its following. The Footscape Woven came in a number of styles including mid-cut Chukkas and colourful rainbow woven patterns.
This revival also brought about some solid collaborations all the way through to the 2010s. These included a woven leather pack from Bodega, a star-studded pair from atmos, and a limited Friends & Family pair from CLOT.
The Return
This SNKRS Day, the Air Footscape Woven returns in a typically eccentric 'Cow' print and pony hair colourway. Later in September, we've got another pony hair pair in black, as well as two suede pairs in 'Maroon' and 'Fir Green'.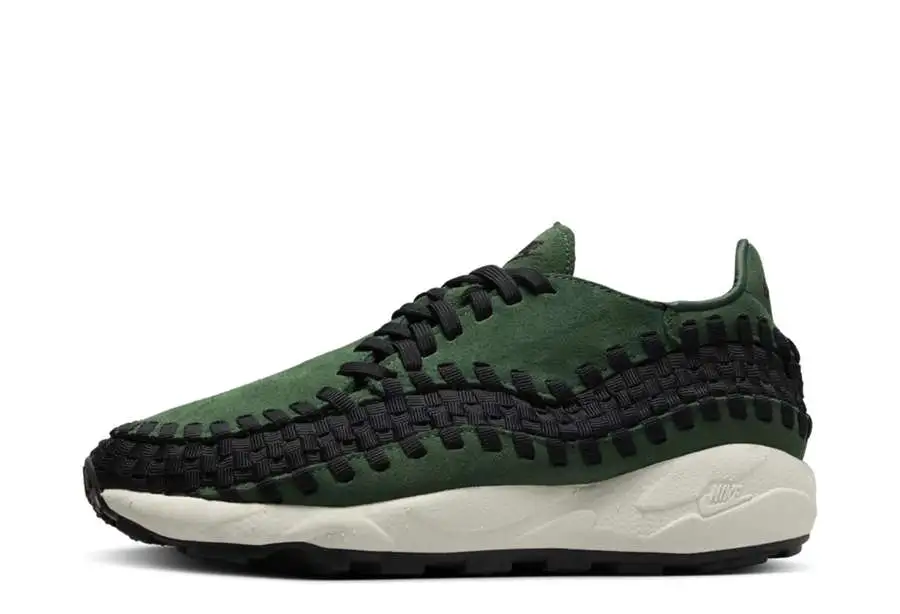 The OG Air Footscape is also getting some love, this time from long-running star Nike collaborator, sacai. Aside from the label's signature doubled-up laces, this collab also features new tooling around the sole and a padded ankle, giving the shoe an added outdoor or ACG-like feel.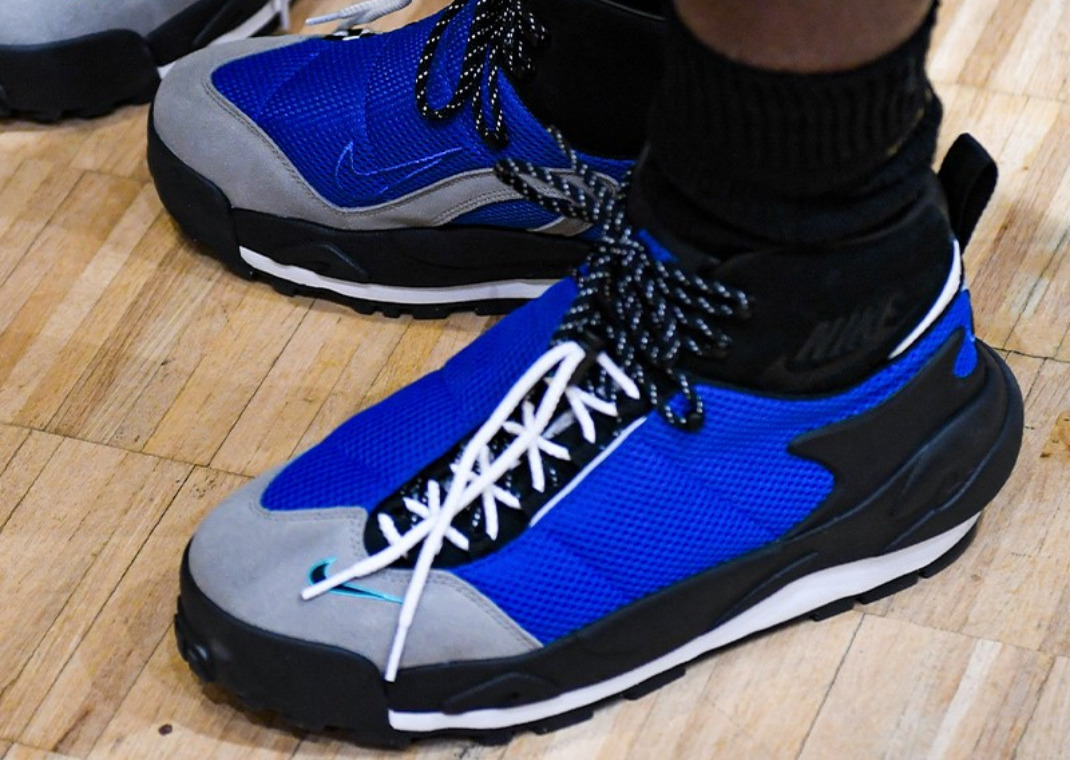 Previewed at Paris Fashion Week, the collab also comes in three colourways, black, brown, and the OG blue. With Nike stacking up these releases, the Footscape may be set to make its mark on the 2020s.