Paris Fashion Week 2023 came to a close last weekend, having given us a window into the upcoming looks that'll make up Spring/Summer 2024. We've put together a roundup of some of the biggest sneakers previewed at the event, so keep your eyes peeled for these in the coming year.
AURALEE x New Balance Warped Runner
The upcoming Warped Runner model has recently been teased on social media by New Balance designers Charlotte Lee and Samuel Pearce. The AURALEE label is also giving this new design a push, having previously collaborated on silhouettes like the 550 and 2002R. Sticking to their signature muted style, the two AURALEE colourways come in all-over beige and all-over navy.
Wales Bonner x adidas Neftanga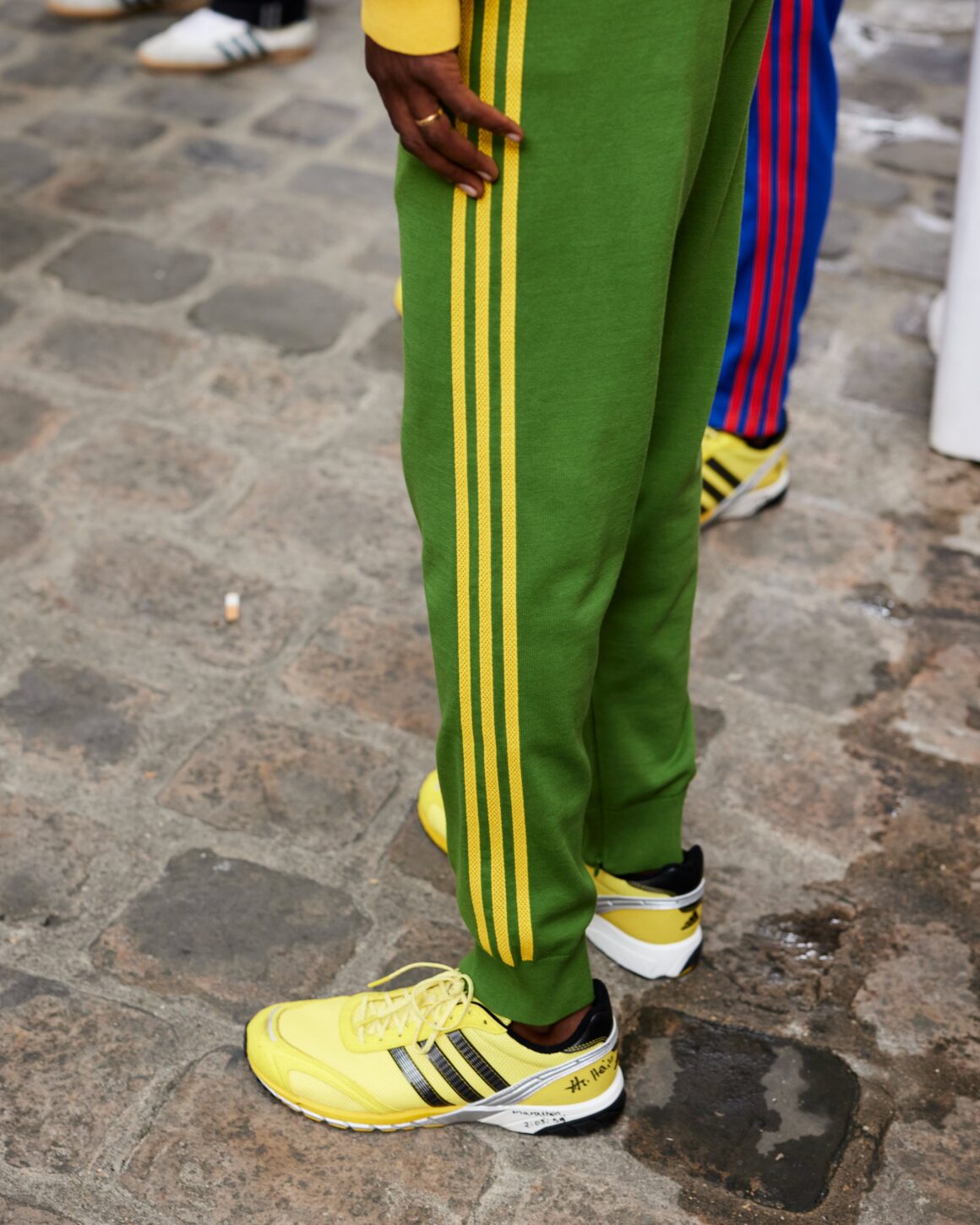 The Wales Bonner collaboration with adidas continues with a new take on the Neftanga. The replica worn on the runway references the pair worn by Berlin Marathon runner Haile Gebreselassie, with his name written on the heel and his record-breaking time on the midsole. This new pair also featured elevated touches including snakeskin stripes and metallic silver accents.
Commes des Garçon Hommes x New Balance 610
CdG has recently put out or teased a number of New Balance collabs, consisting of premium materials and sleek monochromatic colourways. Their take on the recently revived 610 model comes in a solid white colourway, as well as a unique laceless design done in black.
Commes des Garçon Hommes x Nike ACG Mountain Fly 2
Nike's trail models also got some love from CdG. The low-cut ACG Mountain Fly 2 came retooled with two simple and clean black-and-white colourways.
Salehe Bembury and Action Bronson x New Balance 1906R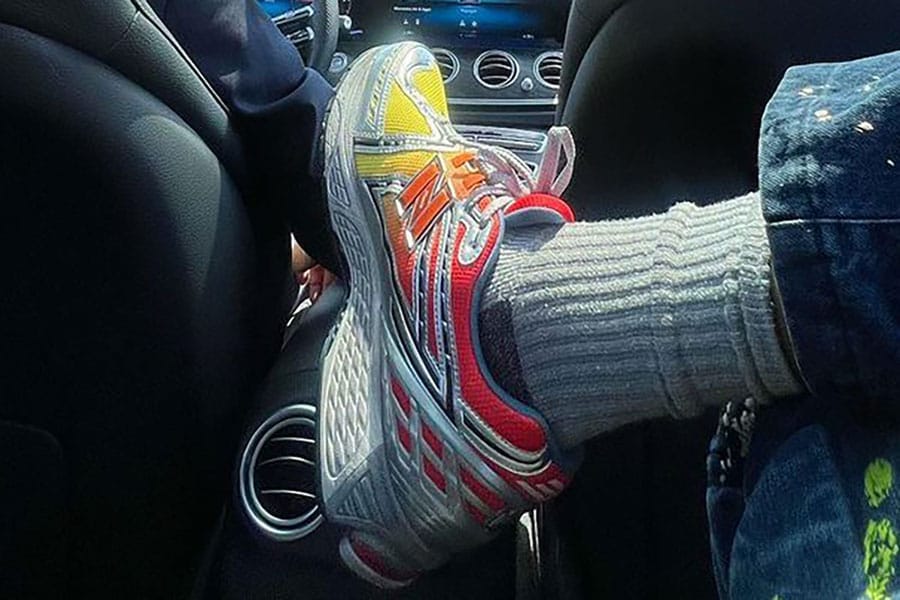 Two of New Balance's biggest collaborators both showed off new colourways of the popular 1906R model. First off, Salehe Bembury teased a new pair with a red-to-yellow gradient on its mesh upper, overlaid with silver panels for a bold futuristic look.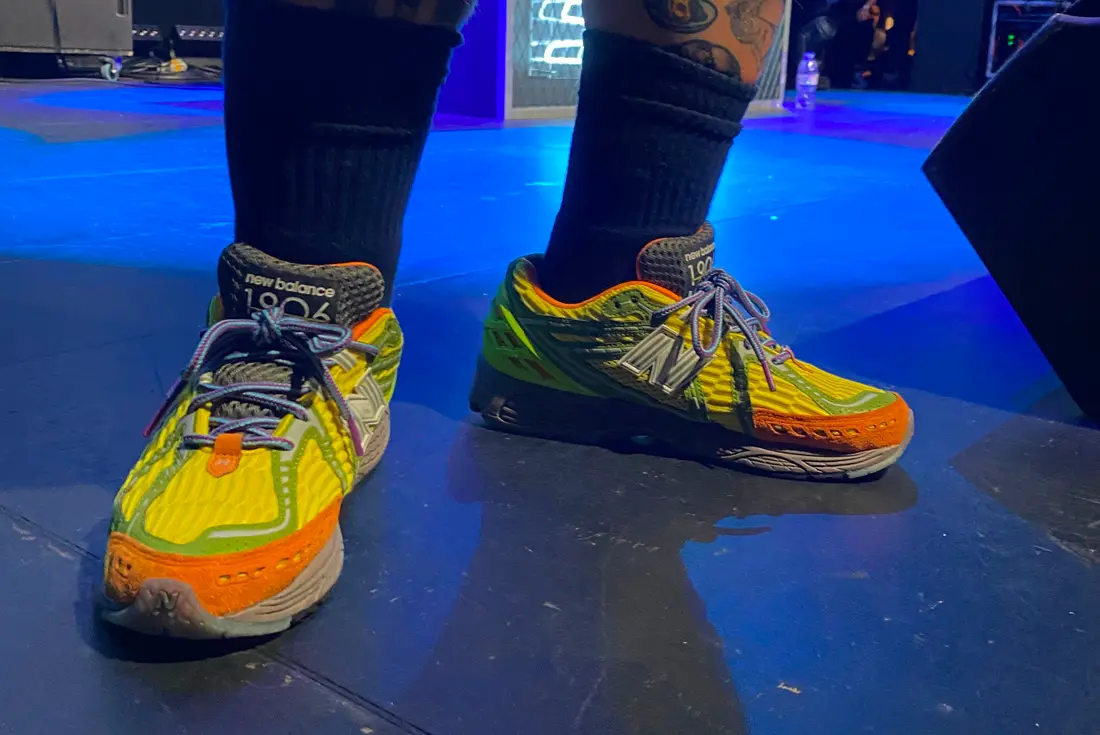 Next up is Action Bronson, who appeared on stage in a green and yellow pair, made with a uniquely thick mesh. This colourway evokes Bronson's eclectic 'Baklava' colourway on the 990v6.
Thisisneverthat x New Balance 550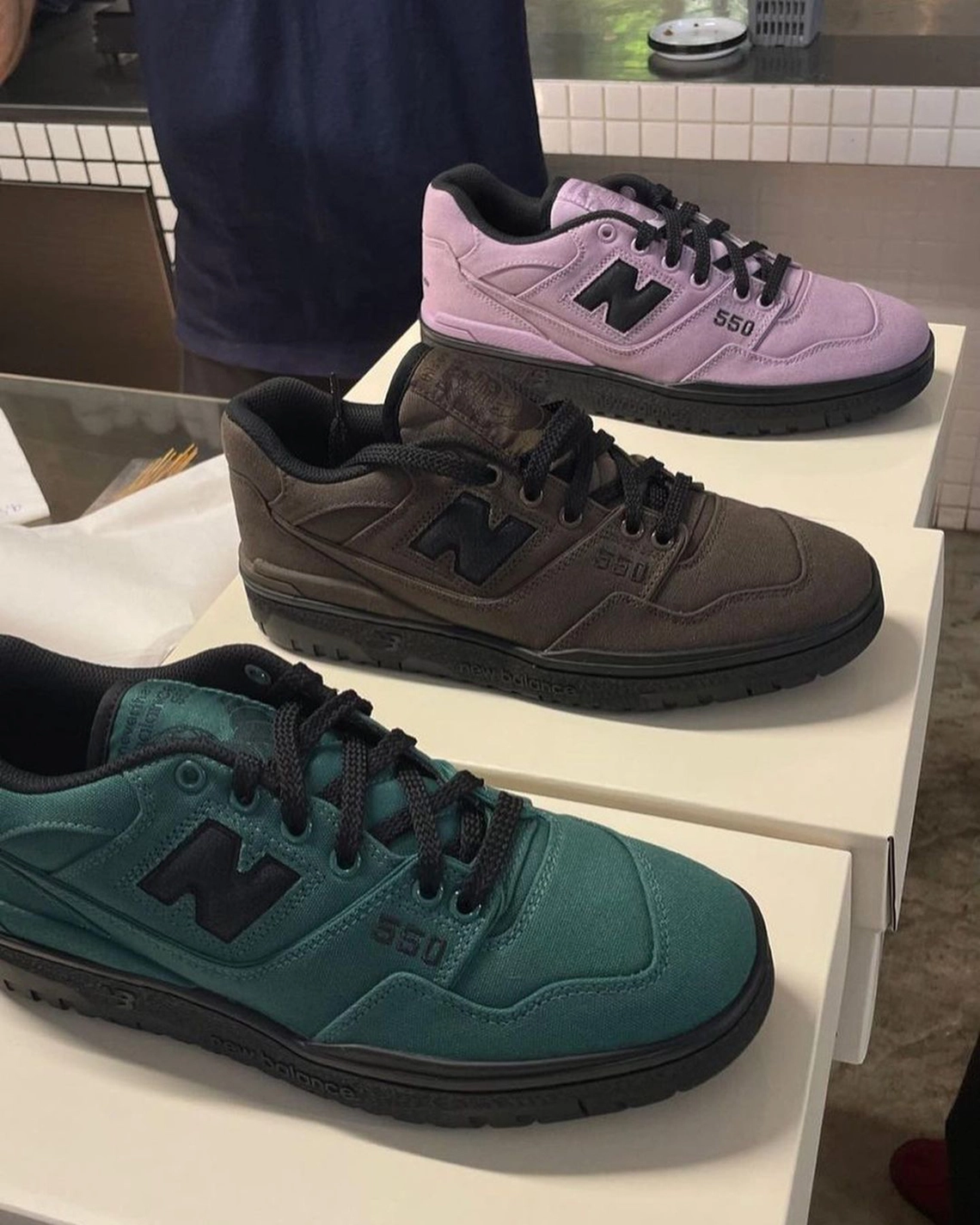 What better way to round out the New Balance collabs than with thisisneverthat, the team behind the debuts of the 2002R and 1906R. Opening up a stand at Paperboy Paris, they gave a closer look at their new trio of 550s, coming in pink, green, and brown canvas.
Colour Plus x Saucony Grid Shadow 2
Fresh off their lauded collaboration with Jae Tips and a string of re-released classics, Saucony unveiled an upcoming collaboration with Colour Plus, set to be the first of three. This take on the Grid Shadow 2 comes in a mix of suede, pebbled leather and mesh, covered in sandy shades of beige.