Since 2020, Joe Freshgood's collaborations have been a huge presence throughout New Balance's rise this decade. Now, with his upcoming 650 collab, he's asking a massive 'what if' question regarding the Boston brand and the Chicago legend, Michael Jordan.
As we all know, Michael Jordan signed with Nike in 1984, cementing the Air Jordan brand's place in sneaker history. This event recently formed the basis of Ben Affleck's Air, depicting Sonny Vocarro's bidding war with adidas and Converse for the MJ deal. But what if the story was different? What if MJ didn't sign with any of these brands, but with New Balance instead?
Joe Freshgoods doesn't just raise this question out of the blue, but with a piece of history to back it up. This concept is inspired by an image captured by photographer Jacobus Rentmeester for Life Magazine in 1984. MJ's pose in this picture went on to inspire the Jumpman logo, which then lead to Rentmeester suing Nike. However, the key detail in this image is that MJ isn't rocking Nikes, but a crisp white pair of New Balances.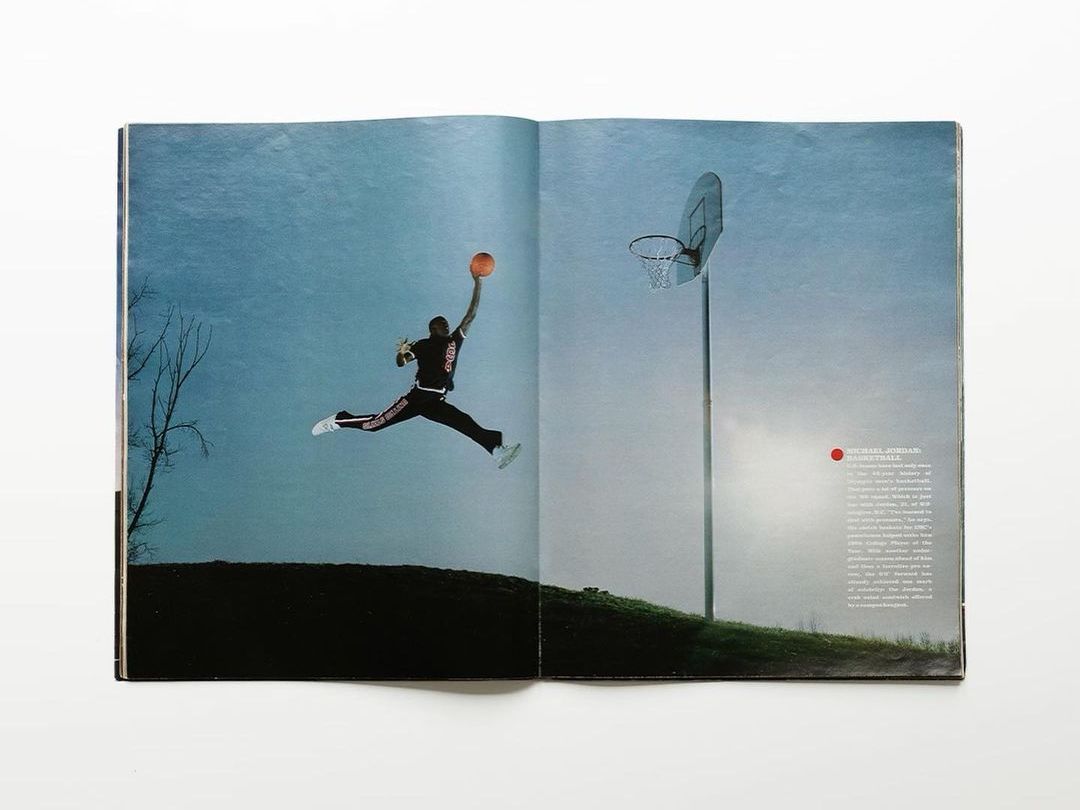 The specific pair that Freshgoods is working with is the high top New Balance 650. This pair is made with clean white leather features subtle JFG branding. It's also rare – limited to 500 pairs – and comes in classic 80s packaging. Finally, the name of this collab is the 'Stuntman'.
New Balance's place in basketball sneaker history is relatively obscure compared to other brands of its size. So much so that the original specs for the 550 – now their most popular 80s basketball model – couldn't even be found when Aimé Leon Dore brought them back in 2020. 
New Balance isn't part of the bidding war seen in Air. Although, Matt Damon's Vocarro refer to James Worthy as "another guy we had no chance at signing". Worthy was actually one of New Balance's biggest basketball signees of the 80s. During his time with the LA Lakers he donned models like the 900 and P740. Big Game James also played small forward alongside MJ for the North Carolina Tar Heels.
Worthy proves that New Balance was no stranger to star players. Plus, their recent explosion has led to several new endorsements. However, its certainly interesting to imagine an industry shifting deal like Jordan's taking place at a brand that once embraced the slogan "endorsed by no one".
This limited release is set to drop on the 9th of September. For more news on JFG and New Balance, stay tuned to KLEKTIVE.