Virgil Abloh 1980 – 2021
In celebration of Virgil Abloh. Arguably the industry's most influential designer. He leaves behind a vast legacy with Off-White, his work for Louis Vuitton and his expansive collaborative work. Vigil's disruptive boundary-breaking approach subverted and challenged everything we knew and know, about fashion and culture. We extend our deepest condolences to his friends and family.
There are fewer people more influential in fashion than Virgil Abloh. Since being thrust into the limelight in 2013, the Chicago native has slowly become one of the most recognised designers on the planet. Of course, it has not been plain sailing for the Off-White™ founder. Abloh has one of, if not, the greatest origin stories of any designer. To celebrate his recent Louis Vuitton collection with Nigo, we thought it was about time we told you Virgil Abloh's history.
Below we'll be giving you a breakdown of everything you need to know about Virgil Abloh. Though he may be at the helm of one of the biggest brands on the planet, Abloh did not always have it so easy. His career is envious, having worked at some of the most recognised labels in fashion. Without further delay, let's take a look at Virgil Abloh's story.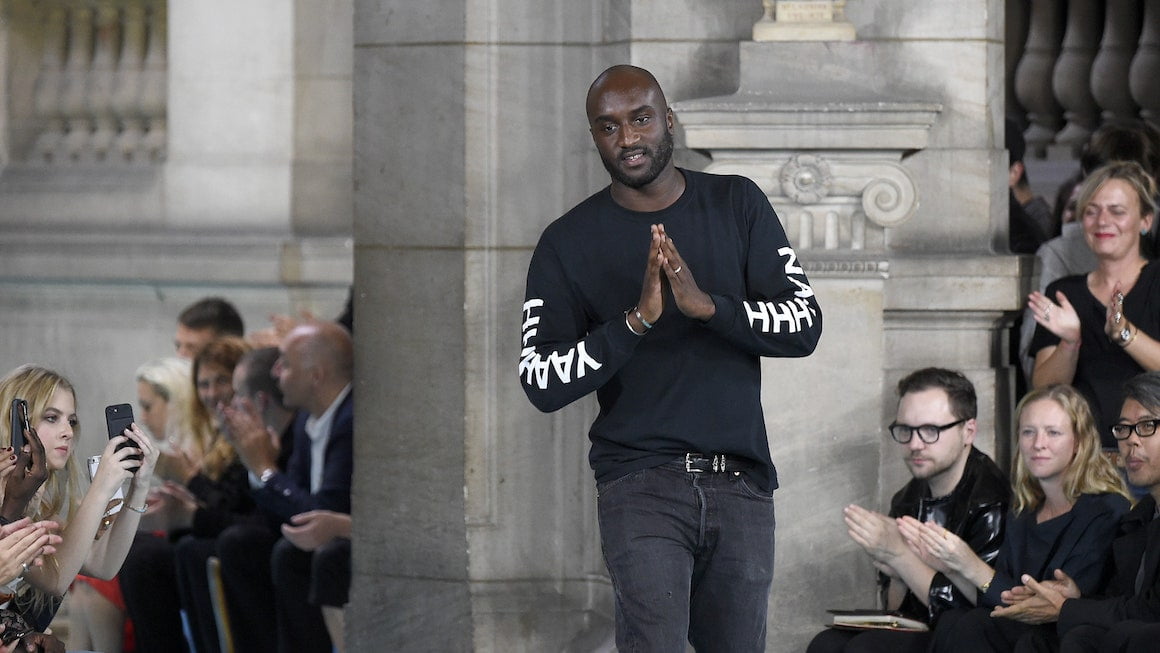 Origins
Virgil Abloh grew up in a middle-class Chicago neighbourhood as the son of Ghanaian immigrants. During his formative years, Abloh's father ran a paint company whilst his mother was a seamstress. Abloh was very interested in sports as a child, mainly soccer and basketball. These hobbies are still important in Abloh's work to this day. As he grew up, Abloh began to DJ, securing himself weekend gigs under the name "Flat White."
After finishing high school, Abloh decided to attend the University of Wisconsin and study civil engineering. Once he finished college, Abloh decided to continue his education and study for a Master of Architecture at the Illinois Institute of Technology. Notably, Abloh was very interested in the Post-Modern architectural style of Deconstructivism. This influence can be seen throughout his Off-White™ clothing.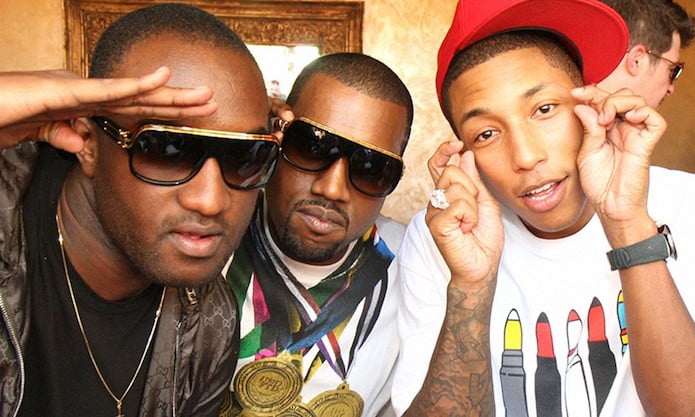 Starting in Fashion
Once he had finished university, Abloh was taught the basics of clothing design by his mother. This skillset is something that inspired him to keep pushing with his clothing brand. By 2003, Abloh had begun printing his own T-shirts and selling them online. At this point, Abloh had then found out where up and coming rapper Kanye West was getting his merchandised screen-printed. Abloh took it upon himself to create a collection designed for Kanye's G.O.O.D Music, something that caught the attention of the shop owner.
Although the owner had been closely monitoring Abloh's work, he was not sure whether to let West know about his work. Eventually, Abloh persuaded the owner to let West know about his work. It would take a month of back and forward, but in the end, West hired Abloh to help design his merchandise. Virgil Abloh and Kanye West have remained good friends to this day.
By 2009, Abloh and West had begun an internship at Fendi. This internship would go on to educate Abloh and West in almost every area of design. It was here that Michael Burke, former CEO of Louis Vuitton, would first see Abloh's work. According to an interview with The New York Times, Burke was "really impressed with how [Abloh and West] brought a whole new vibe to the studio and were disruptive in the best way. Virgil could create a metaphor and a new vocabulary to describe something as old-school as Fendi. I have been following his career ever since."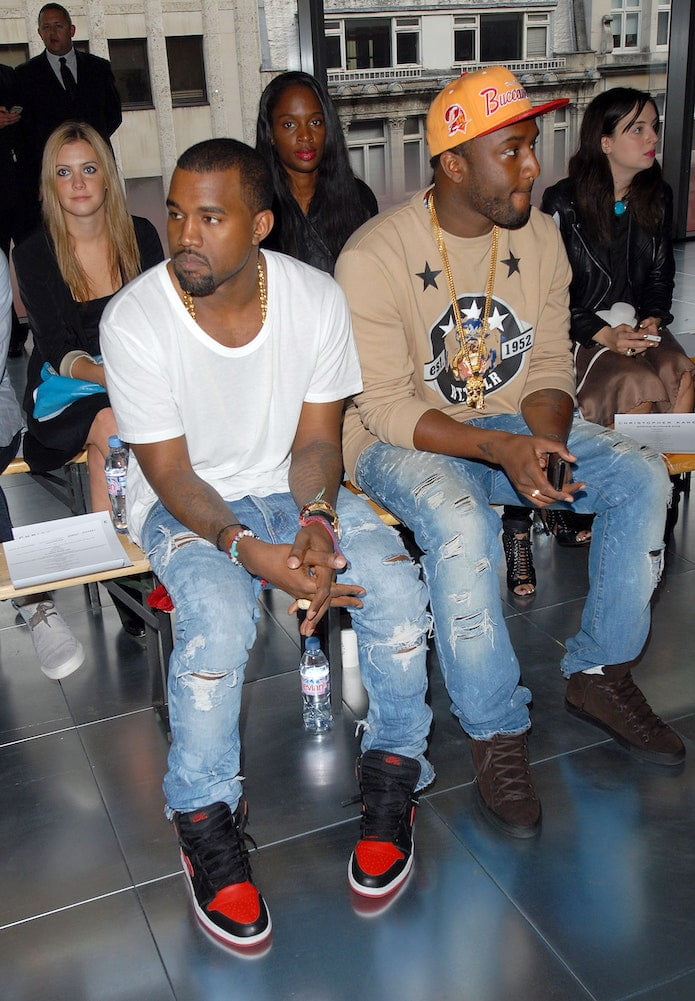 Donda
Having worked with West for seven years, Abloh was officially named the creative director of Donda, Kanye's creative agency. It was this work that opened him up to a number of new faces, including the likes of Jay-Z. By 2011, Abloh had been asked to art direct Watch the Throne, Kanye and Jay-Z's classic rap album. This earned him a Grammy nomination and is one of the most important moment in his career.
Pyrex Vision
Virgil Abloh's first foray into his own fashion label was dubbed Pyrex Vision and launched in 2012. Most notably, it earned Abloh respect from emerging New York rappers such as A$AP Rocky who become a big fan of the label. During this time, Abloh became famous for taking Champion and Ralph Lauren and screen printing "Pyrex" and the number 23 on the back, giving them a mark up of $400. As a native of Chicago, this was a fitting tribute to Michael Jordan, his childhood hero. T
Though Pyrex Vision only lasted a year, it was enough to get Abloh's name into a lot of circles. It inspired Abloh to delve more into the world of fashion, something that would eventually lead him to start his multi-creative agency, Off-White™.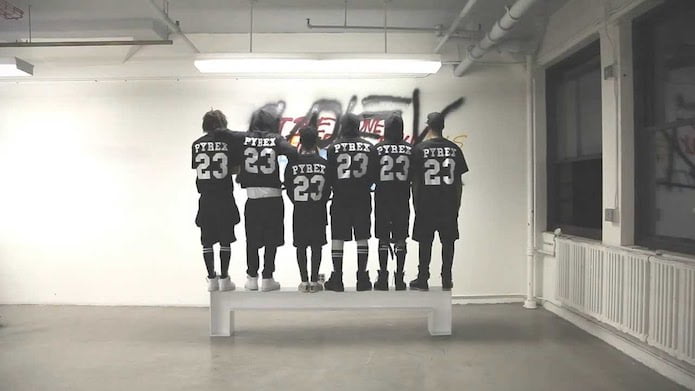 Off-White™
By 2013, Virgil Abloh decided to launch Off-White™, a creative label that would blend elements from streetwear, music, art, luxury and travel. Defined as "the gray area between black and white as the color Off-White." The signature details regarding off white became the quotation marks, something that linked directly back to his Deconstructivism work during architecture.
By 2014, Abloh had begun showing his Off-White™ men and women collections during Paris Fashion Week. The designs picked up various coverage, most notably during 2015 when Beyoncé was spotted in Nicki Minaj's Feeling Myself video wearing a palm-print sweater with the word "Nebraska". This was Abloh's tribute to Raf Simons FW02 collection which used the same design. Did Jay-Z have something to do with this? Potentially.
2015 also marked the first time that Abloh would be named as a finalist in the LVMH Prize. Though Abloh lost to Marques' Almeida and Jacquemus, it was certainly enough to get Off-White™ the recognition it deserved. This spotlight, in turn, saw Abloh begin to start collaborating with big labels. By 2016, Off-White™ had begun issuing collections with Moncler and Umbo, which caught the attention of other big brands.
By the time 2017 rolled around, Off-White™ was gaining enormous speed. Abloh had won the British Fashion Award for the Best Urban Luxe Brand and opened a collaborative exhibition with Takashi Murakami at the Gagosian. Further collaborations with Jimmy Choo and Jacob the Jewler helped Abloh to become a formidable force in fashion. No collaboration, however, would compare to Off-White™ x Nike.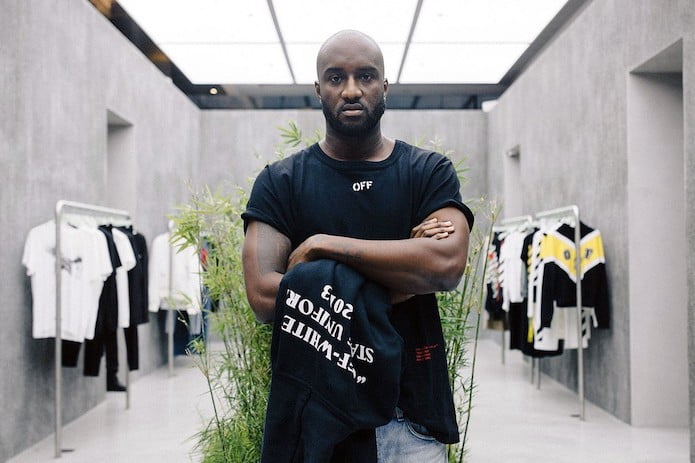 The Ten
Arguably the most important collaboration of Virgil Abloh's career, Off-White™ x Nike put Abloh on the map in sneakers. After images began circulating of various reimagined sneakers, Abloh would officially unveil a collection of 10 Nike sneakers. Dubbed "The Ten", the collection saw Abloh redesign 10 classic Nike silhouettes. It was the most hyped sneaker launch of the year and, arguably, the decade. It helped Abloh to become an instantly recognisable name in sneakers.
The nature of the limited release would see Abloh gain respect from various names in the industry. In fact, the collection was so successful that Nike would go on to work with Abloh multiple times. Nike x Off-White™ sneakers have become a key talking point in the community. Once again, it is also clear to see Abloh's links to Deconstructivism, something that was used throughout the entire 10 reimagined sneakers.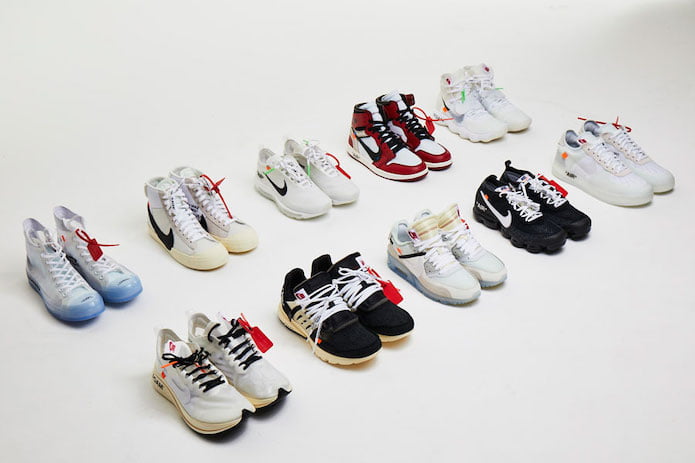 Louis Vuitton
After seven years at the helm of Louis Vuitton, Kim Jones announced that he would be leaving the brand. Having curated Louis Vuitton x Supreme, debatably the biggest collab in fashion history, Jones would be replacing Kris Van Assche at Dior. Jones successor would later be named a Virgil Abloh, a landmark achievement not only for Abloh but also for people of colour. It would be the first time a person of colour would be named a head of Louis Vuitton.
When Abloh would eventually launch his first collection in June 2018, it was an emotional moment. In just 15 years, Abloh had gone from screen-printing T-shirts in Chicago to watching his pieces walk through Paris. Abloh and West shared an emotional brace, both crying and recognising how far they had both come. Since his appointment, Abloh has always used people of colour in his collections, a well-needed shift for Louis Vuitton.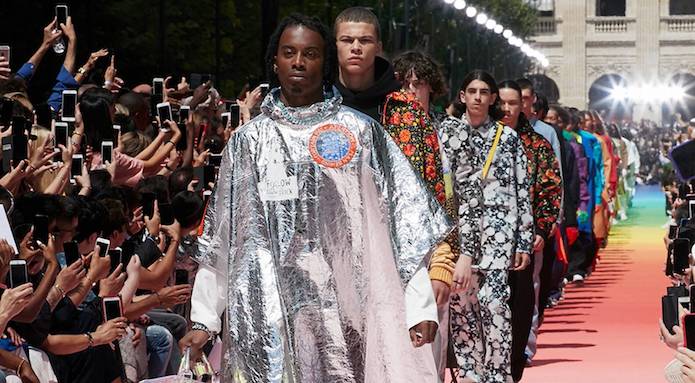 IKEA
Originally rumoured in 2018, Virgil Abloh and IKEA would launch a line of basic home goods perfect for the starter home. The collaboration was one of the most memorable collaborations in IKEAs history and has since become the landmark for Abloh's home creations. As a trained architect, Abloh ensured that his creations were practical and stylish, instantly selling out around the globe.