Few people in streetwear are as influential as Hiroshi Fujiwara. Over the past three decades, Fujiwara has remained a constant pillar in streetwear and its surrounding culture, showing just how important the 56-year-old's nod of approval is. Whilst there may be a well-documented legacy of Fujiwara's work with fragment design, only bits and pieces are truly known about the man himself. His desire to remain in the shadows has given him a reserved persona.
Today, we're going to be peeling back the curtain on Hiroshi Fujiwara. From his humble beginnings as a fashionable teenager to his work with the likes of Moncler, Nike and Louis Vuitton, there really is nothing that Fujiwara has not done in his life. As you can probably imagine, there is a lot to cover when it comes to this mysterious man. So, without further delay, let's educate you on everything you need to know about Hiroshi Fujiwara.
Let's get started!
Who is Hiroshi Fujiwara?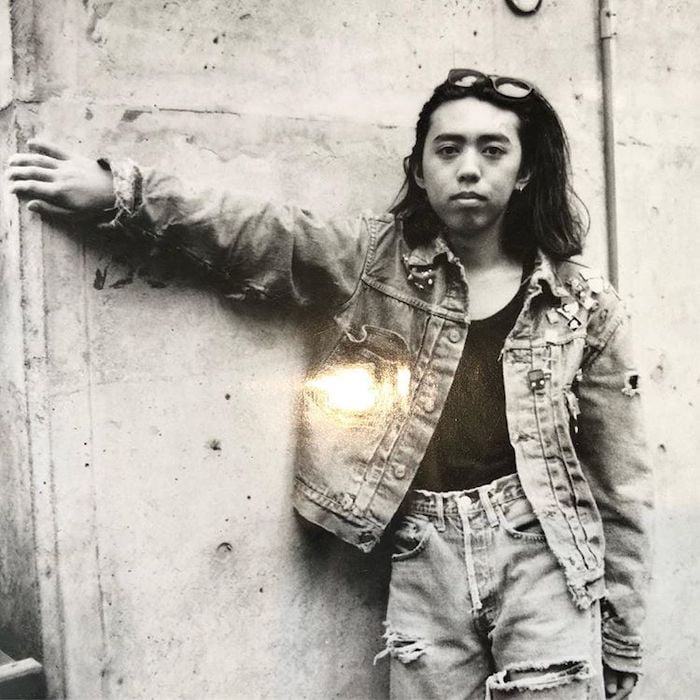 Born in Ise, Mie, Japan in 1964, Hiroshi Fujiwara quickly outgrew his small city. As a sharply dressed 18-year-old, he moved to Tokyo in the early 1980s and became one of the standout figures in the emerging Harajuku streetwear scene. Fujiwara was obsessed with the punk rock scene, something that he found when he visited London.
Around the same time, he began to travel to New York City, going on several trips that would change his life musically as he discovered hip hop. Fujiwara began taking hip hop records back to Tokyo where he would DJ and is considered one of the main reasons that the genre became such a success in Japan. Shortly after, Fujiwara began producing music where he developed a name as a skilled remixer.
When visiting New York, Fujiwara would also meet various contacts. According to one account, he became friends with Shawn Stussy, even inviting him to Tokyo.
Launching GOODENOUGH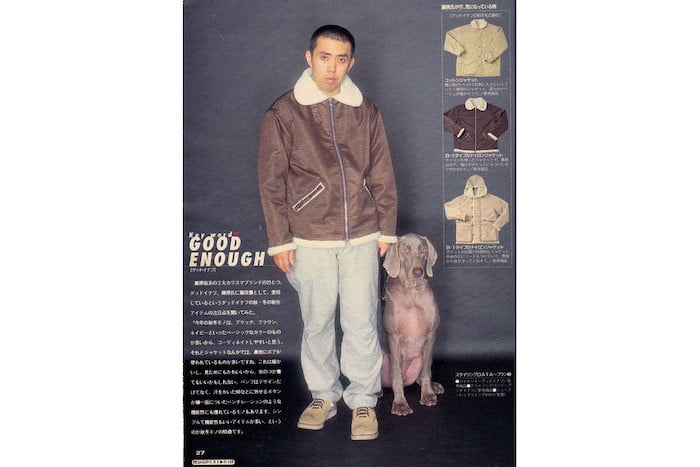 As Tokyo's bustling Harajuku district began to grow, it quickly started to attract more emerging names. Towards the end of the 1980s, Fujiwara had cemented himself as one of the most important figures in the underground streetwear scene, earning him the title of "the godfather of streetwear." As the 1990s began, Fujiwara decided to launch his own brand: GOODENOUGH.
Inspired by multiple trips to NYC, Fujiwara's label was a combination of everything that he loved. The designs referenced hip hop, punk, skating and anything in between. With Fujiwara's label beginning to gain popularity, it also started the careers of many influential people and brands. The likes of BAPE were inspired by Fujiwara's designs, a testament to how important Fujiwara is considered.
Jun Takashi and Tomoaki Nagao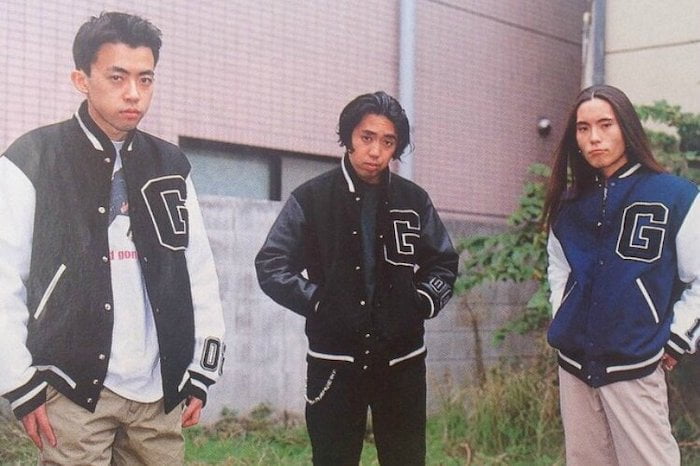 With the 1990s still in its infancy, the world truly seemed to be Fujiwara's oyster. He had met emerging designers Jun Takashi and Tomoaki Nagao by chance, discovering that they shared a lot in common. Funnily enough, Nagao and Fujiwara looked strikingly similar, so much so that Nagao was given the nickname "number two," or "nigo" when translated in Japanese. Yes, that Nigo.
Having become closer, Takashi and Nigo decided that it was time to open their own store called NOWHERE. Stocking exclusive items NOWHERE became a staple in Harajuku. Takashi and Nigo would sell imported American items, something that was not done in the district at the time. Eventually, NOWHERE would give Takashi and Higo the chance to start stocking their own labels, kickstarting the birth of A Bathing Ape and the eponymous label of the aforementioned designer. More importantly, NOWHERE would also help to launch staples in fashion now such as WTAPS, SOPHNET., and NEIGHBORHOOD.
The Launch of fragment design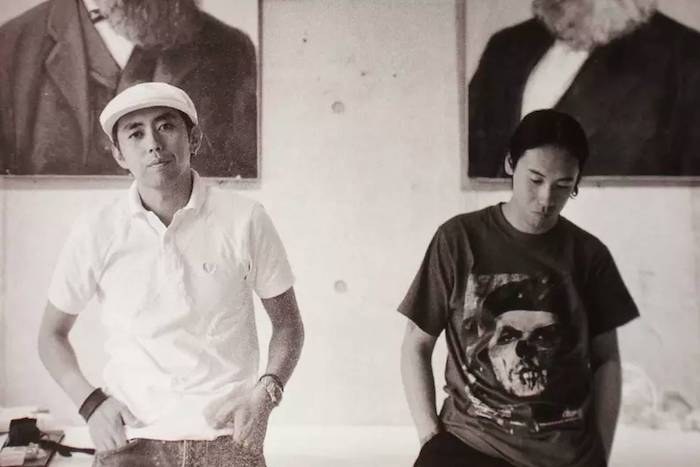 After GOODENOUGH closed, Fujiwara wanted to get back to designing again. With the Harajuku fashion scene quickly going global, it didn't take long for Fujiwara to a new project. This time, however, he wanted to launch more than just a fashion label. Having seen how successful GOODENOUGH was, Fujiwara was inspired to start something that combined all of his interests again. The result turned out to be fragment design.
Instead of just focusing on fashion, Hiroshi Fujiwara's fragment design would work within multiple industries. The results would be interesting. Fujiwara's love of various industries allowed him to experiment on his creations more and more. His list of contacts would span everything from watchmakers to furniture and almost everything in between. Knowing how influential Fujiwara was, the respective industries welcomed his ideas with open arms.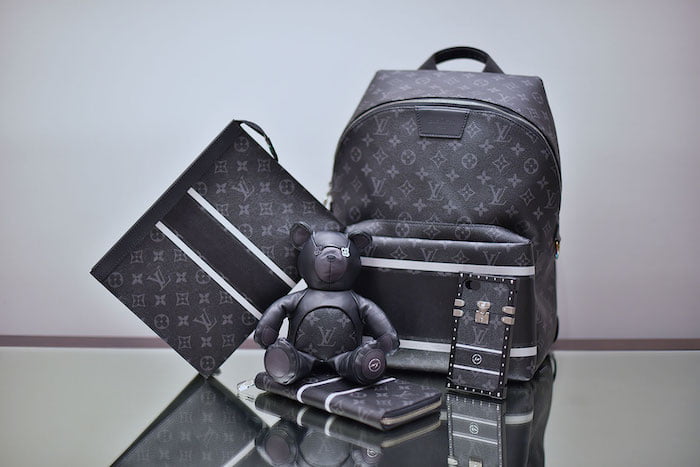 Few things have remained constant in streetwear, but fragment's simple colour palette definitely has. A simple combination of black, white and navy has adorned a number of pieces, as has the iconic thunderbolt motif. Over the course of the last 30 years, fragment design by Hiroshi Fujiwara has worked with a plethora of high profile brands. Some of it's most notable include high fashion labels such as Louis Vuitton and Moncler, whilst others remain very niche. In 2005, Fujiwara would design a set of Martin Guitars for close friend, Eric Clapton.
In the world of sneakers, Fujiwara is considered one of the most important people. fragment design x Nike and fragment design x Air Jordan sneakers have remained a serious pair for any footwear fan to add to their closet. However, there is one fragment design sneaker legacy that has lasted longer than any other.
HTM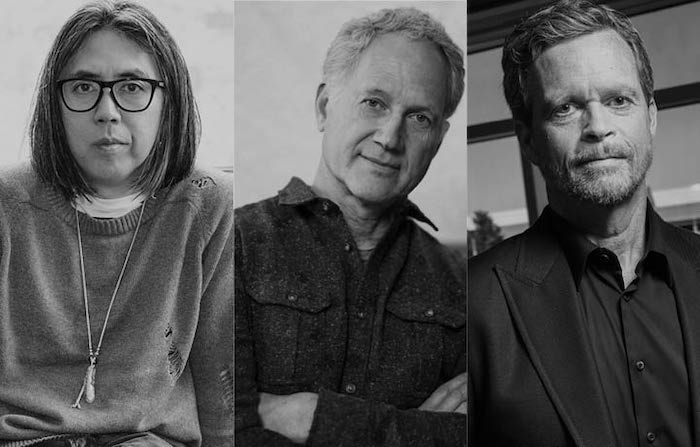 In 2002, Hiroshi Fujiwara would join forces with Nike greats Mark Parker and Tinker Hatfield. The trio would be dubbed HTM and would kickstart one of the most creative relationships in sneakers. HTM was built on the idea of doing things differently and pushing for something brand new. As Parker once said, the organic approach that the trio took was almost like a jazz session. It required each member to bounce ideas off the other one, ultimately ending with an idea that would change the world for the better.
Launching their creative sneaker relationship in 2002, HTM reimagined what the Nike Air Force 1 could be. The sneaker featured everything from premium leather to a custom box, making it one of the most coveted shoes of the year. With only a select few stores in the world carrying the HTM AF1, it quickly hit the resell market. As you can probably imagine, the sneaker community wanted to see more of what HTM had in store.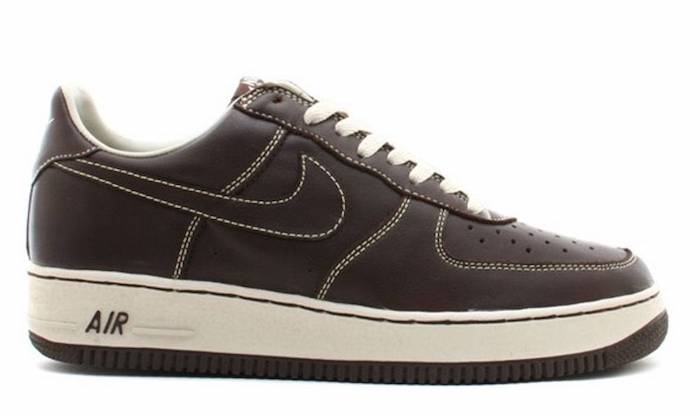 HTM would go on to introduce the world to innovative footwear creations. Nike silhouettes such as the Air Moc, Sock Dart and Air Footscape Woven were born from HTM sessions. Whilst the sneakers may have been divisive at the time, they have become the stuff of legend. Shoes such as the Air Woven Rainbow have intrigued the sneaker world for over a decade. This experimentation, as well as creativity, is what has continually put Nike above almost any athletic brand on the planet. For this reason alone, HTM is without a doubt the most important part of Fujiwara's long legacy.
One technology, in particular, has remained a breath of fresh air in the world of sneakers: Flyknit. After four years of research and testing by HTM, Flyknit was officially brought into existence during the 2012 Olympic Games. It would change sneaker forever. Made from a one woven piece of fabric, Flyknit would reshape sneakers completely. It was light, focussing on what the foot needed rather than what it didn't. HTM's hard work would make Flyknit a resounding success, eventually transitioning from just being used on running silhouettes like the Flyknit Racer and Flyknit Trainer to football boots and basketball sneakers.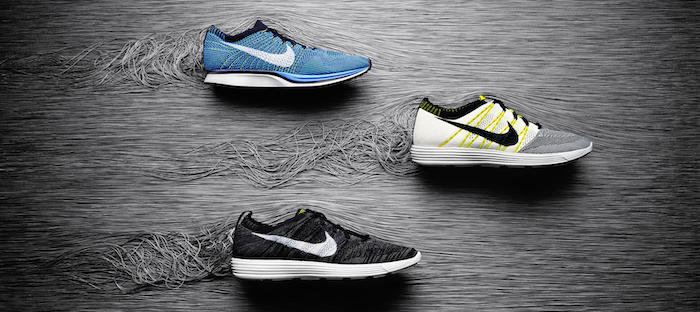 Final Thoughts
So, guys, there you go! That concludes this piece on everything you need to know about Hiroshi Fujiwara. As you can see, Fujiwara has had one of the most interesting careers in streetwear. His legacy covers everything from musical instruments to runway collabs, something that very few people can claim to have done. Although he may be getting old, there are no signs that fragment design and Fujiwara will be slowing down any time soon. We can't wait.