We're back with another segment in our 5Qs and 5As series. Today, we're talking to one of the longest-serving members in Team KLEKT @tomeeblvck. The self-confessed sneaker fanatic has been collecting shoes for the better part of two decades, slowly growing his collection to have some of the hottest pairs in the world right now. Thankfully, we managed to sit down with Tommy to find out a little bit more about the man behind the camera.
Today we'll be learning more about Tommy, his love of sneakers and what are some of his grails are. Along the way, we'll also be finding out just what kickstarted Tommy's passion for kicks, learning what the exact moment was. Make sure you follow Tommy on his Instagram page as there'll be a special promo event running this weekend. Without further delay, this is Team KLEKT's 5Qs and 5As with @tommeeblvck. Let's go!
Hi it's great to have you hear, can you please introduce yourself?
Hey guys, thanks for having me! My name is Thomas Mende aka @tommeeblvck and I've been a Team KLEKT member for almost three years now. I'm 34 years old – born and raised in a small town in Germany somewhere between Berlin and Dresden.
After finishing high school, I worked as a salesman in a wholesale market for building materials for around 10 years. I realised that a regular 9 to 5 job wasn't what I was interested in so I quit and began working as a self-employed photographer, content creator and influencer in 2016.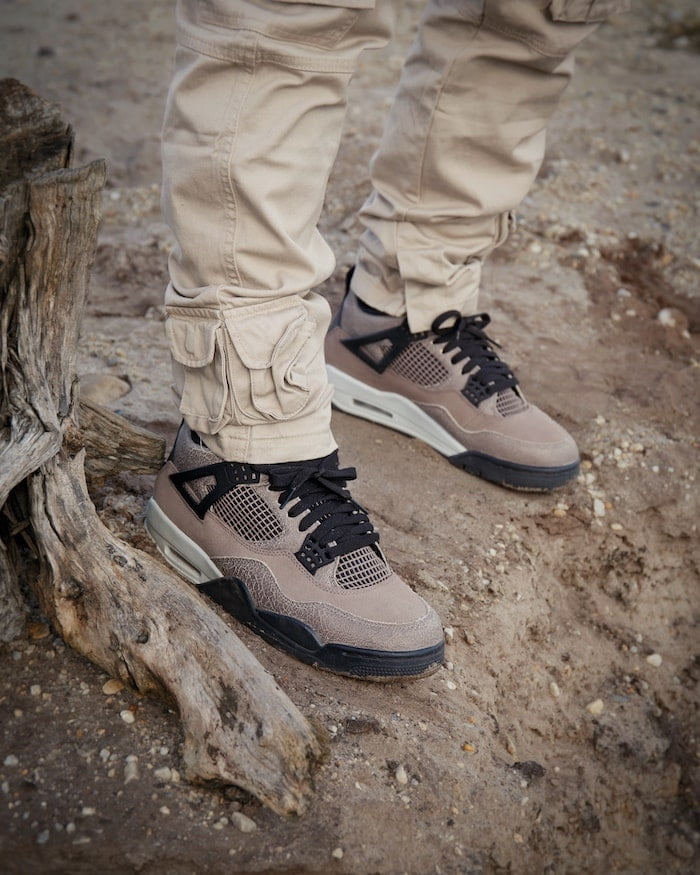 How did your passion for sneakers start?
From a young age, I always had a passion for sneakers and fashion. When I was around five years old I started playing football and I always wanted to have the latest boots, but my parents didn't share that same desire. When I got my first job as a paperboy when I was 14, I was able to spend my own money on video games and, of course, football boots. It was during these many visits to the sports stores that I noticed the latest sneakers.
I remember seeing sneakers in skating video games like Tony Hawk's Pro Skater which kickstarted my passion. The first pair of sneakers I bought with my own money was a Nike SB Dunk – unfortunately, I can't remember the colourway name, but it was a black and blue pair. From this one shoe, many other pairs followed.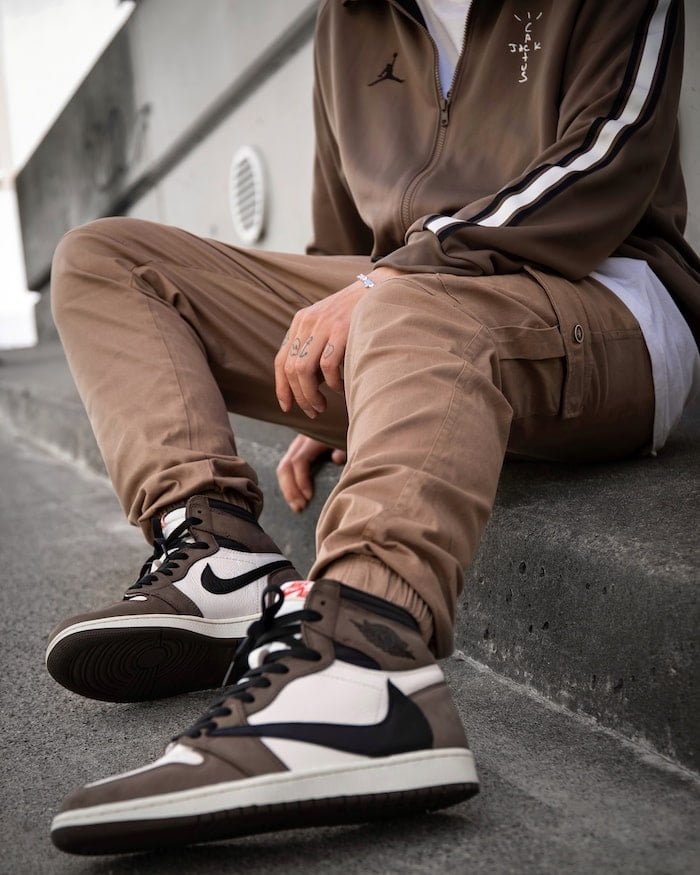 Do you have a holy grail?
That's such a difficult question to answer. My first holy grail was the OG Off-White™ x Nike Air Presto. It was the first pair that I paid resell for and, of course, I copped on KLEKT. Since I own that beautiful pair, I think my next grail would have to be the Off-White™ x Air Jordan 1 "Chicago." This is a pair that I will definitely cop one day!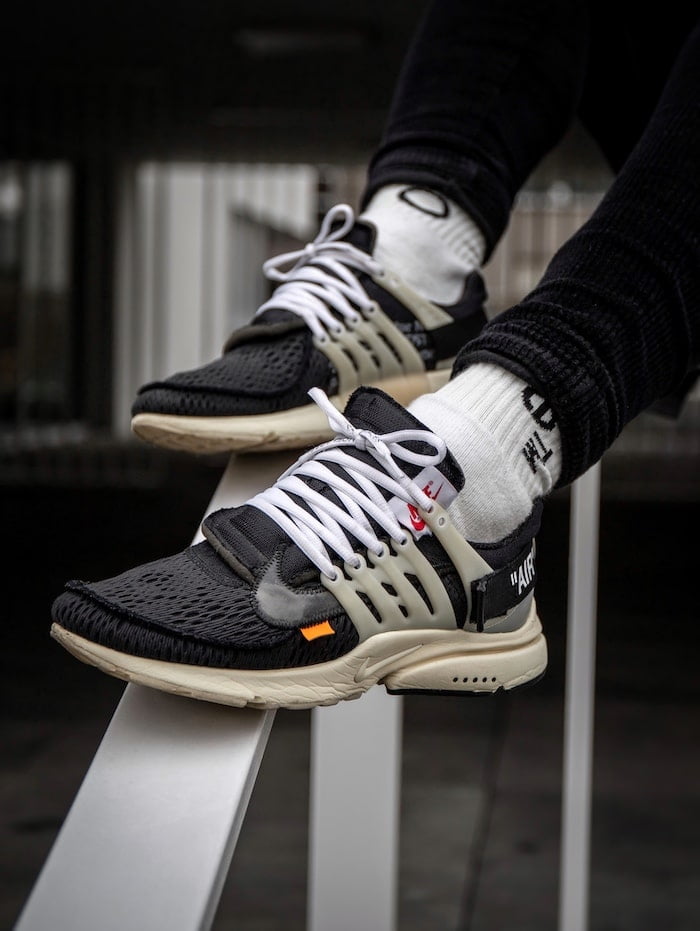 What are your last three sneaker cops?
My last three cops have been the: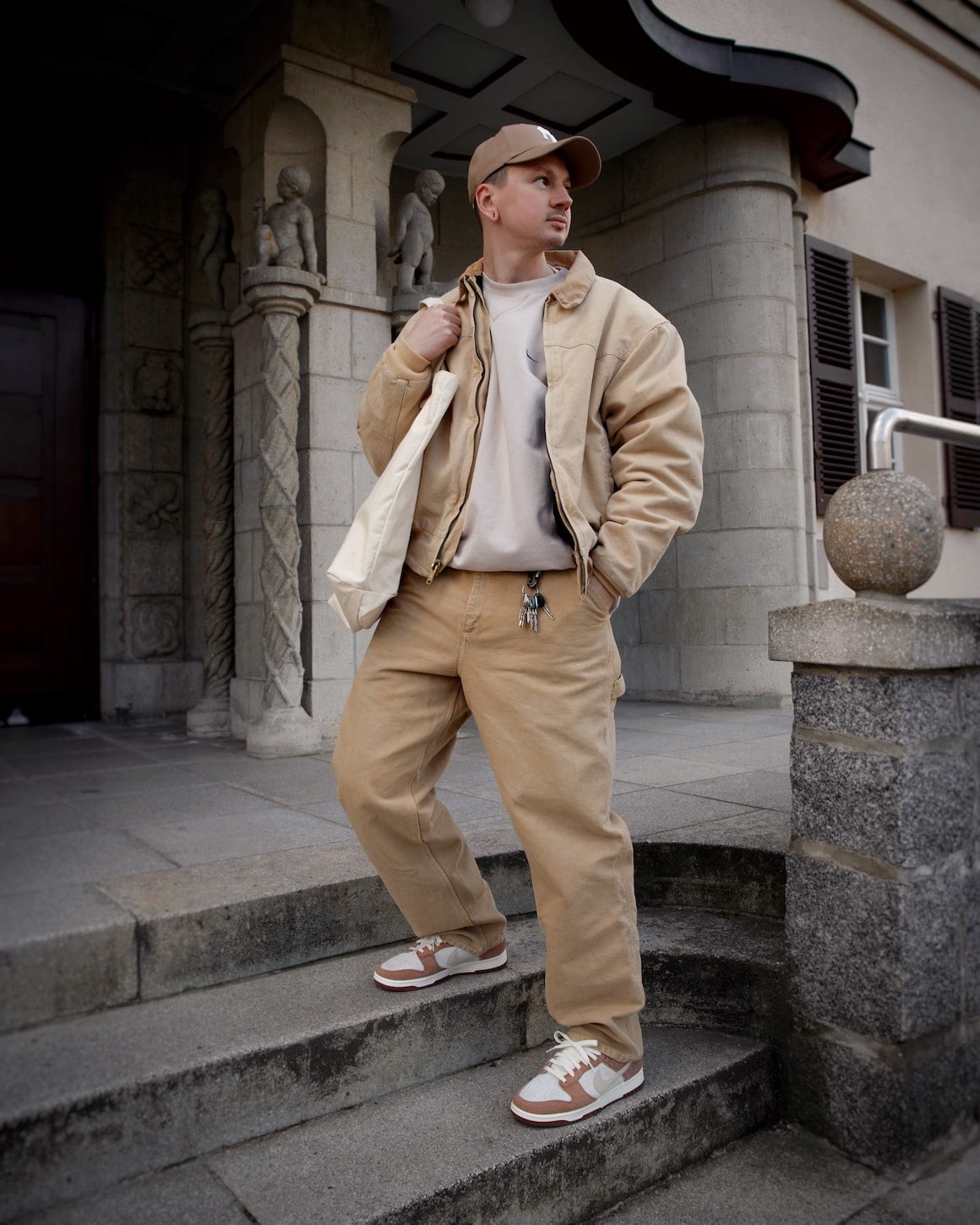 Can you give us the top five pairs in your collection?
That's a very hard question! There are so many pairs that I really love. I'm a big Travis Scott fan so I have to include both of his Air Jordan 1 collaborations. My love for Nike Dunks is still the same, so I'd have to nominate the recent "Chicago" pair as its such an iconic colourway. As I told you before, the Off-White™ x Nike Air Presto was the first grail that I copped so they'd have to be in there too! Last but not least, I would say the Air Jordan 1 High OG "ROTY" – they're my beaters and I wear them all the time. This a super underrated pair in my opinion.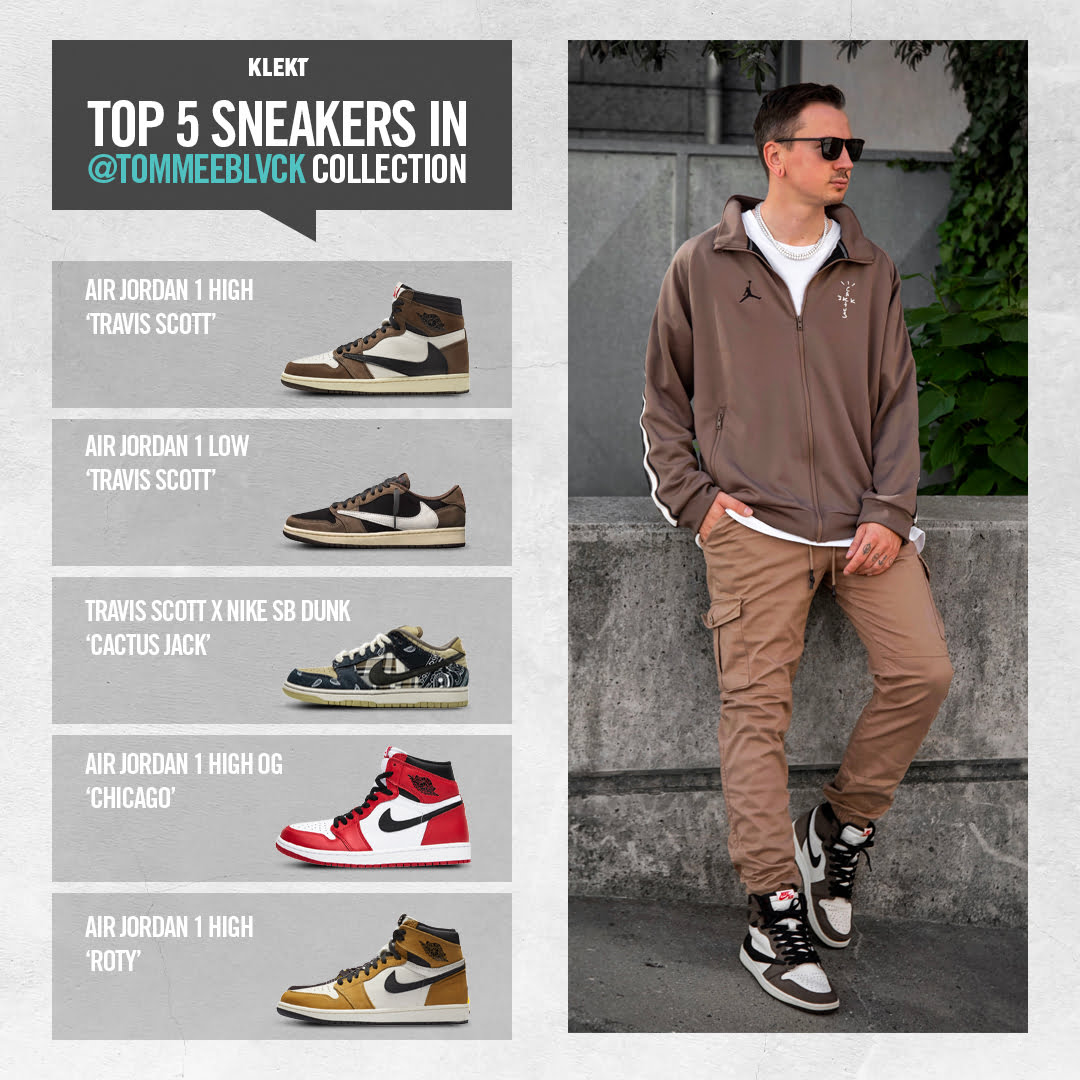 Make sure you follow Tommy on Instagram!