For the latest instalment of our 5Qs and 5As interview series, we're talking to one of the most widely respected women sneakerheads on the planet: @rebeccahyldahl. At just 22-years-old, Rebecca has amassed a collection that almost anybody on the planet would be jealous of. Often showcasing her huge closet on her Instagram, Rebecca is known for giving us a glimpse of her diverse range of sneakers, much to the delight of the community.
This interview will also play an important part in our International Women's Day campaign, showcasing some women in sneakers that you may not know about. Today, Rebecca will share her top five pairs, what it's like to be a woman sneaker collector and some of the pressing issues that are deep-rooted in the sneaker community. Make sure you check out Rebecca's Instagram where her followers will also have access to a special promo this weekend!
Hi Rebecca, it's great to have you here. Can you please introduce yourself?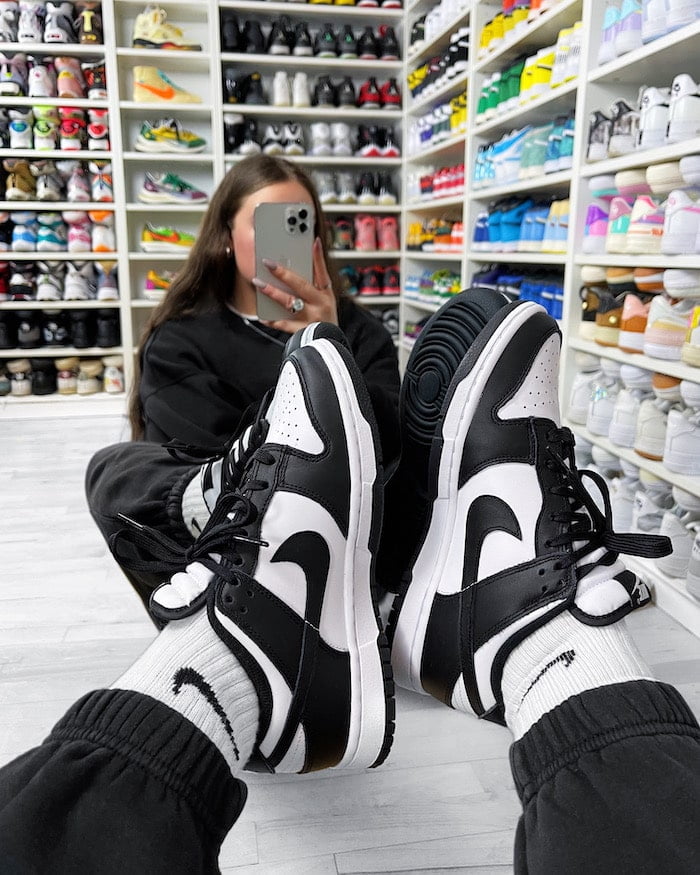 Hey guys, thanks for speaking to me today. My name is Rebecca and I'm a 22-year-old sneaker collector from Denmark, but you may know me as @rebeccahyldahl on Instagram!
Can you tell us the top five pairs in your collection?
Oh, this is a hard one. My shoes are my babies so picking a specific top 5 is simply not possible. But! I do have some pairs that I wear more than other pairs of course and lately, I have really been enjoying wearing the:
Was there a certain model or moment that has triggered your passion for sneakers?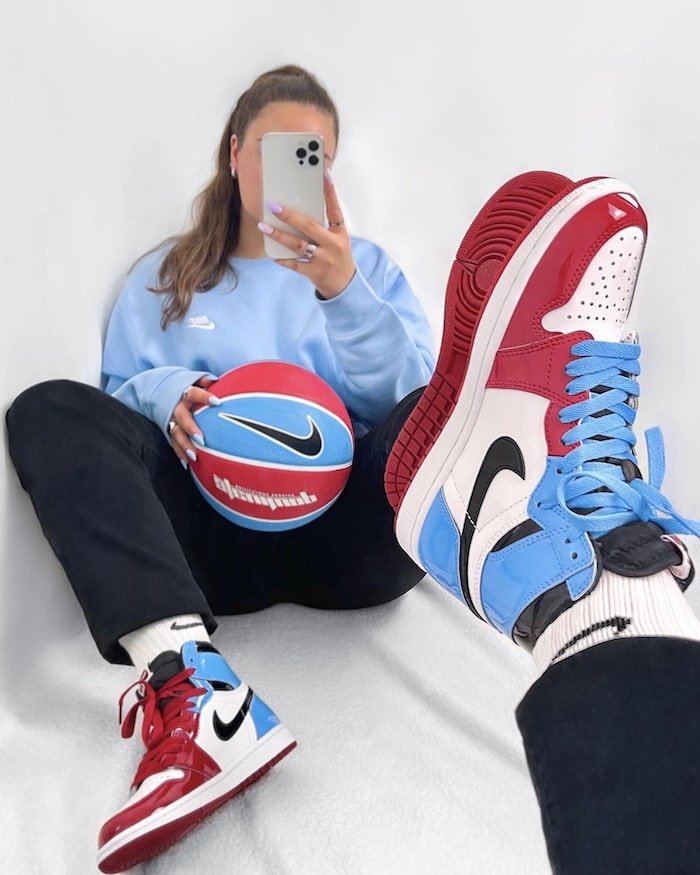 Yeah for sure. I fell in love with sneakers because of a few models like the Nike Air Force 1, Air Jordan 1, 4 and 11 and the adidas Superstar. Those were some of the first sneaker silhouettes that I really started collecting.
Do you think the sneaker community and its culture is sexist?
Unfortunately yes, but there are some amazing people in the community of all genders who are really working for equality. As a woman in the sneaker game, I'm sometimes met with prejudice online. I often receive really negative comments like, "your dad paid for all of your shoes" or "daddy's money" when sharing pictures of my closet. People can be really judgemental without reason when we should all be uplifting and supporting each other.
I try not to let it get to me, but it can make me angry and/or upset. It's 2021! Women don't need the backing of a man in anything, we don't need male providers to get what we want. I have worked my butt off since I was 14 to pay for my sneaker collection myself, and it's nobody's business how anyone goes about their life. We should support each other.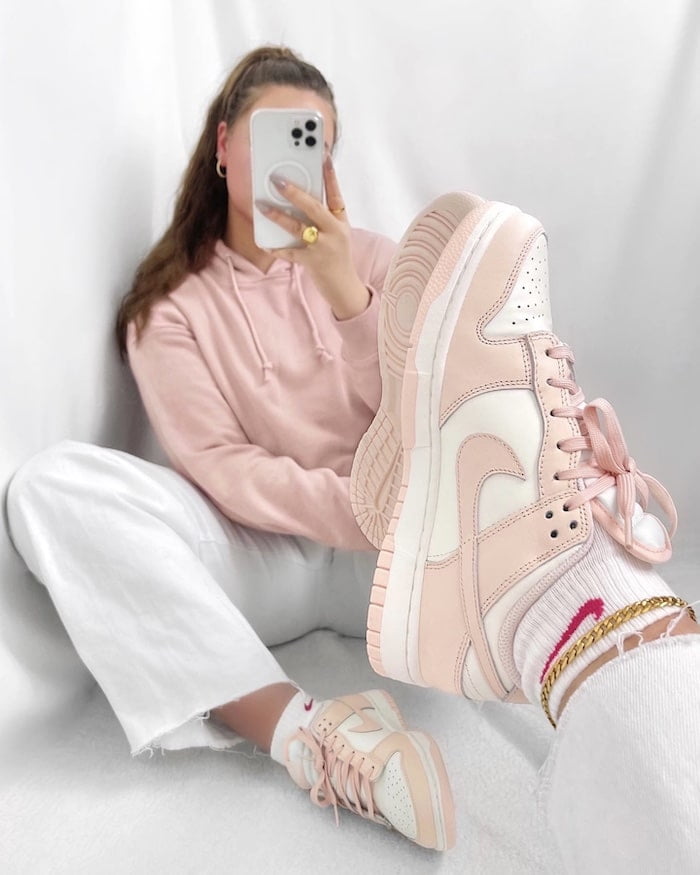 Being a female sneaker collector unfortunately also means that sometimes you're often excluded from sneaker drops because as they don't come in smaller sizes. A lot of the time the smallest size that's releasing is a US7 and that means that a lot of women can't wear the pairs due to having smaller feet. To make things fairer and more inclusive, drops should come in all sizes so people are not automatically excluded because of something they can't help: their shoe size.
We do sometimes get women's sneaker releases, and some of those are dope. But women in the sneaker game didn't ask for more women's releases: we asked brands to be inclusive and drop pairs in a full-size run. In my opinion, brands shouldn't be the ones to decide what people get to wear based on their gender. It's down to the community; let us as the consumer be apart of that decision.
What kind of other shoes would we find in your cupboard?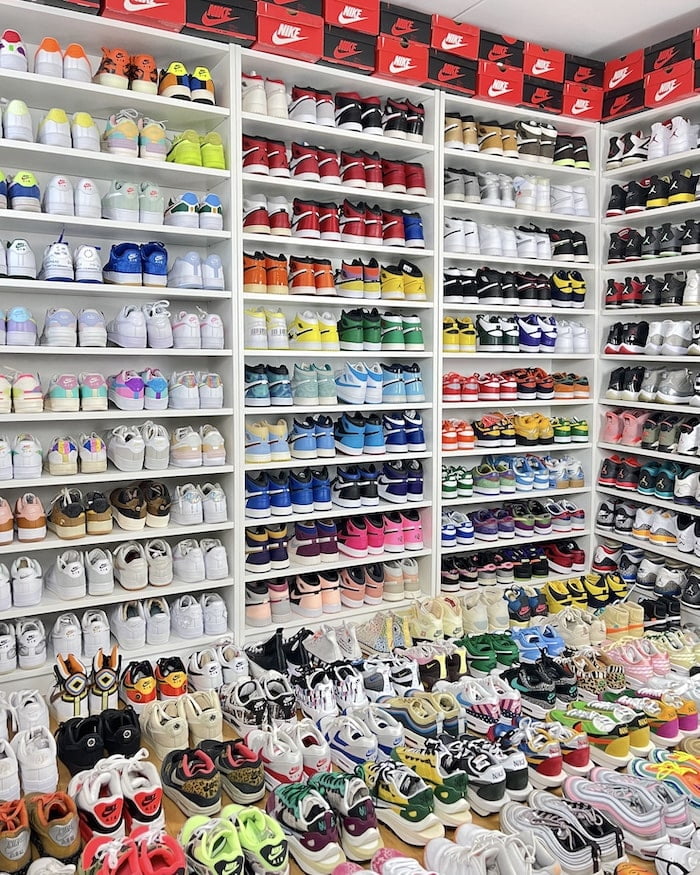 It's pretty much only sneakers haha. I do have some winter boots for when it's snowing but that's also pretty much it. I will always be a sneaker girl!
Make sure you follow Rebecca on her channels: Instagram