For this week's 5Qs & 5As, we're chatting to Team KLEKT member Brad Hobbs (@brad_hobbs). An avid sneakerhead, Brad's love of shoes started in his formative years as a skater. Recognising the importance of Nike SB in its earliest years, Brad soon became obsessed with the renegade Nike SB line, wanting the latest sneakers and streetwear. It was during this time, that he also found out that he was something of a sneakerhead.
In this interview, you'll hear from Brad about his love of skating and sneakers. Now running a skate shop, Brad has seen first hand how the hype around Nike SB has started once more. Check out the interview below and make sure you follow @brad_hobbs on Instagram. There'll be a special surprise for his followers this weekend so check it out!
Hi Brad, it's great to have you here. Who's the person behind this account?
Hi, my name is Brad and I'm a manager of a skate shop in Edinburgh, Scotland. I also skate and love sneakers!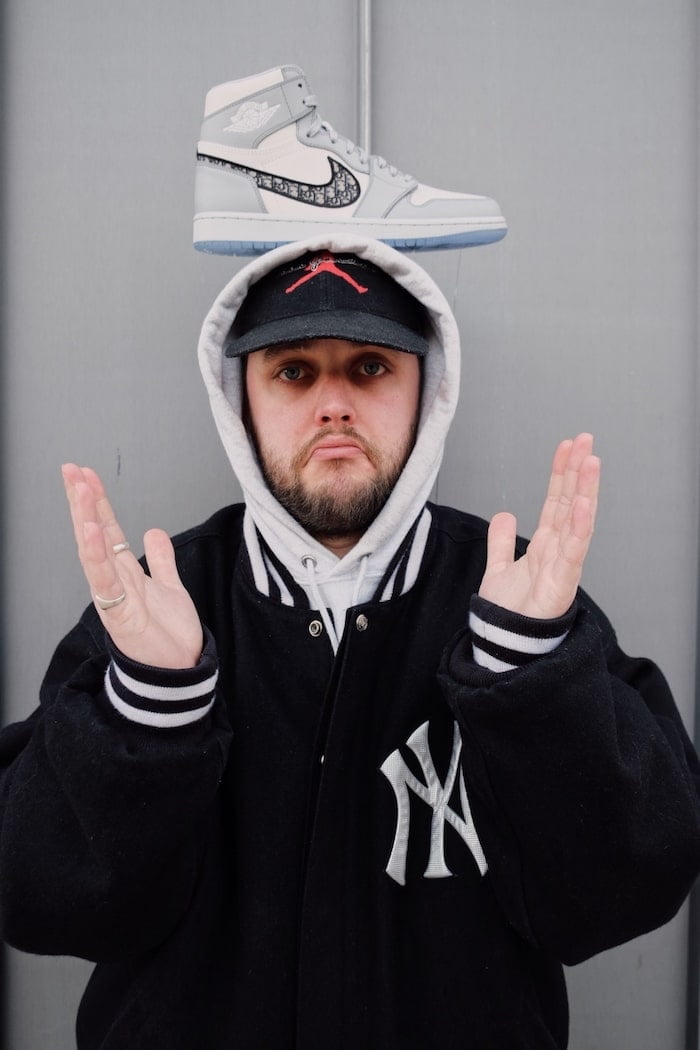 How did your passion for sneakers start and was there a certain model that triggered it?
My sneaker obsession started out with Nike SB dunks back in 2005. All I wanted to do was skate and have the latest Dunk and SB clothing! It's been a long road and I kept it quiet for some time until I realised how many more people were exactly the same as myself.
Nike Dunks definitely triggered it and at that age, I just wanted to skate so it wasn't in my mind to look after them. I regret that a little bit today but I am glad I just used them for what they were made for.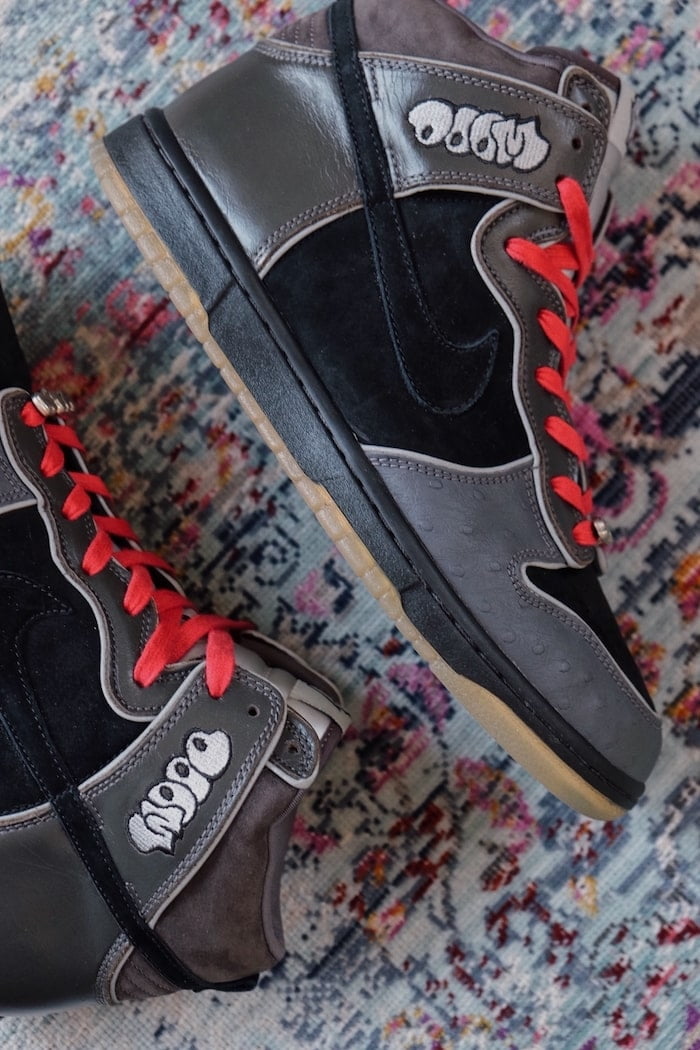 Do you have a holy grail?
Of recent these…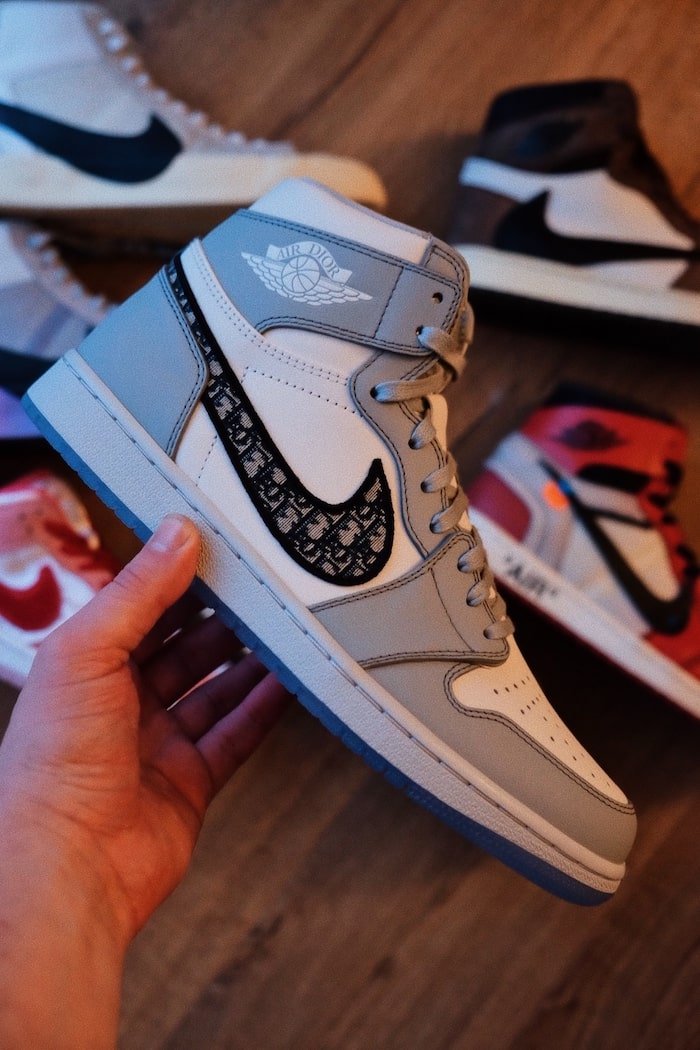 Can you describe the sneaker culture in the UK for us?
That's a tough one. I've lived in New York where sneaker culture is massive. Everyone always compares the US to the UK but the culture in the UK is big and the sneaker culture here is certainly strong. For me, it seems like there are pockets of it instead of everyone having some form of Jordan related obsession. That means you have to search for your fellow sneakerheads! It also seems everyone is into Yeezys and now Dunks. However, there is a great sneaker community in the UK and their passion and devotion are like no other.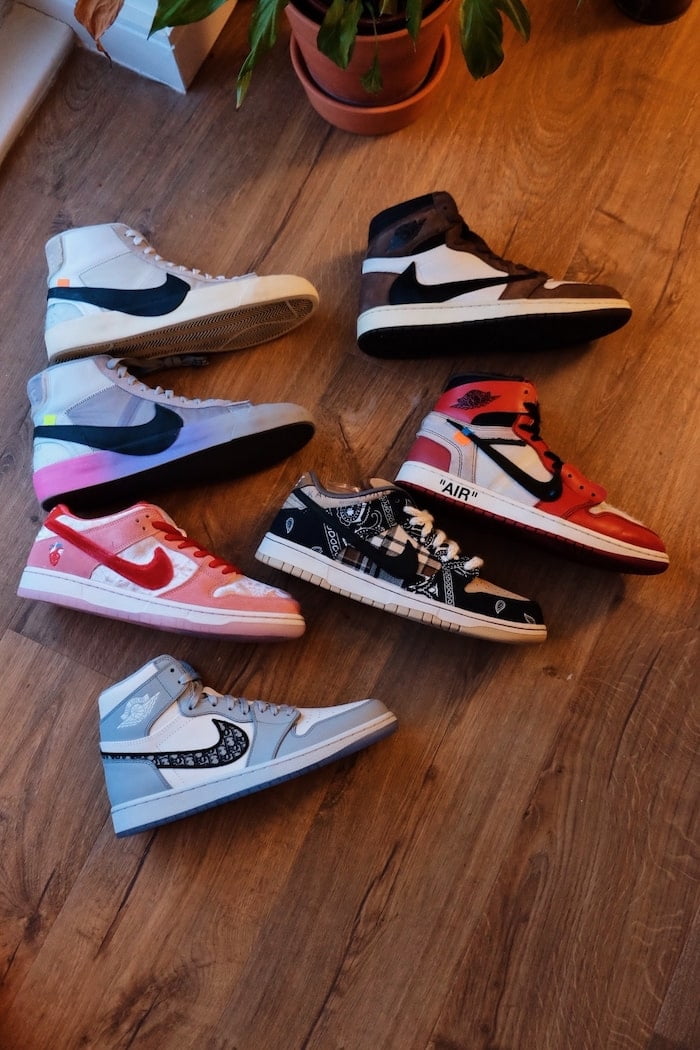 So Brad, could you pick out your all-time favourite sneakers in your collection?
Of all-time?! That is a tricky pick for me as it changes so much from Nike Dunk Highs to Dunk Lows to Air Jordan's. I think If I had to choose right now I'd say:
1. MF DOOM x Nike Dunk High
2. Travis Scott x Nike SB Dunk Low
3. Strangelove Skateboards x Nike SB Dunk Low
4. Union x Air Jordan 4 "Off Noir"
5. Ben & Jerry's x Nike SB Dunk Low "Chunky Dunky"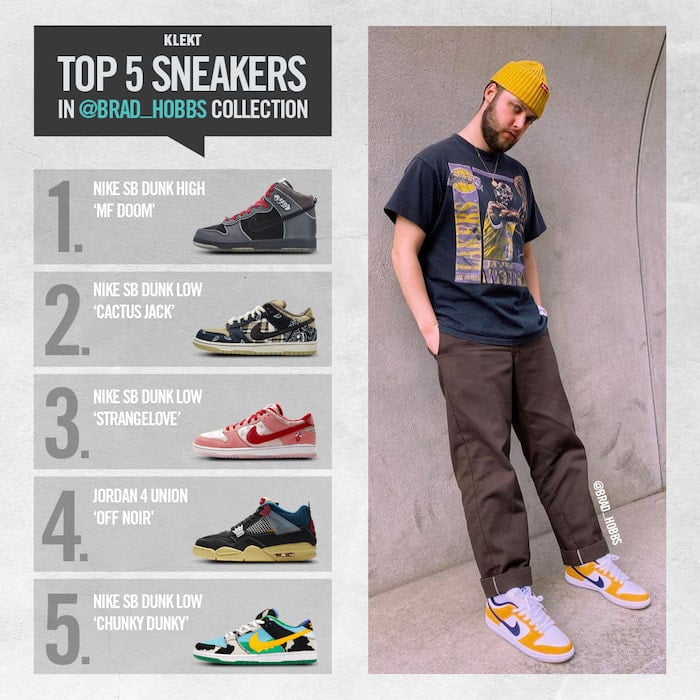 Make sure you check out Brad on Instagram and YouTube