It should come as no surprise that some of the biggest sneakerheads in the NFL have become famous for their talent and footwear collections. Often sponsored, these players are able to gain early access to some very limited and one-off pairs. Since the birth of Instagram, fans have been able to see a lot more of their favourite players and their sneakers. From Odell Beckham Jr to Victor Cruz, some NFL sneakerheads have some phenomenal shoes.
Of course, the fact that that American football players love their sneakers is not a new discovery. American football and basketball play a big part in street-culture in the US, meaning these players often wear some rare Jordans or Dunks ahead of a game. With Super Bowl Sunday nearly here, we're taking a closer look at some of the biggest sneakerheads in the NFL. As you can imagine, there are some very big names in this list that have big collections to match.
Without further delay, let's take a closer look at some of the NFLs biggest sneakerheads and their collections!
Victor Cruz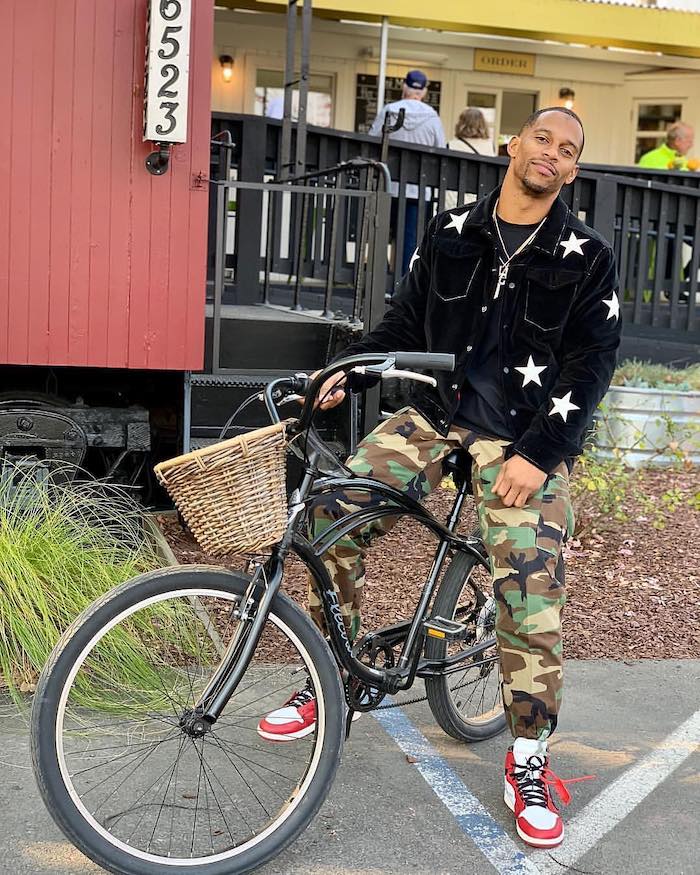 Victor Cruz has one of the best sneaker collections, there's no doubt about it. Whilst he may have retired back in 2018, the former wide receiver made a lot of noise both on and off the field with his sneakers. As a former Nike athlete, Cruz has access to some of the rarest sneakers on the planet. From Air Force 1s to Nike Dunks and Air Jordans to Air Max, Cruz has some crazy pairs in his collection. Sneakerheads will also remember he was fortunate enough to have his own signature Nike shoe dubbed the Air Cruz. Although his playing days may be over, Victor Cruz sneakers are hard to beat.
Antonio Brown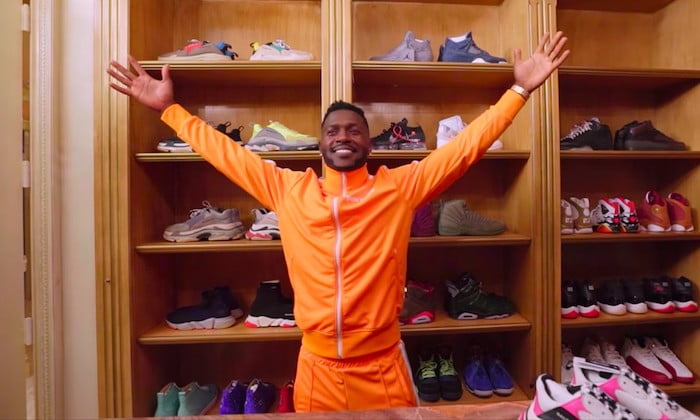 Few sneakerheads on the planet can forget when Antonio Brown's sneaker collection was previewed on Complex Closets. The Tamp Bay Buccaneers wide receiver gave fans a closer look at some of his pairs, covering the likes of Air Jordan, Off-White™ and rare Air Yeezy. According to Brown, he's been collecting for over a decade, meaning he's heavily invested in the sneaker industry. This is another one that shouldn't come as a surprise!
Odell Beckham Jr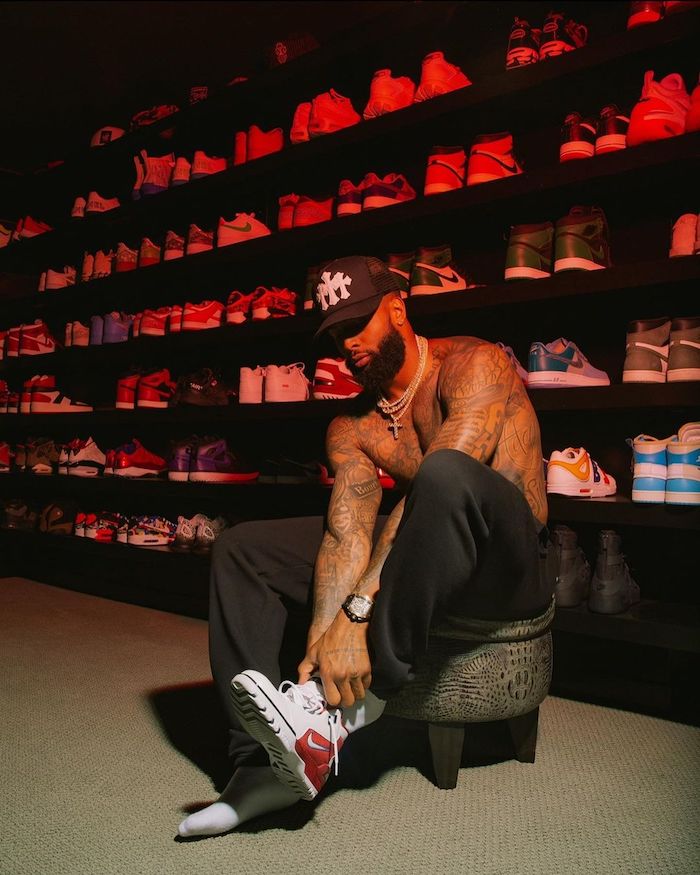 Odell Beckham Jr is without a doubt one of the most well-documented sneakerheads in the NFL. As a Nike athlete, OBJ's signature shoes have always been a talking point, much like his custom cleats. However, the wider receiver has been a big collector since a young kid. Friends with the likes of Virgil Abloh, Travis Scott and more, OBJ is definitely well connected in the sneaker industry. Owning pretty much every rare sneaker you'd ever want, Odell Beckham Jr's sneaker collection is crazy.
Davante Adams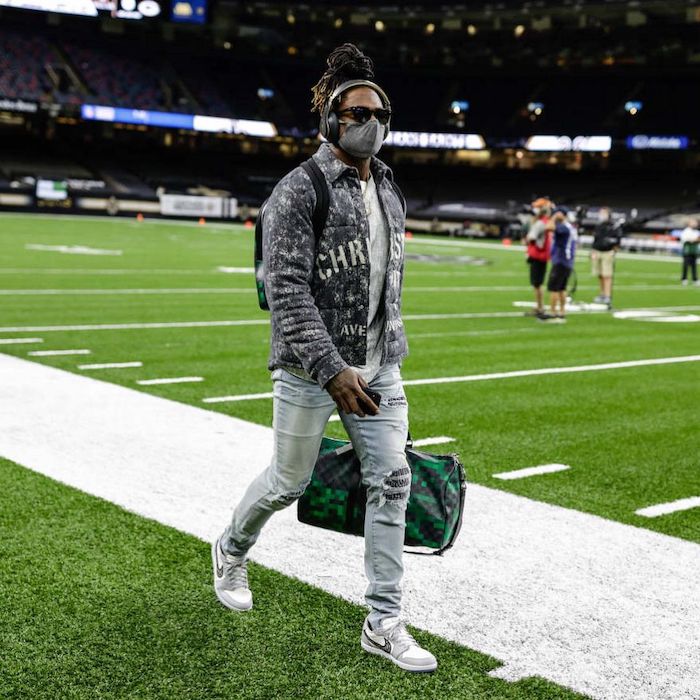 Whilst he may be one of the youngest players on this list, Davante Adams sneaker collection certainly rivals his peers. The Jordan Brand sponsored athlete joined Team Jumpman back in March and gained access to some crazy pairs. Of course, he also has the likes of Off-White™ x Air Jordan 1s alongside the highly coveted Air Dior Jordan 1. At 28 years old, Davante Adams sneakers are certainly not to be doubted. Let's just hope there's more to come.
Colin Kaepernick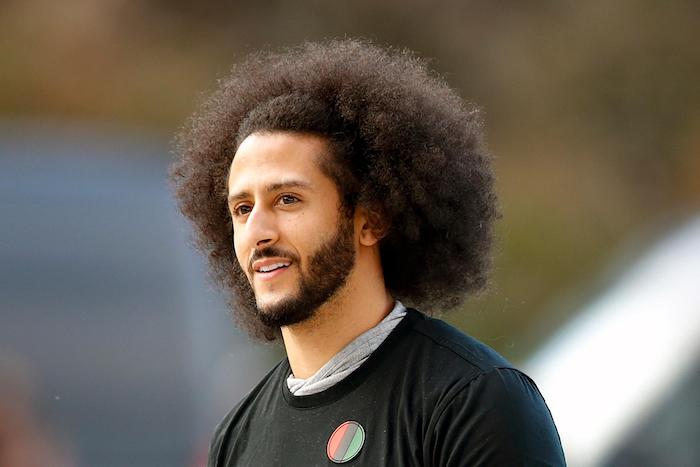 Colin Kaepernick's sneaker collection at one point rivalled any player on this list. The former San Francisco 49ers quarterback had to convert his garage into a closet in order to house most of his kicks. As an American civil rights activist, Kaepernick has since started donating a large portion of his sneaker collection to those who need it most. Of course, Colin Kaepernick's Nike sneakers have since been about spreading a message of equality, something we can all get behind.
William Moore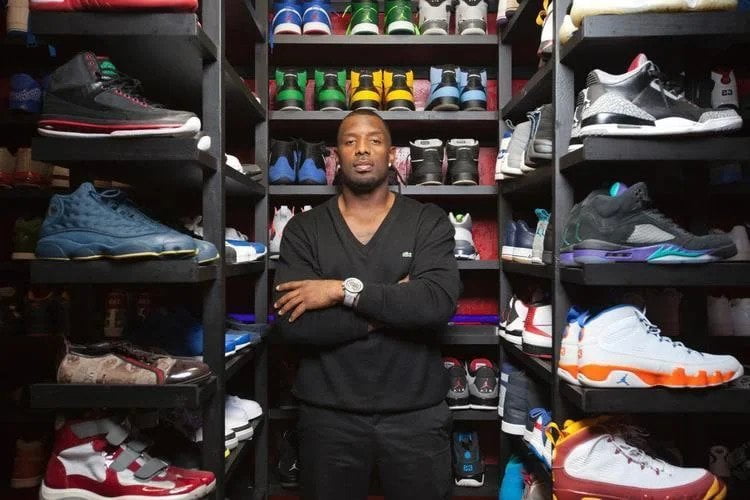 William Moore has one of the most underrated sneaker collections in NFL history. The former Atlanta Falcons strong safety has some of the best sneakers in the NFL, there's no doubt about it. Though he retired back in 2015, that hasn't stopped Moore from continuing to grow his sneaker collection. As you can see from the image above, Willymo has something of a thing for Air Jordans. There's no doubt about it, this is one of the best sneaker collections in the NFL.
Joe Haden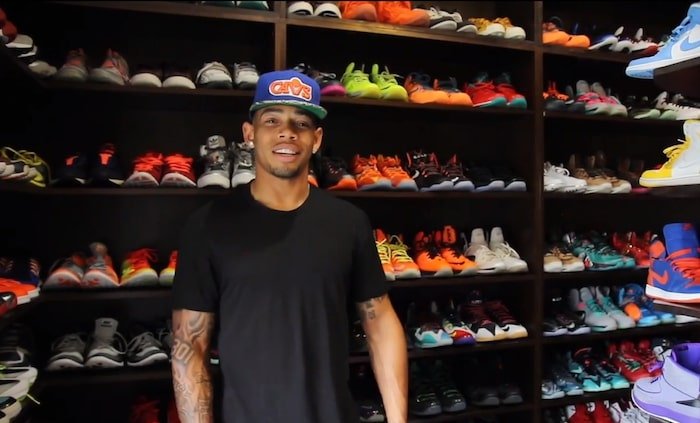 Joe Haden's sneaker collection is really hard to come close to. The 31-year old cornerback for the Pittsburgh Steelers has been showing off some the rarest sneakers on the planet for a long time now. Haden's love of sneakers began as a youth, something he has often spoken about. After joining the Jordan Brand family, Haden was able to keep growing his collection more and more. With a custom-built room just for his sneakers, Joe Haden's sneakers are definitely looked after.
T.J Ward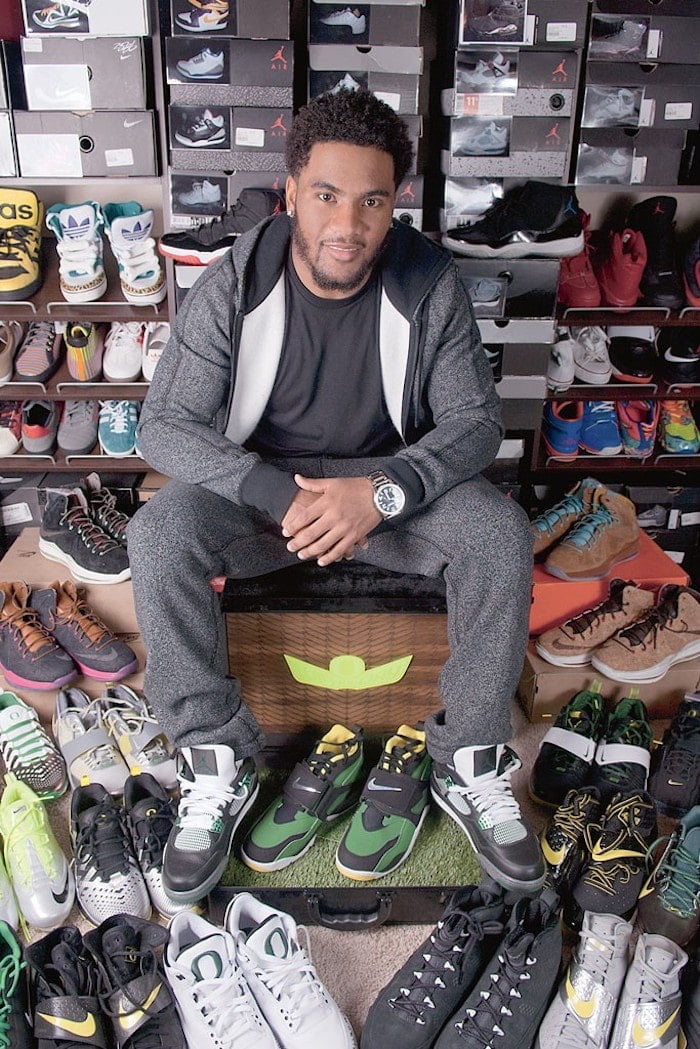 T.J Ward's sneaker collection is one of the best in the NFL. The safety has often showcased some of the rarest pairs on the planet and has some serious heat in his collection. From Oregon Air Jordans to sample LeBrons, it's hard to get close to TJ Ward's sneakers. As you can probably imagine, Ward's sneakers have often gained attention off the field. Whilst he may be a free agent now, we hope that TJ Ward's sneakers grace the tunnel once more soon.
Andre Branch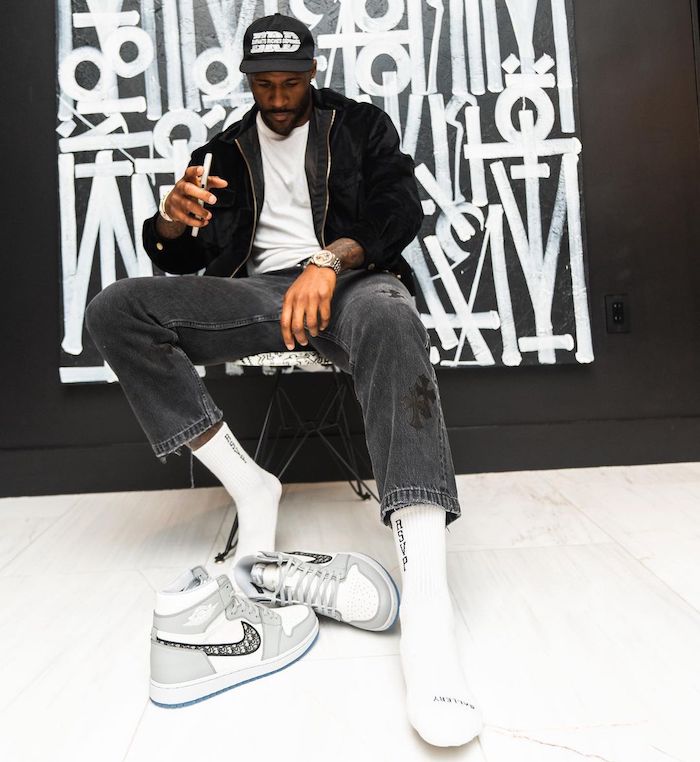 There are few players in the NFL who can come close to Andre Branch's sneaker closet. The outside linebacker has often shown off some of the rarest pairs on the planet. Branch is fortunate enough to be able to wear the likes of Air Yeezys, Air Diors and Off-White™ x Nike on a daily basis, often documenting his collection on his social media. It should come as no surprise that the free agent has spent the last year or so picking up some gems to add to his sneaker closet.
Darnell Dockett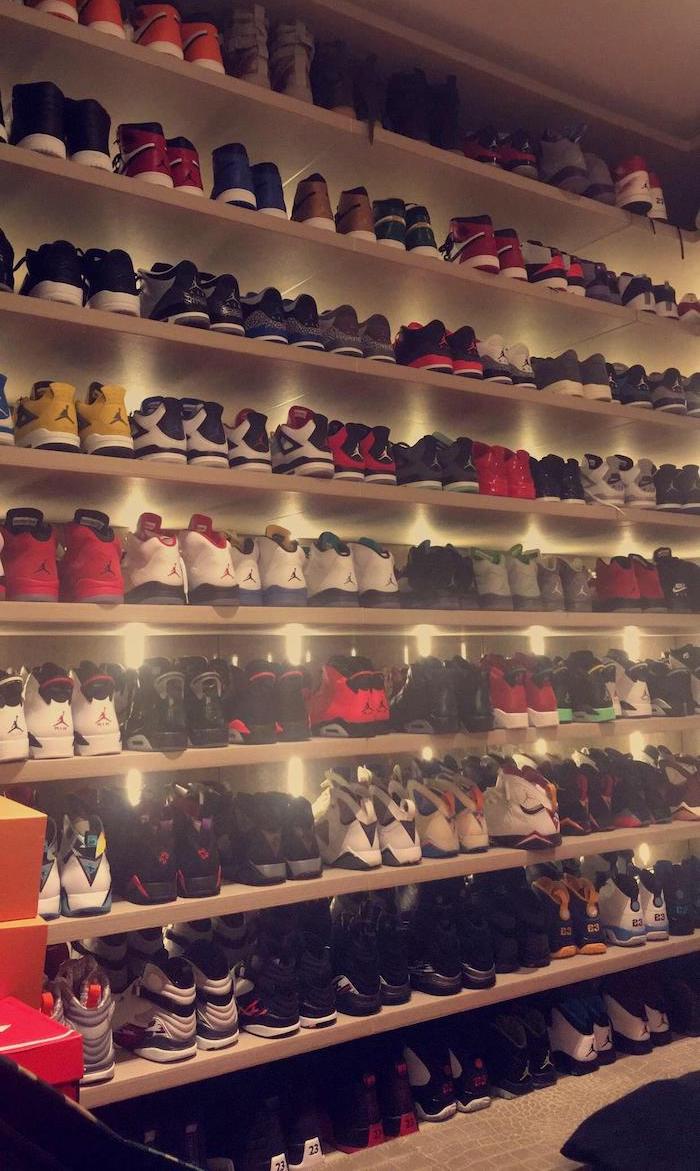 As you can see from the image above, Darnell Dockett's sneaker collection is difficult to compete with. The former American football defensive has spent his retirement relaxing but that doesn't mean his been out of touch with sneakers. Often spotted out in classic Air Jordan's, Dockett's sneaker closet had to make this list. It's hard to beat a varied selection of Jordans and Dockett's maybe our favourite based purely on the number of different pairs.
Final Thoughts
That concludes our round-up of some of the biggest sneakerheads in the NFL! As you can see, there's a number of high profile names that made this list. There is no doubt that some of American football's biggest sneakerheads have come and gone, but a new wave is ready to take over. Make sure you head to the KLEKT store to check out some more sneakers!