LVMH has announced its plans to acquire a majority stake in Off-White LLC, the owner of Virgil Abloh's label Off-White. The news has, of course, come as quite a surprise and has sent shockwaves throughout the fashion industry. Several outlets broke this story this morning, with The New York Times getting a comment from Abloh in an interview: "I'm getting a seat at the table."
Off-White, which was founded in 2013 by Virgil Abloh, has experienced tremendous growth in its eight years. Collaborations with IKEA, Nike, Moncler, EVIAN and more have seen it transition from a typical fashion brand into more of a lifestyle. New Guards Group, who helped bring Off-White to life, will remain an operating partner whilst Abloh will keep a 40% stake in the business and maintain the creative director role.
Abloh, who is now 40, is no stranger to the LVMH group. After replacing Kim Jones as creative director of Louis Vuitton Menswear in 2018, Abloh has pushed the brand in a new direction. According to reports, LVMH plans to work alongside Abloh to push Off-White further in new categories. The French luxury group has a diverse range of brands under its name, covering everything from hotels and cosmetics to wine and spirits.
Finer details have yet to be revealed, but this is very big news. Stay tuned to KLEKTIVE as we reveal more about this story as it breaks.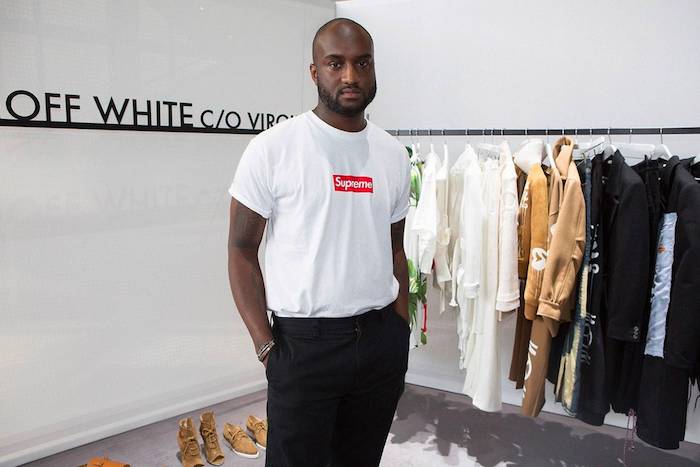 Image Source: Pinterest