The Air Jordan 4 is without a doubt one of the most popular sneakers, not just from Tinker Hatfield's classic run of Jordans, but of all time. Since its debut in 1989, the AJ4 has become a mainstay of popular culture, even rivalling the original AJ1. This May, Jordan Brand are bringing back one of its most popular colourways, the Thunder.
No matter the colourway, the Jordan 4 is a timeless design. Here to show you why are a few members of Team KLEKT working the versatile model into a number of fits, providing some inspo on how to style the Air Jordan 4.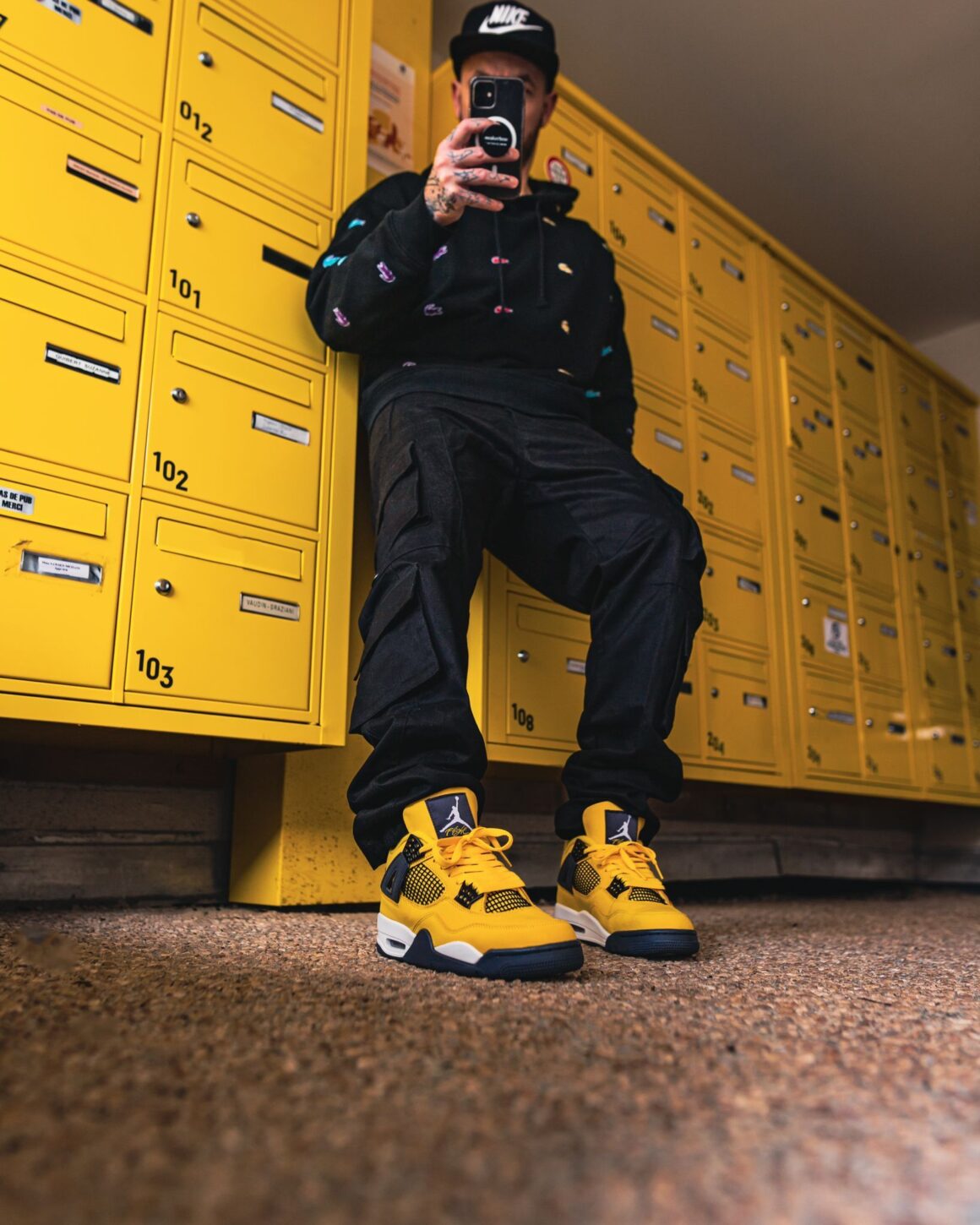 First off we've got the Thunder's counterpart, the AJ4 Lightning. Carefully coordinated with the letterboxes, @sneakers_ink_ rocks these 4s with an all-black fit, letting the lightning-yellow upper pop even harder.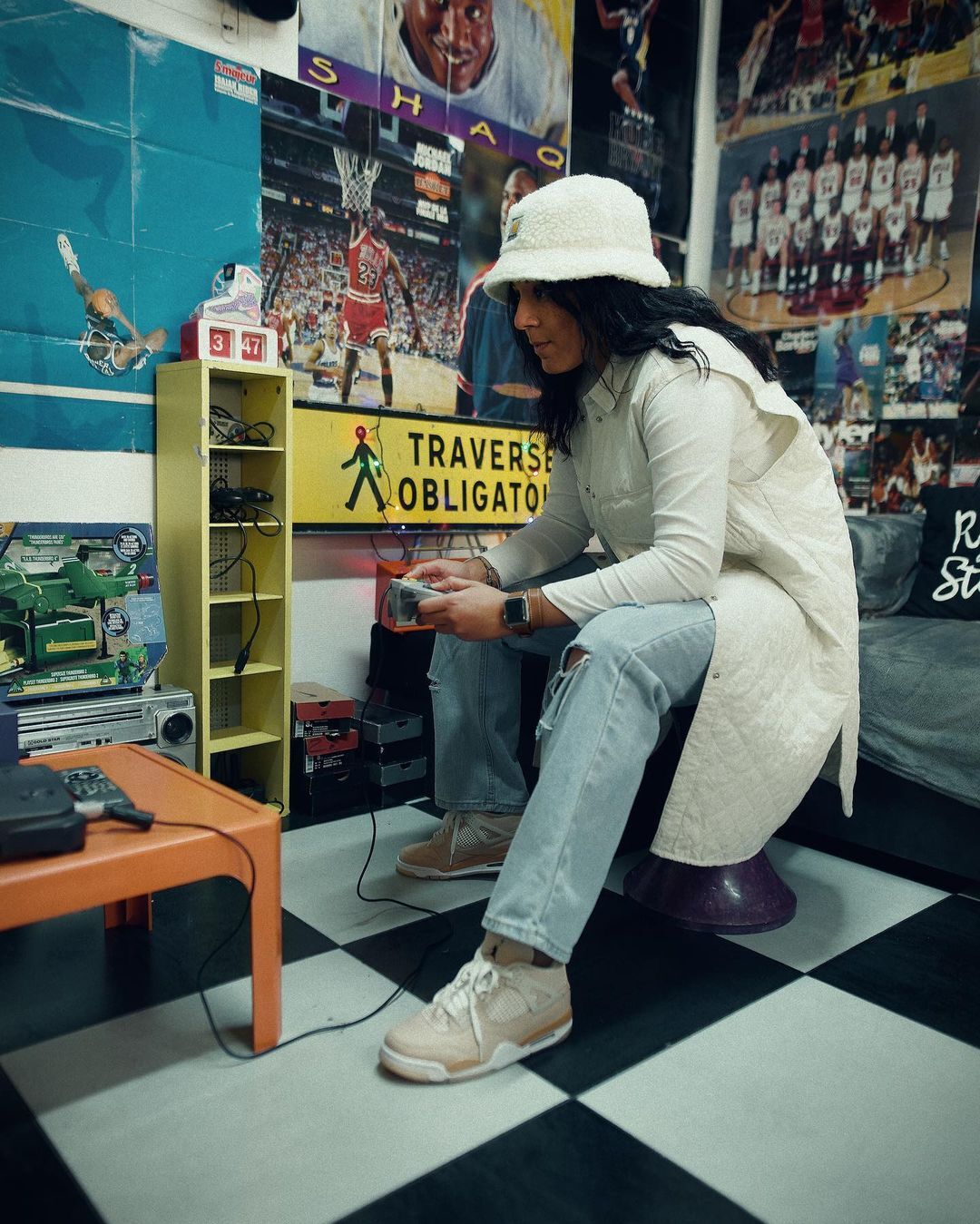 For something a little lighter, @uuzy_ is wearing the AJ4 WMNS Shimmer, one of the most versatile colourways out there. The Shimmer is tied together with a lightly coloured, Y2K-inspired look.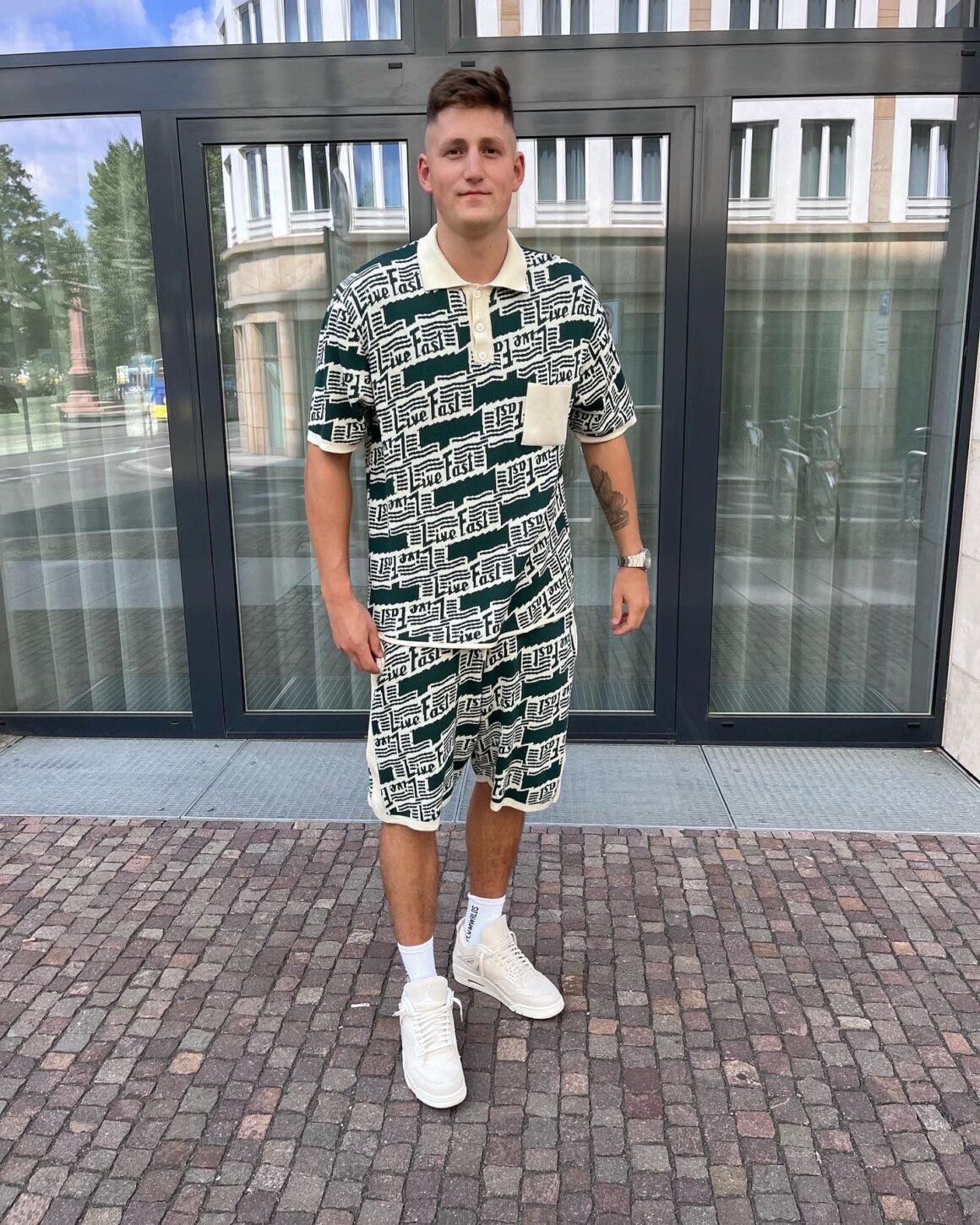 Paired with a bold co-ord set by @tommy794_official, the neutral Blank Canvas colourway stands out in solid white.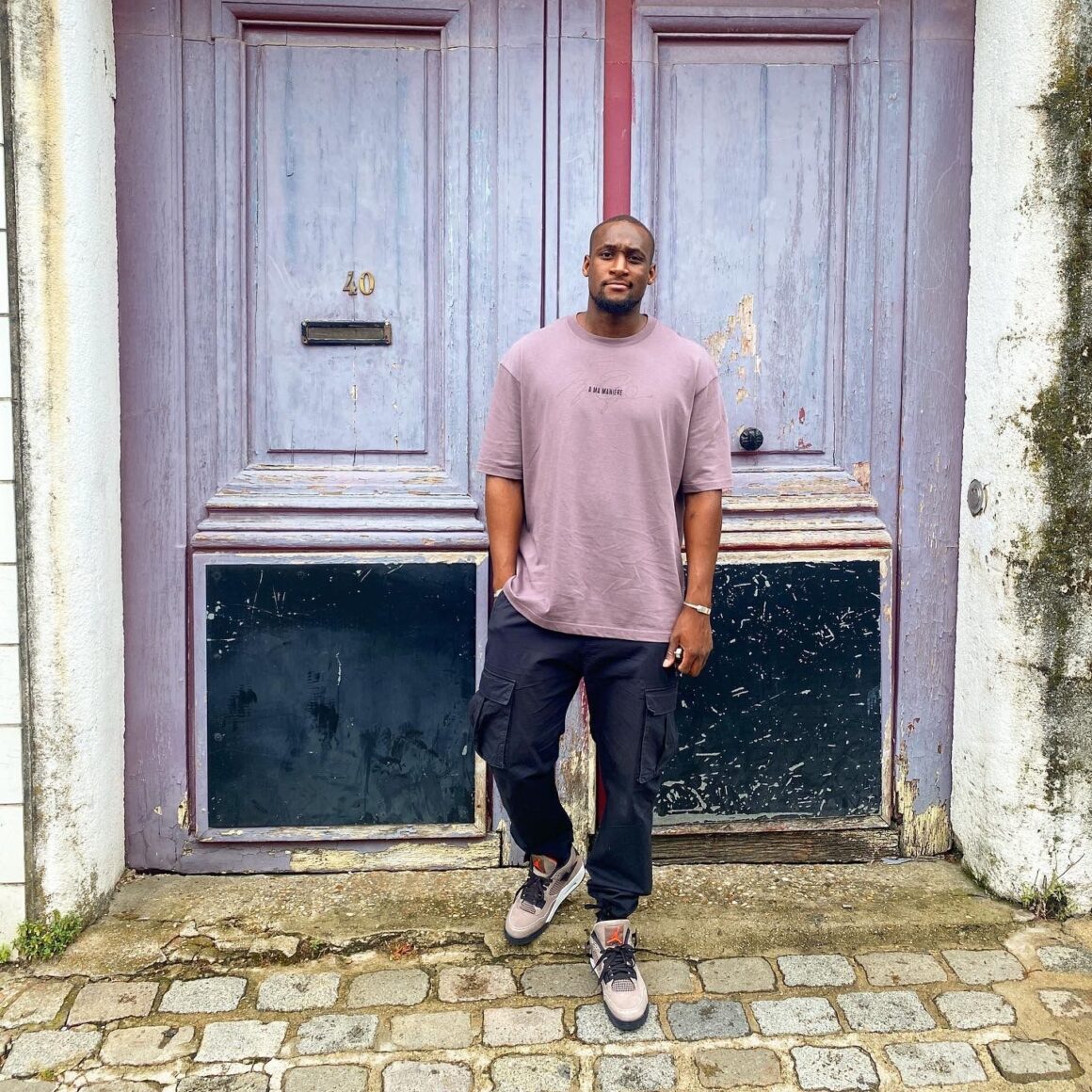 The earthy suedes of the popular Taupe Haze colourway are seamlessly styled by @na_makane_ with a natural lilac tee and dark cargos.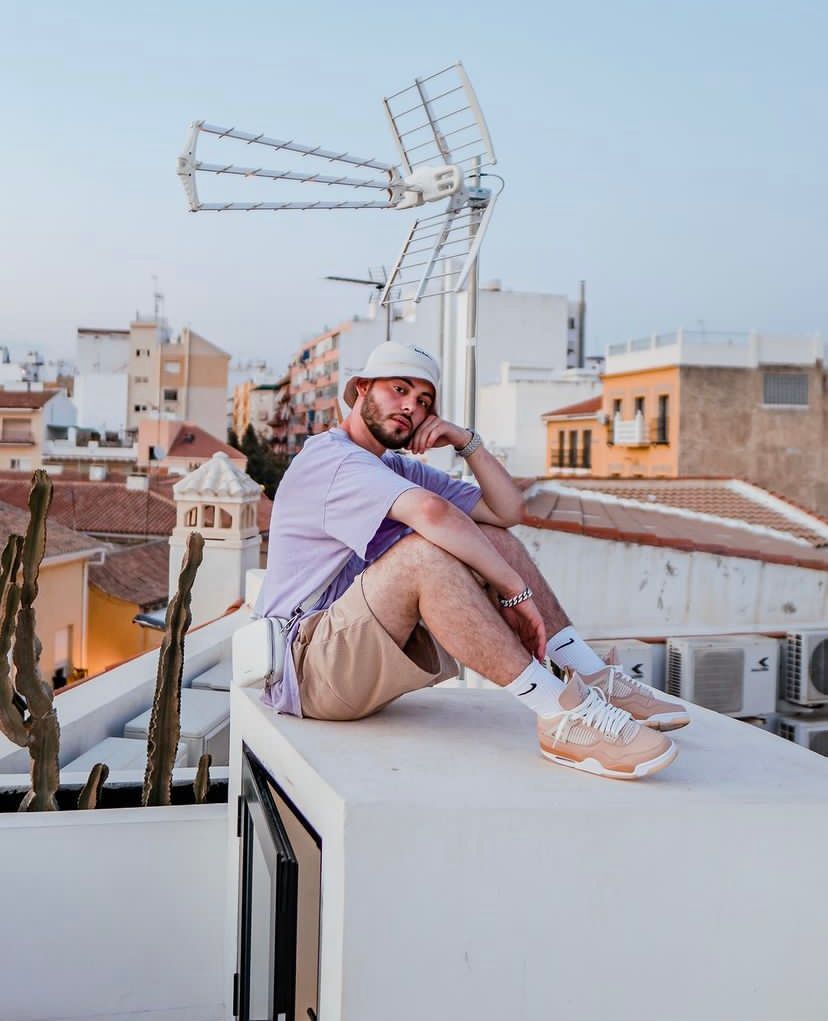 Dressed in a perfect summer fit, @nickcaoz lets the Shimmer's reflective upper catch some rays on the rooftops.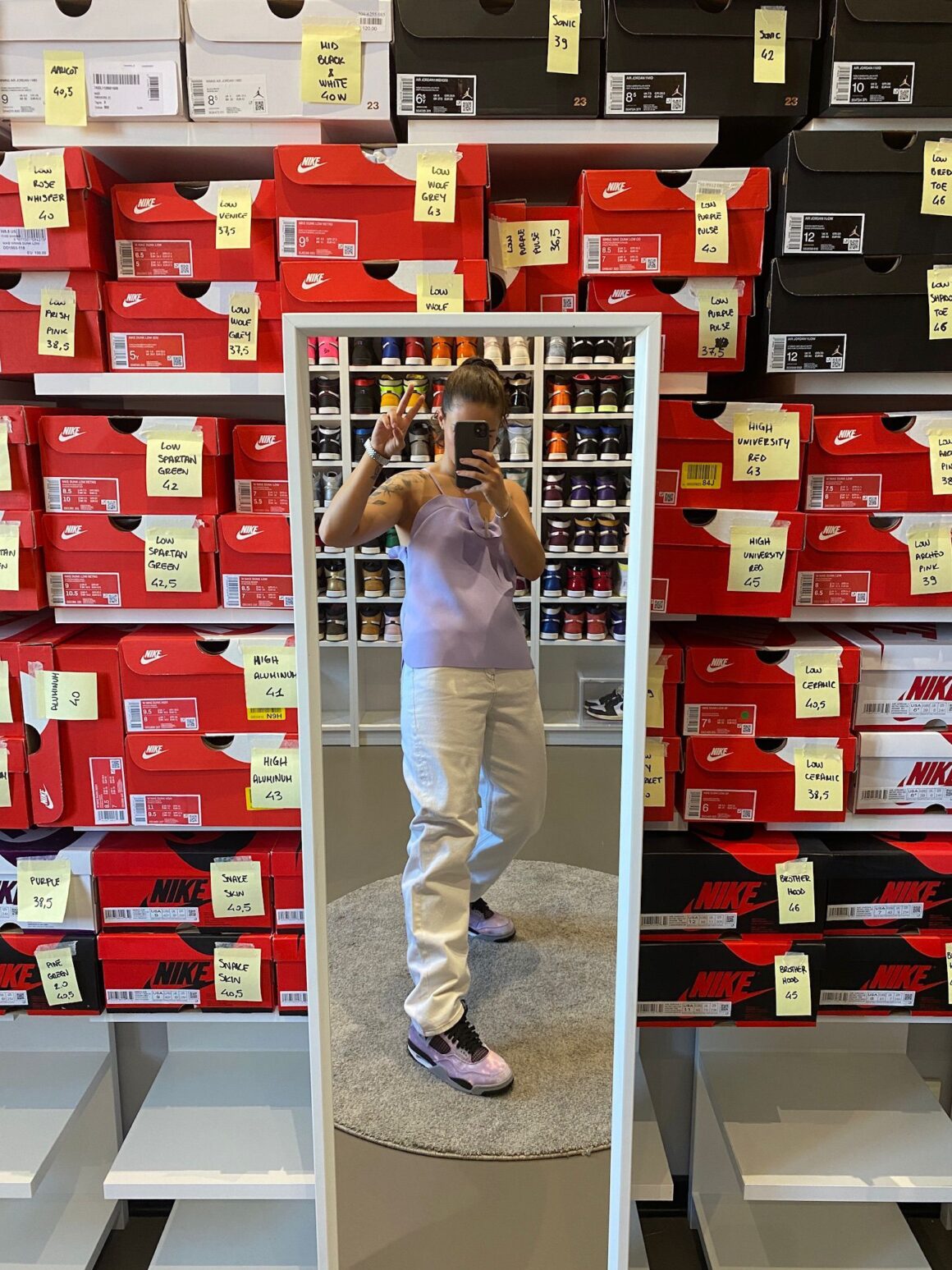 On the more colourful side of things, @ludovicavincenzi shows off the psychedelic Zen Master with a matching purple top.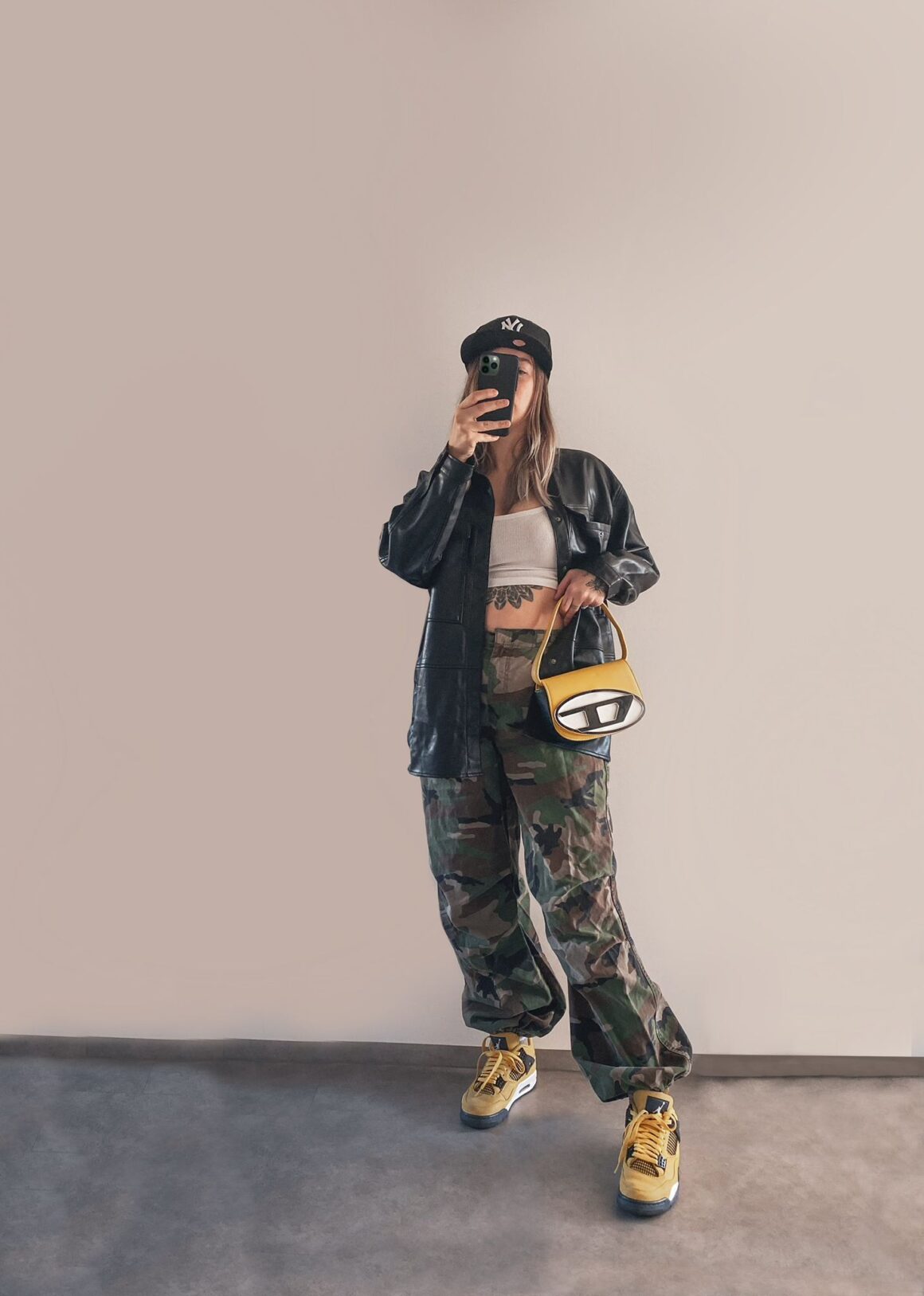 Once again, the AJ4 Lightning stands out in this dark camo and leather ensemble from @pucineg, with some solid colour coordination going on with the bag.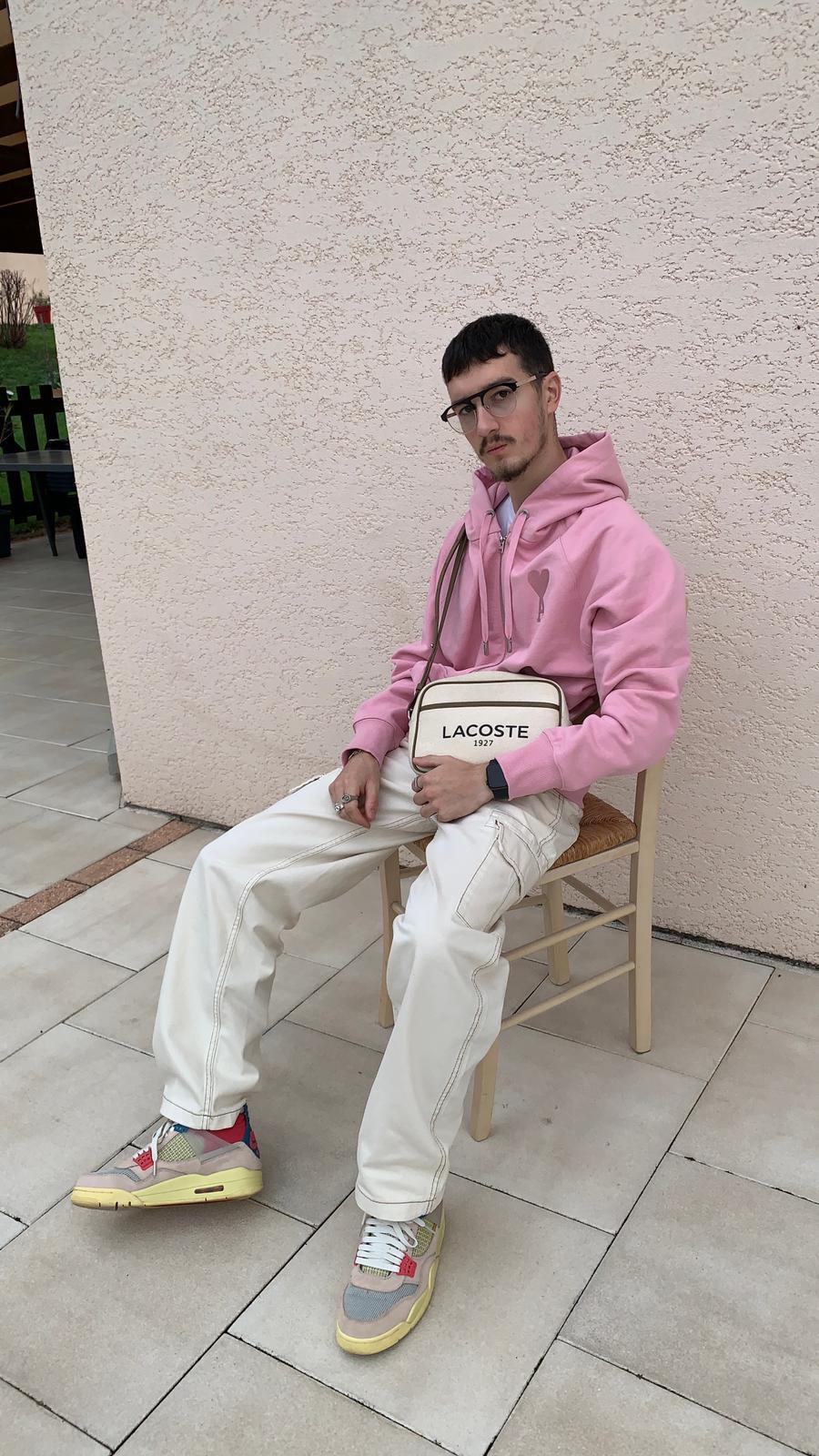 This bright pink AMI hoodie worn by @exito_world is a perfect fit for Union LA's vibrant yet cool Guava Ice colourway.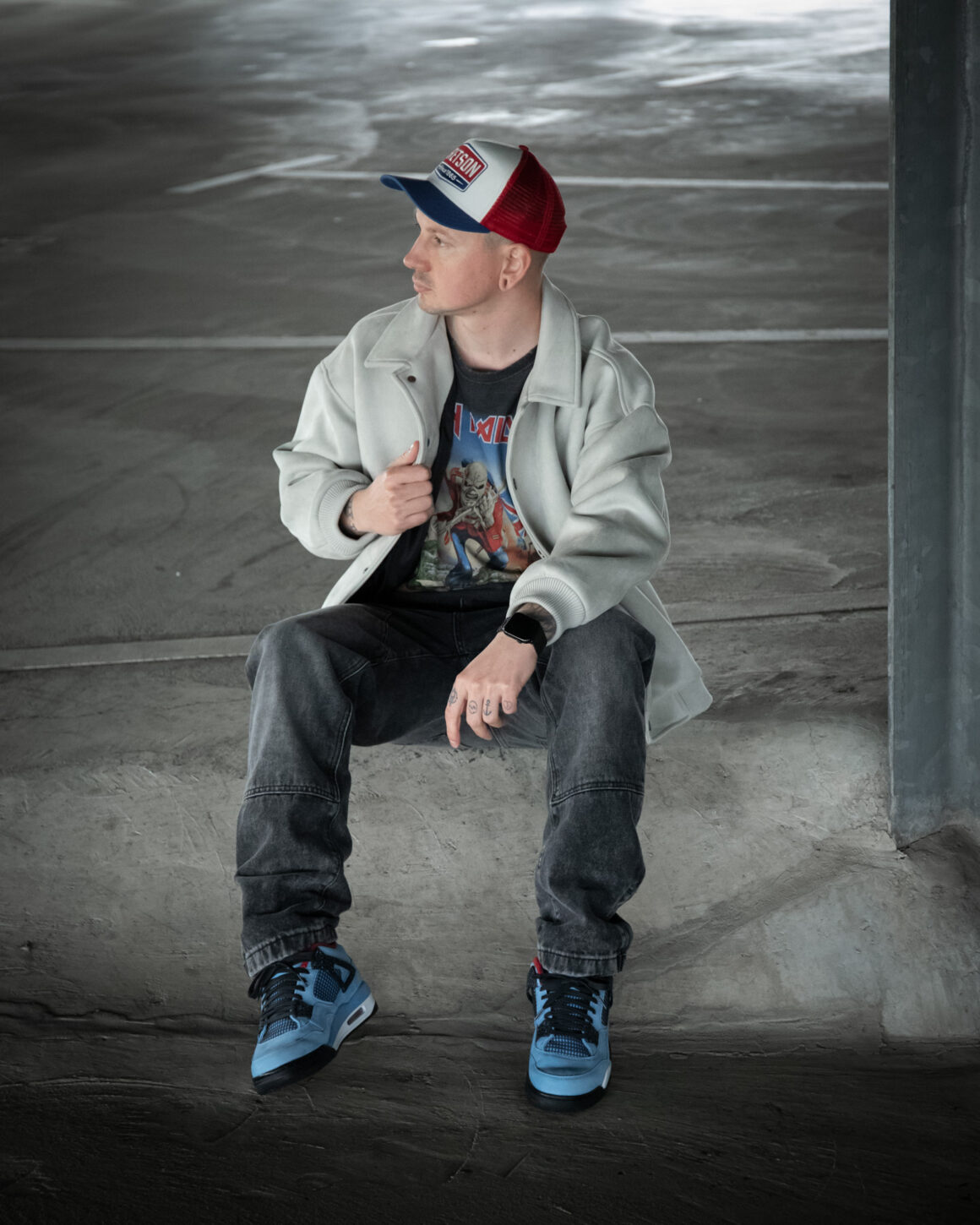 @tommeeblvck taps into Travis' western vibes, rocking a red white and blue trucker hat along with a classic Iron Maiden tee underneath.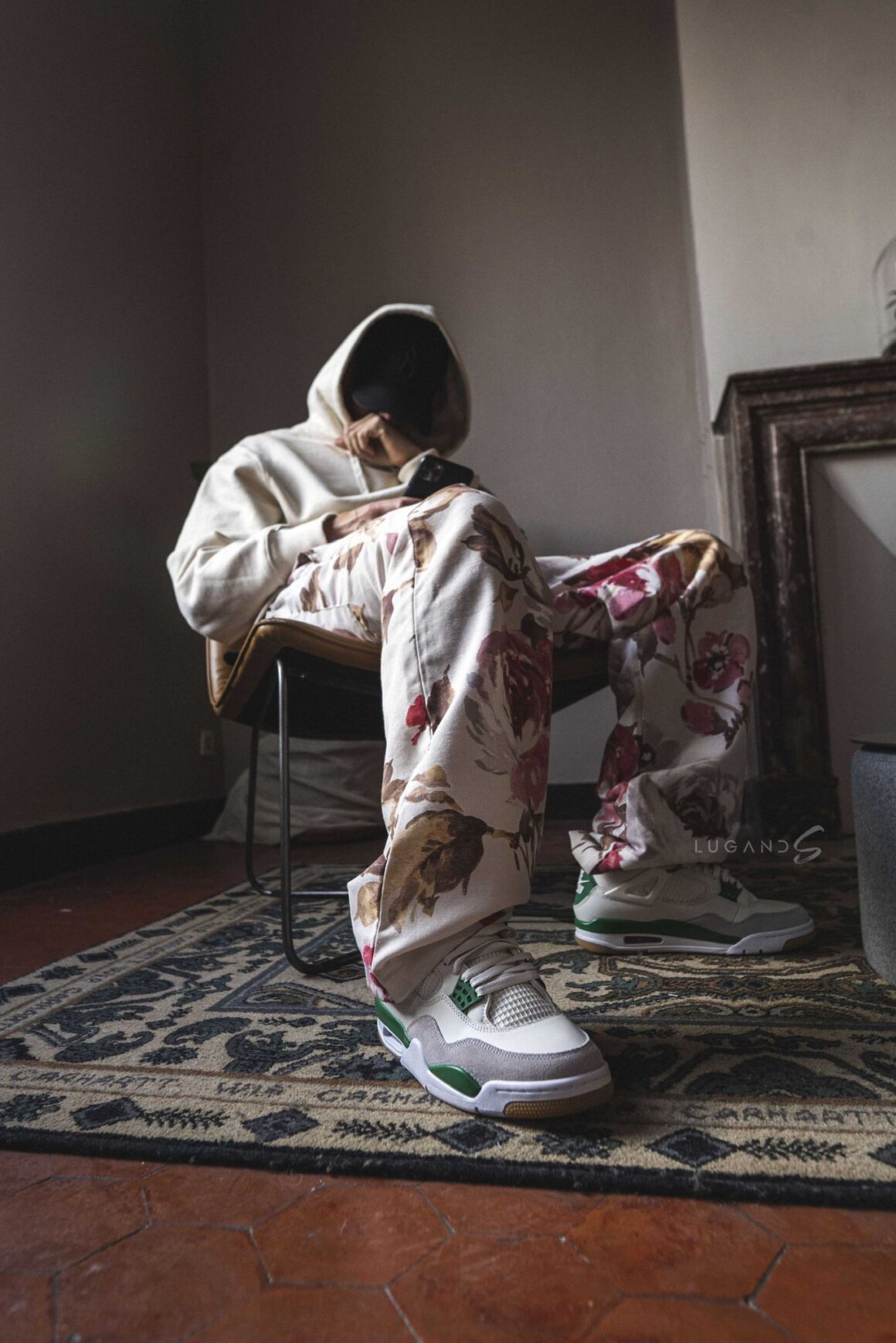 The Nike SB 'Pine Green' is the Jordan 4's latest winner. @lugand_s pairs the skate-infused model with a suitably baggy fit, with the floral bottoms complementing the hits of green.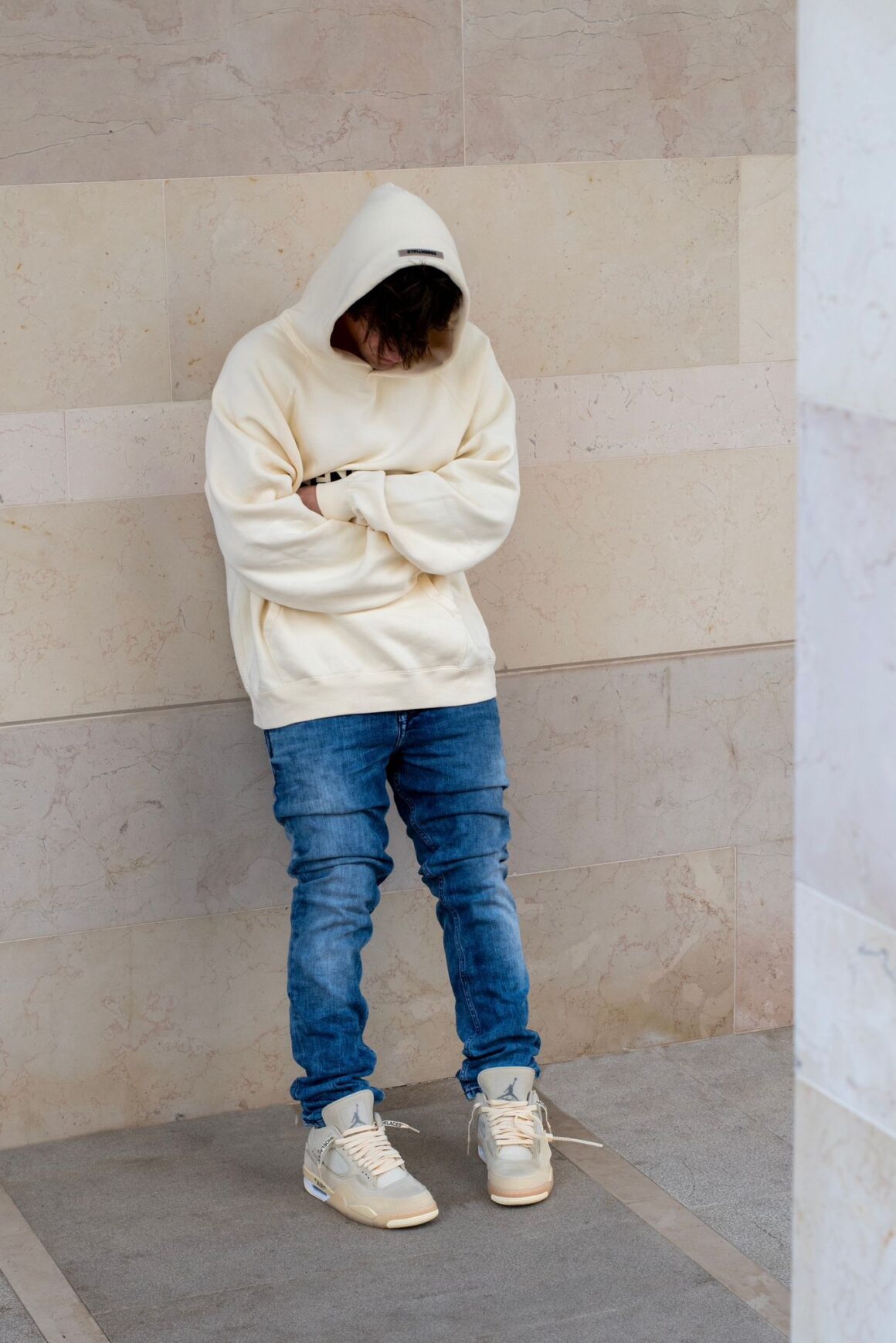 Of course, we can't forget Off-White's Sail pair. The neutral tones are a perfect match for the FoG Essentials hoodie worn here by @real_andreao.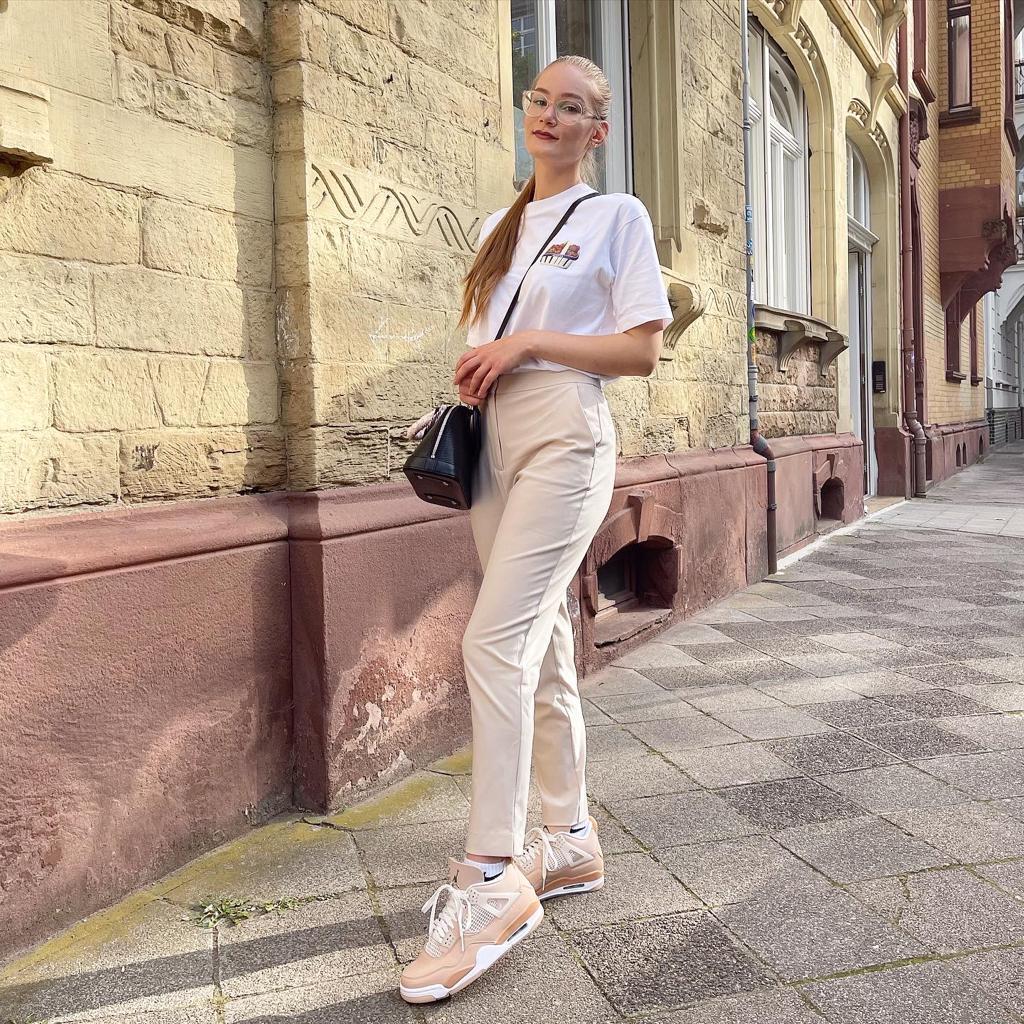 Last but not least, @joy_amber_ effortlessly complements the sleek AJ4 Shimmer, with a slim pair of cream trousers and a simple white tee.
The Air Jordan 4 'Thunder is already available on KLEKT. Plus, don't forget to check the full Jordan 4 selection.