When Dior and Jordan Brand officially unveiled its collaborative relationship in December last year, the world went crazy. The first images of the Air Dior Jordan 1 High sent shockwaves throughout the community, creating a huge level of hype before the April 2020 release. It seems as though the partnership is not just limited to sneakers, however, with Nike officially announcing that a selection of clothing will also be released.
Modelled by Travis Scott, member of the Jordan Brand family, we have a closer look at the Dior x Jordan clothing for the first time. Taking inspiration from Michael Jordan's NBA style, Dior and Jordan have looked back through the archives to breathe a new lease of life into classic pieces. Using the traditional Dior grey as a basis, the collection brings together Dior's tailoring expertise with Nike's sportswear knowledge.
1980s sports inspiration is seen straight away. Relaxed wool suits use the minimalistic Dior approach, featuring buttons signed with the Air Dior logo. A subtle blue and white striped lining can be seen on the inside. The MA-1 bomber jacket uses this same Air Dior emblem, with a Jumpman logo on the sleeve. Silk shorts are use a graphic motif made up of the initials "CD."
It is not just tailoring that takes focus on this collection, however. Classic staple pieces have been given a luxurious update through the use of premium materials. A grey suede hoodie sports the Air Dior logos in various ways, with a focus on using Dior's precise techniques throughout. Cashmere or sleeveless sweaters, shirts and polo shirts and trousers reinforce a relaxed style.
Accessories have also not been forgotten for this drop. Four leather good pieces, which include a pouch and wallet, have been made. Bob hats, necklaces, jacquard ties and a white square silk scarf combine the toile de Jouy and Wing prints. We now also have a first official look at the Air Dior Jordan 1 Low.
Given the hype surrounding the Air Dior sneakers, the clothing only adds to the demand. With the shoes being so limited in numbers, we would expect the clothing to be the same. Head back to the KLEKT Blog where we'll update you on this story as we learn more.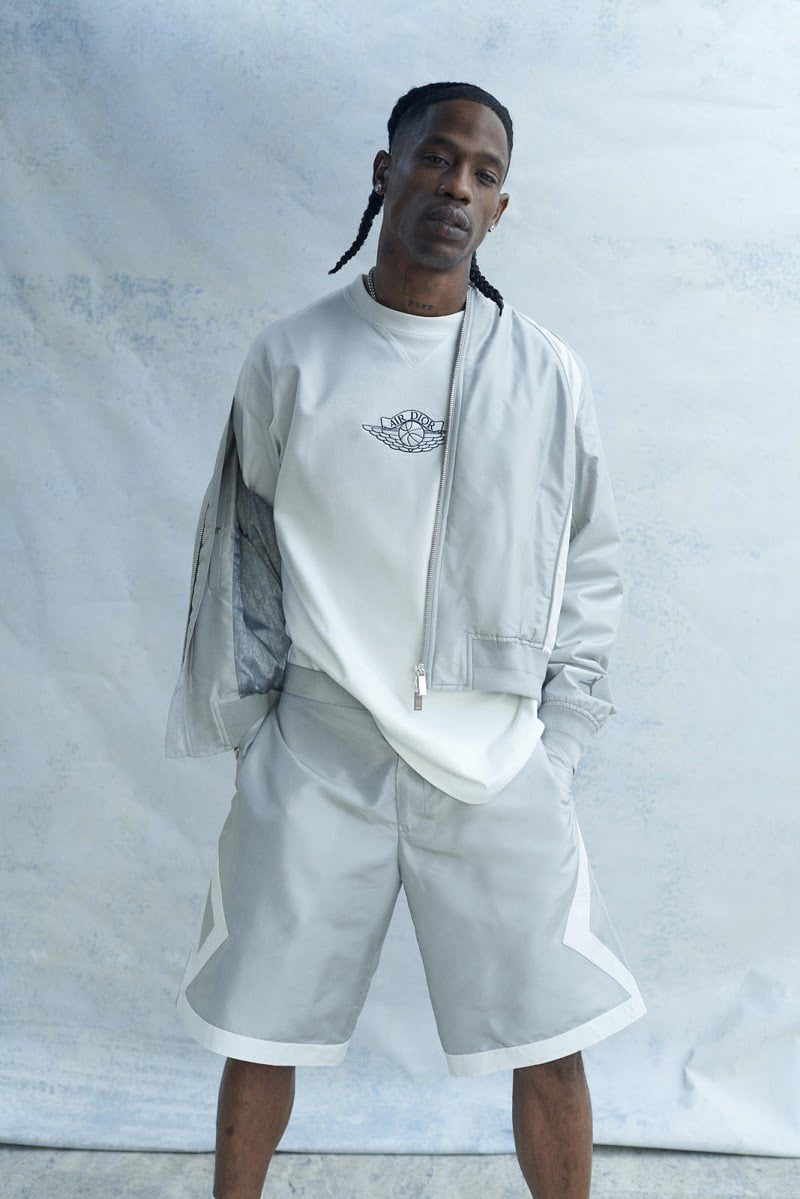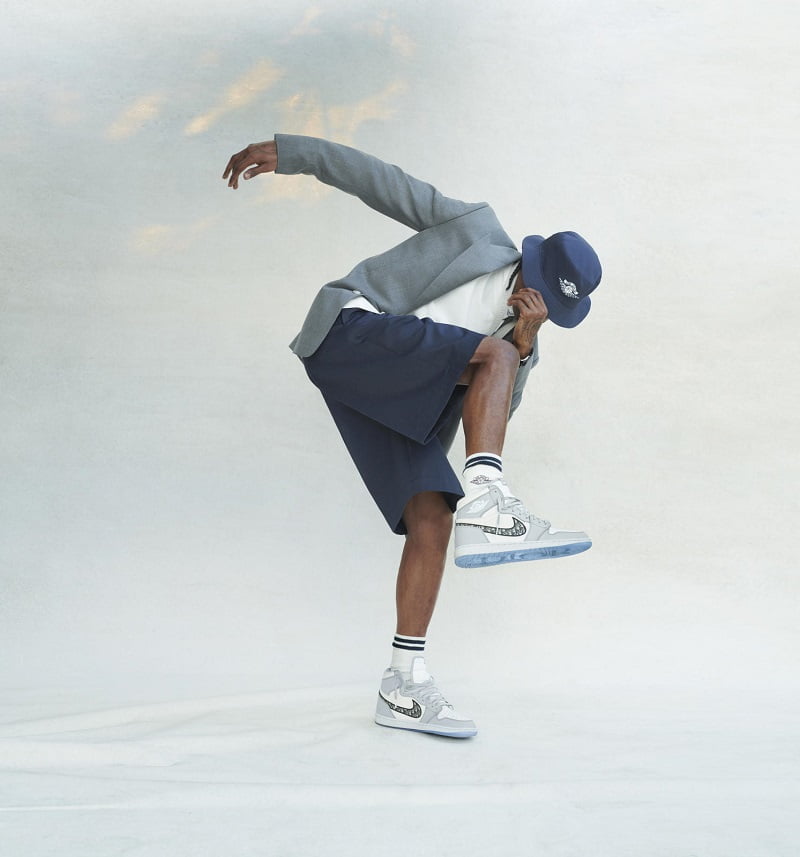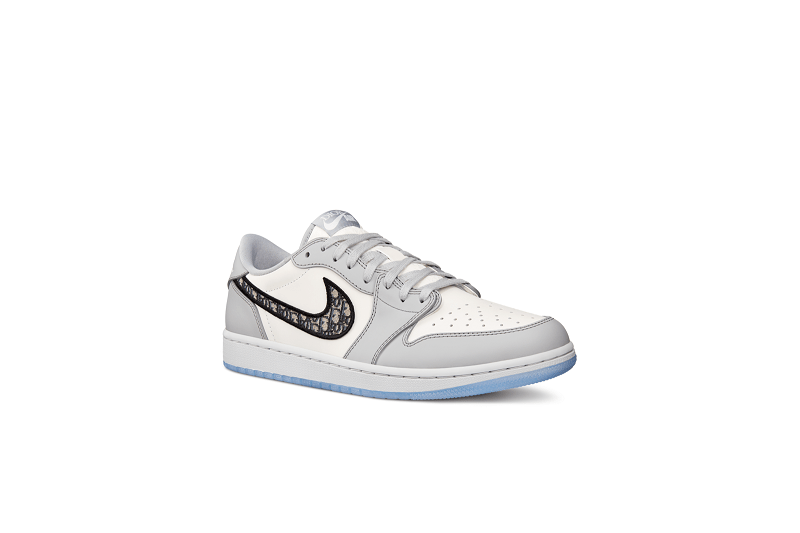 Image Source: Nike