The hype surrounding CLOT's recent Nike Air Force 1 collaborations has been pretty crazy, to say the least. After dropping two new versions of the silk-clad AF1, the brand revealed a "Rose Gold" version of the sneaker would soon release. Dubbed "INNER PEACE" this Rose Gold shoe marks the final chapter for CLOT's Air Force 1 collaborations. After four releases, over a decade of hype and a lasting legacy, CLOT is closing the doors on its silk sneakers. However, it is not all doom and gloom.
The Box
CLOT also took to Instagram to reveal that it had a few more surprises lined up for the final release. Fans have the opportunity to get their hands on a special edition wooden box for the Rose Gold AF1. Those who remember CLOT's first 1WORLD Air Force sneaker in 2009 will picture the limited edition box that it came in. This is a fitting end to CLOT's collaborations with Nike, coming full circle in many ways.
A custom made rosewood box houses the sneaker and has some unique details. Large co-branding has been engraved on the two doors; with the CLOT logo on the right and the Nike logo on the left. Frog knot closures secure the box, allowing for a door like entry to the sneaker. This is definitely one of the coolest packaging ideas that we've seen for a long time.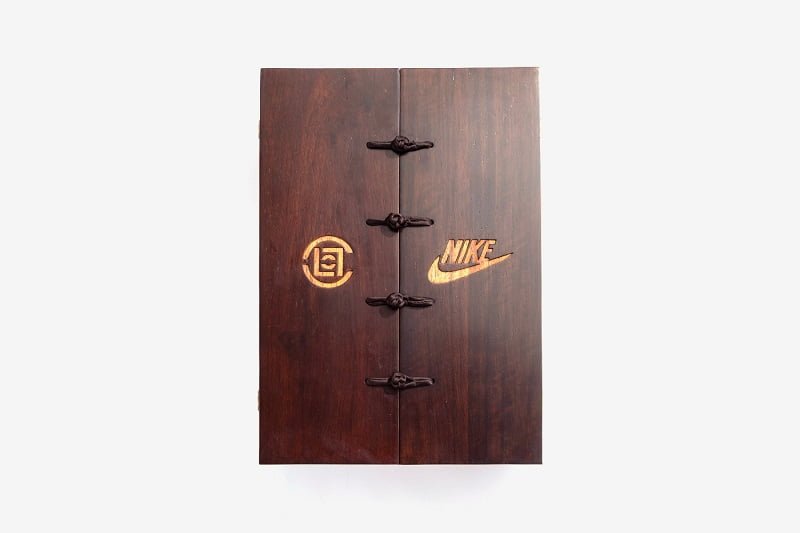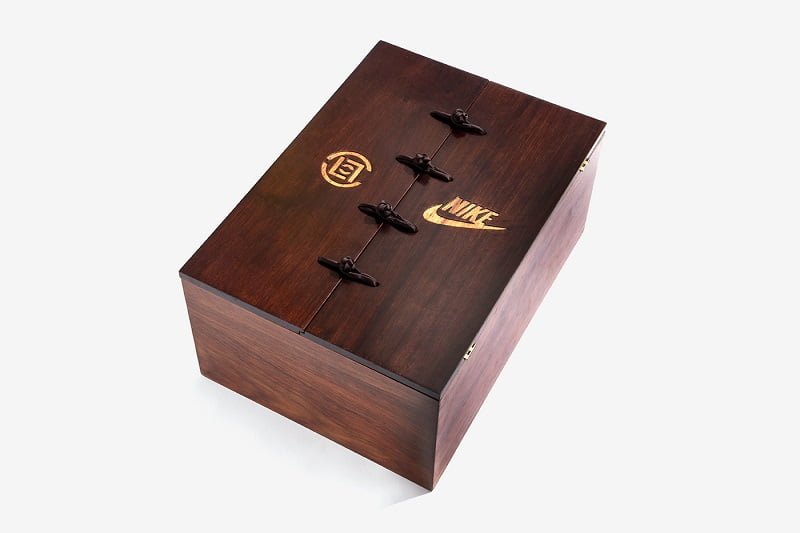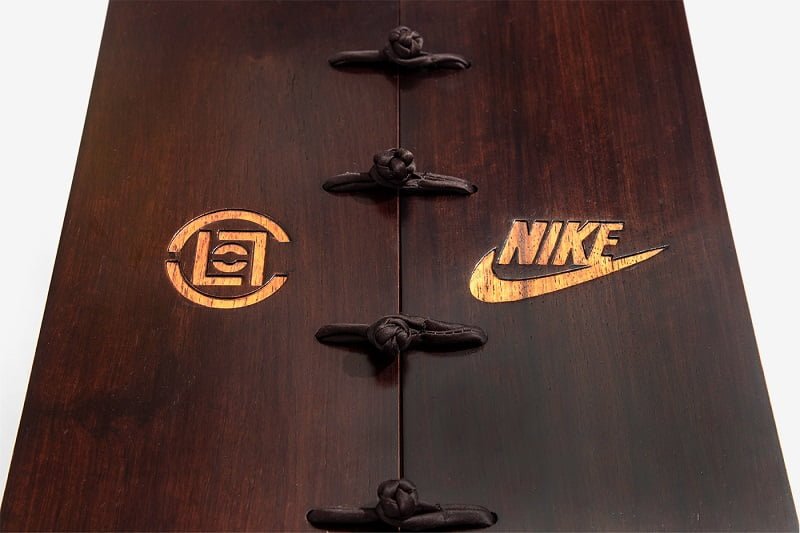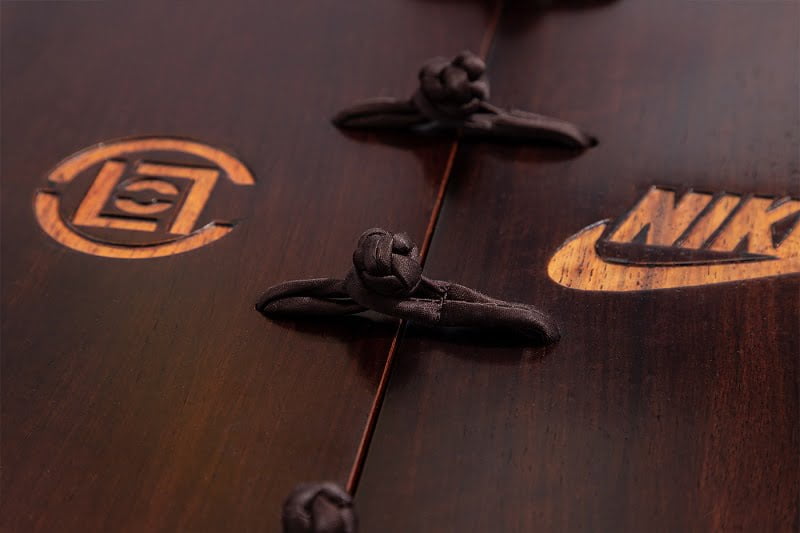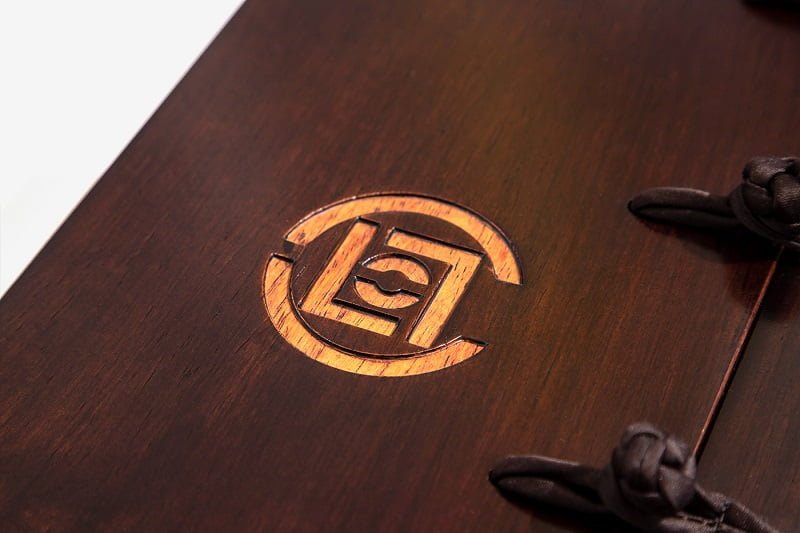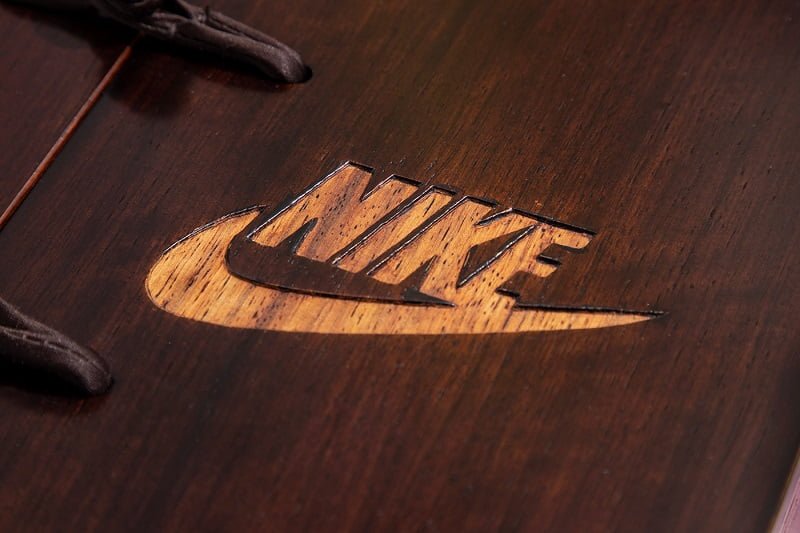 The Tracksuit
There is one more surprise that CLOT x Nike have lined up, however. In addition to the Rose Gold Air Force 1 sneakers, an exclusive tracksuit is also releasing. Using the same design inspiration as the sneaker, the tracksuit features the same Chinese pattern throughout.
The rose gold silk pattern is contrasted by white panels on the shoulders of the jacket which run down to the elbow. Simple details, such as co-branded red zip, pay homage to the first CLOT x Nike Air Force. A small Swoosh on the left chest is contrasted by a large Swoosh on the back; adding to the importance of this co-branded project.
On the trousers, two large white stripes run down the entire length of the leg; breaking up the rose gold silk. Black zips, an elasticated waistband and black toggles help to create a divide from both the rose gold and white whilst still maintaining the luxury vibe.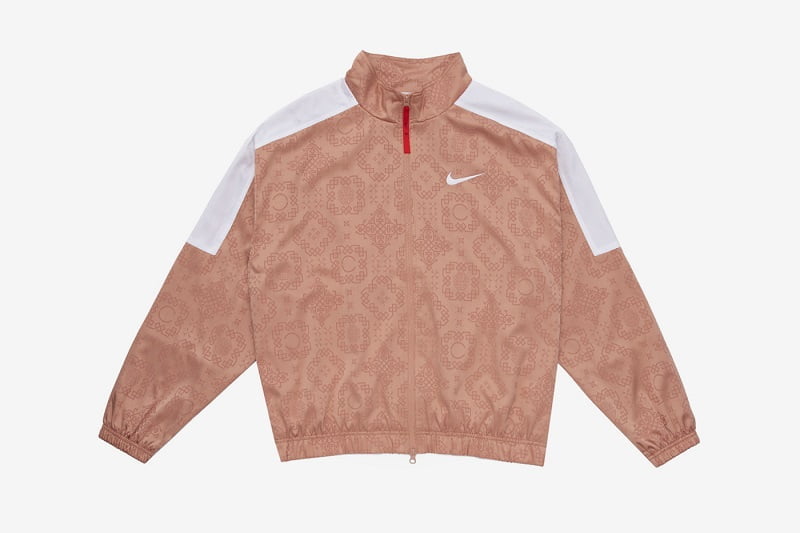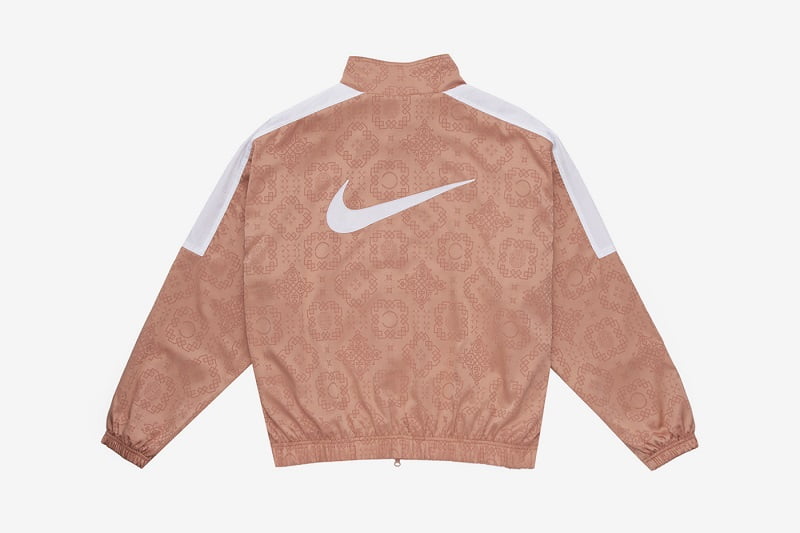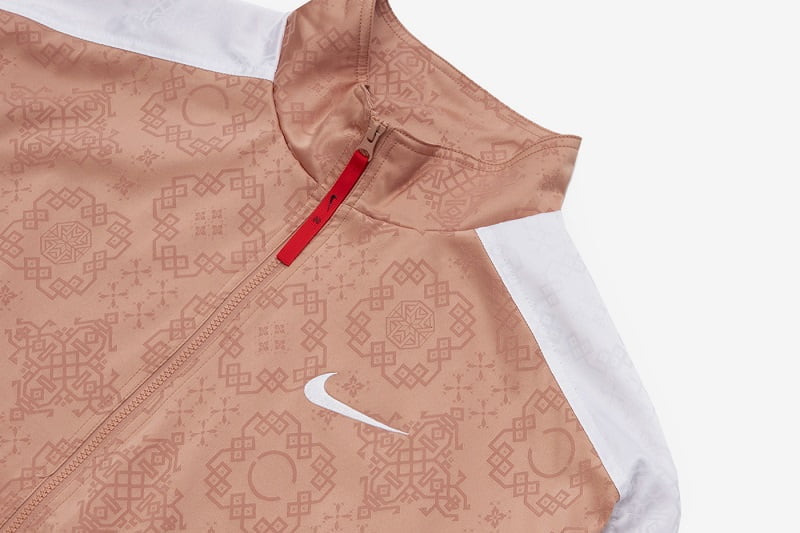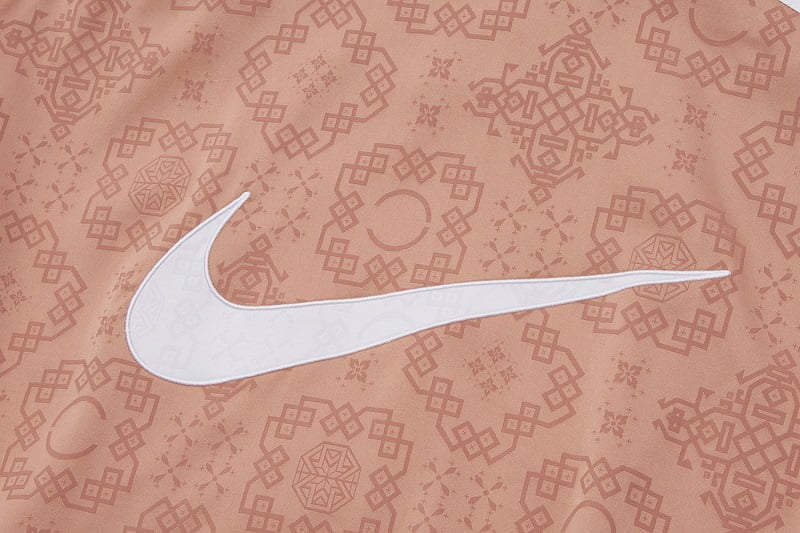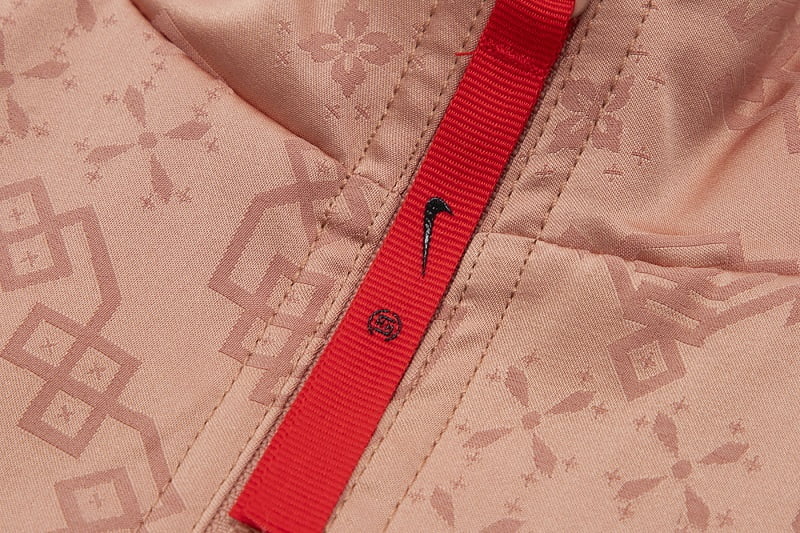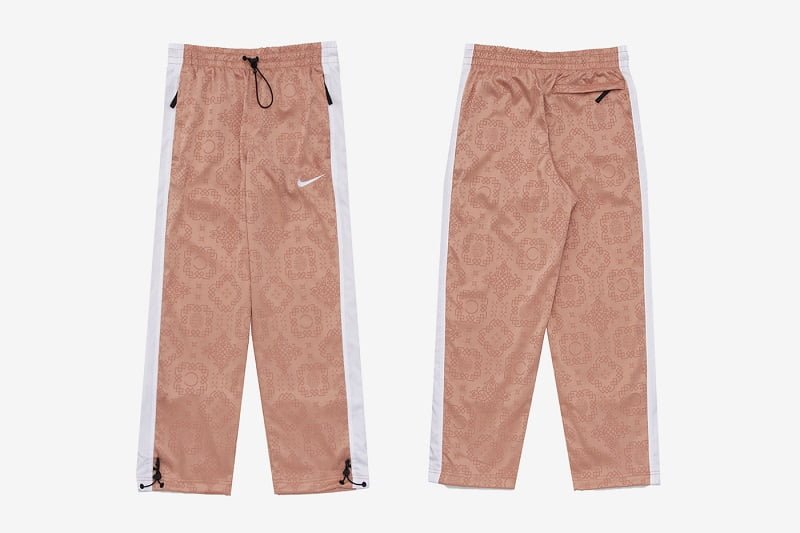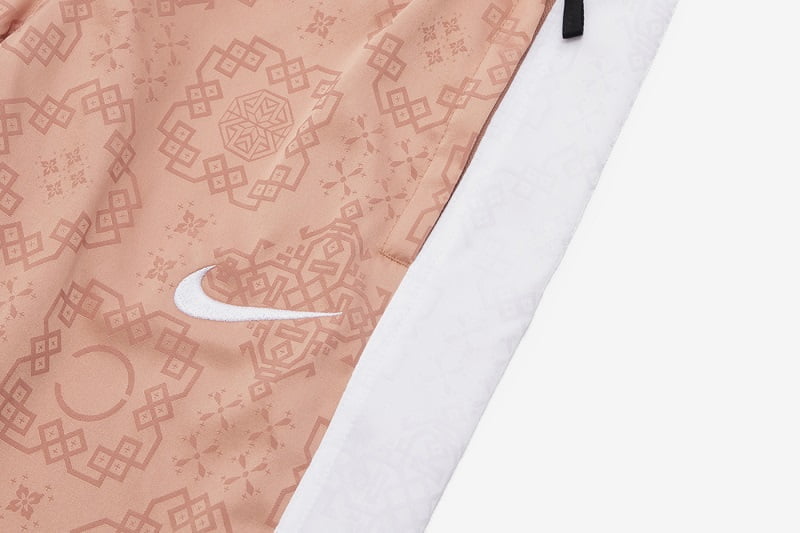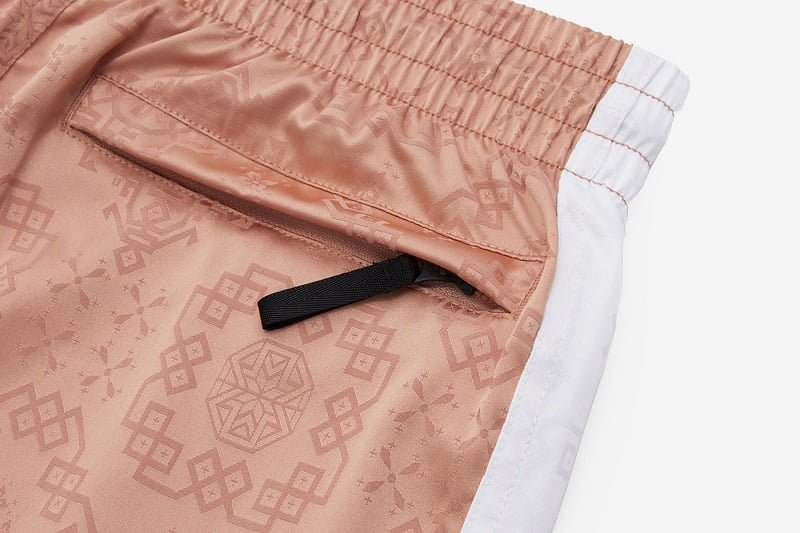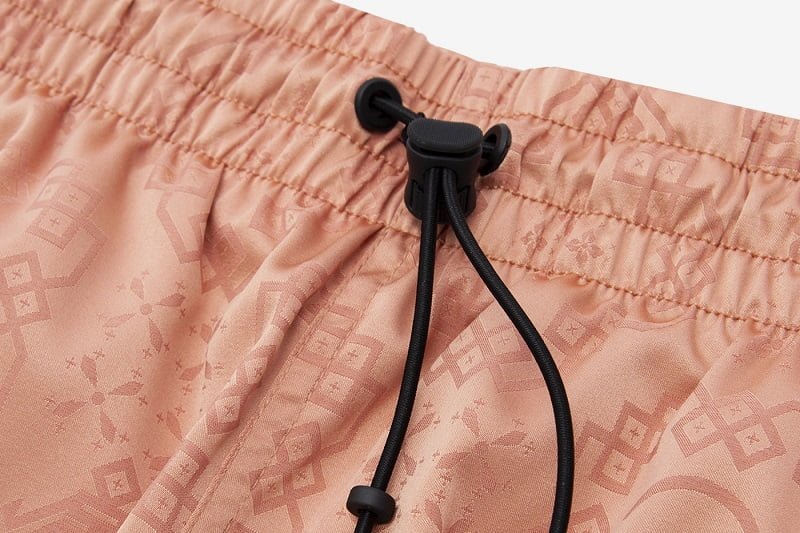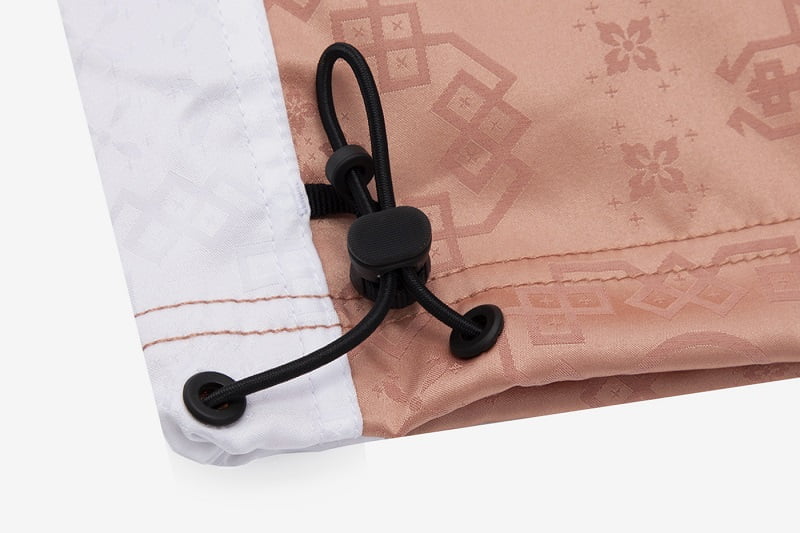 Image Source: CLOT
If you are looking to cop, good luck as this will be a Shanghai and Hong Kong exclusive. Head to KLEKT after the release and cop this exclusive drop.