Even though 2020 has felt like one long nightmare, the Halloween season is officially upon us. Whilst nothing may seem scarier than having to leave the comfort of your home to go to the local supermarket, we can assure you that the horrors of Halloween will make it pale in insignificance. Although this is set to be a very different Halloween from what we're used to, we're optimistic that this could be the best one on record with a few simple tweaks.
As spooky season edges ever closer and the big day is almost here, we thought that it was about time we put together a complete Halloween Survival Guide. We'll be putting together a brief manual on how you can make it through the festivities unscathed. There are activities, film suggestions and even a number of sneaker-related topics that you'll find in the post below. So, without further delay, it's time to say: Happy Halloween!
Films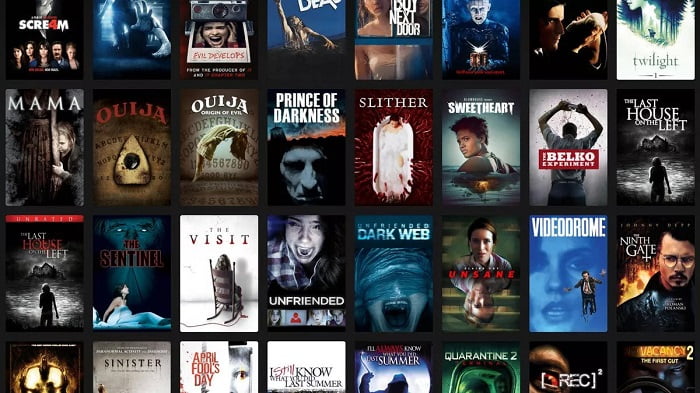 With normal being cancelled for now, this weekend is the perfect time to watch a horror movie (if you're the right age of course). Let's face it, Halloween is the perfect time to stick on horror films. As the one night of the year where it's expected for you to jump out of your skin, you may as well put one on. Whether you're in the mood for a suspense-filled Saturday night or a bloody one, now you've got a perfect excuse. Just make sure that you're equipped for a sleepless night afterwards.
Costumes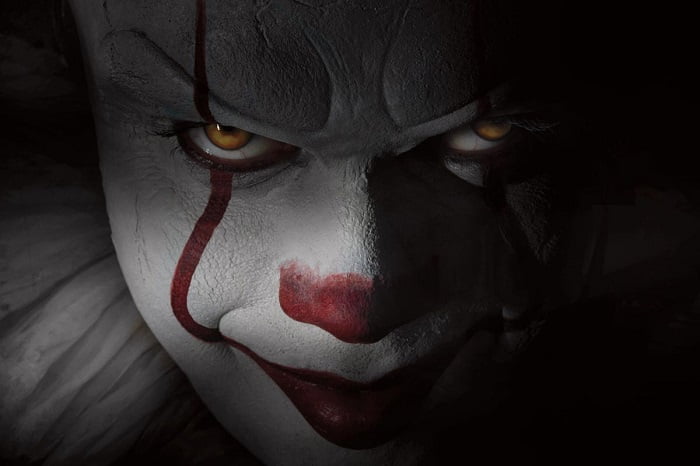 Arguably the best (or worst depending on who you ask) part of Halloween is dressing up. The costumes are what make Halloween and have done since it first became popular thousands of years ago. Since then, Halloween has provided a source of inspiration for many, with the obvious links to horror films being one of the key catalysts. Although you may not be able to go out to a Halloween party this year, why not get dressed up at home!
Sneakers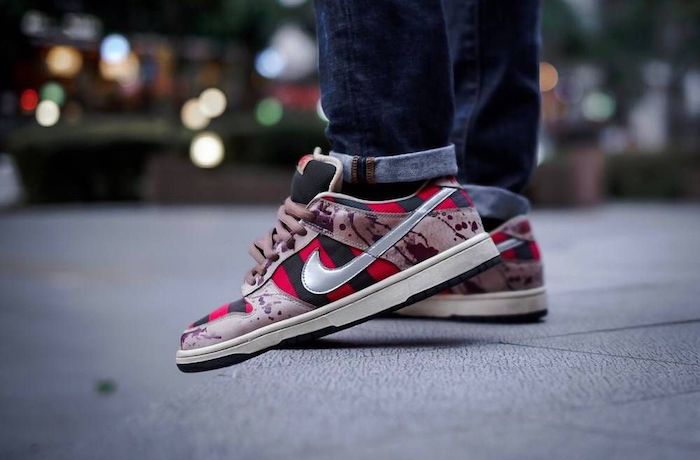 Halloween sneakers have become an important part of the release calendar in recent years and for very good reason. Much the same as costumes, Halloween sneakers are an easy way to get into the spirit of things. As you will know from reading our recent The Best Halloween Sneakers post, brands tend to drop some festive footwear throughout October. Whether it's a simple black and orange pair or some Off-White™ x Nike Blazers, there's nothing like grabbing some scary sneakers for the occasion.
Games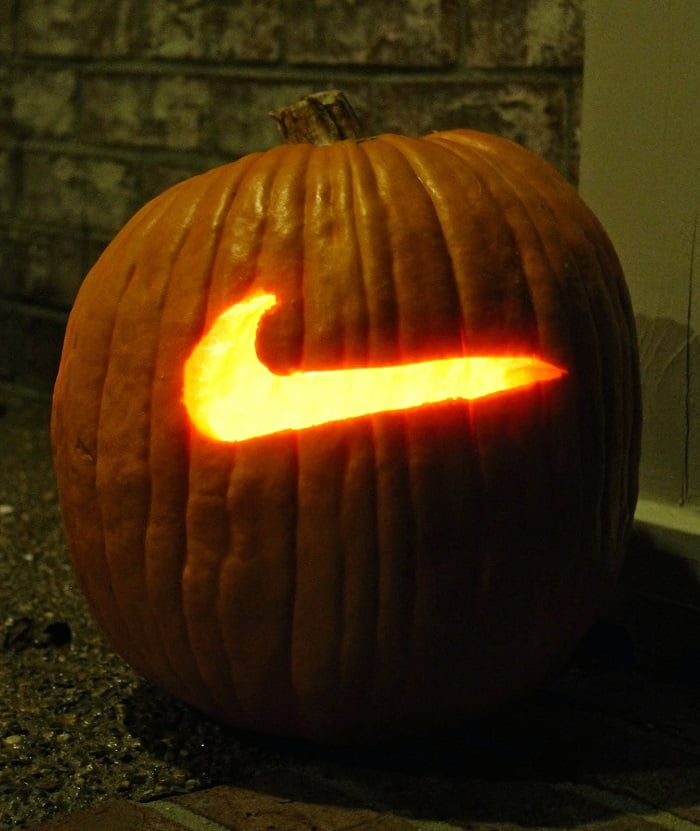 Carving pumpkins at Halloween is like putting a tree up at Christmas: a necessity. Getting creative with your pumpkins is an important part and one that you shouldn't forget about. Why not attempt a sneaker themed carving this weekend? You could keep things simple with the Swoosh above or go for something that little bit harder like an Air Jordan 1. Make sure you tag us in your creations whatever you come up with this Halloween!
Treats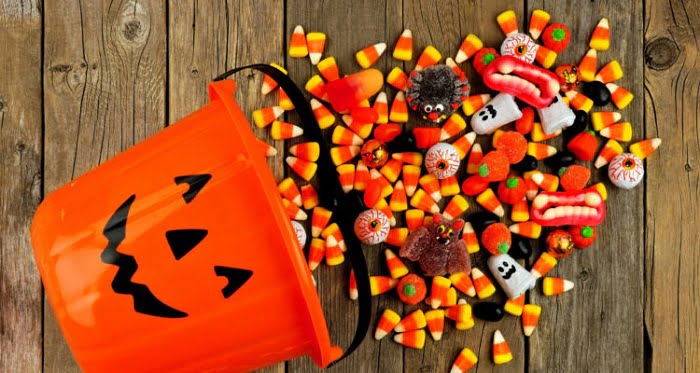 As anyone will know, sweets and sneakers also go hand in hand too. From Jolly Ranchers themed New Balance to Chunky Dunky SBs, food-themed sneakers are everywhere. Halloween and sweets go hand in hand. Although you may not have many trick or treaters this year, you can still buy a mountain of sweets to get through over the course of the evening. The good news is that you can get through all of those sweets with absolutely zero guilt.
Real vs Fake
There's nothing scarier than getting sold a fake pair of sneakers. Nowadays, the quality is getting better and better, with factories being extremely close to authentic pairs. Before you jump into a horror film, why not brush up on your Real vs Fake sneaker knowledge to make sure you're clued up. With guides on almost every big release this year, Dr KLEKT will show you the difference between monstrous fakes horrifying replicas.
Reads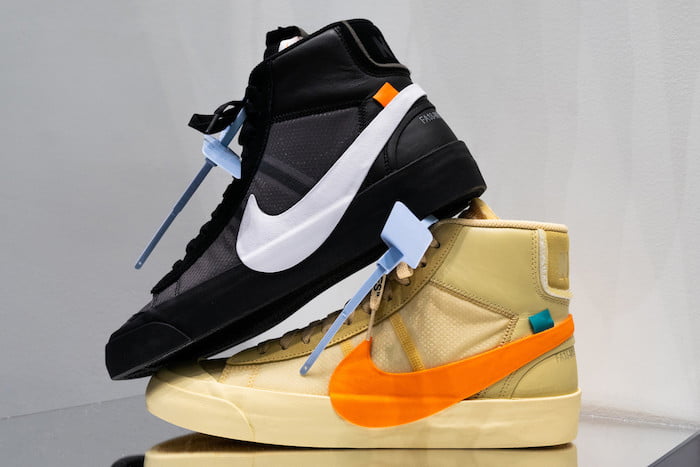 Earlier this week, we rounded up The Best Halloween Sneakers of all time, giving you a closer look at some of the best festive footwear over the years. Starting with Nike in 1998, Halloween sneakers have remained one of the key parts of the release calendar. In recent years, brands everywhere have been stepping things up a notch, so we rounded up our favourites to drop. Check out the full story by clicking the link here.
Stay Safe
Most importantly, stay safe! This has been one of the strangest years on record and we're all getting through it together. Although you may be tempted to go out, socialise and try and live life as though it were normal, please follow your local government's guidelines and advice. It'll be worth it once this is all over, trust us. If for whatever reason you are feeling scared of the monsters outside, cop a silver bullet to protect you.