Here at KLEKT, we're always looking for ways to improve the experience of both buyers and sellers. Whether it's making adjustments to our apps or a complete overhaul of the way we communicate with you, we're constantly making improvements. One of the most important things for us is about ensuring that customers are rewarded for choosing to buy and sell with KLEKT. Today, we're delighted to announce that we have launched something special: our Super Seller Programme.
We're now rewarding sellers for choosing to sell with KLEKT; offering a host of benefits that will make the selling experience with us that much better. From rewards to tailored support depending on your needs, the Super Seller programme will enable sellers to get the very best out of their time on KLEKT. Below, you'll find out everything you need to know about the Super Seller Programme, how it works and how you can get involved.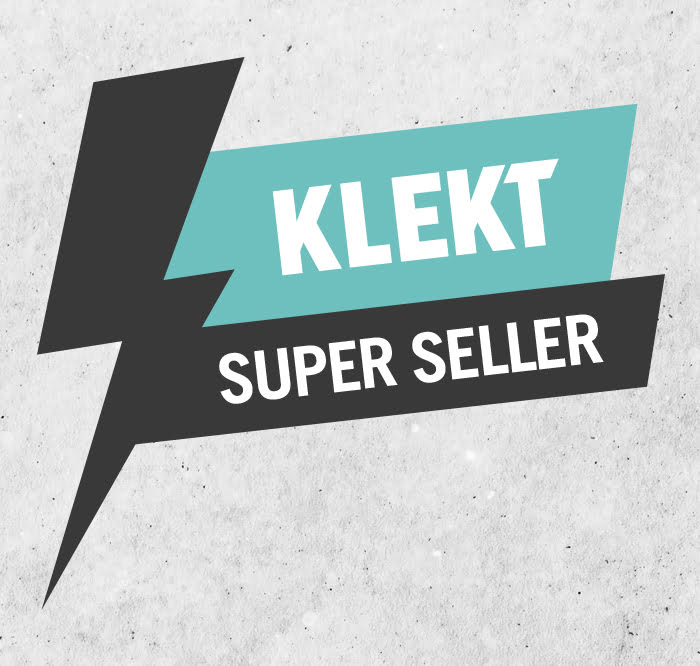 What is the KLEKT Super Seller program?
The Super Seller programme is an exclusive community of dedicated and passionate sellers that want to grow their sales on KLEKT. We want to support and reward our best sellers to grow together with a full package of benefits to enhance their selling experience. 
Exclusive member benefits
Cash back on every sale over €250
VIP priority support
Bulk shipping service
Guaranteed payment within 24 hours
Consignment service
Monthly emails with a summary of your sales and trending buyer searches
Criteria to be eligible for the program
Minimum 10 completed sales per month for the past 3 months
80% sales completion rate (e.g. for every 10 sales at least 8 must successfully go through). 
All items shipped to KLEKT within 48 hours (2 working days) 
Membership in the program will be reviewed monthly based on sales, completion rates, and shipping times
How will I know when I am eligible?
Our Team will be closely monitoring sales on the site, meaning we'll be keeping an eye on the best performers. If you're hitting our criteria then a member of the team will reach out to you and invite you to this exclusive sellers club. The more you sell, the better your chances of joining the Super Seller Programme.
What next?
Make sure you keep your KLEKT listings up to date, confirm your sales and you'll be a part of the Super Seller Programme in no time!